Baking a batch of these Apple Pecan Streusel Muffins will make your kitchen smell like fall. It's the perfect way to welcome in the cooler season.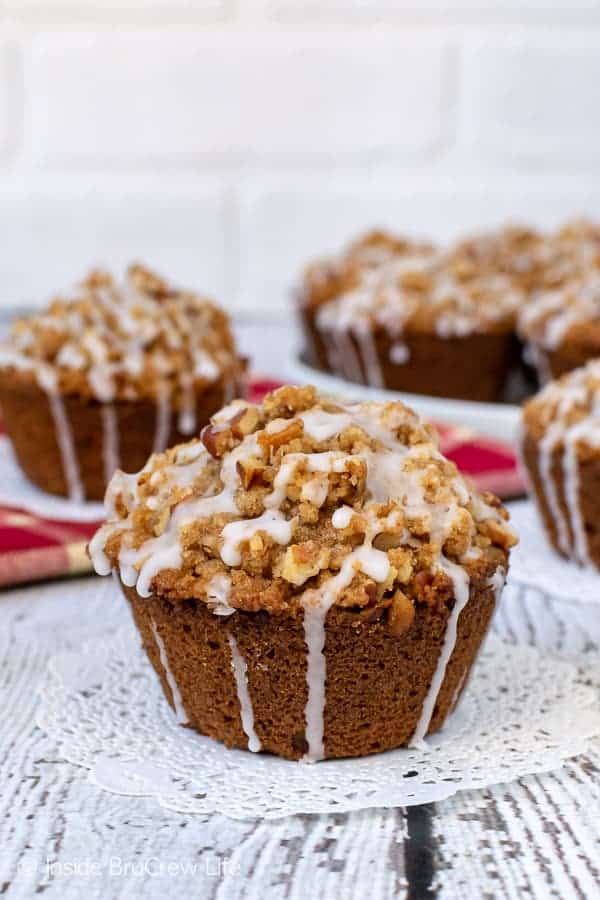 Last week sliced apples were on sale in our local grocery store, so I stocked up on a few extra bags. My plan was to bake all the apple things that I wanted to share with you this fall in one week.
So far we enjoyed pancakes, cake, scones, Mini Apple Fritter Waffle Donuts, a couple batches of the most amazing caramel apple topping, and these amazing Apple Pecan Streusel Muffins.
And that was just last week. I still have ideas for cheesecake, bread pudding, cookies, Apple Nachos, crescent braids, and donuts in the very near future. I have officially decided to add apples to all the recipes. Now that it is September, I'm not planning on holding back on apple and pumpkin treats.
Usually by now I'm totally and completely bonkers for pumpkin treats, but I haven't hit that point this year. It must be the year of apples for me.
A few years ago, I made these Carrot Cheesecake Muffins. I already tweaked the recipe and made these Chocolate Zucchini Cheesecake Muffins, so I knew it would totally work to substitute shredded apple.
But this time I didn't want a cheesecake center. I know, I know. Who am I and what have I done with Jocelyn because I always want to add cheesecake to everything.
This time I just felt like a crunchy streusel topping and a sweet glaze drizzle on top said fall a little better. And after one bite of these apple muffins, I knew it was the right way to go.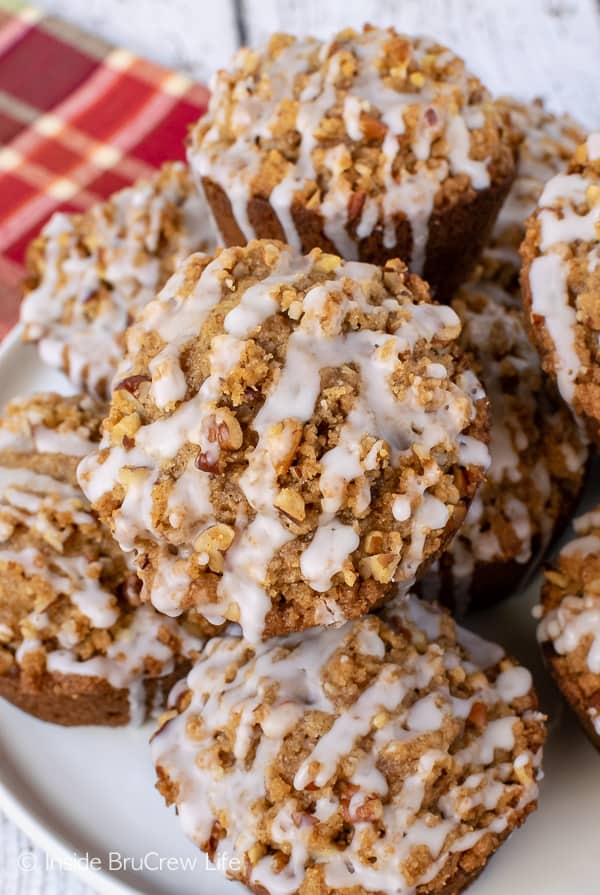 These bakery style muffins will win your heart over in two seconds flat. Well, it might be the crunchy streusel and glaze that will win you over first.
But then when you take a bite of the soft apple spice muffin, you will be reaching for another one in a hurry. At least I was.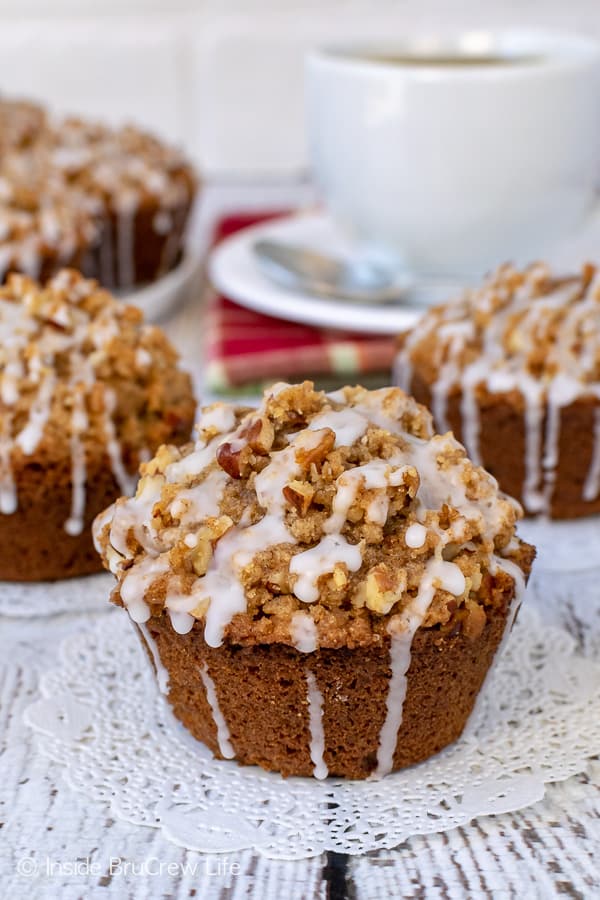 The best Streusel Topping for muffins
Mix together sugar, flour, cinnamon, and cold butter with a pastry blender or a fork. Continue working the mixture until it resembles wet sand.
Stir in the nuts and use the back of a spoon to press the mixture into large clumps.
You can also use your hands to clump the mixture together.
A helpful tip when using this streusel is to press it slightly into the batter before placing the pan in the oven. This will help the streusel stick to the muffins as they bake.

How to make Apple Pecan Streusel Muffins
Make the streusel topping first, and set it aside.
Mix together the oil, sugars, vanilla, and eggs in a bowl.
Stir together the dry ingredients and mix them alternately with buttermilk into the sugar mixture.
Stir in the shredded apples and pecan chips gently. A food processor is an easy way to shred apples quickly.
Spray your muffin tins with nonstick spray and spoon the batter evenly into 18 muffin cavities. Divide the streusel onto the muffin batter and press it down slightly.
Once the muffins are baked, let them cool in the muffin tins for 2-3 minutes before gently removing them and placing them on a cooling rack that has been set inside a large sheet pan.
When the muffins are cooled, whisk together the glaze and drizzle it over the tops of the sweet breakfast muffins. Let the glaze set before storing the muffins in a container.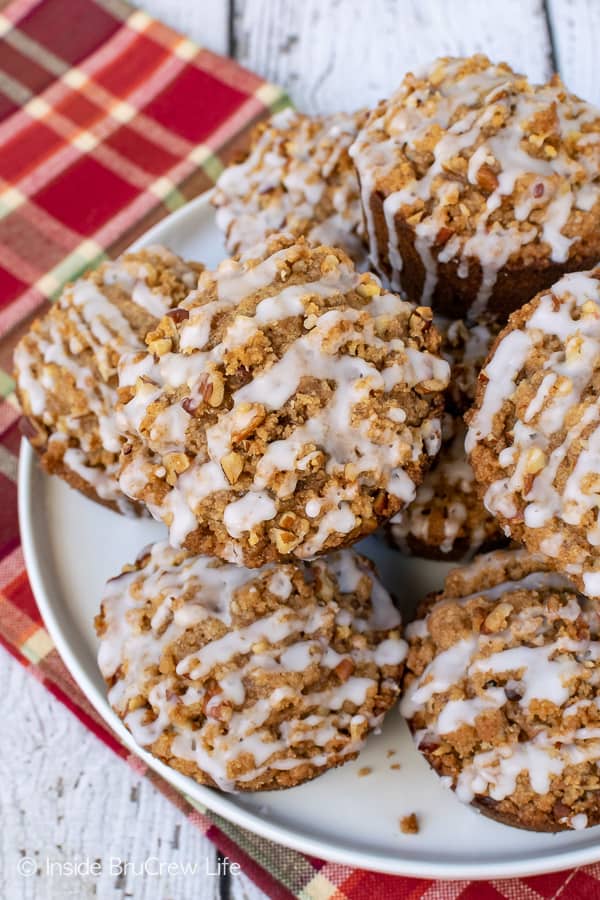 More delicious apple recipes for breakfast