The best Apple Praline Cake is loaded with fresh apples and topped with a sweet praline frosting and pecans. It is an amazing apple cake recipe to enjoy this fall.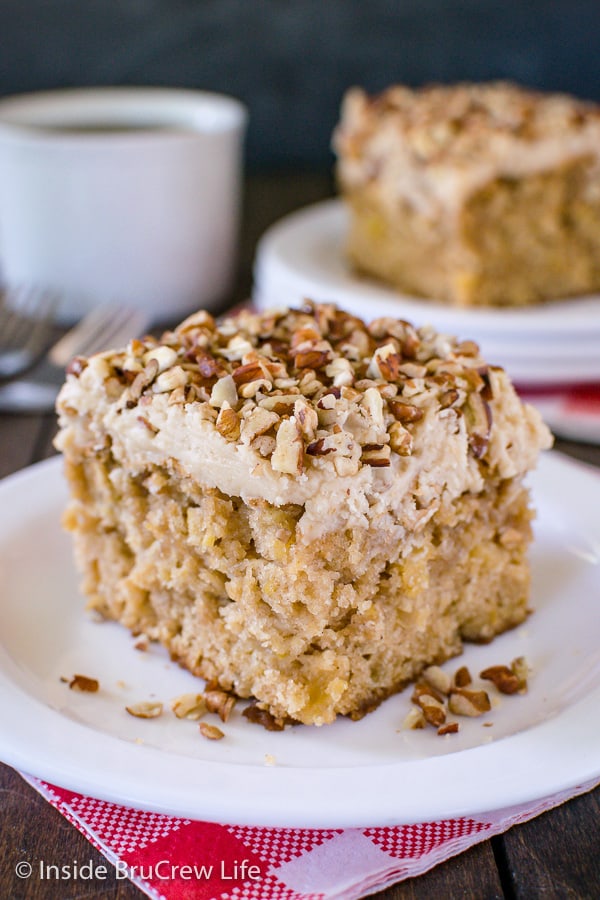 CLICK HERE TO PIN THIS RECIPE FOR LATER!
I am sitting here waiting impatiently for fall weather to come to Florida. I realize that I will probably be waiting for some time because it is still 90 degrees here!
Seriously, bring on the cooler days so I can wear sweatshirts and leggings and can sit outside without bugs dive bombing my body every second! Fall is definitely my favorite season of all.
I've decided that all the sweets I "test" in my kitchen must make my blood sweeter than my husband's. We were standing outside yesterday, and I had four bites in a matter of seconds.
He kept trying to say there were no bugs out there, but I had the welts to prove it. I guess that just proves I'm the sweetest, right?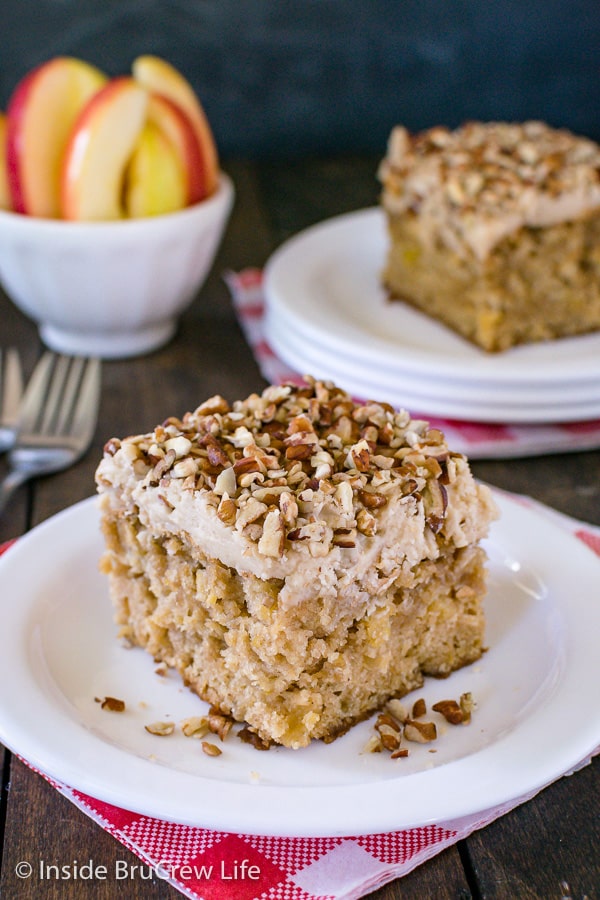 With fall comes my favorite time of year to bake as well. I mean, I love baking all year long, but for some reason fall baking gets me the most excited. Bring on all the apple and pumpkin goodness!!!
This past week I bought a new sweatshirt at the mall and a big box of apples from Sam's Club. I'm set for some cool weather and recipe testing!
I knew that I want to make some sort of apple cake with a caramel nut frosting! This Caramel Apple Bundt Cake was my inspiration. I changed some of the ingredients and used a different pan this time though.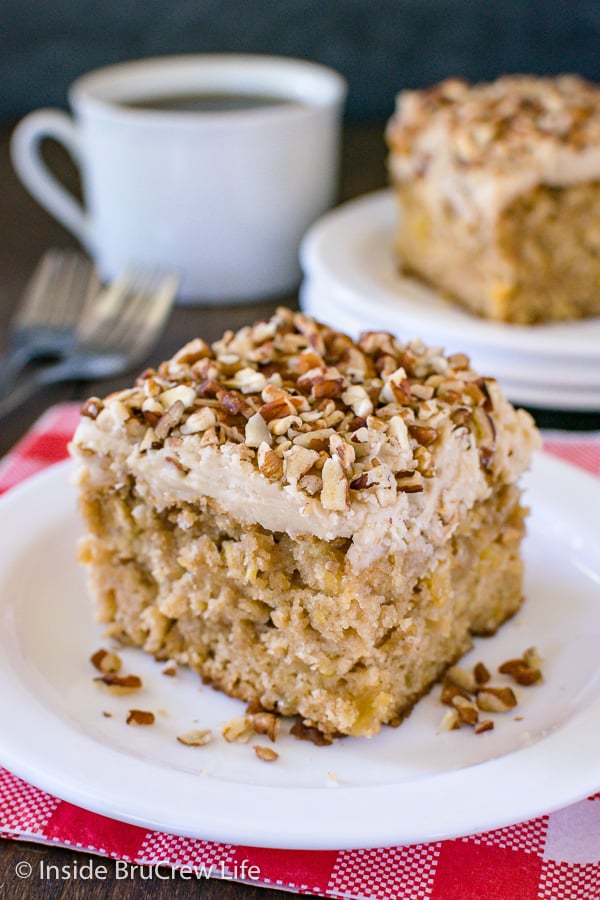 There is so much fall goodness going on in this homemade apple cake. Each day it sat on our counter it seemed to get better. It is a moist and delicious cake, and just perfect for this time of year.
How to make an Apple Praline Cake:
Mix together the oil and sugars until they look like wet sand. Add the eggs and vanilla and mix again.
Stir together the dry ingredients and slowly beat them into the sugar mixture.
Dice your apples and stir into the cake batter. Pro Tip: You can leave the peels on the apples, if you like. This cake tastes fine with or without the peels.
Spread it in a greased pan and bake. (See the full recipe below)
My favorite part of this apple cake was the frosting. I'm a total frosting kind of girl. Cake, cookies, donuts and cinnamon rolls...they all are better with frosting loaded on top.
How to make Praline Frosting:
Melt butter, brown sugar, and heavy cream in a saucepan. Bring it to a boil, and boil for one minute.
Remove the pan from the heat and let it cool for about 5-10 minutes, stirring occasionally.
Add the powdered sugar to the butter mixture and beat until creamy.
Spread the praline frosting on the top of the cake quickly, then sprinkle the nuts on top immediately. Pro Tip: Press the nuts into the frosting, so they stick better. The frosting will get a slight crust on top of it, but it is soft and creamy as you bite into your cake.
Trust me, you will keep slicing off tiny slivers off this frosted apple cake each time you walk by it. Oh, wait. Maybe that's just me and my lack of self-control because I had the same problem with this Snickerdoodle Apple Cake.
I suggest having friends over for coffee and cake, so you do not eat all of it.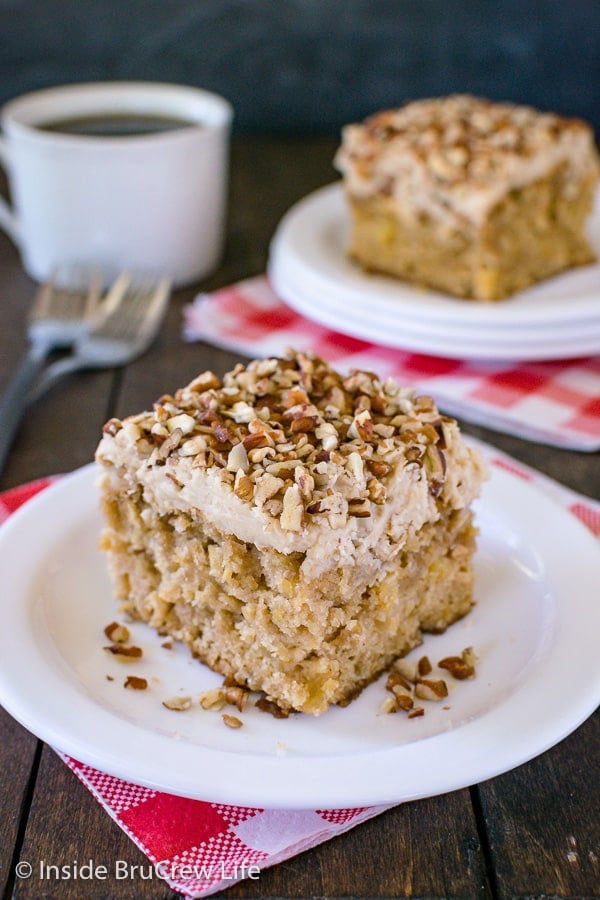 More apple cake recipes you may like:
*The post for this Apple Praline Cake was first published on August 24, 2015. The photos have been edited, and the post was republished on September 9, 2019.