Looking for a new breakfast or snack idea? These Banana Split Cheesecake Rolls are perfect with a cup of coffee or a glass of milk.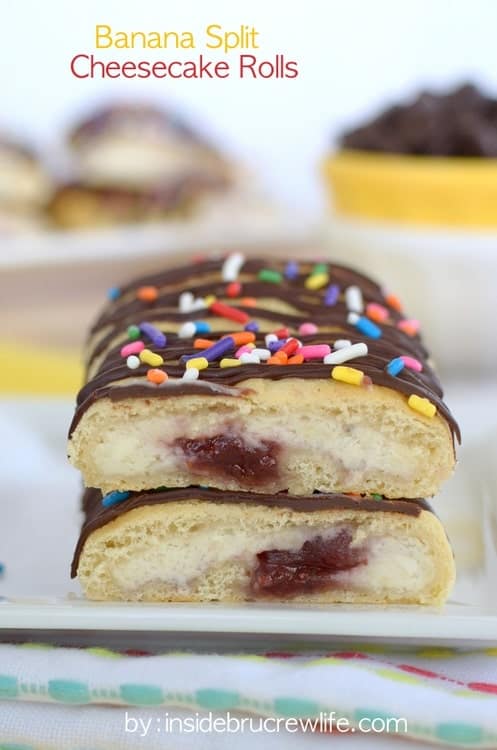 I hope you have enjoyed this fun Banana Split inspired week. Aimee and I definitely had a blast making you treats that had the traditional banana split flavors incorporated into new and delicious goodies.
I still have a few more recipes that I want to try out. But after a week of all banana I am ready to change it up a bit in my kitchen. Be prepared to see a random Banana Split recipe here and there over the next few months though. #youhavebeenwarned
The rest of the ripe bananas have been frozen for future breakfast smoothies.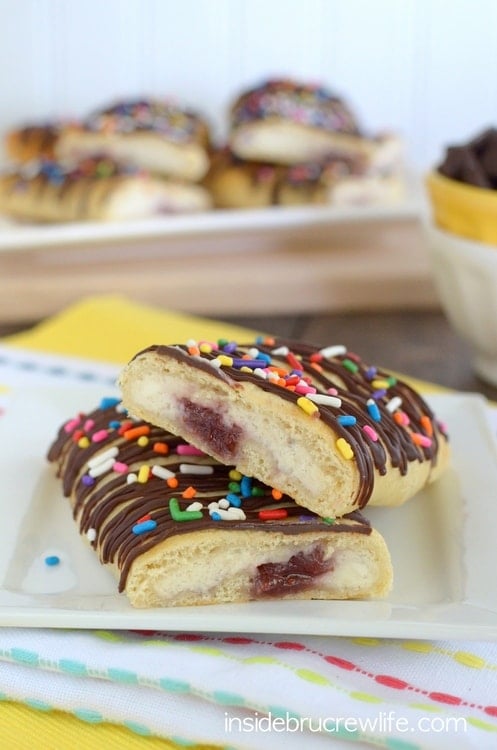 Speaking of breakfast...we couldn't have a themed week and not include a breakfast treat, now could we?
I love making easy danishes and rolls as a special breakfast. And yes, these are considered breakfast and snack around our house. I also let them eat marshmallow cereal and drink chocolate milk. Whoops 🙂 Now before I get hate mail from you saying that I am horrible for letting my children eat these as breakfast, let me ask you a few questions.
1. Do you eat donuts and pastries for breakfast sometimes?
2. Why is soaking pancakes in syrup an acceptable breakfast?
3. Aren't some muffins just cupcakes without frosting?
4. Do you really think my kids eat these kinds of things every single day?
We am a firm believers in moderation and healthy eating. Fruit and veggies are main staples in our house. I have had quite a few people tell me how impressed they are that my kids will eat salads for lunch and dinner. We started them young on these kinds of foods, and they are used to eating healthy food every week. #theythinkitsnormal
They are also used to a dessert blogger mom who can't stay away from baking sugar bombs all.the.time. Teaching them moderation in what they eat has been an important lesson for all of us to practice. Yes, even me. Personally I would love to eat sprinkled and chocolate goodness 24/7, but we all know my pants would kill me for that. Not to mention what does that say to my kids? "No sweet darling children you must eat your veggies. Now excuse me while I scarf down this piece of cake." Yeah, that's probably not going to go over so well.
Now that I got that out, let's make some cheesecake rolls. Banana Split style!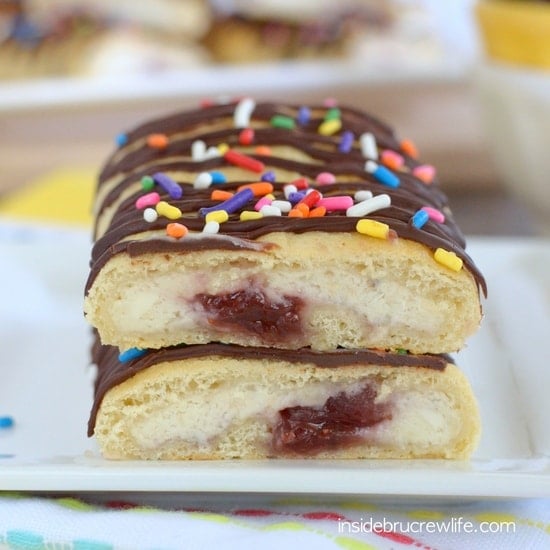 These rolls are really easy to make. Mix your softened cream cheese with a ripe banana and a little bit of sugar and flour. Set it in the refrigerator while you get the crescent rolls ready.
Open the can and separate the rolls into 4 rectangles. There are 8 triangles in each can, but you are going to press 2 triangles together to form a rectangle. You will use 2 cans of rolls to get 8 rolls total. Make sure all the seams are pressed together very well. Try not to press your dough too thin. We don't want the cheesecake goodness escaping during baking.
Spoon the cheesecake batter down the center of each roll. Drop a little bit of strawberry preserves into the cheesecake. Fold over the dough and press the ends together. Gently press the center seams together and flip the roll over so the seam is on the bottom. Bake and let cool.
To finish off these pastries, add some chocolate drizzles and sprinkles. I mean if you are going to eat a pastry for breakfast, you might as well go all out 🙂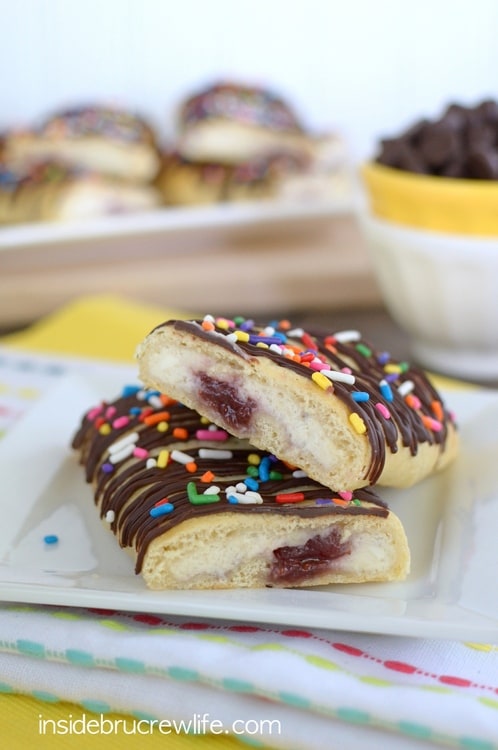 More fun recipes to try that have the delicious Banana Split flavor incorporated: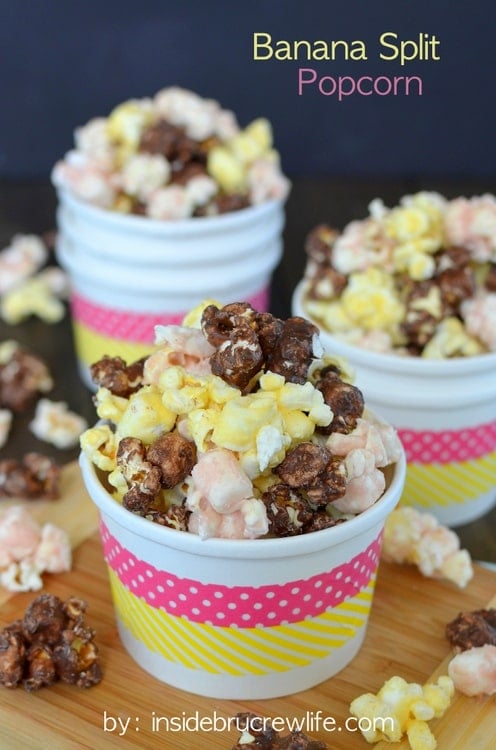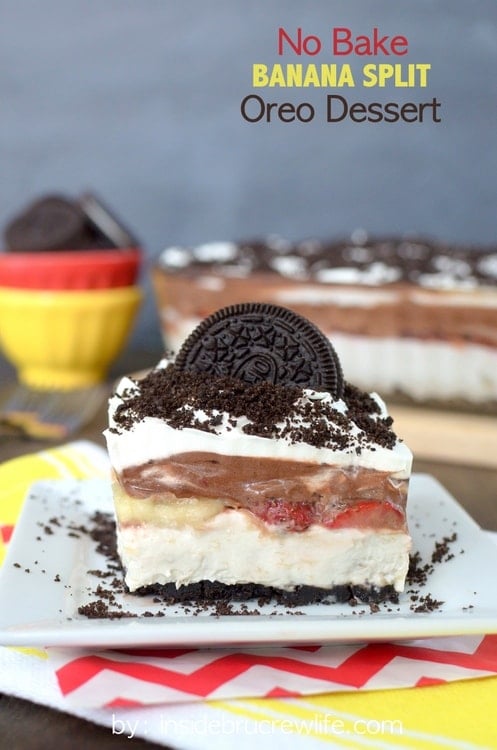 No Bake Banana Split Oreo Dessert