This Blueberry Pecan Coffee Cake is sweet and nutty. It's a great way to kick off a weekend breakfast or brunch!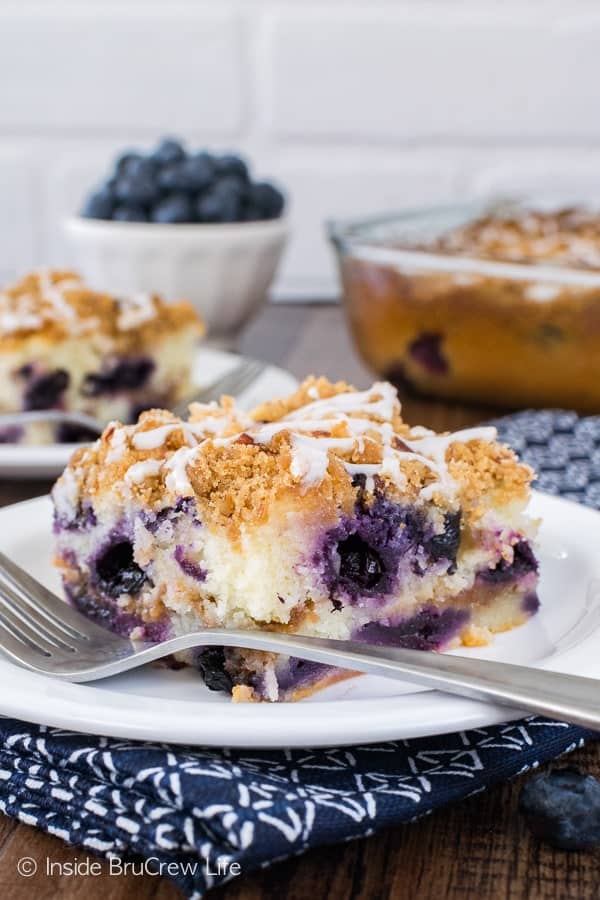 Can you believe that school is only a week away? Well, I guess that depends what state you are in. Our schools in Texas don't start until the end of the month, while the schools here in Florida start sooner.
The kids are excited but nervous to head into another new school. At least this time, they have a previous move under their belts. I think moving a year and a half ago gave them the confidence to do it again.
They realized that their old friends in Indiana didn't forget about them, and they made new friends quickly in Texas. I think this will help them, as they get ready to make new friends here in Florida.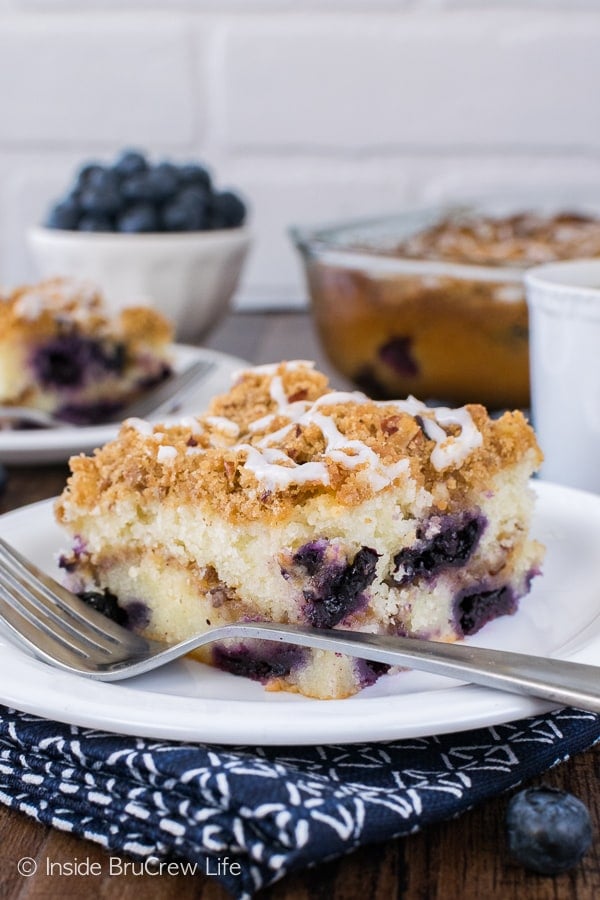 Neither of the younger two are big breakfast eaters. I have been trying to convince them that breakfast really is the most important meal of the day. Our daughter has definitely become better at eating something first thing.
But after a summer of sleeping in and not eating until 11 or 12, may have her not be ready to grab something that early in the morning. I'm still going to keep some muffins and loaded egg burritos in our freezer for them to grab as they head out the door.
This sour cream coffee cake or berry coffee cake are some of those things that I love to make every once in a while for breakfast too.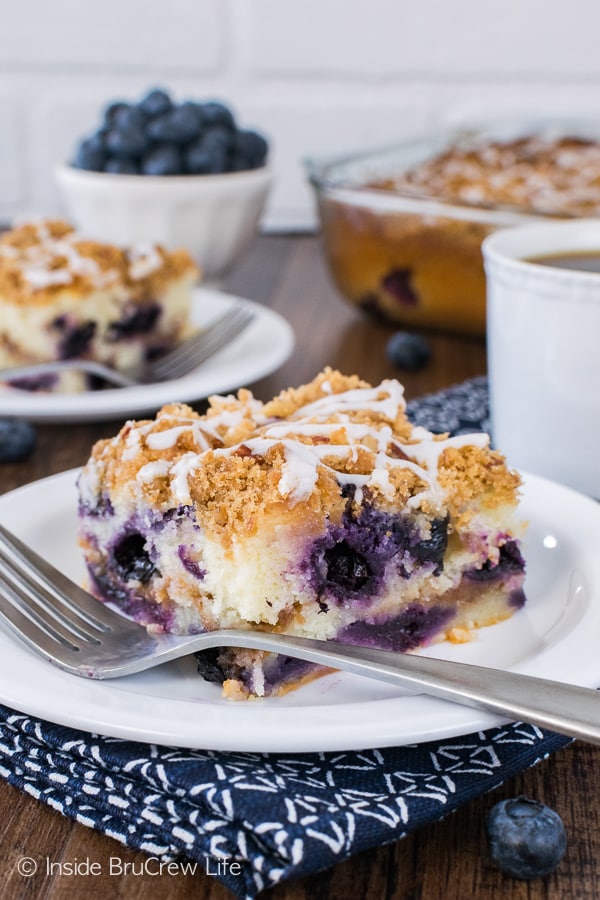 I realize a sweet cake like that isn't the greatest thing to start out the day with. This time I added yogurt and fresh fruit to this easy cake though. That means it has a serving of dairy and fruit, right?
Ok, so the sugar swirl in the middle and on top might totally cancel out the healthy additions I went with. But after one bite of this blueberry pecan coffee cake, I didn't even care. It was seriously so good!!
I shouldn't admit it, but two big slices of this cake disappeared in record time. I wish I could blame the missing cake on the teenage boy in the house, but this time it was all me. Whoops!
Make sure to head over to Food Fanatic where I am a breakfast contributor and print this blueberry pecan coffee cake recipe.