Using different candies to jazz up an easy fudge is a great way to use up extra candy. This Butterfinger Reese's Fudge has two different candies in an easy white chocolate fudge. It's the perfect little treat to package up for friends and family for the holidays.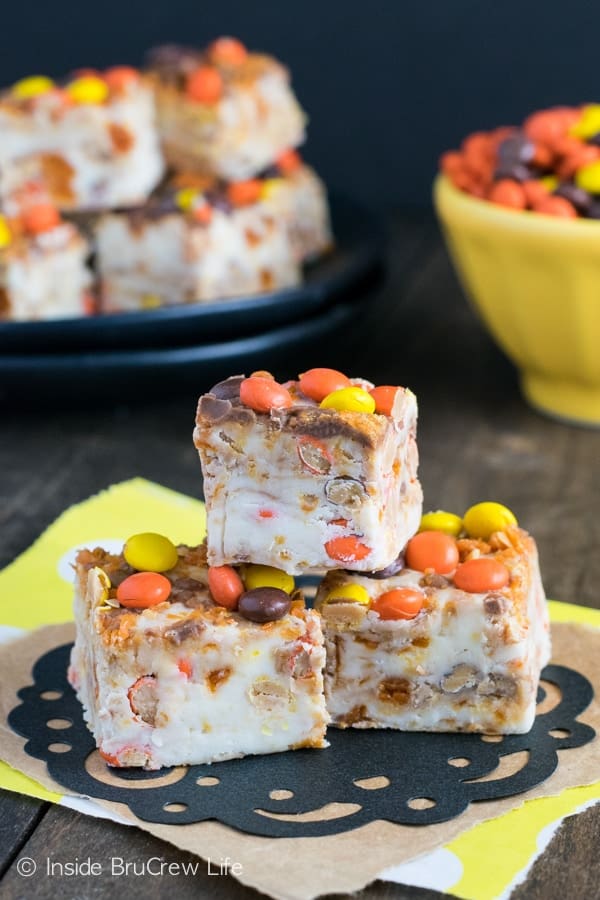 For a while I had set out to make fudge every single month because fudge year round should really be a thing.
Have you noticed that fudge really is more popular in the holiday seasons? Why is that? I mean sweet little bites full of candy and cookies should not be limited. Am I right?
Of course when I was looking back, I realized that I haven't shared a fudge recipe here since this robin egg fudge at Easter. Obviously I'm slacking some this year. To make up for it, I have fudge today and more fudge next week. You need to make both. Trust me!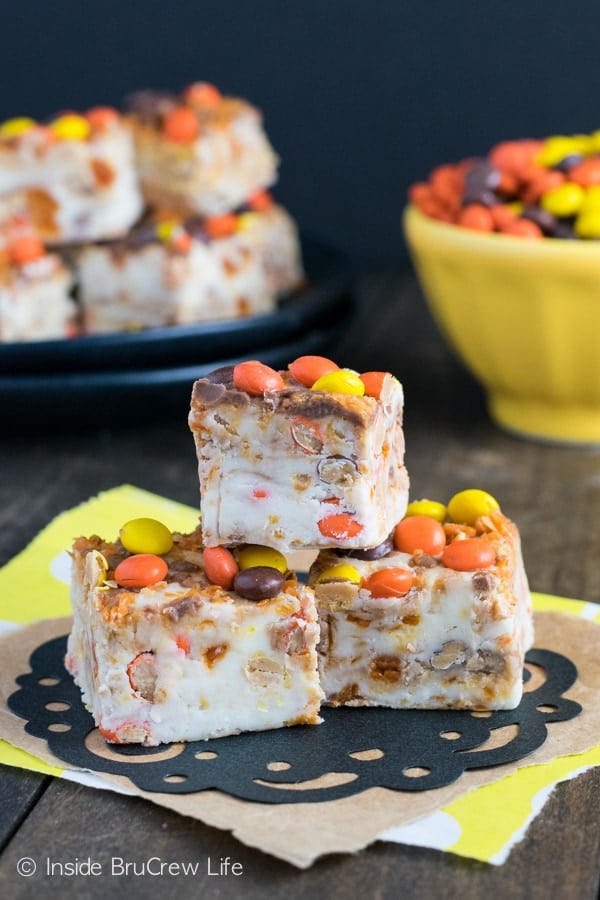 If you have extra candy just lying around the house, this fudge is a great way to use it up. I know, I know. Candy lying around isn't really a problem most people have...unless you are a crazy dessert blogger who has hidden stashes every where in the kitchen and closets.
Those of you with kids who went trick or treating this year might have a few buckets you can raid. This is the first year since have kids that we didn't go out. Even when our kids were babies, we dressed them up and at least went to a few friends and families' houses for pictures. This year we were out of town and didn't take the time to pack costumes.
Our youngest couldn't believe that we wouldn't take him out in a strange city to get some candy loot. I'm not sure why he cared so much about getting candy from strangers...I mean he raids my candy whenever I am gone for work trips. He thinks it is hilarious to send me candy selfies.
I say raid the kids buckets and make some fudge. This fudge is an easy treat to make. You just need 3 ingredients and your favorite candy. It is easy to melt together and pour into a pan. I like to cut each batch into 36 squares and package them into little treat boxes. Add a ribbon and tag and they make the perfect little holiday gift.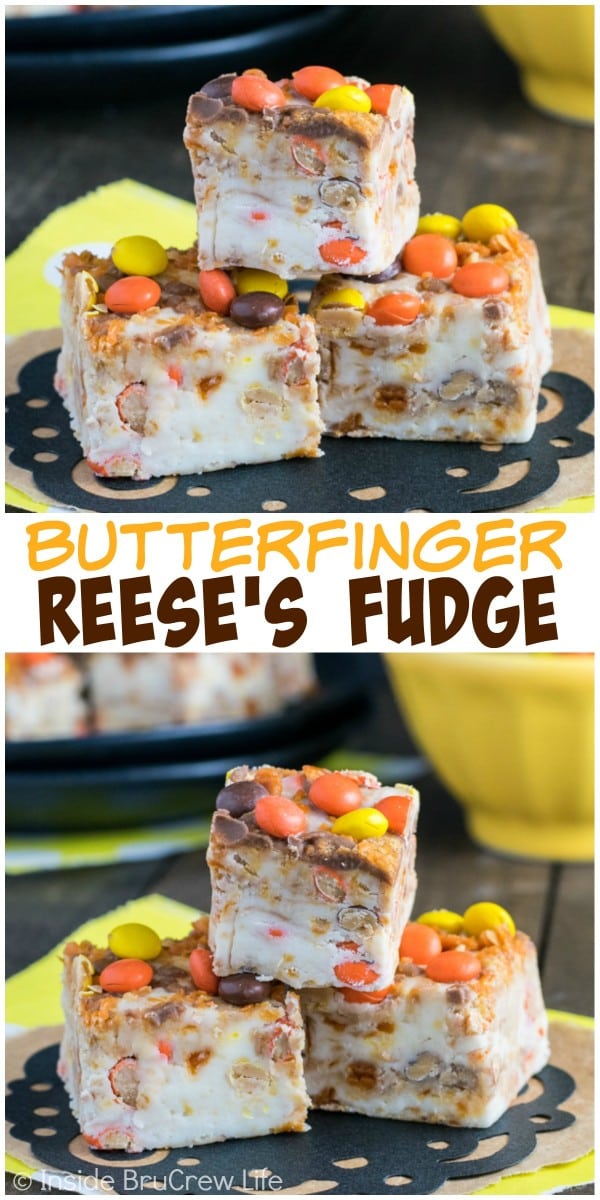 Here are a few more fudge recipes that are great to package up as gifts:
Chocolate Cherry Marshmallow Fudge
Chocolate Peppermint Oreo Fudge
Candy Cane Hot Chocolate Fudge
More fudge recipes from friends: