Cherry Chocolate Chip Waffles are indulgent breakfast bliss! You'll swoon over the sweet flavor loaded into every bite.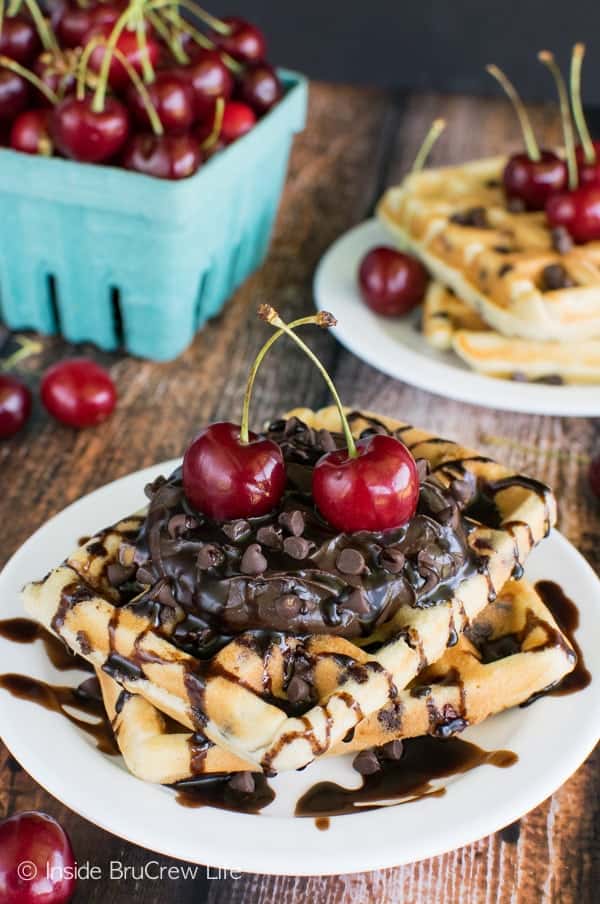 CLICK HERE TO PIN THE RECIPE FOR LATER!
Breakfast during the summer can be hit or miss around here. My husband and I are both up at a reasonable time of day because we still have to work that needs to be done, so we eat eggs or smoothies early. The kids on the other hand think it is perfectly acceptable to sleep until 11 AM and then eat lunch.
Part of me is ok with this because then I can get all my work done in the morning without any interruptions. But the other part of me thinks if I am up doing something productive, so should everyone else in the house. Lately I have been letting them sleep in one day and making them get up earlier on other days. It all depends on what we have going on for the day.
When they get up late, they think we should have breakfast for lunch. By this time my skinny cherry banana smoothie from breakfast is long gone, and I'm ready for some grilled chicken or salad to keep me going until dinner.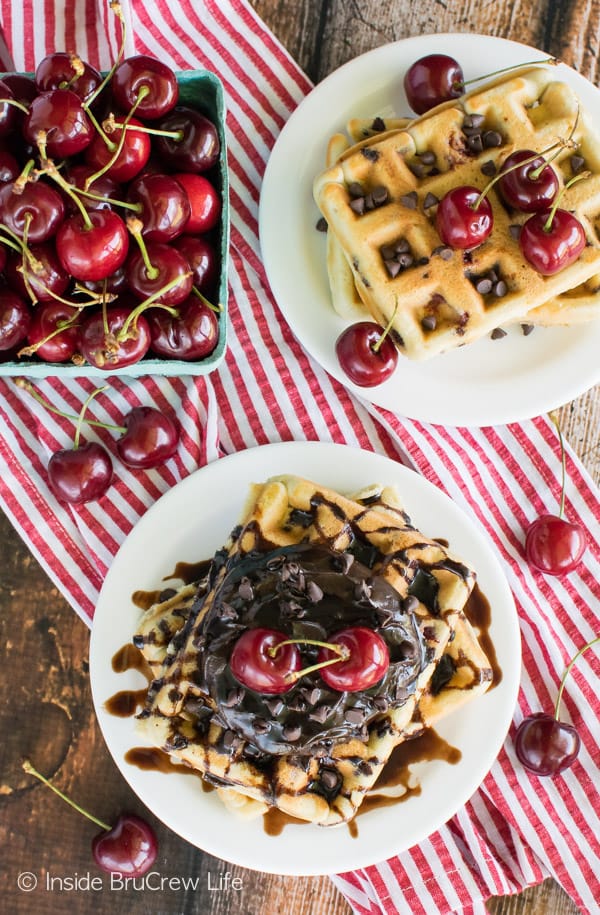 We had a bag of fresh cherries in the fridge, so the other day when the kids wanted pancakes for breakfast, I decided to go one step farther and make homemade waffles filled with diced cherries and mini chocolate chips.
Waffles may be my new favorite things to make. I had forgotten how fun my waffle iron is to play with!
Most days my kids eat frozen waffles with peanut butter and chocolate syrup. Yes, I'm ok with them having chocolate for breakfast when there is protein involved. Ok, that's a lie. I'm totally ok with chocolate being eaten at any meal.
Have you seen the treats I bake up? My sweet tooth is as big as the state of Texas. It gets me in trouble all the time with my jeans!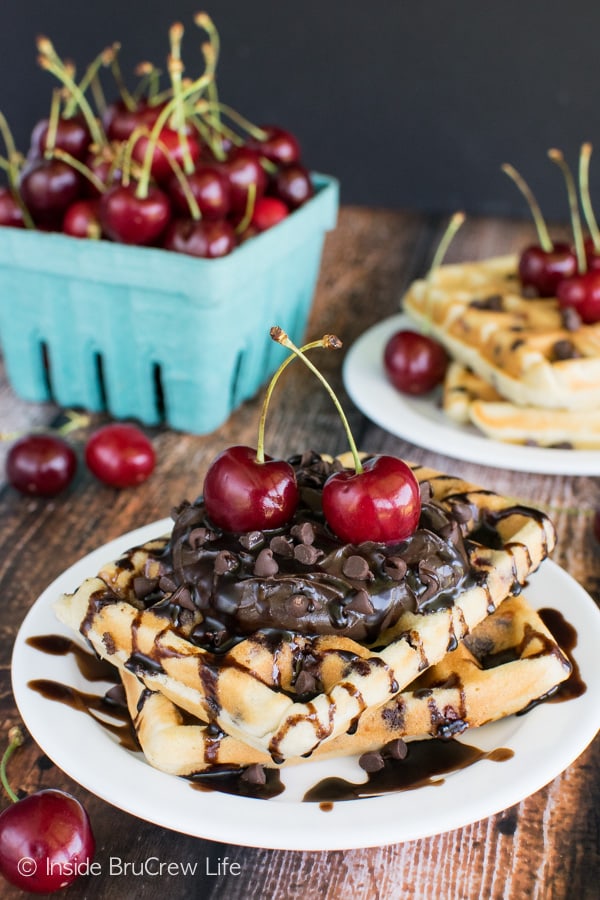 Since there was still a little bit of this dark chocolate cheesecake dip in the fridge, I decided to spoon some on top of the plate of waffles, and then I added some cherries and chocolate chips.
What? It was loaded with dairy and fruit…I see no problem with this being breakfast.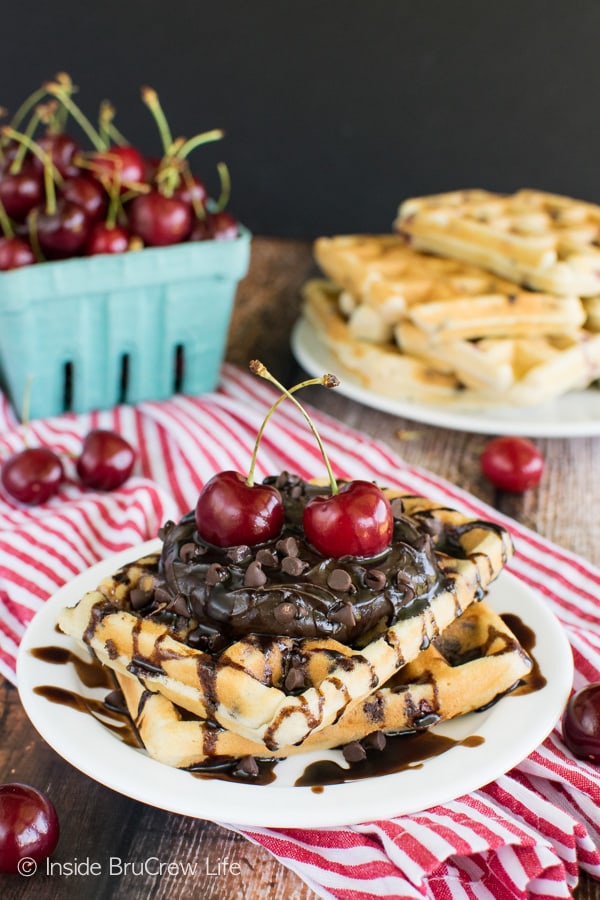 Ok, so maybe I did go a little overboard because then I grabbed the chocolate syrup bottle and drizzled some of that on top too. Best idea ever!
Forget about wanting salad and veggies for lunch…I inhaled the plate of these cherry chocolate chip waffles in no time at all!
*Make sure to head over to Food Fanatic where I'm a breakfast contributor to print the cherry chocolate chip waffles recipe.

*This post does contain an affiliate link. We do receive a very small percentage of sales made through these links. Thank you for letting us share products we love.