Rich, chocolate cookies with a fun candy crunch is the perfect way to enjoy the weekend. These Chocolate Crunch Pudding Cookies will satisfy all those chocolate longings in a hurry.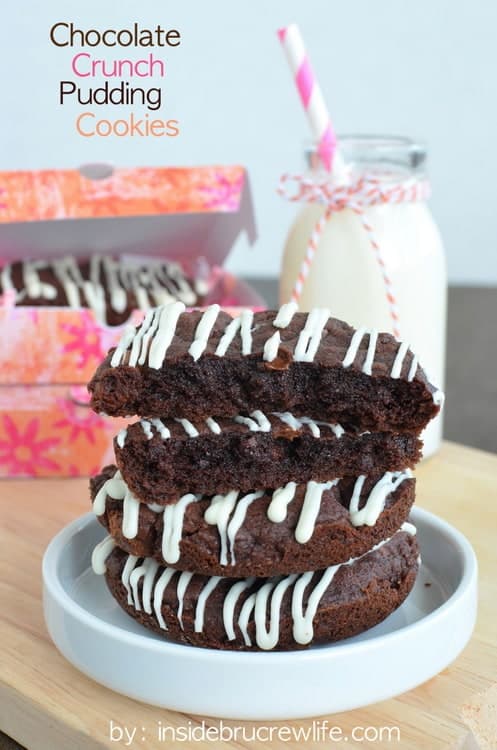 It has been a while since I have made pudding cookies.
Last summer and the year before that I couldn't make enough different flavors, and then I just stopped. I'm not sure why, but boy am I glad I found my way back to them. They are so soft and delicious! Really you can use any flavor of pudding, but this past weekend I was in a chocolate kind of a mood. I was remembering these Chocolate Reese's Pudding Cookies, and decided to create another flavor based on those.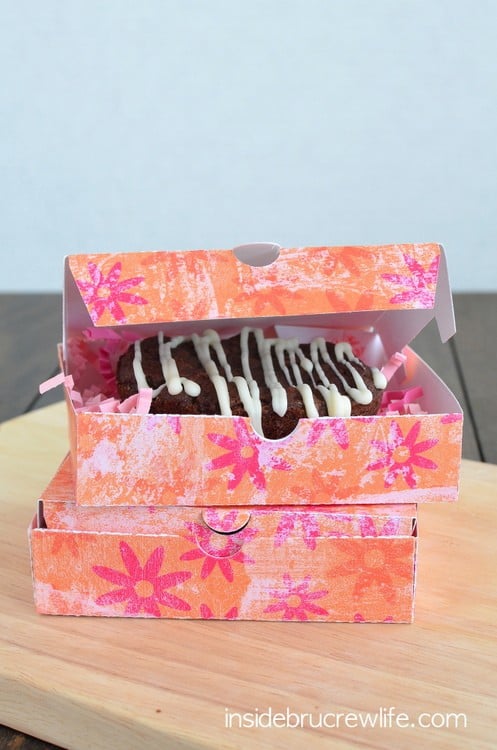 We had our church life group coming over Sunday night, and I needed a snack that could be made easily. I dug through my cupboards and found a chocolate pudding mix and a bag of Nestle Buncha Crunch.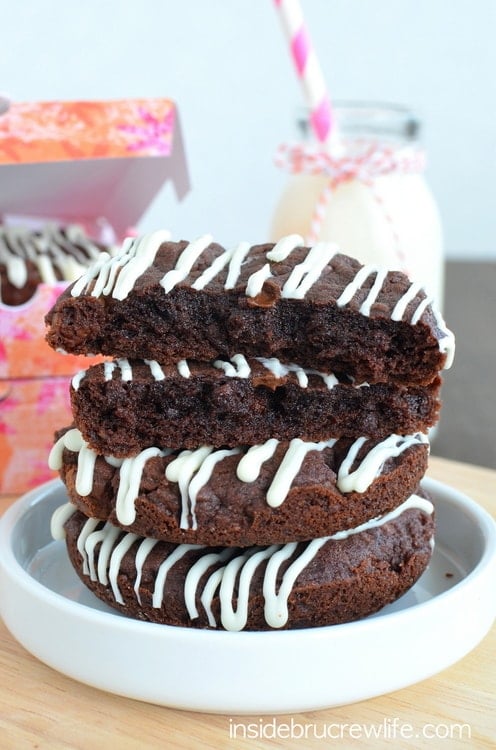 Have you had the Buncha Crunch before? It is like eating Crunch Bars in little bitty pieces. It is so good...and so easy to finish off a bag before you know it.


These cookies are easy to bake two different ways. You can roll them into 36 balls and bake on a cookie sheet. One thing I love about this dough is that I didn't need to refrigerate the dough. They baked just fine without spreading very much on a regular baking sheet. Tapping the tops of the cookies after they are done helps make them a little more uniform.
I also baked some of the dough in a whoopie pie pan. It creates thick deep dish cookies that are all the same shape without having to do any tapping. Baking them this way isn't quite as pretty as a round ball. But that's nothing a little bit of white chocolate drizzle can't hide.
The whoopie pie pan is also great for making muffin tops. That is if you need another reason to justify buying another pan.
How many of you enjoy being crafty?
It is one of my many hobbies...or I should say used to be. I definitely don't craft as much as I used to. This month I pulled out my mini pizza box die cut. Holy cuteness!!! I just about died when I put together the first one. It is seriously my favorite die cut so far. And perfect for holding one deep dish cookie! Think of all the possibilities for baby showers and parties!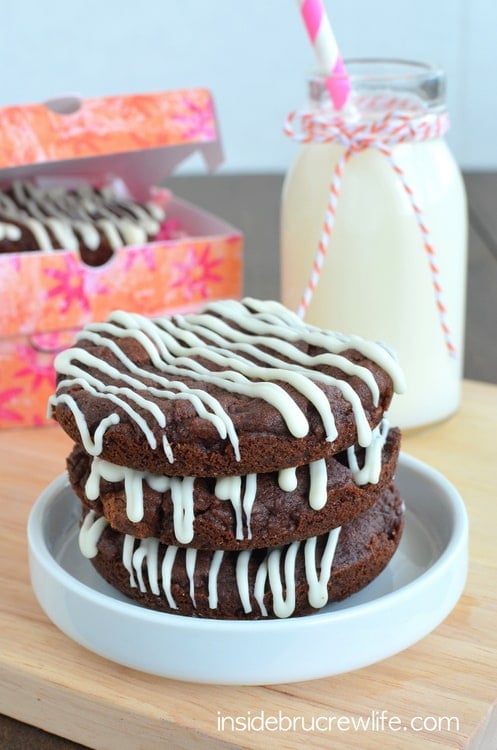 It needed a little bit of decoration on top, so I pulled the label die cuts from the disc envelope die cut package. That's another one that is super cute for packaging individual cookies.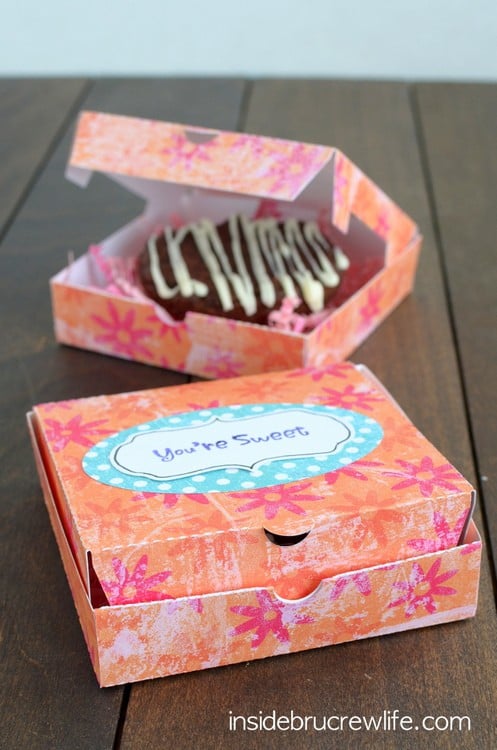 My favorite way to eat these cookies is fresh out of the oven. Now yes, you do need to wait a few minutes before digging in. We don't want scorched taste buds after all. But if you eat these while they are still slightly warm they are incredible. You can also pop them in the microwave for 10-15 seconds the next day, and that will give you the same ooey gooey chocolate cookie.
I'm thinking the weekend deserves more cookies like this. What do you think? I'm open for more pudding and candy options.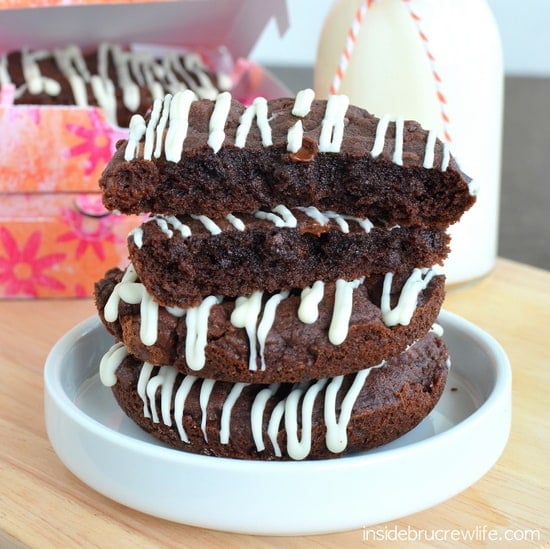 Other fun pudding cookies that we can't resist:
M&M Peanut Butter Pudding Cookies
Chocolate Reese's Pudding Cookies
*We are a participant in the Amazon Services LLC program, an affiliate program designed to provide a means for us to earn fees by linking to Amazon.com and affiliate sites.