These Chocolate Mint Truffle Snowball Cookies have a fun hidden candy center inside. Adding a chocolate coating and sprinkles will make them stand out on the holiday cookie trays.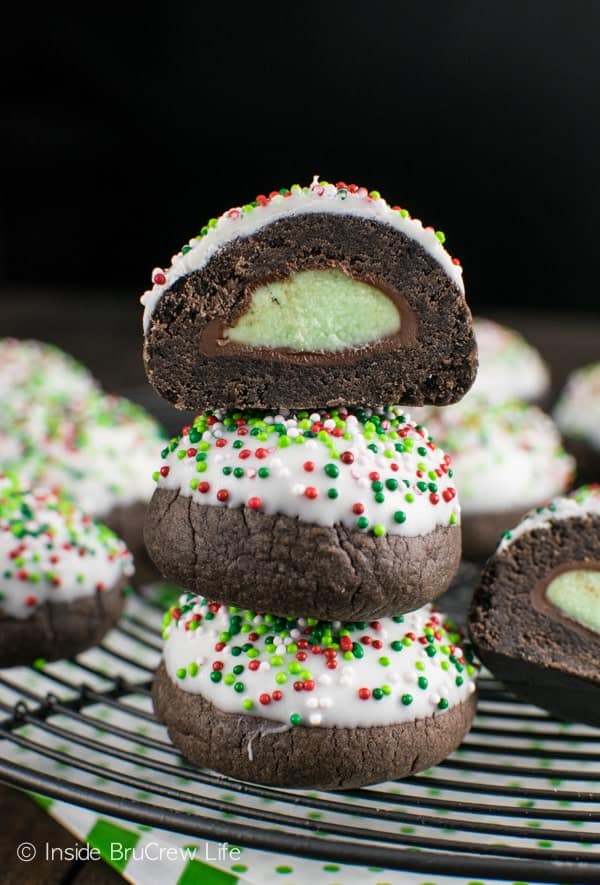 Our winter has been very mild so far this year. We are talking 50-60 degrees mild. Totally strange for a midwest winter, that for sure.
Although, you will not hear me complaining at all. I'm not a winter/cold weather fan at all. The only day I am cool with snow is on Christmas day. There is something so relaxing about a white Christmas morning. After that it can melt and stay away until next year. Yes, I'm a snow grinch!
My husband was singing about dreaming of a white Christmas this morning on the way home from the gym. Nope, not me. The only snow I dream about is in the shape of a cookie. These Peppermint Snowball Cookies are on my holiday baking list every single year!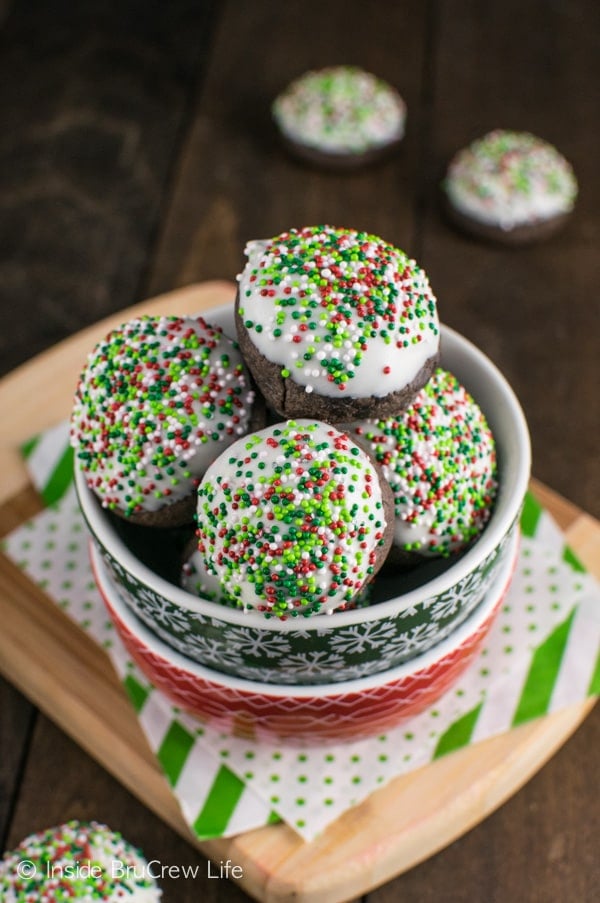 I decided to change things up and made chocolate mint cookies last year. But these cookies had to wait an entire year to show up here.
I made them, loved them, and then my computer crashed last December taking the cookie pictures with them. By that point, I was so upset and frustrated over the computer that I never made the cookies again.
Fast forward to last month, and I couldn't wait any longer to make another batch of these chocolate snowball cookies.
I also couldn't wait any longer to eat all the leftover mint truffle kisses. Seriously! These are one of my absolute favorites! It's a good thing they are not around all year long!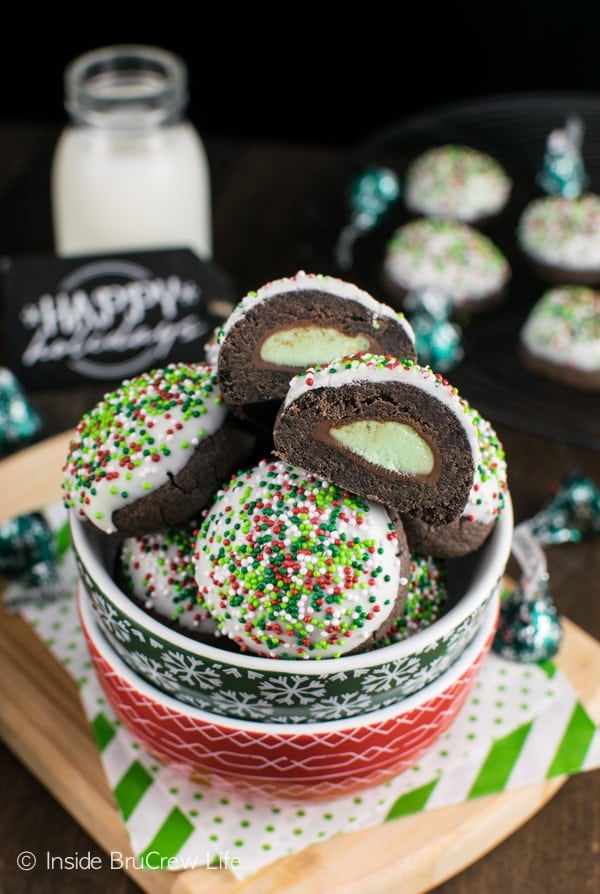 How to make Chocolate Mint Truffle Snow Ball Cookies:
Unwrap the mint truffle kisses and place them in a bowl in the freezer. This helps them not flatten and melt so much in the oven.
Beat the butter and sugar until creamy. Add the egg and extract and beat again.
Stir together the salt, flour, and cocoa powder. Slowly beat it into the butter mixture. The mixture will be very thick and crumbly.
Roll into 24 even cookie balls. Flatten one at a time and place a frozen kiss in the center. Roll the cookie dough around the kiss and place on a cookie sheet.
Repeat with all the dough balls. Bake 10 minutes. Let the cookies cool completely.
Topping
Now I like to dip my snowball cookies in white chocolate and sprinkles, but you can also roll them in powdered sugar to make them a true snowball cookie. If you are going to roll them in sugar, do it while they are still warm. Then roll them again after they cool off.
If you are dipping them in chocolate, let them cool first. Then dip and sprinkle away.
I actually did a batch with half of them rolled in powdered sugar. Any guesses which ones my family ate first? Yup, the powdered ones...because they are aliens and don't like sprinkles.
Oh, well! More sprinkle goodness for me!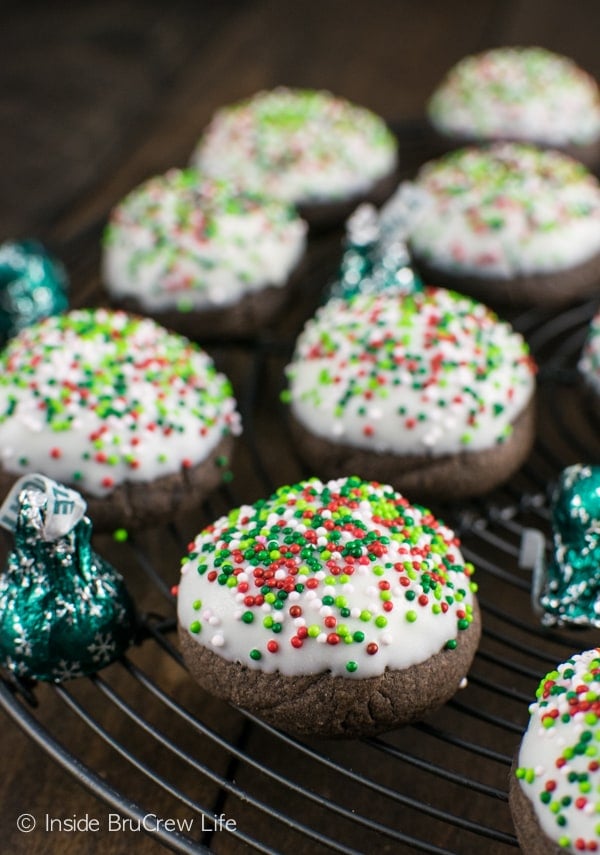 More cookies to make for the holidays: