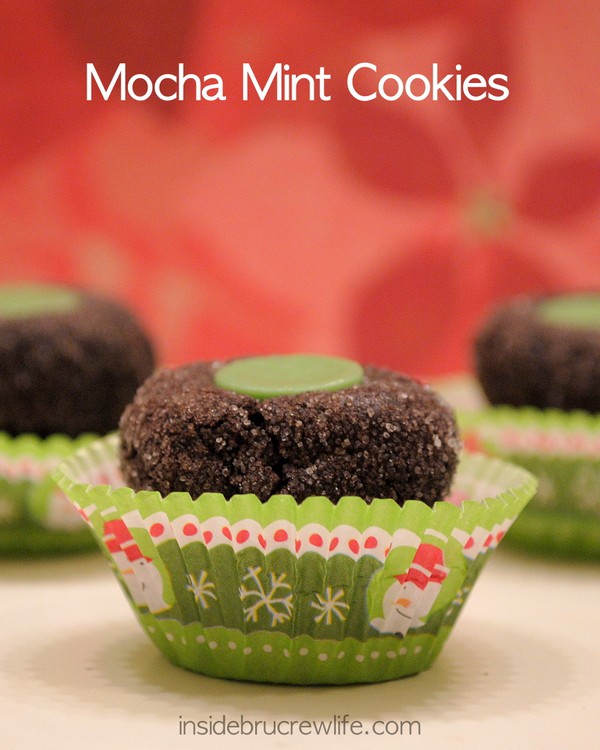 Do you ever "lose" things?
What I really mean is put something away, and then totally forget where YOU put it?
Sadly, I do this ALL the time. Like the other night for instance.
I looked everywhere for my old camera bag. It still had my star filter in it, and I just knew that I had put it "somewhere".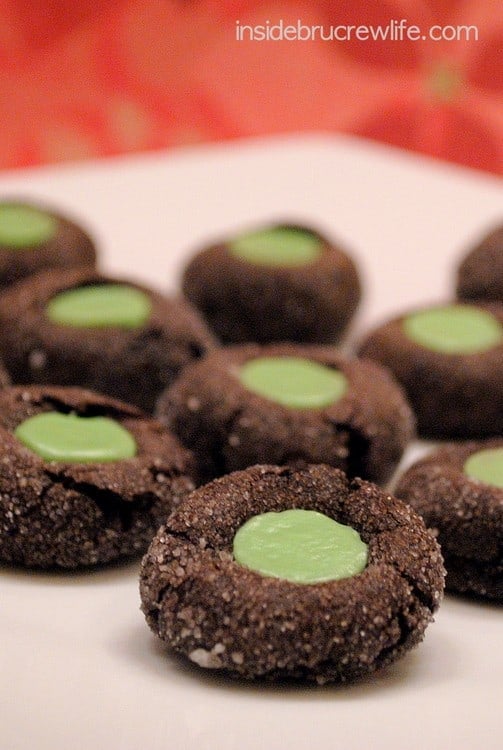 Where that was eluded me for about an hour. I had to eat cookies to help calm down (don't judge) then I remembered that I put it on a pile of sweaters in my closet...duh.
More clothes had been piled on top of it. No wonder I couldn't find it. I wish I could say this was a once in a while thing, but it happens to me ALL the time.
Things just "disappear" and then I get mad/upset because they aren't where I remember them being. But then they show up in another place because I "put" them away.
Oh, bother! Being organized doesn't help if you are forgetful!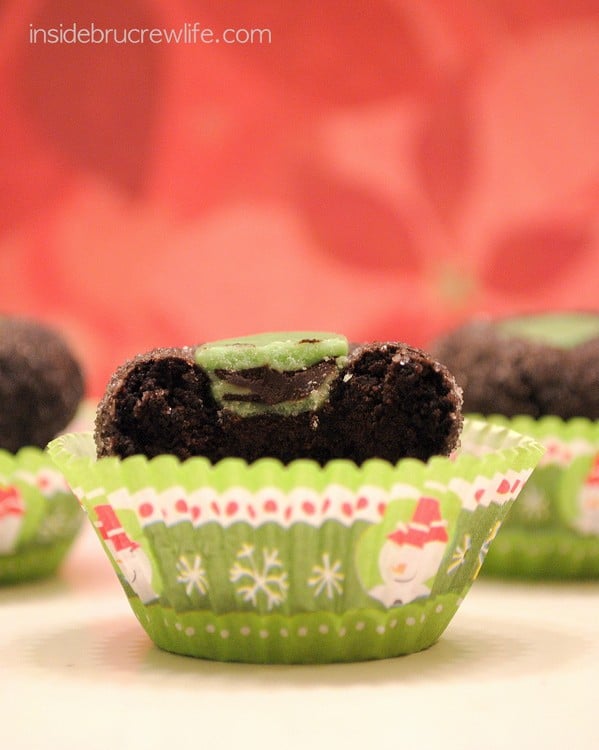 Good thing I didn't lose this mocha cookie recipe...because you definitely want to try these. They were SO yummy!!!!
And they are small, so you can eat more of them. And smaller cookies, means smaller calories, right?
Don't burst my bubble by telling me different!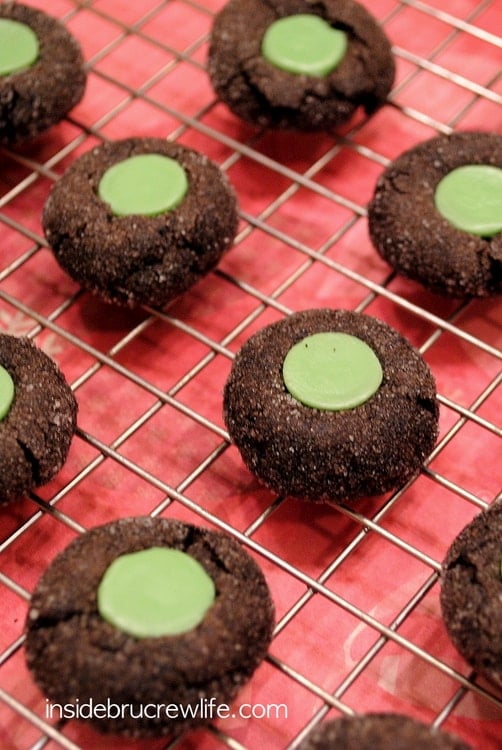 Mocha Mint Cookies recipe: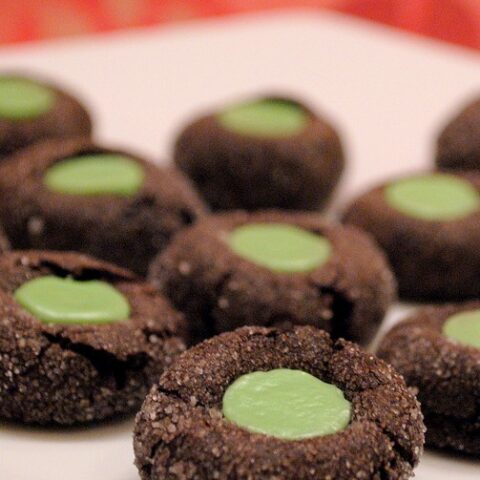 Mocha Mint Buttons
Chocolate mocha cookies with a mint fudge center.
Ingredients
⅓ cup butter, softened
1 cup brown sugar
⅔ cup dark cocoa powder
1 Tablespoon instant coffee crystals
1 teaspoon baking soda
2 egg whites
⅓ cup vanilla low-fat yogurt
1 ½ cups flour
¼ cup granulated sugar
60 mint fudge cups
Instructions
In bowl, beat butter. Add brown sugar, cocoa powder, coffee, and baking soda. Beat until combined. Beat in egg whites and yogurt until combined. Beat in the flour.
Place granulated sugar in a small bowl. Roll the dough into ½ inch balls and roll in sugar before placing on a ungreased cookie sheet. Bake at 350* for 8 – 10 minutes. Cool on a wire rack. Store in a airtight container between wax paper layers. These will keep for up to a week.
Notes
I found the Fudge Mint cups at the Dollar Store.