These easy Chocolate Nutella Bars have a creamy chocolate center and a white chocolate topping with lots of fun colored sprinkles.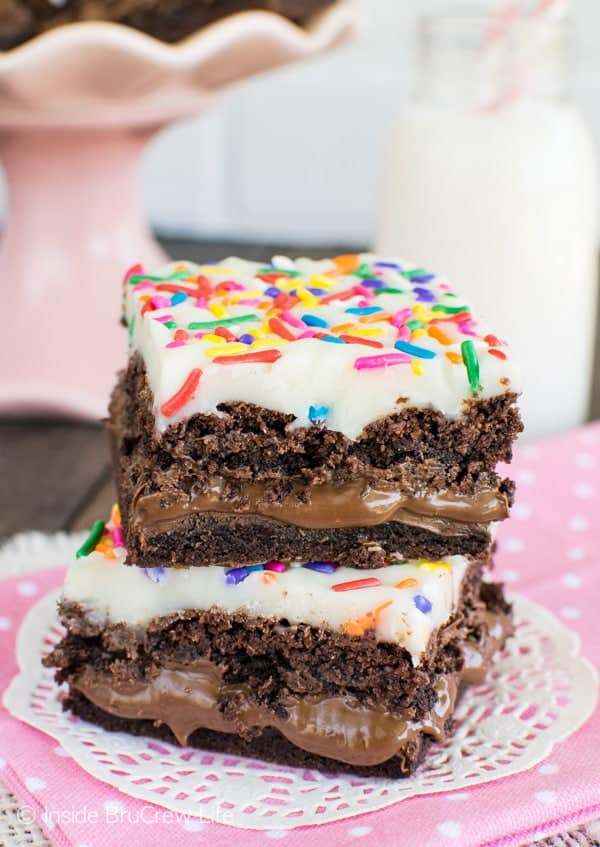 Conversations around our house and in our car this week have consisted of all things Pokemon. The boys have talked non-stop about what creatures they have found and how high their powers are. They were happy when we got stuck in some traffic because that meant the eggs would hatch faster.
Our youngest even tried to convince my husband to take him for a "drive" one afternoon. Yes, the game that was created to get the kids out for exercise has a loophole. Apparently if you drive under 20 mph, you can get in the mileage needed for your new creature to emerge from his egg. No, we didn't give in and go for a drive.
We told the kids to go for a walk or a bike ride if they needed to get the miles in. Of course, that started a stern lecture on the dangers that go along with this game. We wanted them to be aware of their surroundings and of course, not be riding a bike and playing at the same time.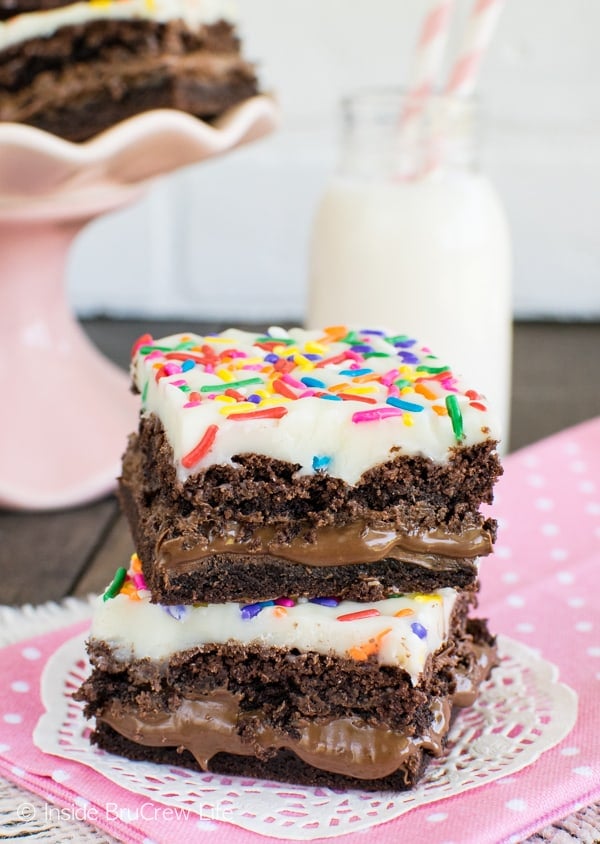 I just wish I could totally understand this new crazy game. All I know is that we see kids all over playing on their phones and searching for gems and Pokemon in the parking lots, gas stations, amusement parks, and streets. To be honest, it's not just the kids either...we saw so many adults playing too! I don't get it!
My boys have tried to explain the game and what you are supposed to do with them, but I still don't get the fascination...or how such a simple game could make millions in one week. Seriously? That's insane!
Of course, they don't understand my need to bake things like chocolate chip zucchini cake all the time...or the need to eat Nutella straight from the jar with a spoon. So, I guess we are even!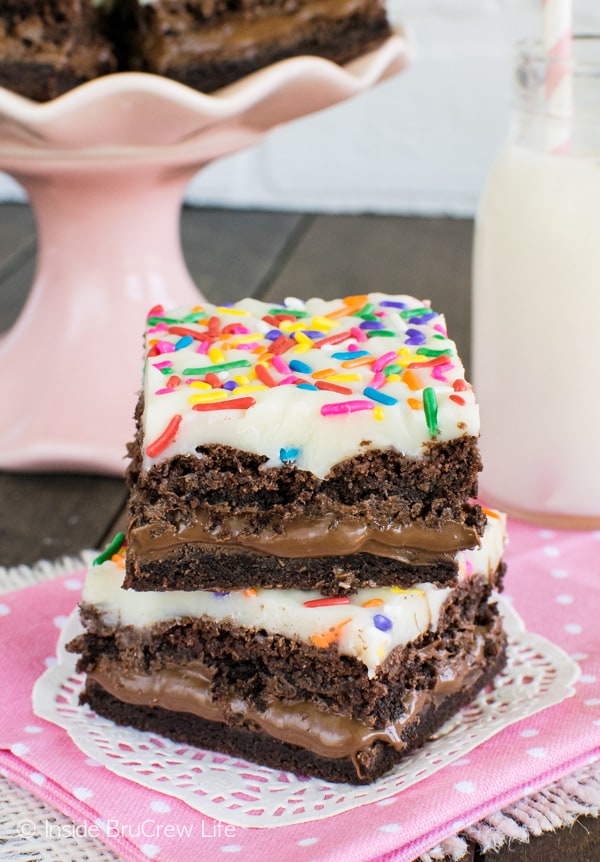 A few years ago I made these Nutella marshmallow bars and promptly inhaled more bars than I should admit too. Yes, my sweet tooth rules my decisions! Maybe more burpees are in order!?!?!?!
Those bars got a little makeover this time by using a chocolate cake mix, making them thicker, and adding a white chocolate topping with sprinkles over the top!
The ooey, gooey center in these chocolate Nutella bars kept calling out to me as they sat in the kitchen. Trust me! You want to catch every single crumb of these fun gooey bars!!!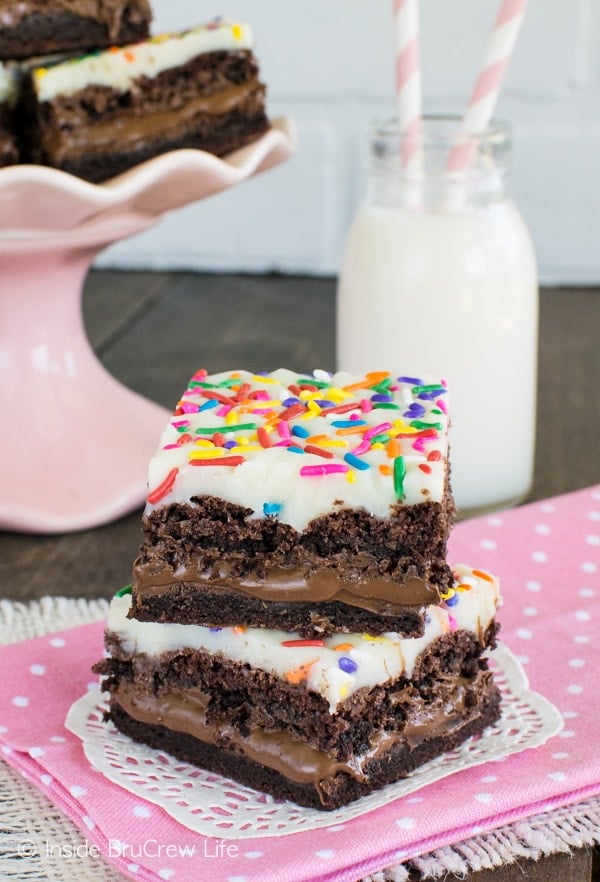 More fun ways to use that creamy chocolate Nutella goodness in your baking: