This Cookies and Cream Fudge Tart is loaded with a creamy cookie filling and decadent chocolate center.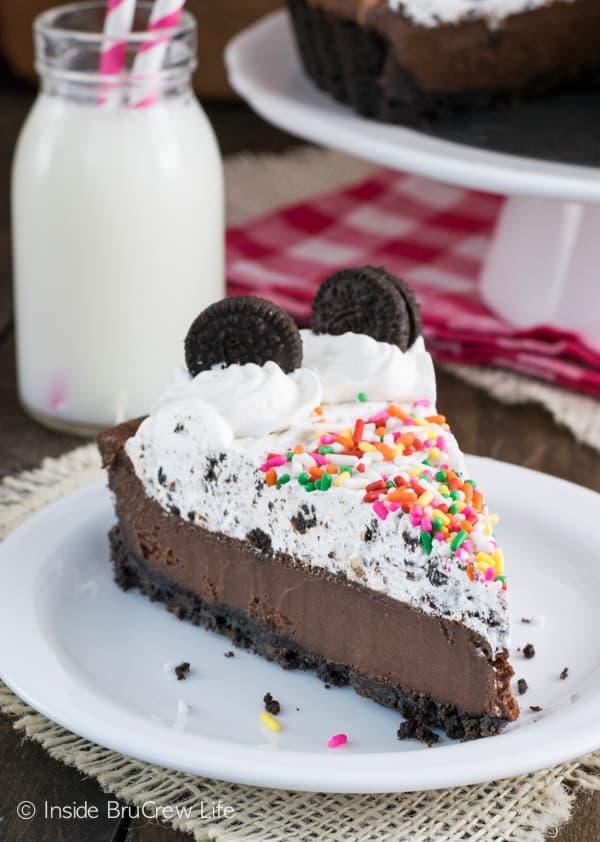 Sometimes life is easy, and we know exactly what is going to happen and how that should go. It's easy to make plans and try to follow them.
Then there are times things happen unexpectedly, and we have no idea why something like that could happen. It's in those moments that we can rely on a wonderful Saviour, and know He has a plan for our lives. We may not understand that plan. It may not make any sense to us, but it all fits perfectly into God's plan. This doesn't always make it easier on us, but it will help us as we deal with the hurt and pain.
Today I am celebrating the life of a wonderful friend. Joan from Chocolate, Chocolate, and More was taken much too soon from this world last week. It was completely unexpected and rocked the food community.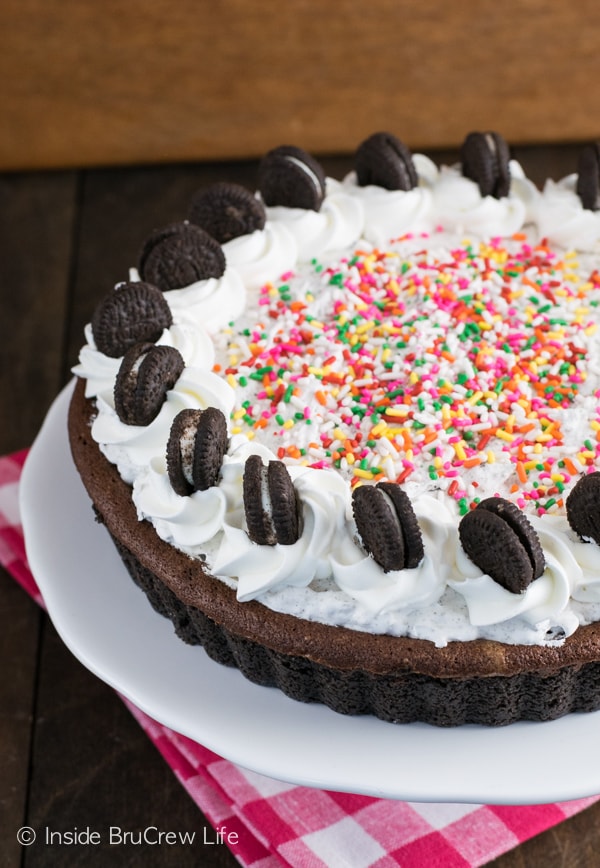 I just love the friendships that I have found through this fun world of blogging. The food blogger community is a great place of support, knowledge, and friendship.
A few years ago, I was invited to a Pillsbury event where I first met Joan. She was so friendly, outgoing, and bubbly that you couldn't help but want to be around her. She had a way of making you feel so comfortable. Just a few weeks ago, I was at a blog event in Jamaica. The lady at the front desk directed me to some couches to wait until my room was ready.
But all of a sudden, Joan came over and gave me a big hug and showed me where everyone else that I knew was sitting. She had such a big heart and big love for life. That night we sat at the same table for dinner sharing fun facts about each other. It was such a shock to hear she had passed in her sleep from a heart attack so suddenly last week. The only indicator was an upset stomach and nausea...ladies, this is a good reminder that heart attacks affect women differently. Make sure to get it checked out if you have these symptoms that will not go away.
It made me realize just how short our time on earth is, and that I want to be sure that I am keeping God and my family first no matter what comes my way. The people that are in our life are very important, and we should be letting them know every time we can how much we love them. It also made me realized that life is full of choices, and I need to continue keeping the important things first.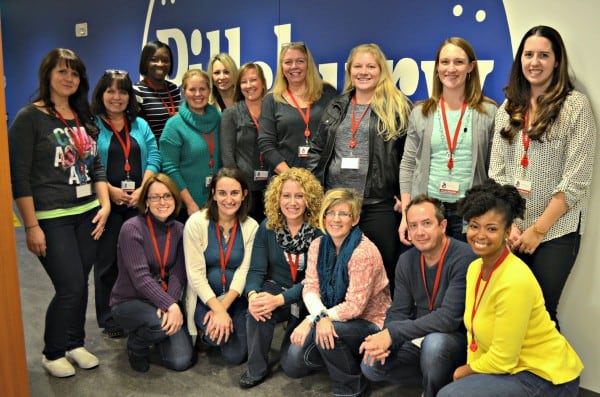 What I love about the blogging community is the support that everyone has for each other. So many bloggers are jumping in and helping to keep Joan's blog going for her three children. Bloggers make money from people visiting their pages. We want the income to keep coming in for her children.
Today is National Chocolate Day, and I know so many blog friends are sharing their memories of Joan with decadent chocolate desserts. I know that is just the way Joan would have wanted it.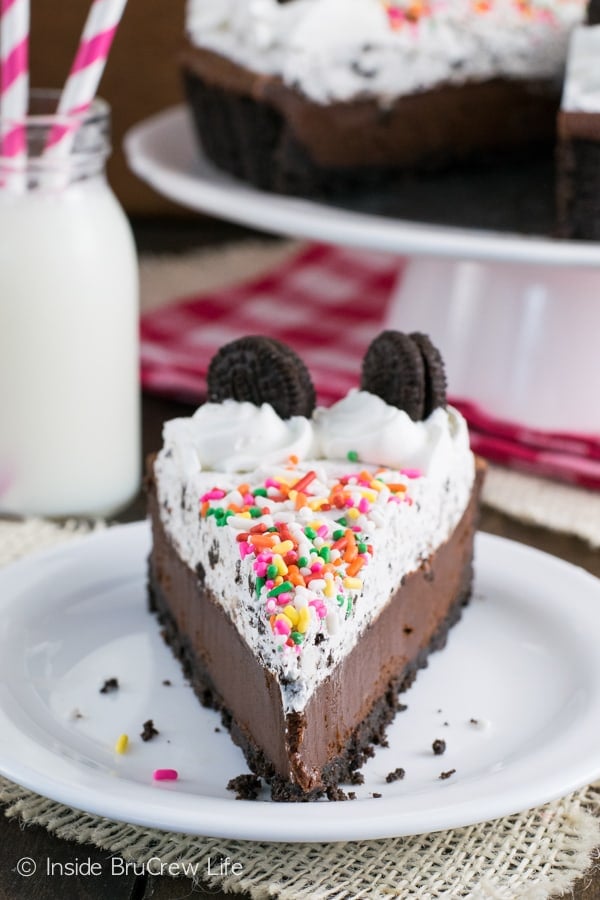 As I thought about what dessert I wanted to share today, I headed to Joan's blog for inspiration.
I scrolled through so many decadent treats that I need to make in my kitchen, but this double chocolate fudge tart stood out to me. Partly because I just bought a tart pan and mostly because look at that rich chocolate center...this needed to happen right away.
The cookie crust with a creamy chocolate center is great on its own, but then I got thinking about how I could give it a fun little BruCrew twist. I folded more chopped cookies into some Cool Whip and spread it on top. Then to finish it off and make it look pretty I added some sprinkles and mini cookies.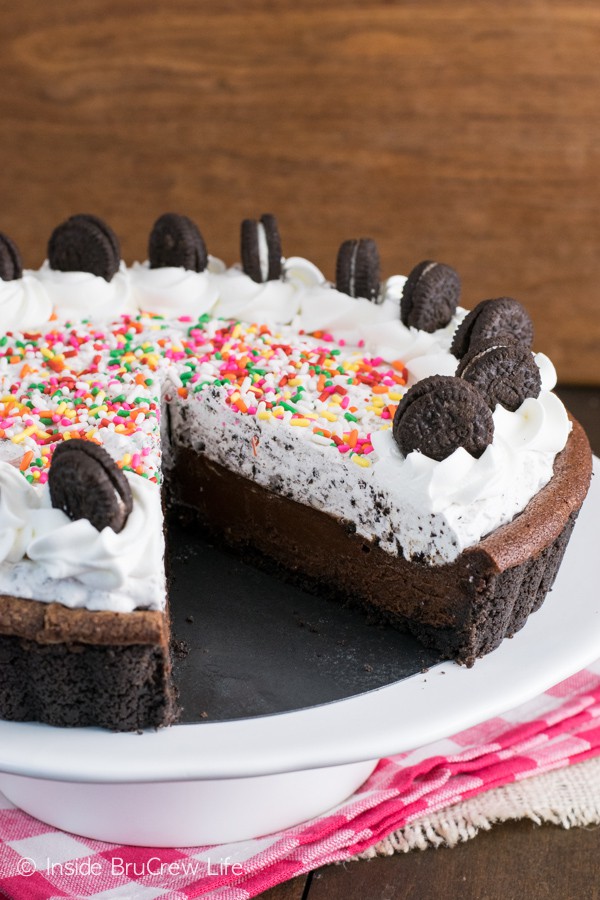 Remember to live your life to the fullest potential every day.
Enjoy the small things. Embrace the big moments. Hug your family every chance you get. Indulge in a chocolate treat every day. Smile and laugh with friends.
You never know when a curveball may come and change things in your life.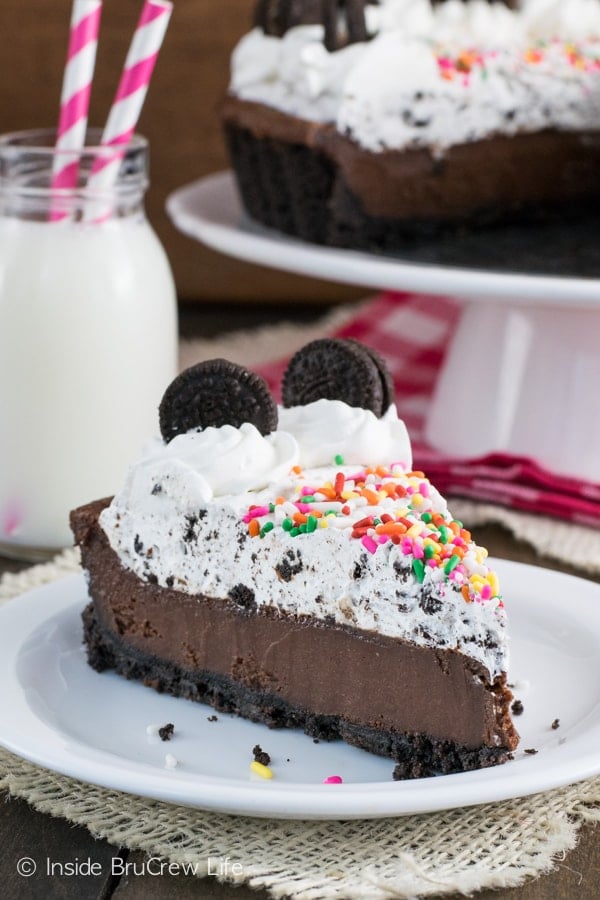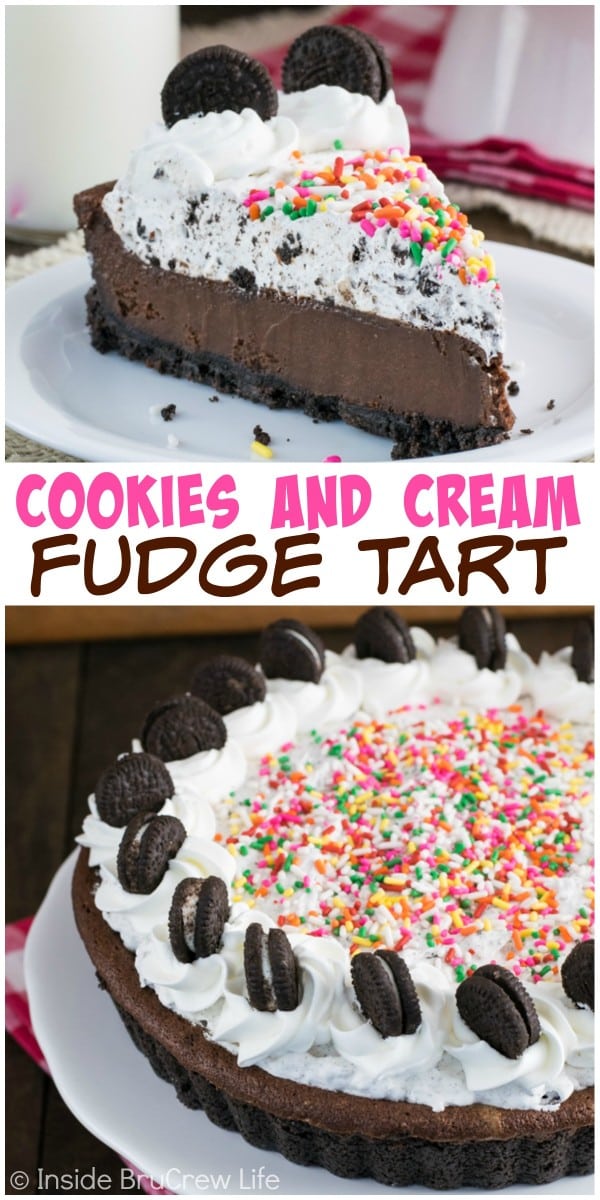 More chocolate treats to indulge in: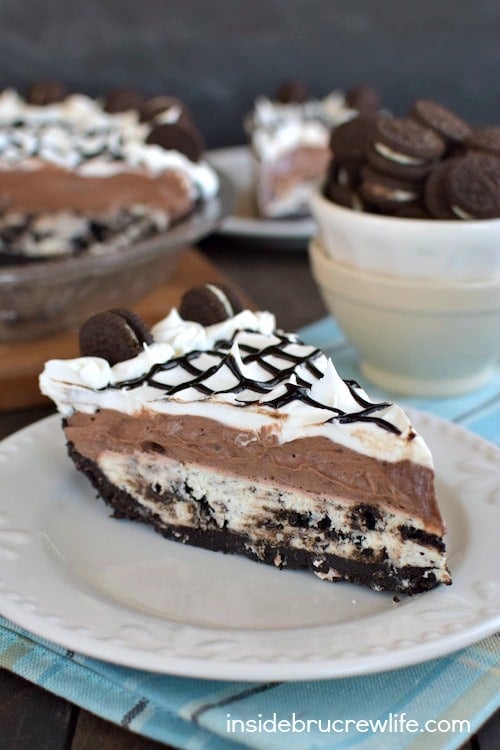 Cookies and Cream Chocolate Pie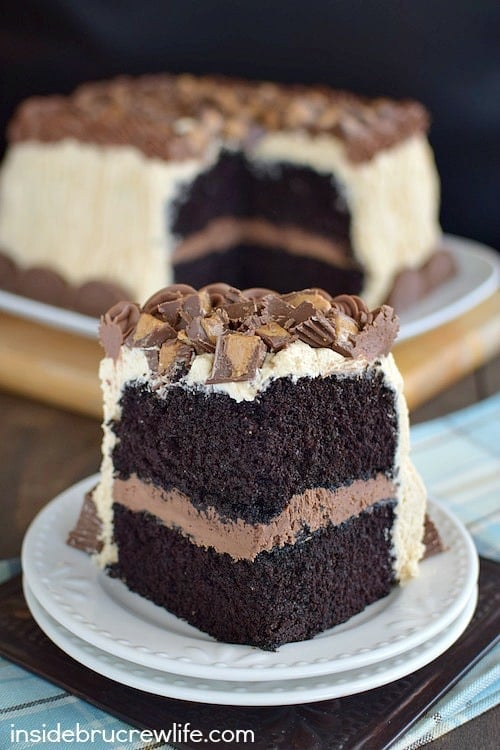 Best Chocolate Peanut Butter Cake