Chocolate Pumpkin Cheesecake Cookie Bars: homemade chocolate cookie bars filled with a creamy pumpkin cheesecake layer. These are the perfect fall dessert for the chocolate lover in your life.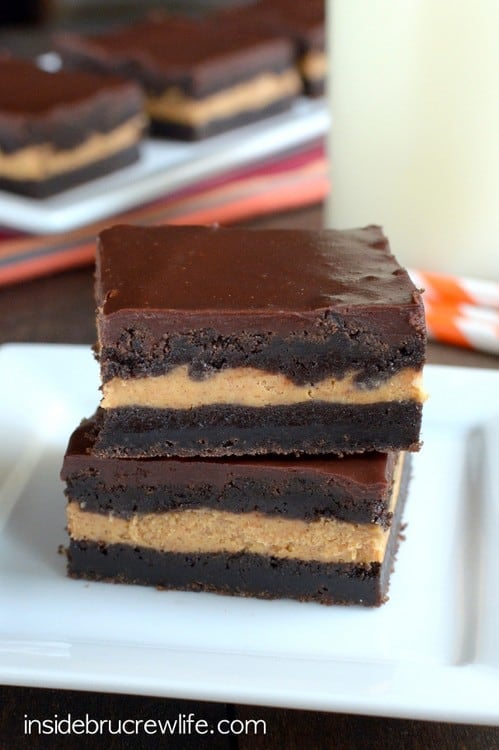 The other day I got a text from a friend wanting to know what goodies I would have a week from then. I really never know from day to day what I am going to be baking, so I asked what she would be craving the following week. Her response was cheesecake. She is definitely my kind of girl! Love me some cheesecake! And I love that I was her go to for dessert!
She also said that pumpkin cheesecake would be nice. Now I thought about making these Pumpkin Oreo Cheesecakes again, but this is me we are talking about. Any chance I get to make some new crazy dessert, I take it!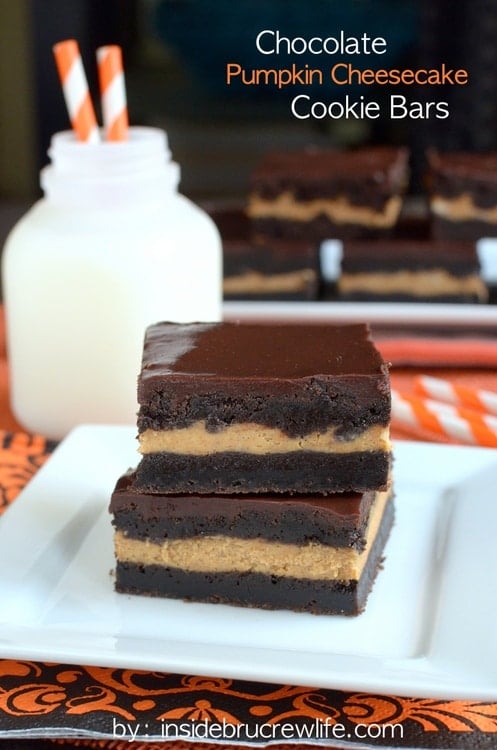 I decided that the pumpkin cheesecake needed to be wrapped inside some chocolate cookie dough. And topped with more chocolate. Can you tell I was in a chocolate kind of a mood?
Let me tell you...these bars were incredible. Rich chocolate and creamy pumpkin cheesecake in every bite.
My friend loved them. Our kids loved them. Our friends that we shared them with at dinner loved them. There was definitely a whole lot of love going on for these bars. I mean it is chocolate and pumpkin, so you can understand the love that was flowing, right?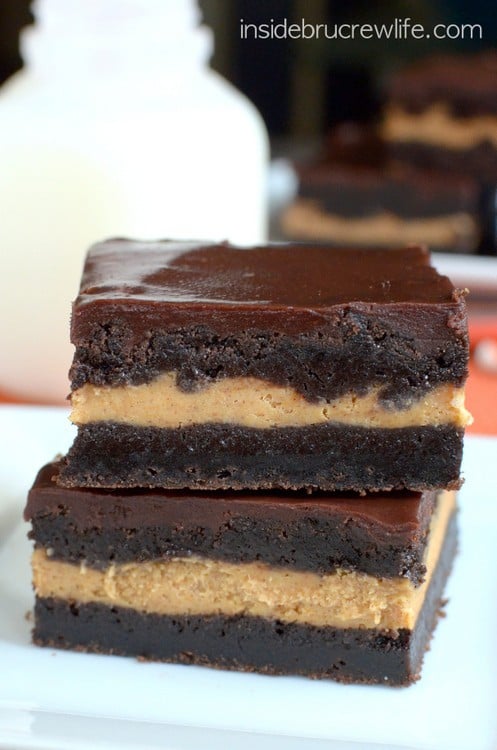 If you can't see why there was so much love for these bars, then I'm guessing you are an alien. Or just someone who needs more chocolate and pumpkin in your life like yesterday.
Let's make some bars. Start by making the cookie dough first. Press half of it into a greased baking dish. Go ahead and spray some non stick spray on your hands to keep the dough from sticking as you press it in the pan. Then set the dish and the extra dough aside, while you mix up the cheesecake. Beat those ingredients together until it is creamy, then pour over the cookie dough in the pan.
Crumble the remaining cookie dough all over the top. It's ok if it isn't pretty. We are going to hide that with a creamy chocolate ganache. Like I said, these bars are full of chocolate goodness.
Now what are you waiting for? Get in your kitchen and make your own pan of goodness! I promise you are going to love these!!!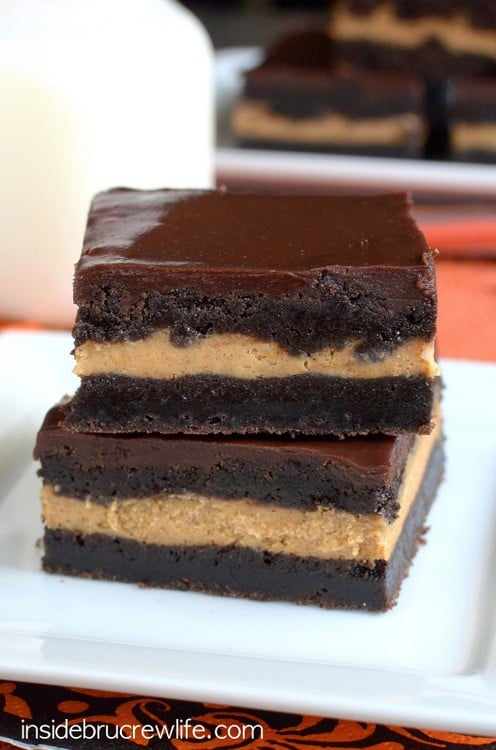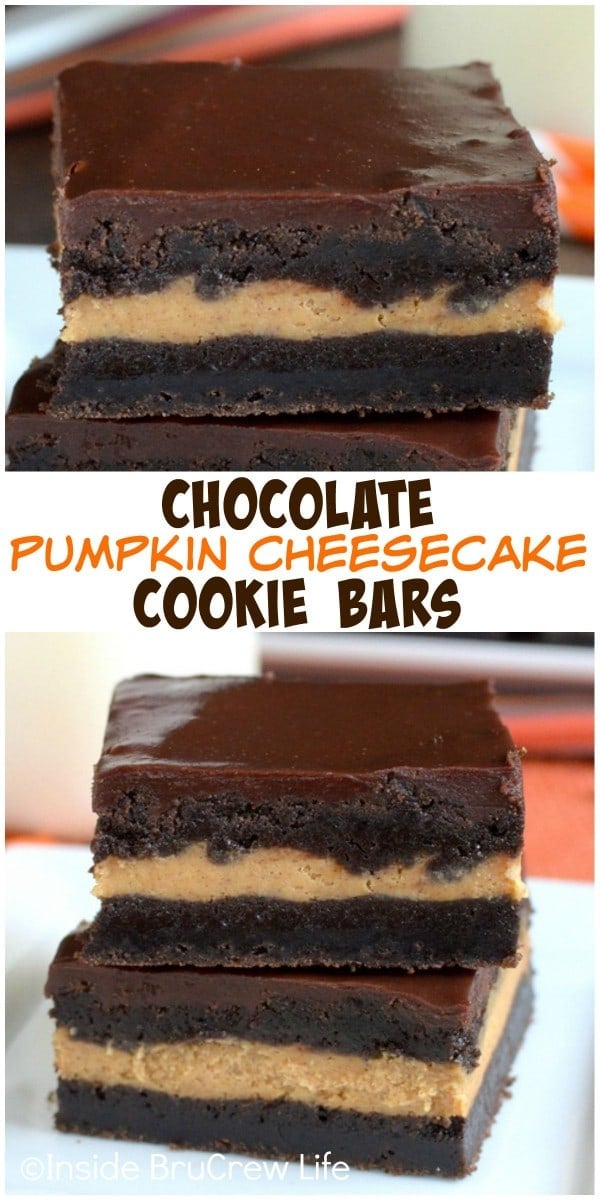 More delicious recipes that combine chocolate and pumpkin: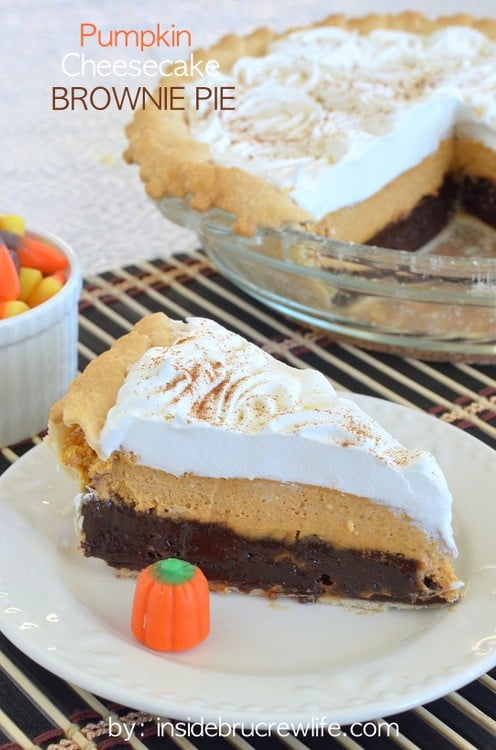 Pumpkin Cheesecake Brownie Pie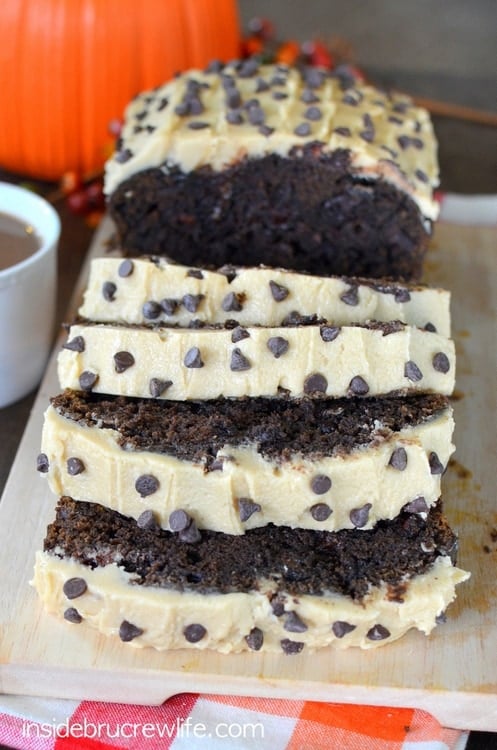 Caramel Chocolate Chunk Pumpkin Bread