Dark Chocolate Banana Muffins: ripe bananas, sour cream, and two times the dark chocolate makes these muffins the perfect breakfast or after school snack.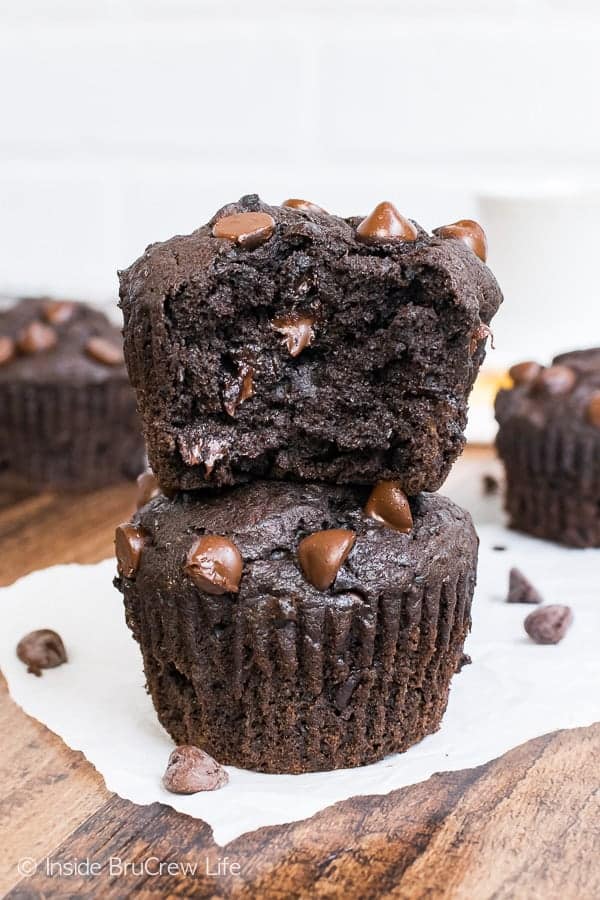 All I want to do is bake with pumpkin and apples right now but, my family would revolt and give me grief if I actually did that. So, I am trying to space the fall treats out with some normal baking.
Although, it is the middle of September, so the fam should know it's game on pumpkin! I even pulled out some of my fall decorations this morning and started putting pumpkins and leaves on our shelves. It's kind of funny though because when you walk inside from 90 degree weather, the last thing you expect to see are pumpkins and scarecrows staring at you.
Oh, well. I'm embracing the hot weather and balancing it out with a cinnamon roll pumpkin cake in the oven and fall scented candles burning all the time. I've got this!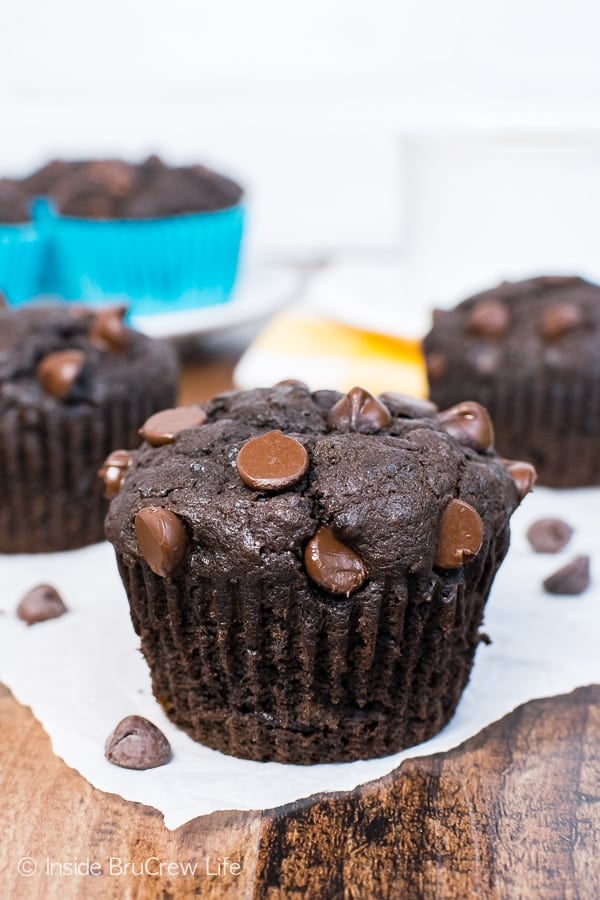 I've also got another fun banana recipe for your. You know my obsession with bananas right. It's probably my all time favorite thing to bake breakfast treats with. I love making sour cream banana bread, banana toffee scones, or this banana split coffee cake to have on hand for easy grab and go breakfasts.
My kid's favorite thing for me to use bananas in are muffins though. A few years ago I made these double chocolate banana muffins, and the kids went crazy for them.
Since I had a few extra over ripe bananas on the counter, I decided to make some more easy chocolate muffins. This time I made a few tweaks and changes to the recipe. I used dark chocolate cocoa powder and dark chocolate chips and some sour cream to add more moisture. They turned out so good, that I think these are now my new favorite chocolate muffin!
One handy tip to remember. Baked banana treats always get better with age. These Dark Chocolate Banana Muffins are good fresh from the oven. BUT trust me...they are even better if you let them sit overnight in a sealed container. Just pop one in the microwave for about 10 seconds and devour the gooey goodness!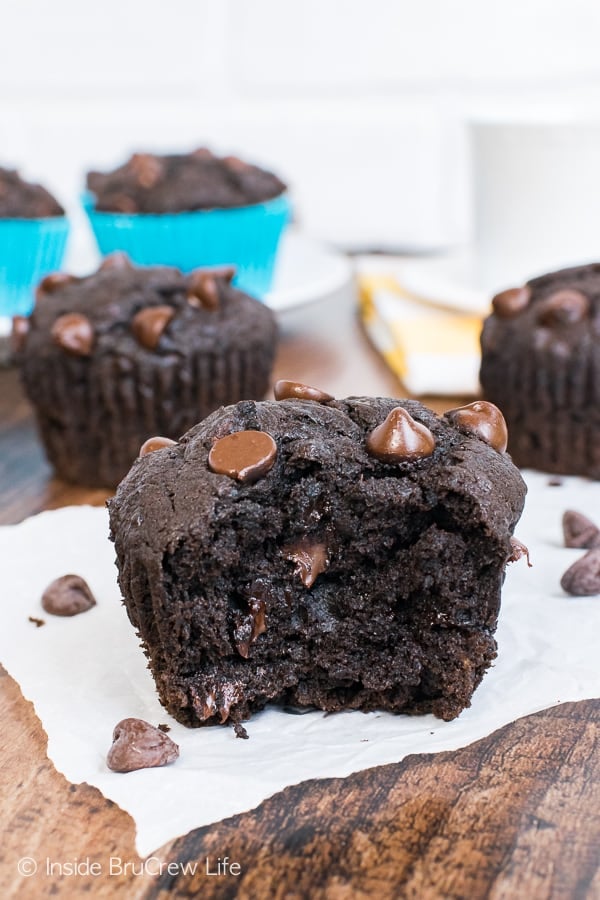 Dark Chocolate Banana Muffins Recipe and Video:
More fun recipes to use up the ripe bananas on your counter for breakfast: