Eggnog Donuts are fun and festive, and perfect for your wintery breakfast. Make a triple batch for brunch with friends!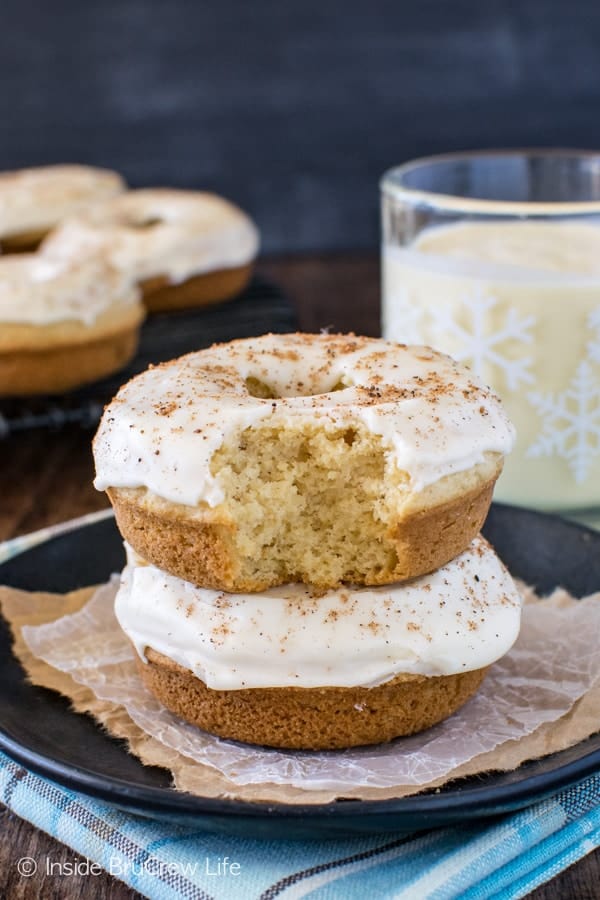 For the past 18 years I have collected snowmen. Every year at this time I pull out the holiday boxes and set up the snowmen collection, and each year I buy a new snowman or snowgirl for the family.
That is until this year. I pulled out the boxes of all the Christmas "stuff" we have accumulated over the years, and I realized that I didn't even want to use most of it. My holiday decorating style has changed. Is it possible to have your style change in just one year?
Last year the snowmen stood proudly in our living room, and this year they are still in a gray tote in the corner of the living room because I got them out and then put them right back away.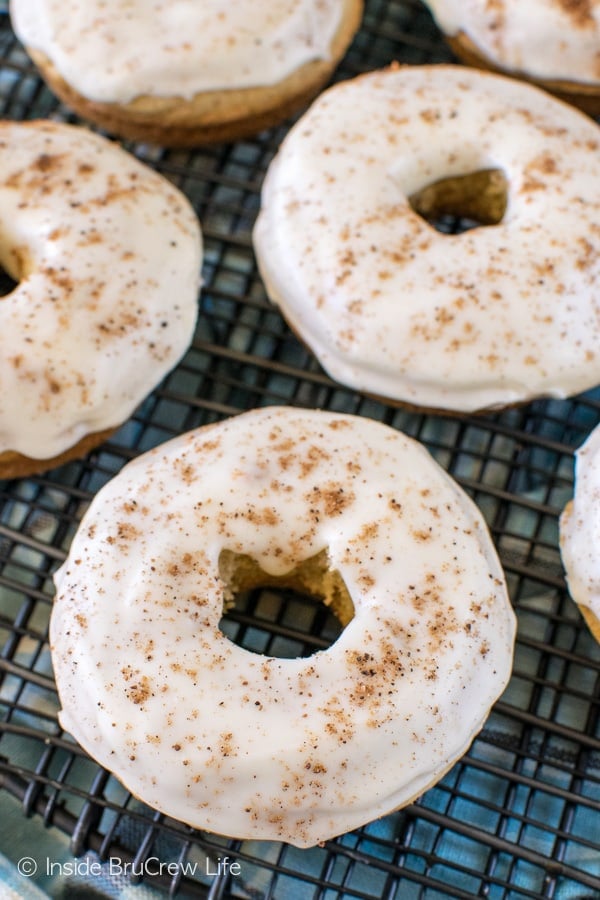 Since I really do not have the funds to replace every single decoration, I did have to make things work. I bought a few new things at Target and tried to repurpose some of the old ones. There are a few decorations that will probably never get replaced. I'm looking at you dollar store stocking hangers.
I know you are probably thinking I must be crazy not to replace those, but these are actually heavy-duty metal hangers that kind of look like they came from a high-end store. Plus, my kids would revolt if I took away their specific assigned symbol. They have always been the reindeer, snowflake, and star. How could I change that now?
Thank goodness my taste buds have not changed over the past year. Once sip of eggnog, and the holiday cheer came flooding through me. I know that holiday drink is hit or miss for some people.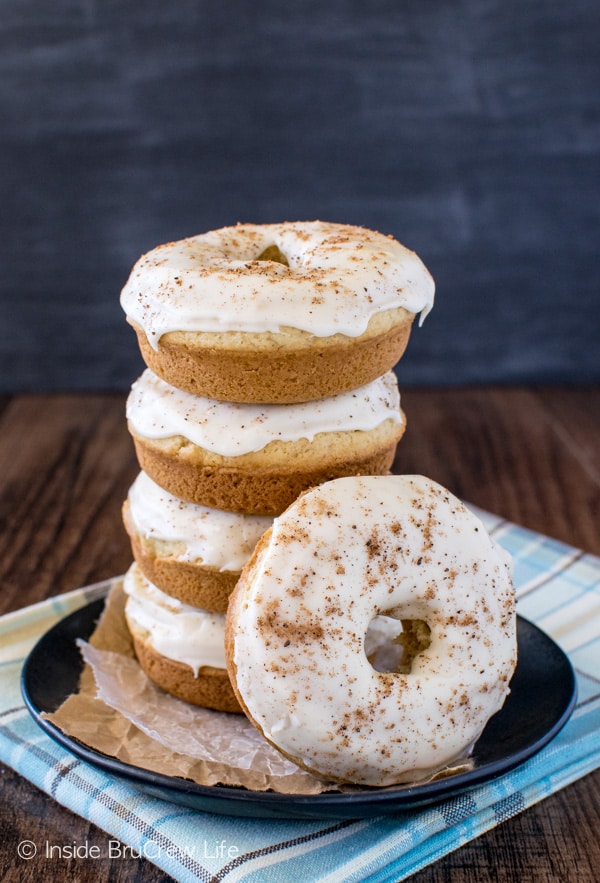 Lucky for me, it's a major hit. I absolutely love it. Well, I love it in small doses. It's so rich that I can only drink a small glass at a time. Of course, baking with it is another story.
The more eggnog I can pack into a treat makes it that much better. These eggnog latte cupcakes and this eggnog cake are two of my favorites from over the years.
I realized that with all the eggnog treats that I have baked over the years that I still had not made eggnog donuts. This was the year to change that.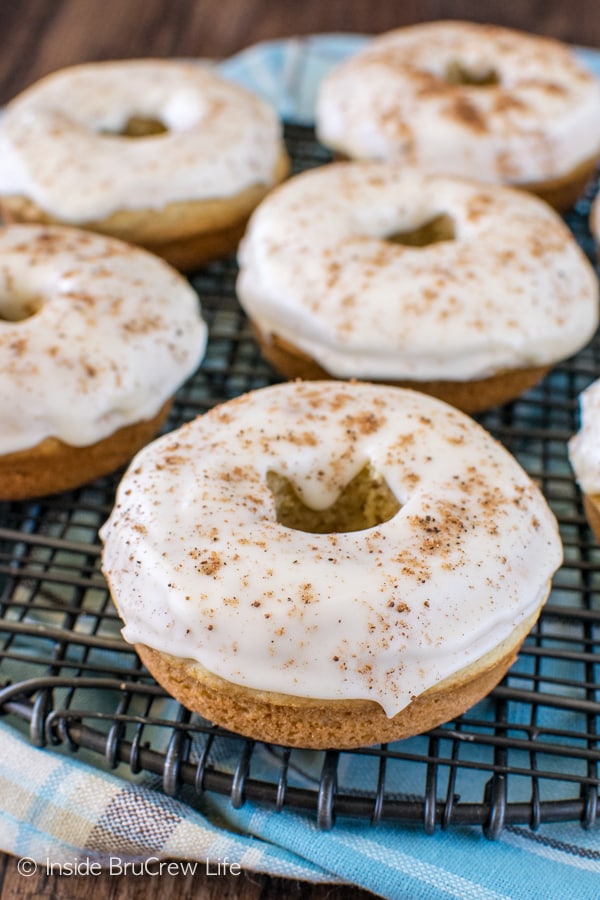 Well, that and the fact that my orange bread has flopped three times in past week. I will conquer that bread, but until then I'm sticking to making donuts. Donuts never fail me.
These donuts have eggnog in the batter and in the glaze, and they are my new favorite breakfast…right now.
Who am I kidding? I ate one for lunch the other day, and then I had another one before I went to bed. Maybe I should double my daily workouts if I'm doubling my donut intake…