Wake up in the morning with a glass of orange juice and a few of these Orange Julius Donuts. They are made with juice and vanilla yogurt, so I like to think they are on the healthy side of things.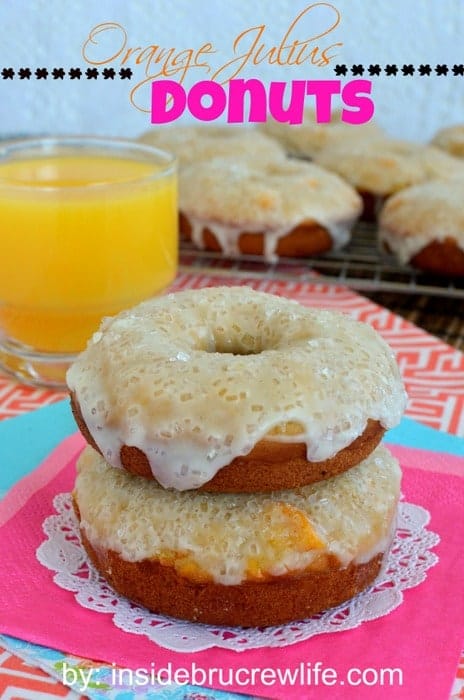 I have been hearing voices lately.
Donut pan voices from my kitchen cabinet saying how much they miss me. Now I could go dust, or answer emails, or heaven forbid...I could even go exercise instead of answering those little voices. Naaaaa! Instead I pulled out my donut pan and then looked through my kitchen to see what kind of donuts we could create.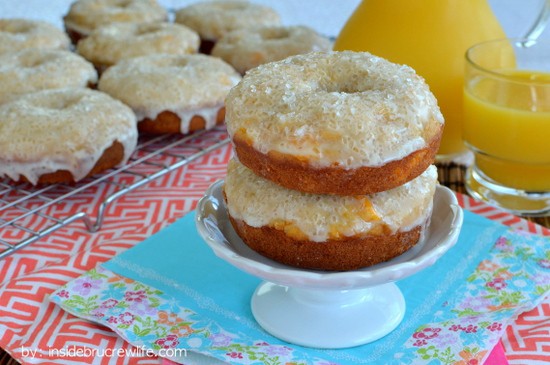 After a quick search of the kitchen, I came up with oranges, orange juice, and vanilla yogurt. Immediately I thought that combining the three things with the donut basics would make a great Orange Julius Donut.
You will be happy to know that these donuts have a great orange flavor. I think baking the donuts with orange juice, fresh orange pieces, and then coating them in an orange glaze helps the orange flavor shine through.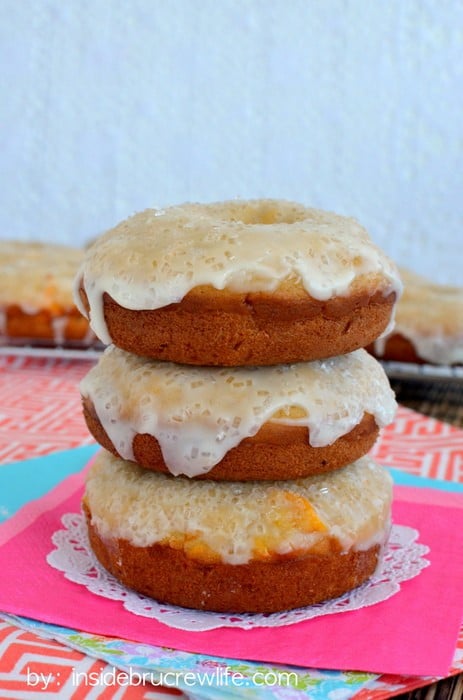 I love to bake with yogurt too. It gives your baked goods such a soft texture. Plus, then I can say I had my dairy for the day. So far these donuts are shaping up to be pretty healthy.
Fruit, dairy, and can we call the flour a grain? Total health food, right? Anyone else following my train of thought? Please say yes, please say yes!!!!
Well, even if you don't agree with me on the health food factor, at least you can agree that these are delicious. I recommend making a batch to have on hand for the weekend.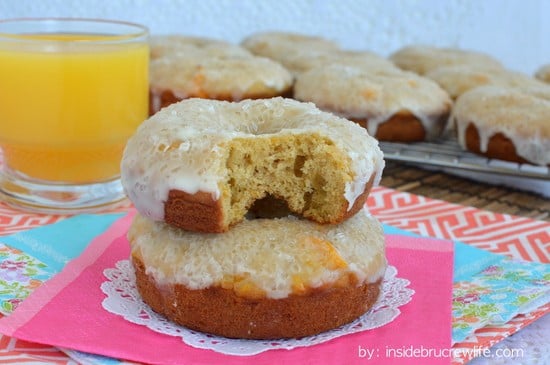 Stay up to date on the BruCrew baking:
FACEBOOK | PINTEREST | GOOGLE+ | TWITTER | INSTAGRAM | BLOGLOVIN
More delicious breakfast foods made with fruit: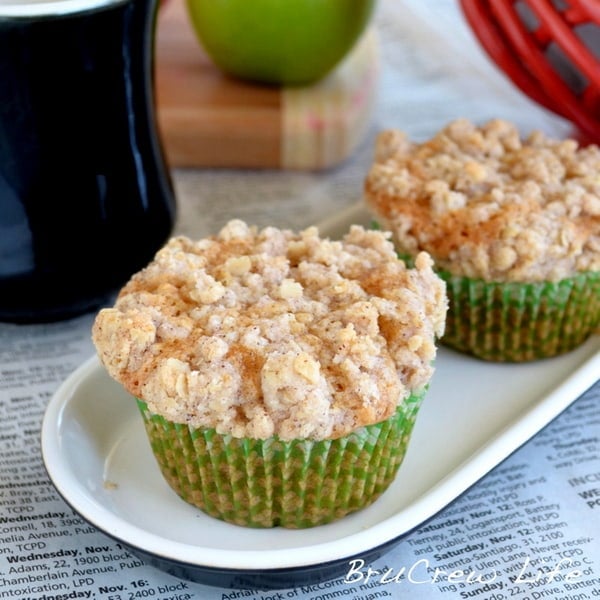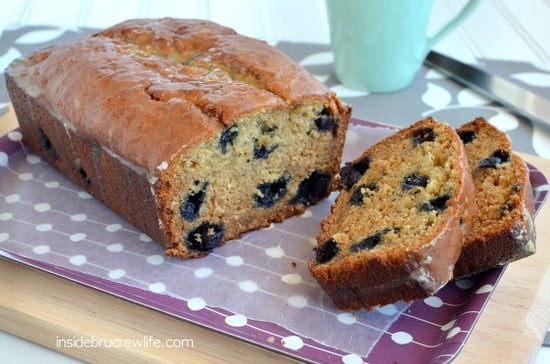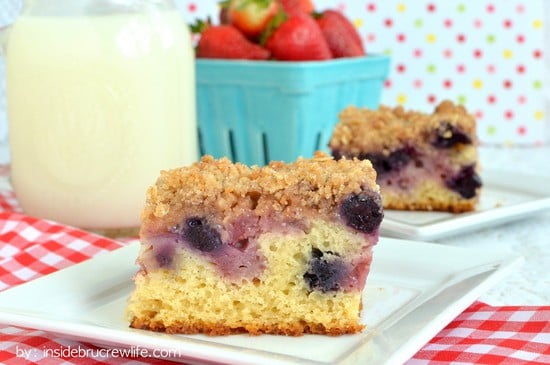 *This post contains an affiliate link. I do receive a small portion of sales made from these links. Thank you for letting me share products I love and continue this site.