Adding Nutella and baking this cookie dough in a pan is a great way to kick up your cookie baking skills this weekend. These Nutella M&M Bars are easy, delicious, and fun to make.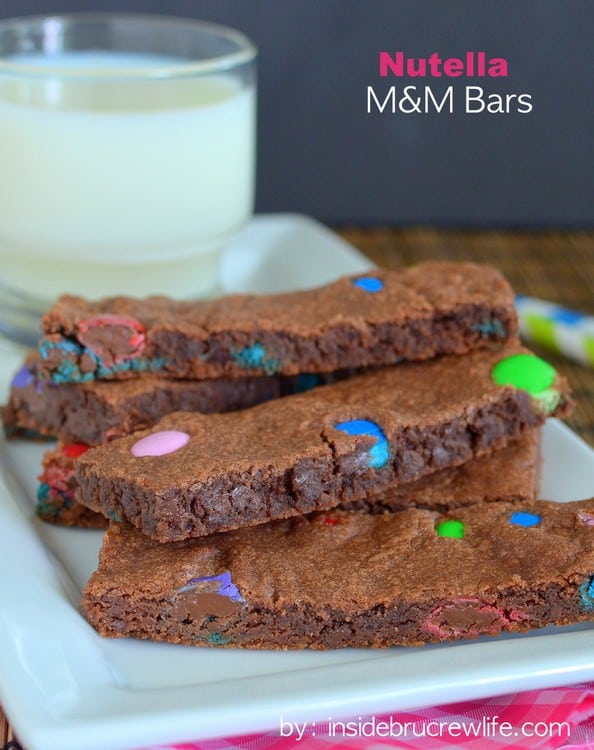 Some days I want cookies, but I don't want all the work that comes along with it. Ok, ok, I realize that making cookies is not really that hard to do. That's just the lazy side of me coming out here and there.
These cookie sticks were a result of my laziness one day. We had family visiting us, and I wanted to make cookies but didn't want to spend time away from them in the kitchen.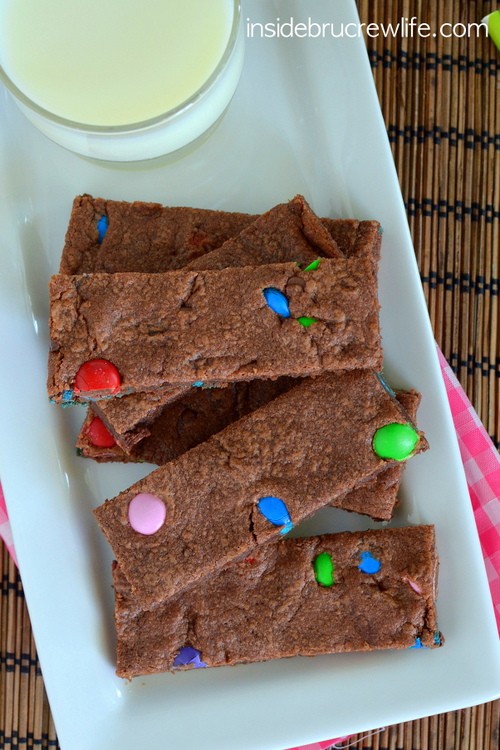 Pudding cookies are one of my favorite cookies to make. I love how soft and absolutely delicious the box of pudding makes the cookies.
For this cookie I added a box of chocolate pudding and some Nutella. Can I just say how much I love Nutella? Like "eat it with a spoon every morning" kind of love it. #truestory
Just an FYI, they have a giant jar of Nutella the size of your head at Sam's Club. Seriously, it is the size of your head! There is now one in my kitchen just waiting for a fun baking day (or just a "I need Nutella" moment) I resisted the urge to buy 2 big jars.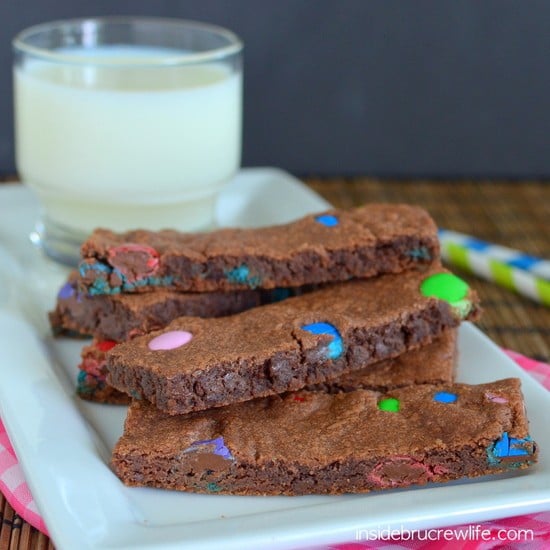 Now for the best part of these cookies. The dough just gets pressed evenly into a baking sheet with sides. Now most times I refrigerate my dough to keep it from spreading when the cookies are baked, but since these cookies are being contained in a pan there is no need to do that. Score a few points for less time in the kitchen.
These cookie sticks are also a fun way to use up your favorite candies. I had a bag of M&M's just sitting in the cupboard, so I added it to the dough. Make sure to save some to press into the top of the dough, so you can see all the fun colors after they are done baking.
I'm thinking these would also be amazing with some peanut butter and the Reese's Pieces I have hiding in the back of my baking cupboard. Sounds like I'll be baking more cookie sticks today 🙂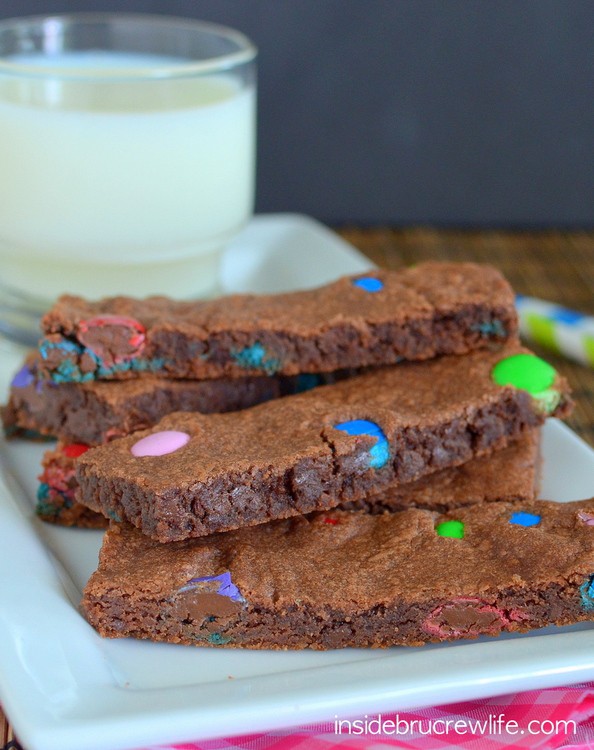 Stay up to date on all the BruCrew recipes here:
FACEBOOK | PINTEREST | GOOGLE+ | TWITTER | INSTAGRAM | BLOGLOVIN
More delicious ways to use up that jar of Nutella: