Sprinkles and chocolate make these easy Funfetti Nutella Cupcakes a fun and colorful treat to share!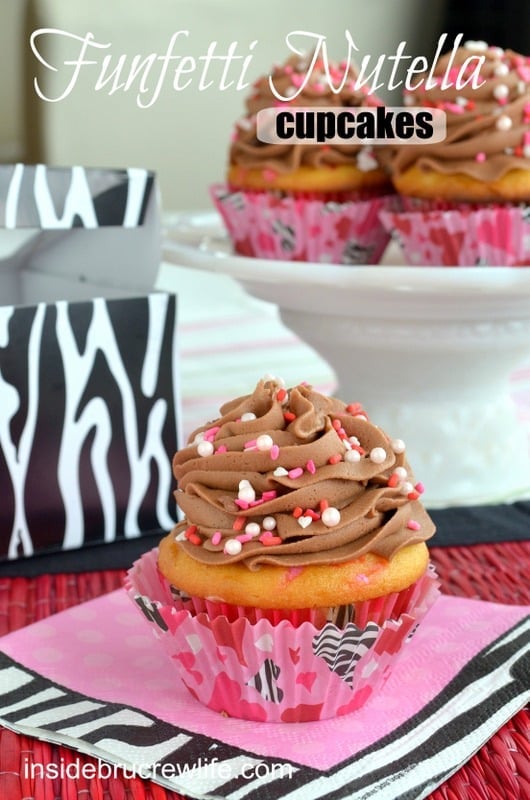 I am the kind of person that when I like something...I will wear, eat, or make that thing forever.
The other day I was talking with a friend about clothing. She informed me that I was a layers kind of girl. I must have had a funny look on my face because she proceeded to say that I always have on 1-2 tank tops in different colors with a sweater and a necklace or earrings. It is so true!
She completely described my all time go-to outfit. Later on that day I realized that I have been crushing on the same things for the past year or two. I guess it is safe to say that I know what I like.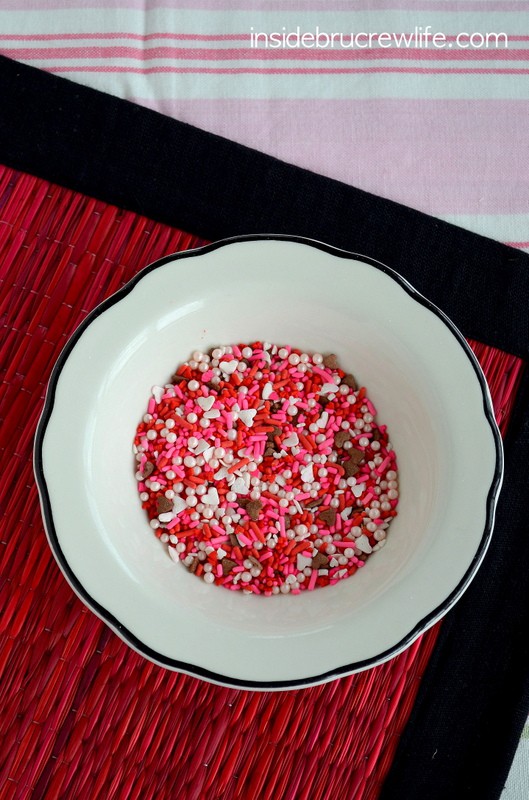 Things I have been obsessing over for quite a while:
1. Ruffles
2. Cuff Bracelets
3. Green Smoothies
4. Cardigans and Tank Tops
5. Zebra print
6. Cupcakes
7. Sprinkles and Glitter
8. Shopping for Food Props
9. Wearing different patterns together
10. NUTELLA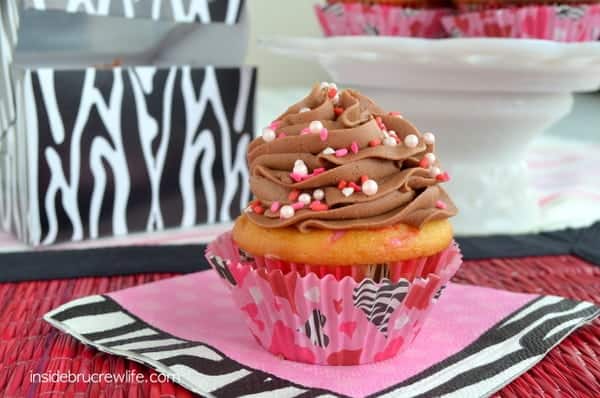 A few weeks ago we had a dinner at our church and I volunteered to make dessert. I know...shocker there!
I had a jar of Nutella and a few jars of half full sprinkles that needed used up. (Nutella is one of those things I always keep on hand.) As I looked through the cupboard I found that I had one white cake mix left. I love making semi-homemade desserts that don't take a lot of time. There are a few extra ingredients that can be mixed into cake mixes to give them a great homemade taste.
Even my desserts have layers in them. Cupcakes with frosting that is layered with lots of sprinkles! I took all my half full jars of pink sprinkles and made my own custom topping for these cute Funfetti Nutella Cupcakes.
The cupcakes were good, but the frosting...oh, my! This frosting was so delicious!!! I am in love with how fluffy and creamy the Nutella and whipping cream made this frosting. When it was piped on, it looked like a chocolate soft serve cone! You could seriously just eat the frosting with a spoon!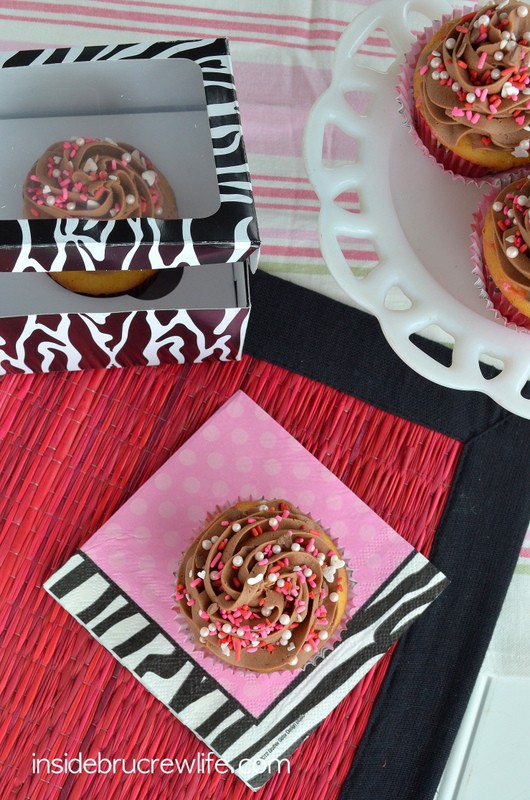 Now here is the best part of these cupcakes...today is World Nutella Day. I had no idea when I started editing the pictures of these Funfetti Nutella Cupcakes this past weekend.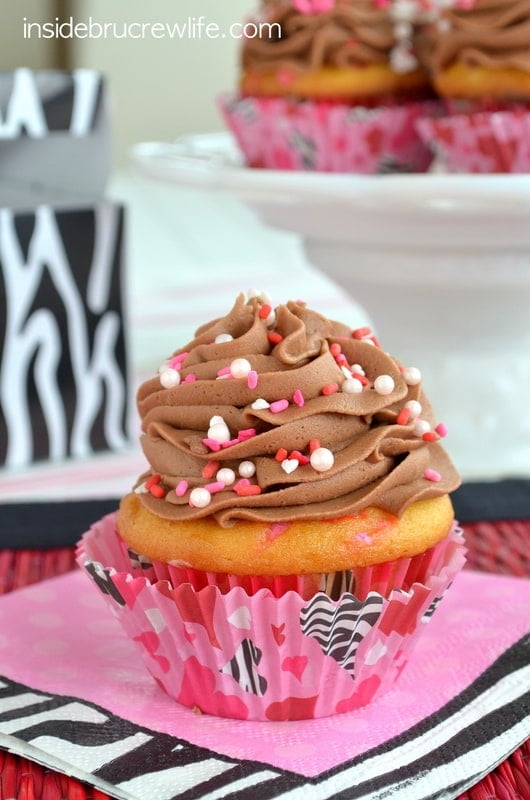 It was fate that I had these all ready to share with you.
Looking for more ways to feed your Nutella cravings...
here are a few favorites from our kitchen.