Peanut Butter Cranberry Granola Bites are a simple and healthy little snack that is so delicious. They are the perfect size to munch on during the day.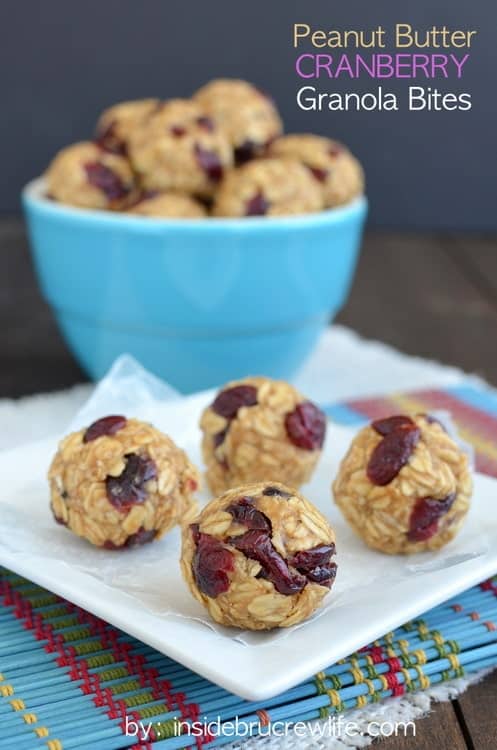 The weekend is when I tend to slack off on eating healthy. All week long we do really well with planning healthy meals, and I stay out of the goodies that I make.
But then the weekend hits and one bite after another seems to be worse than the last. Sweets, carbs, more sweets. You name it, and I am probably eating it.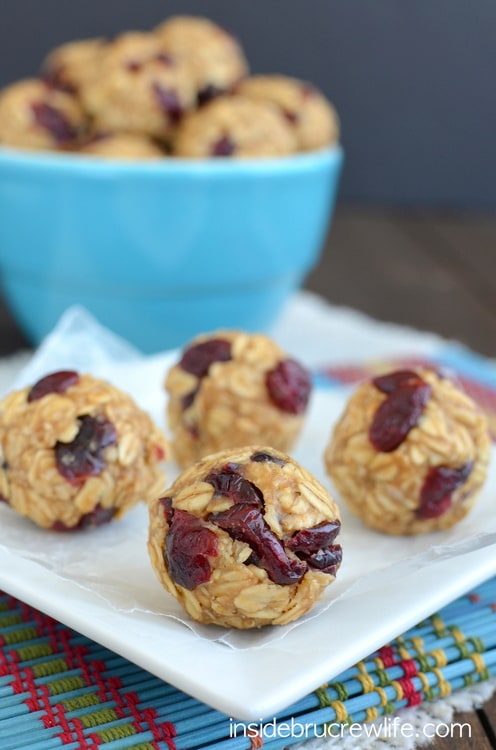 One thing that I have been eating after workouts during the week has been a scoop of peanut butter with some dried cranberries on top. That flavor was perfect for putting into these little granola bites.
I have found that keeping some of these granola bites on hand when those sugar cravings kick in definitely helps. The honey and dried cranberries give these just enough sweetness for me to get past a craving. And of course, peanut butter is a great source of protein. Try using a natural or homemade peanut butter to cut down on extra sugar.
One trick to making these stay together is to press them firmly into an 8x8 pan and let them cool. Then cut them into 20 squares and squeeze each one into a round ball.
Pretend you are still working out and put some muscle into it. Of course you can just eat them as a square too. It is totally up to you. For some reason I just prefer the round shape. You do whatever works for you.
Enjoy a few no bake granola bites today...I know I will be!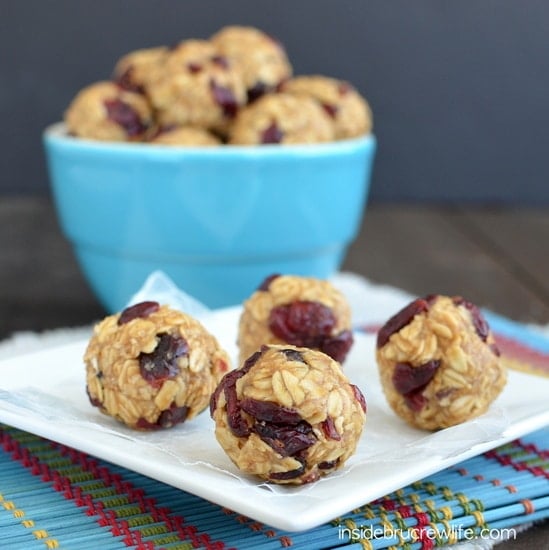 More oatmeal treats you may like:
Stay up to date on all the BruCrew baking here:
FACEBOOK | PINTEREST | TWITTER | INSTAGRAM | BLOGLOVIN