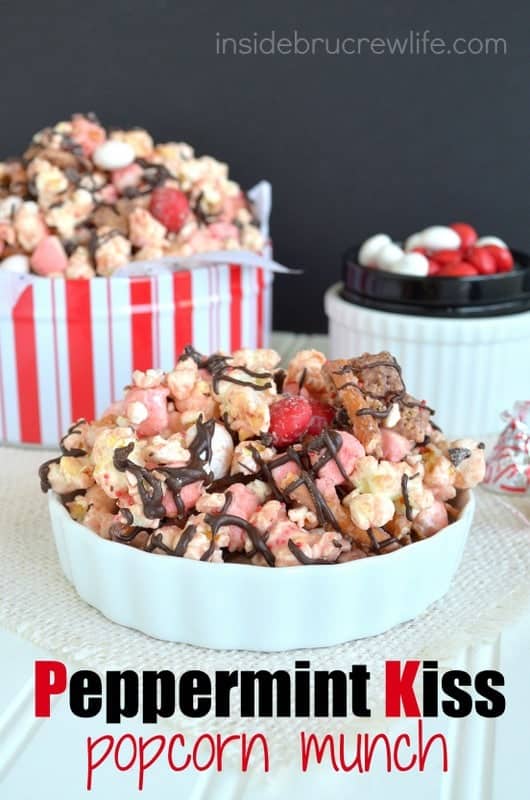 Today I am joining a wonderful group of blog friends in Cookies & Crafts for Sandy Hook. (I know I'm stretching it slightly by calling this an edible craft:-) This past week I was reminded again of how fragile our life on Earth is. God has given us a precious gift in our children. We love and serve them every day without thinking. My heart breaks as I think of how much hurt those parents must be feeling right now. How can me posting a tribute help them? It can't, but it can let them know we are in this together. We will continue to pray for them in the coming weeks. My prayer for the parents is that they rest in the faith that we have a great and loving God who wants us to lean on Him in times of hurt and despair. He is greater than any fear or hurt we can experience. His love covers all!
I love my kids with all my heart, but I have to admit that there are times I let myself get busy, distracted, impatient. We don't know how much time we have with those that we love. So the time we have together should be meaningful. It should be full of hugs and kisses, or love punches for the teens. Does this mean I am going to be the perfect mom and do it right every day? No, but I am definitely going to keep them the priority that they are to me.
So bring on the games and quality time.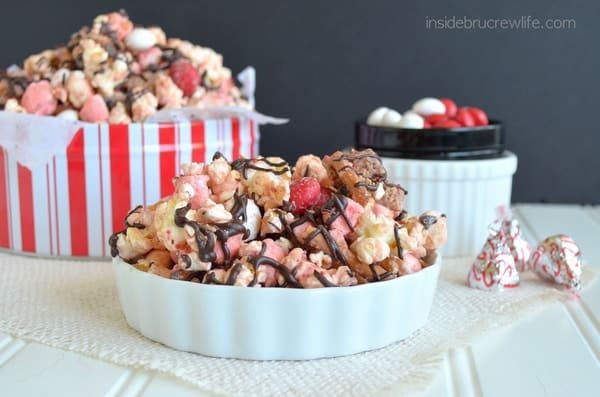 One of the things we do as a family is to have a movie/pizza night. And popcorn, we have to have popcorn during the movie. My kids love to help me in the kitchen. And a popcorn mix is the perfect thing for them to help with. They are very good candy un-wrappers...I do have to keep an eye on them because they like to sneak candy from the bowl. And then as I get out the ingredients, they pour them into the big bowl. I'm pretty sure more candy sneaking goes on when I'm not looking.
Give it a good stir with chocolate, and then we wait!
That is probably the hardest thing you will have to do with this recipe. Wait for it to set up so you can devour it. Get out the Uno cards and have a competition with your kids while you wait. It will get your mind off the goodness in your refrigerator, and you will be making more memories with your love bugs.
This Peppermint Kiss Popcorn Munch was so good! You get a sweet and salty flavor with each bite of peppermint that has you wanting to eat more...and more...and more. Every bite has something delicious stuck to the popcorn, so be prepared to find yourself sitting in front of an empty bowl very quickly. There is something about sweet and salty that causes you to lose control. Oh, maybe that's just me 😉
Popcorn, Uno, and snuggles during a movie...the best way to spend the weekend with my kiddos!!! Give it a try...it's sure to bring on the smiles 🙂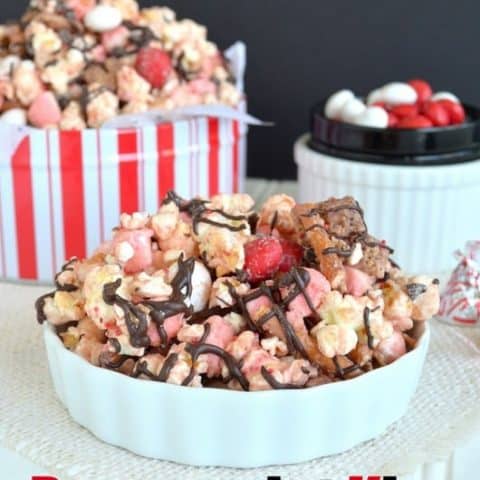 Peppermint Kiss Popcorn Munch
Yield:
12 cups popcorn munch
Popcorn coated in melted candy cane kisses and tossed with pretzels, marshmallows, and cereal.
Ingredients
8 cups popped popcorn
2 cups chocolate Chex cereal
1 cup pretzels
2 cups peppermint marshmallows
½ cups miniature chocolate chips
1 cup white chocolate peppermint M&M's
1 bag Candy Cane Kisses
¼ cup chocolate chips
½ teaspoon shortening
Instructions
In a bowl combine the popcorn, cereal, pretzels, and marshmallows. Set aside.
Unwrap the kisses and place in a small saucepan. Heat over low heat until melted and smooth.
Pour over the ingredients in the bowl. Toss until it is all covered.
Sprinkle with M&M's.
Spread the popcorn on a wax paper lined tray. Sprinkle with the mini chocolate chips. Refrigerate 5 minutes or until set. Break into chunks.
Place the chocolate chips and shortening in a small microwave safe bowl. Heat for 30 seconds and stir. Repeat until melted and smooth.
Drizzle over the popcorn chunks. Let set. Store in a sealed bag or container for up to 7 days.
Shared on: Super Sweet, Weekend Wrap Up, Strut Your Stuff, Sundae Scoop, Sugar & Slice, Chic & Crafty,