This easy Chocolate Mint Sugar Cookie Bars recipe can be made and frosted in one pan. They are soft and delicious and covered in a sweet vanilla mint frosting and mint chocolate chips. Yeah, that thick layer of frosting on these sugar cookie bars is the best!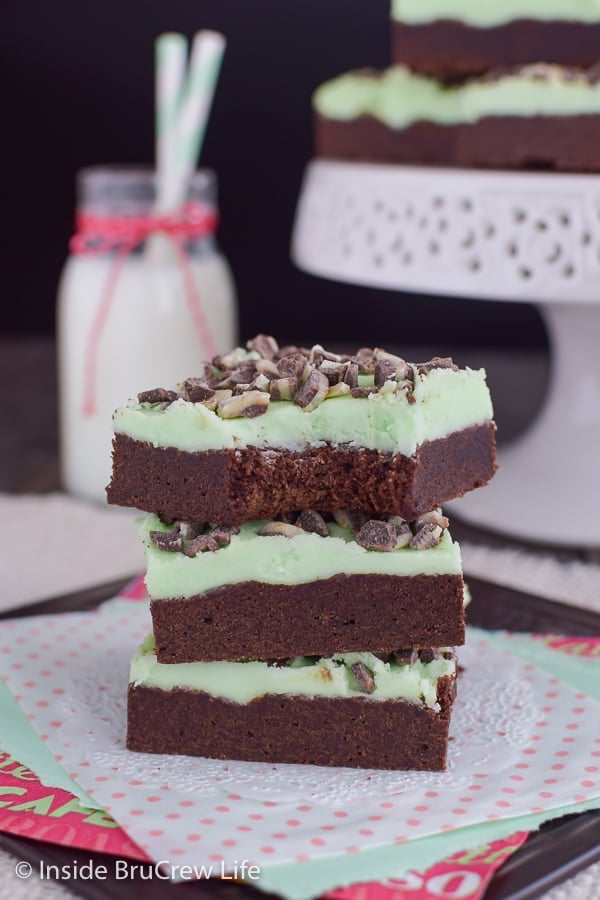 I used to make all kinds of sugar cookies in cute shapes with fun colors. But all that rolling, cutting, coloring, and frosting takes so much time and energy.
And then there are the sprinkles! Don't get me wrong because I love the sprinkle part of a cookie. But after spending all that time in the kitchen, sprinkles tend to go flying in all directions because you just want to be done. Maybe that's just me though.
Then one day I discovered how easy sugar cookie bars were to make, and I haven't looked at another cookie cutter since then.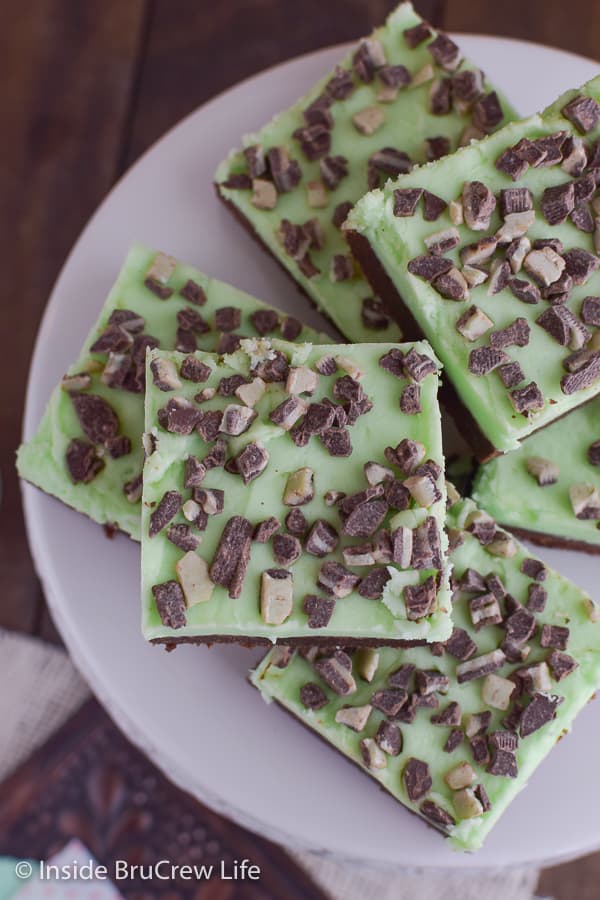 I'm sure there will come a day when I may need to pull out my box of cute cookie cutters, but until then our sugar cookies are staying square.
Sugar Cookie Bars
These sugar cookie bars are just like the ones you roll out and into cut shapes. The difference is that this recipe will save you time. Just press and bake. It's that easy.
Over the years I have made quite a few different varieties of frosted cookie bars.
Chocolate sugar cookies are one of my favorites, so I decided to make them into bar cookies and top them with mint frosting.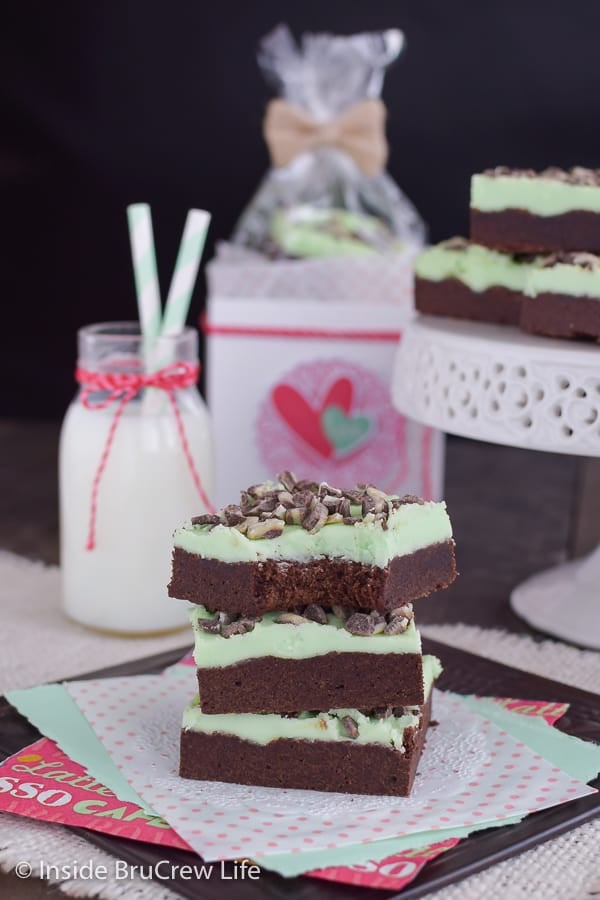 I also found a bag of Andes Mint chips hiding in the back of my baking cupboard! Woo hoo! Gotta love a find like that!
Forget the sprinkles on these chocolate cookie bars. The mint chips add the perfect touch. Does anyone else eat those chips by the handfuls?
I try to resist them but, well, you know. A few handfuls may have disappeared before I dumped the rest on top of the mint buttercream.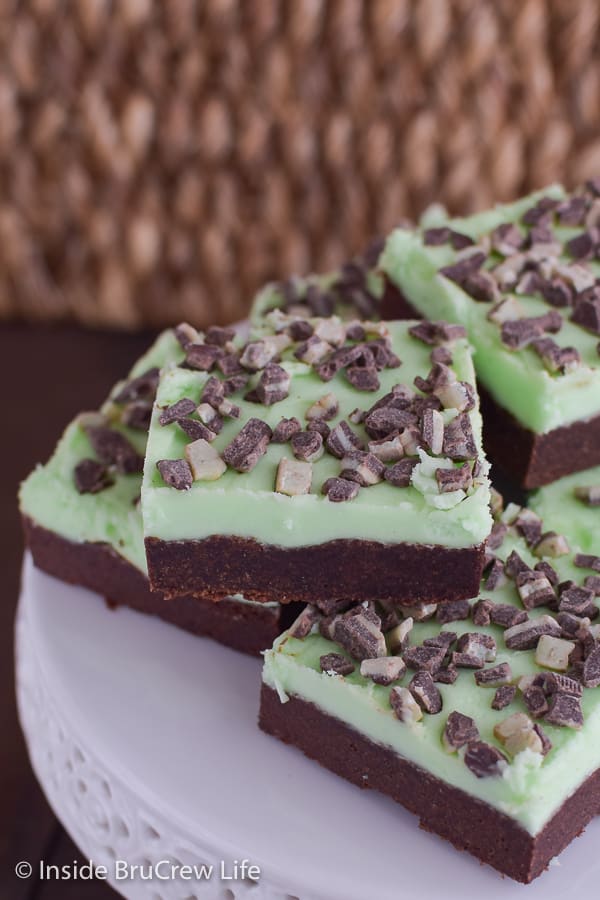 How to make Chocolate Mint Sugar Cookie Bars:
Beat together the butter and sugars until nice and creamy. (full recipe is at the bottom of post)
Add the egg and vanilla and beat again.
Stir together the dry ingredients and slowly mix it into the butter mixture. Make sure to mix it long enough to create a soft dough.
Press the dough evenly into the bottom of a greased pan and bake.
If you are against frosting and extra crunchy things like sprinkles or chocolate chips, go ahead and sprinkle some powered sugar on top and dig in.
But I'm a fan of a thick layer of frosting and all the sprinkles.
Vanilla Mint Buttercream on Chocolate Cookie Bars:
Beat the butter, extracts, and whipping cream until creamy.
Slowly add the powdered sugar and salt and beat until fluffy.
Add a little bit of green gel coloring to the frosting and stir.
Spread the mint buttercream on top of the cooled cookie bars.
Add sprinkles or mint chips to to top and cut into squares.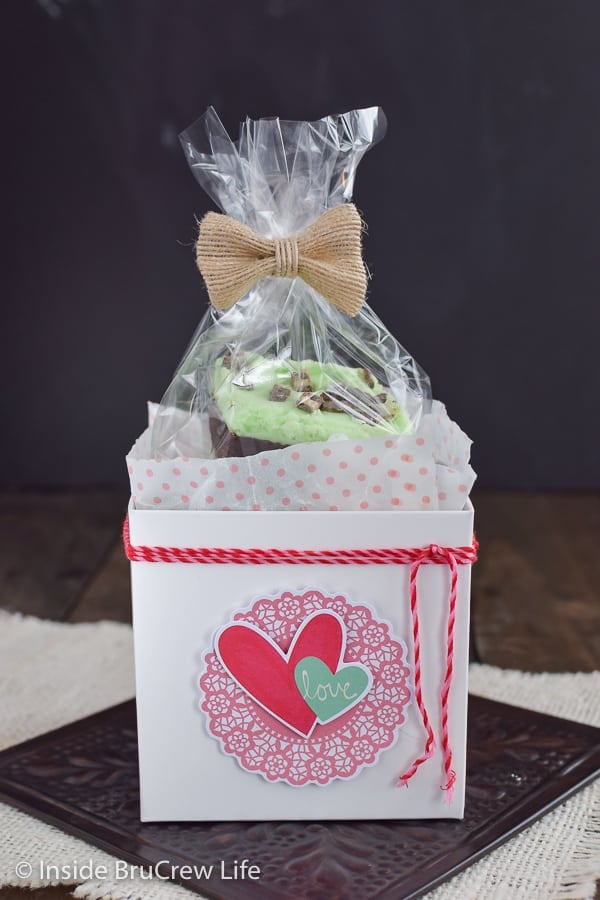 I love picking up stickers and twine from the dollar spot at Target. They are the perfect little accents to keep on hand for decorating the little white boxes I found in one of my closets.
Yes, I'm a hoarder. We won't talk about what else I may have found in my boxes while I was digging.
A plastic bag tied up with twine and a little rustic bow is all the sugar cookie bars need to stay fresh in the cute box. This is the perfect little treat to gift to a special friend!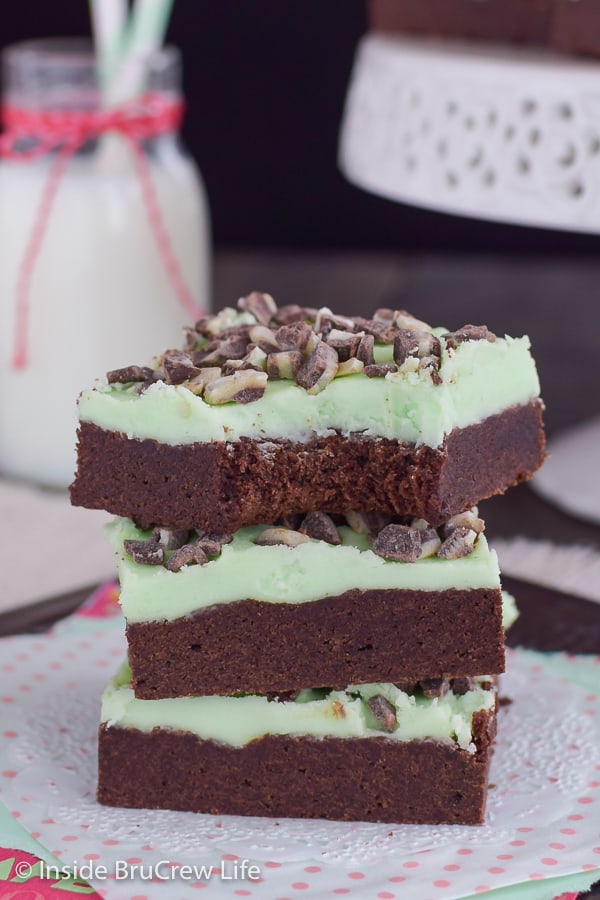 More chocolate and mint recipes you may like:
Andes Mint Cheesecake Brownie Pie
Other easy sugar cookie bars recipes: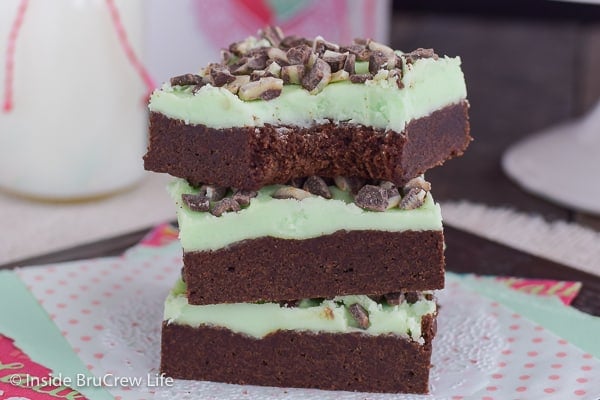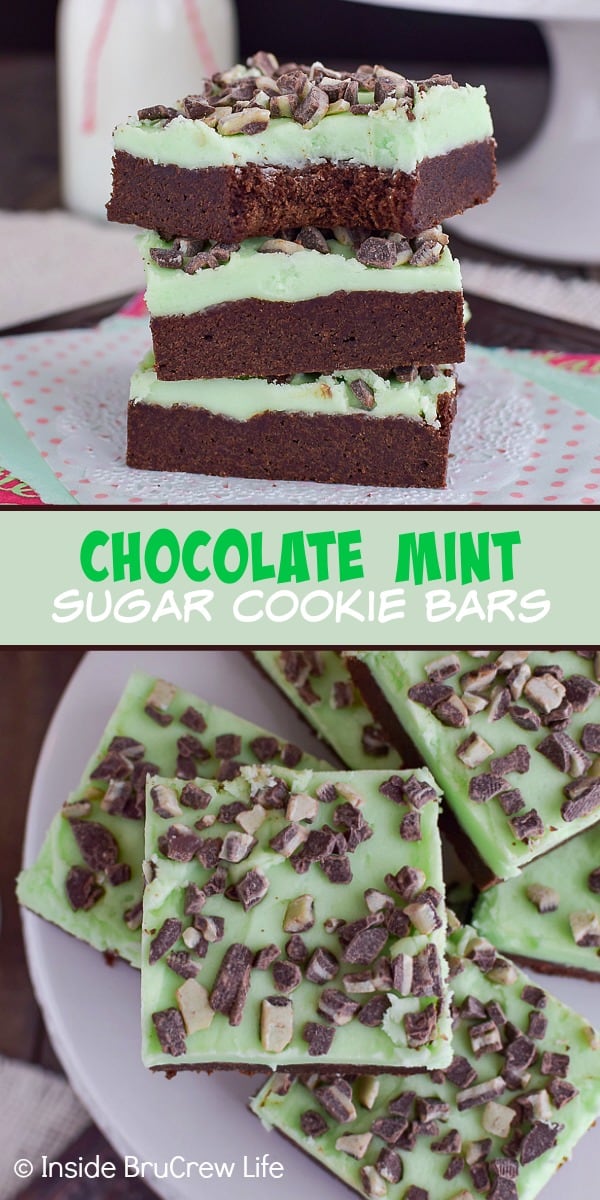 *The post for Chocolate Mint Sugar Cookie Bars was first published on January 19, 2015. The post and the photos were updated and republished on March 2, 2020.