A batch of this Banana Crunch Popcorn is a fun gift to make and give away at the holidays.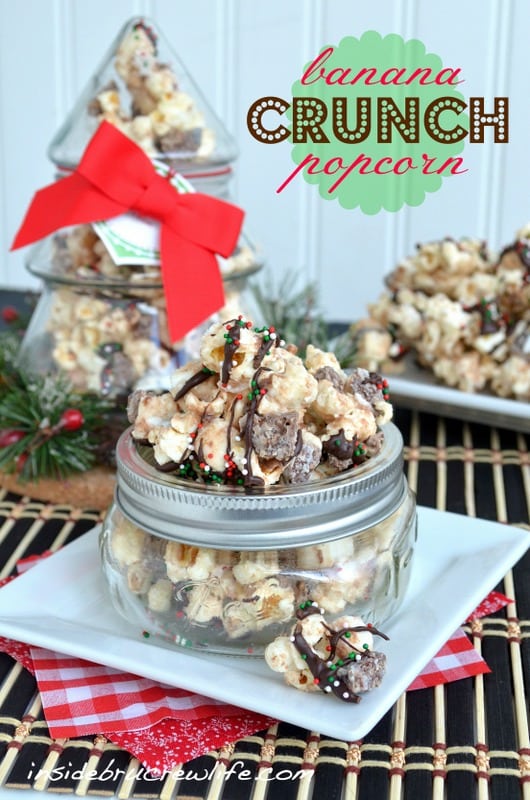 Can anyone else believe that Thanksgiving is over and the holidays are almost here? Christmas is the time of year when we love to make fun holiday food and give it away to our friends and family.
Last year I started making different flavored chocolate covered popcorns and putting it in a cute tin to give away. This week I headed to the store to buy some holiday candy to put in a new popcorn. Have you seen the Nestle holiday candy? They have the cutest chocolate bells that are great to eat or to bake with.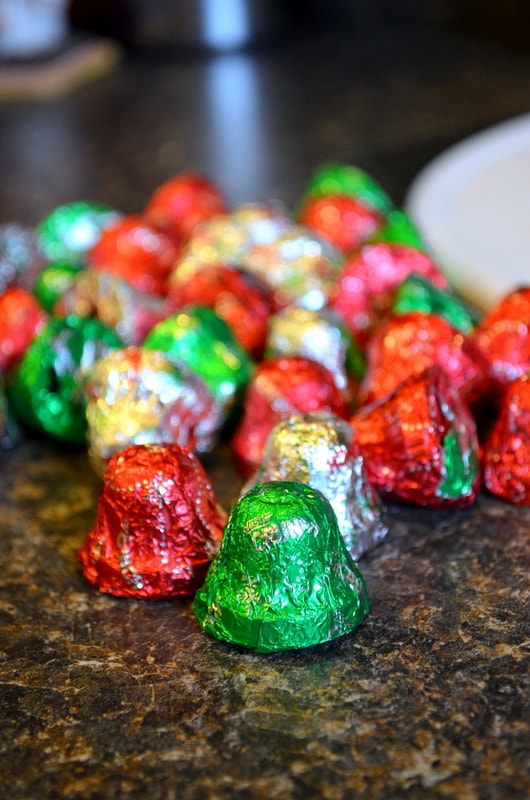 I decided that the Nestle Crunch Jingles would work perfectly. I have been wanting to create a new popcorn recipe for this year's homemade gifts.
The kids helped me unwrap the whole bag, and then I chopped them into several pieces. Yes, we did sneak a few bites because we love that milk chocolate crunch!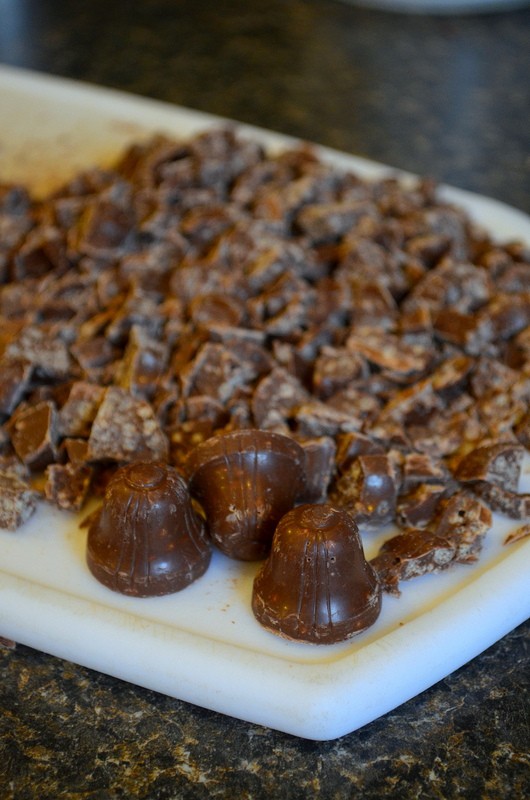 For a fun new twist on chocolate covered popcorn, I decided to add some instant banana pudding mix to the melted white chocolate. I only used ¼ cup of the pudding mix, so that it didn't overwhelm the chocolate flavor.
I couldn't stop sneaking pieces of this yummy popcorn as it was setting up in the refrigerator. It's a good thing we bagged this up right away because I'm pretty sure it would have been gone in less than an hour.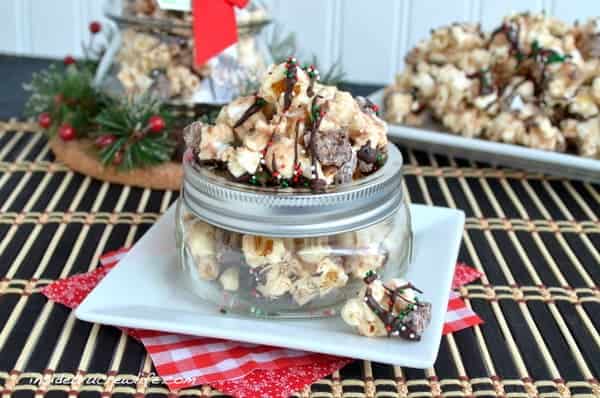 I also decided to try out the recipe from Nestle's Seasonal Recipes for Peanut Butter Sleigh Ride Bars while the popcorn was setting up.
Peanut butter and candy in a cookie bar is a winner in our house every time.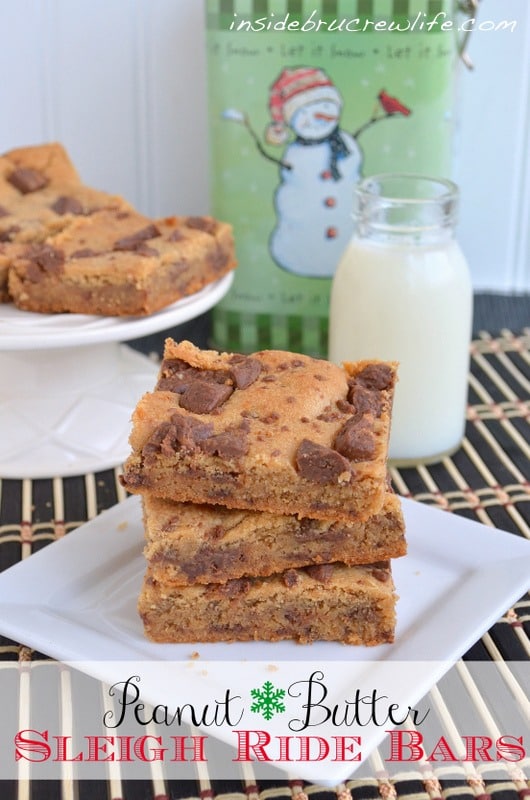 I bought some cute glass tree jars from Walmart to put the popcorn in for some of our friends. The jars come in two different sizes, but for the popcorn I bought the smaller one.
I think next time, I am buying the larger jars because that means I will have less popcorn left. And that means less for me to munch on!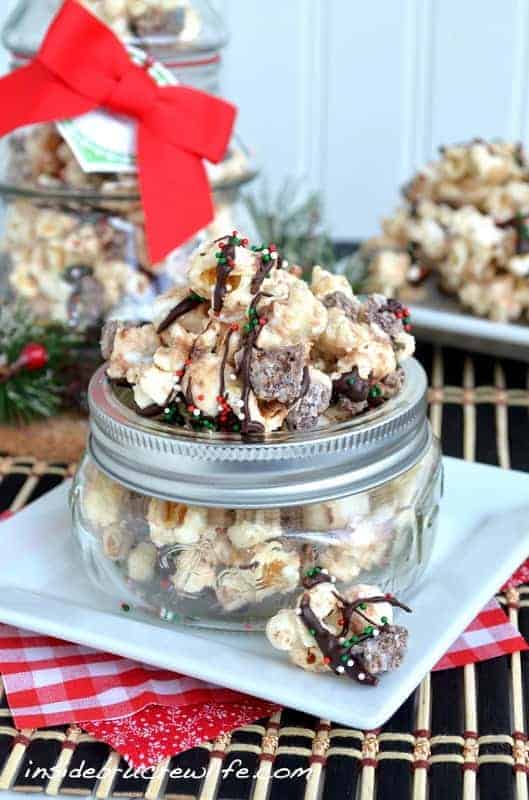 What do you like to bake and give away at the holidays?
I am a member of the Collective Bias® Social Fabric® Community. This content has been compensated as part of a social shopper insights study for Collective Bias™ and Nestle #CBias #SocialFabric All opinions are my own.