This White Chocolate Peppermint Pattie Popcorn is a sweet snack to munch on any time. A no bake snack mix recipe is great for movie nights, game days, or just because you are craving candy and popcorn!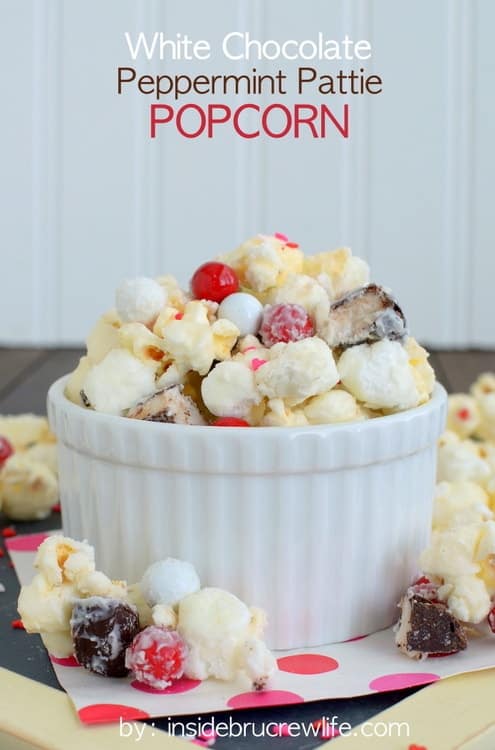 This past few weeks we have been cleaning out our closets and rooms one by one. It is amazing the amount of junk we have accumulated in just a few short years. I thought we had gotten rid of so much when we moved here 4 years ago.
4 years later and the junk is back. Obviously getting rid of clothes is a big one. People grow and styles change...or maybe it's just my style that changes.
Good think I like to shop at Goodwill because it seems like every 6 months or so I look at things I bought and wonder what the heck I was thinking! 3 big bags and a tote later, and I still think there is plenty more that we could get rid of.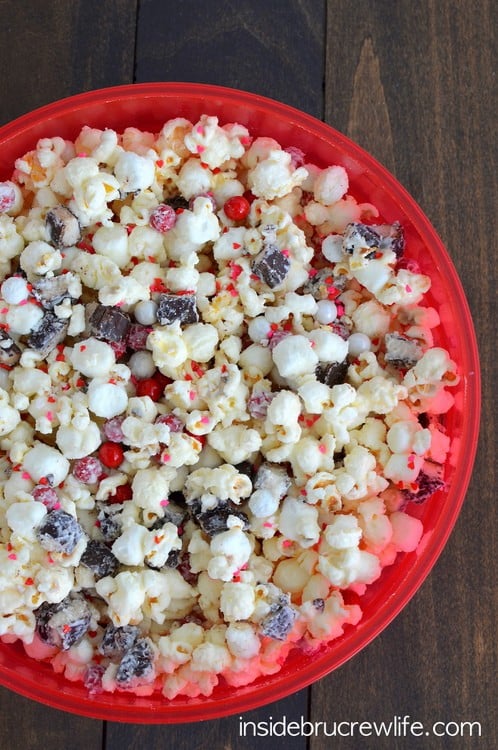 Our office is one room that I just can't get myself to clean out. Oh, I don't mean the dusting and vacuuming part of cleaning up...although I do not dust that room nearly as much as the other rooms!
The office is where I do my blog work, so I have stacks of magazine, recipes, and post its all over my desk. Oh, and half the stack of Christmas cards that didn't get mailed. #majorfail
I also have all my scrapbook and card making supplies in this room. Shelves and shelves of paper, stamps, die cuts, and punches. My husband tried to get me to donate that stuff when we were cleaning that room up.
Just because I haven't scrapbooked in over 2 years does not mean I am ready to part with my crafty side. I still say one day I will get back to it, so why get rid of all my supplies.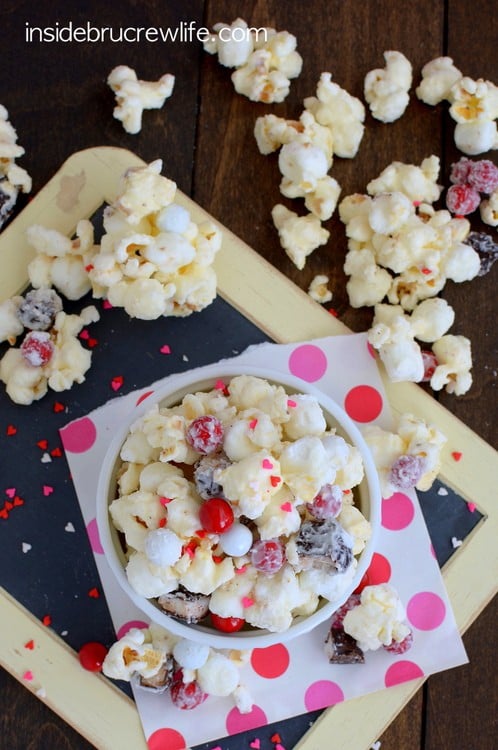 Every once in a while I bring out my crafty side. I really should do this more often because it is so much fun to create paper fun!
Today I made a few little popcorn boxes using a popcorn die cut that I have had forever. I forgot how much fun I always have when I get my paper and scissors out.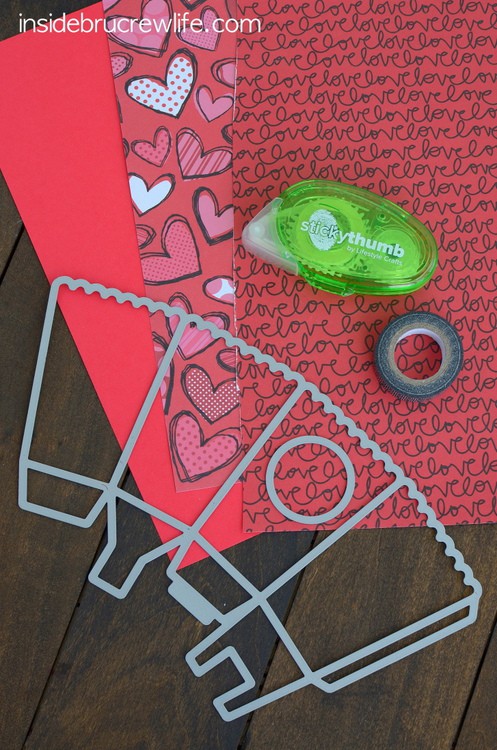 I used some Valentine's paper and washi tape that I have been hoarding for who knows how long to decorate the front of the boxes.
See it comes in handy having it in my office. Now if I could just convince my husband of that!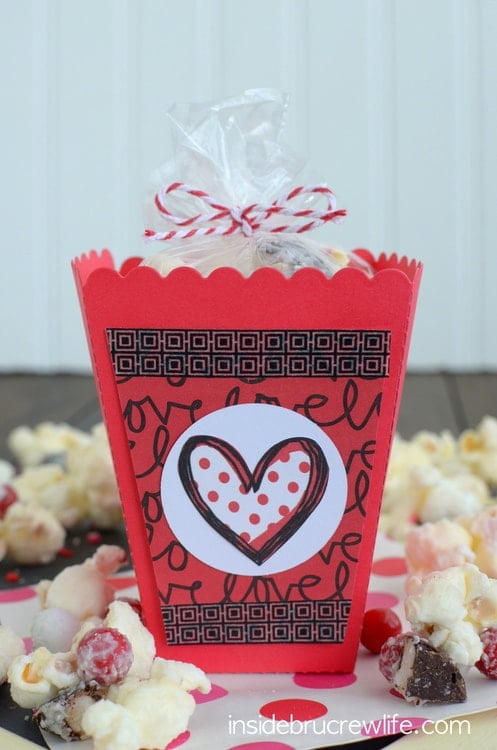 Now to fill the containers with a delicious chocolate covered popcorn.
Peppermint patties and Sixlet candies are such a fun way to add some pops of color against the white from the popcorn, chocolate, and marshmallows. A few heart sprinkles really adds a fun and cute touch! The great thing about this popcorn is that you could totally change the colors of the Sixlets and the sprinkles for any party or theme year round.
I just couldn't keep my hands out of this white chocolate covered popcorn this week. Guess that means a slight set back in the eating department, but it was so worth it!
CLICK HERE TO PIN THIS RECIPE FOR LATER!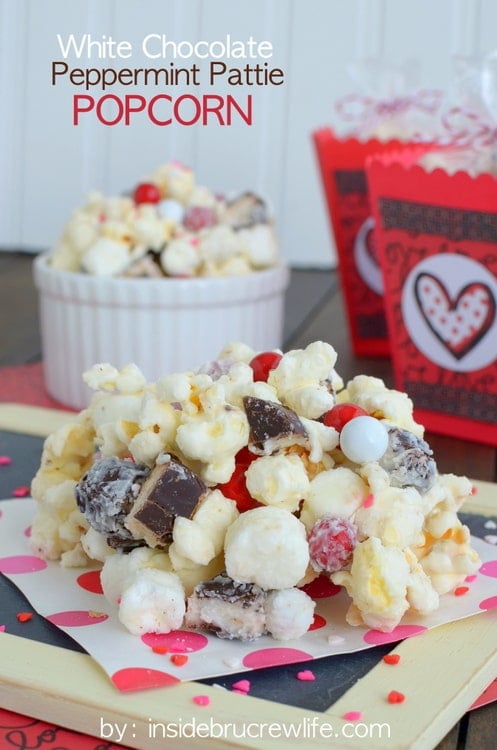 Stay up to date on all the BruCrew baking here:
FACEBOOK | PINTEREST TWITTER | INSTAGRAM | BLOGLOVIN

More fun popcorn flavors that are great for any movie night: