Pepperoni Alfredo Pizza Dip: Layers of cheese, Alfredo sauce, and mini pepperonis makes a fun and delicious dip for game day, for parties, or as an after school snack.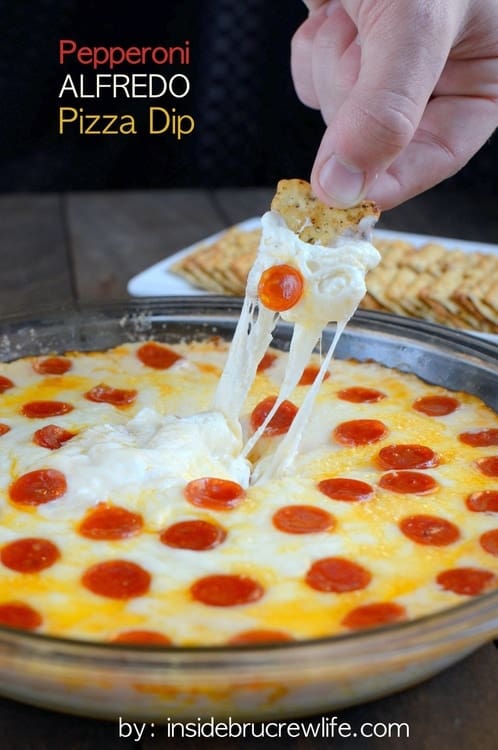 Are you completely candied out right now?
I figured after a night dedicated to all candy, you could use a cheesy dish of goodness. Was I right?
Last night our younger two decided that they still wanted to go trick or treating in the cold. We let them and a few friends go up and down our street by themselves. They are still young enough that I didn't want them going any further by themselves.
Although with the rain and cold, they were perfectly content to let us drive them from house light to house light after they realized just how chilly it was to walk around at night.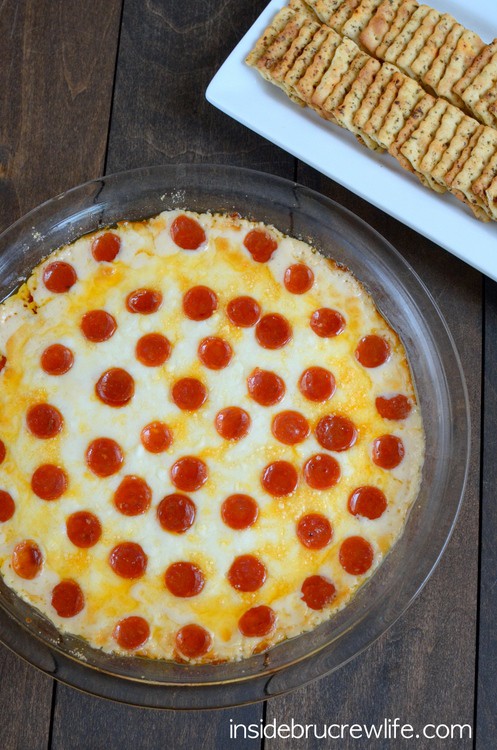 Yesterday my husband was out picking up a few things for our Friday night pizza night. He called and wanted to know what kind of candy to get for passing out. He really wanted to get the Tootsie Roll mix, but I convinced him to go with the good chocolates.
Not that I am against Tootsie Rolls, but I knew if we had leftovers I could use them somehow in my baking. Have you seen these Chocolate Reese's Cookies or this Twix Fudge? Candy bars are definitely much easier to bake with.
With the rain and cold, there were not many kids out trick or treating. So guess who ended up with a huge bowl of candy? Hello, cookies and M&M Blonde Brownies!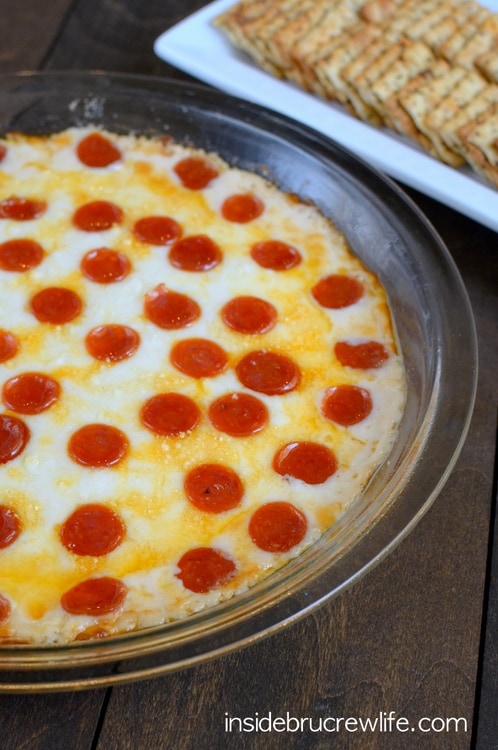 I'm sure you are tired of even hearing about candy by now.
So, how about a pizza dip full of cheese and pepperoni? Oh, and don't forget the Alfredo sauce. This is one amazing dip!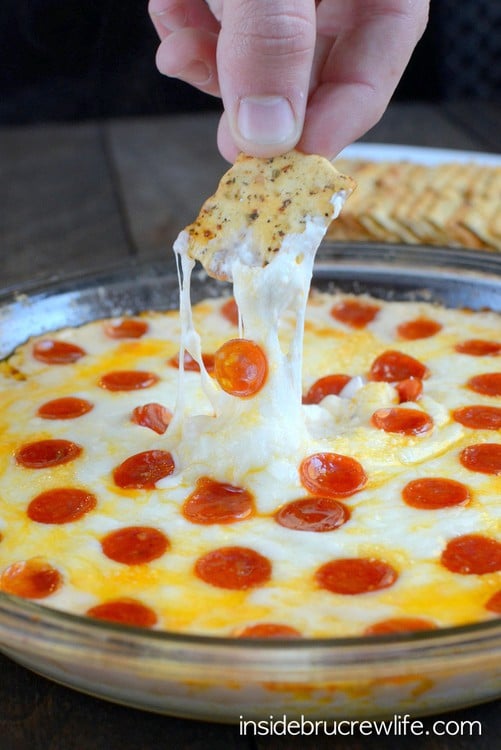 Making Pepperoni Alfredo Pizza Dip
Start by spreading the cream cheese in a plate. Then top it with Alfredo, cheese, and mini pepperonis.
Then let it get all melty in the oven for about 20 minutes. (Go ahead and raid the kids Halloween buckets while you wait.)
Now get ready to attack the plate with some crackers or chips.
Gotta love an easy cheesy dip that happen in minutes!!!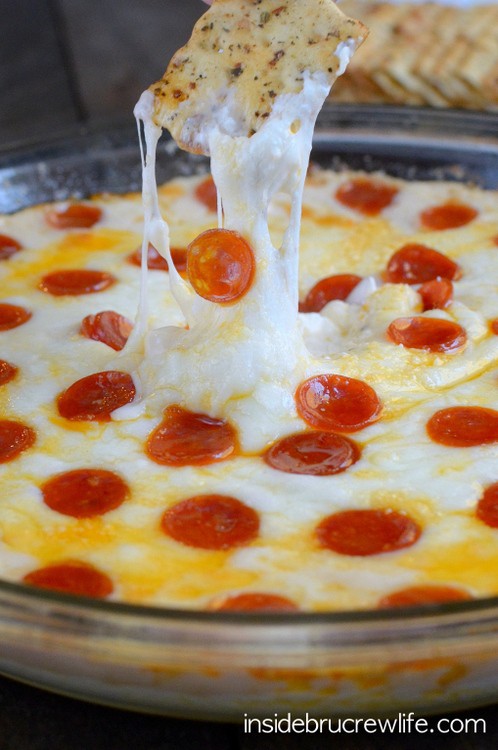 More pizza appetizers