This Southwest Ranch Chicken Bacon Club Pizza is an easy way to jazz up pizza night this weekend. Adding fresh lettuce and tomatoes gives this pizza recipe a fun sandwich flavor.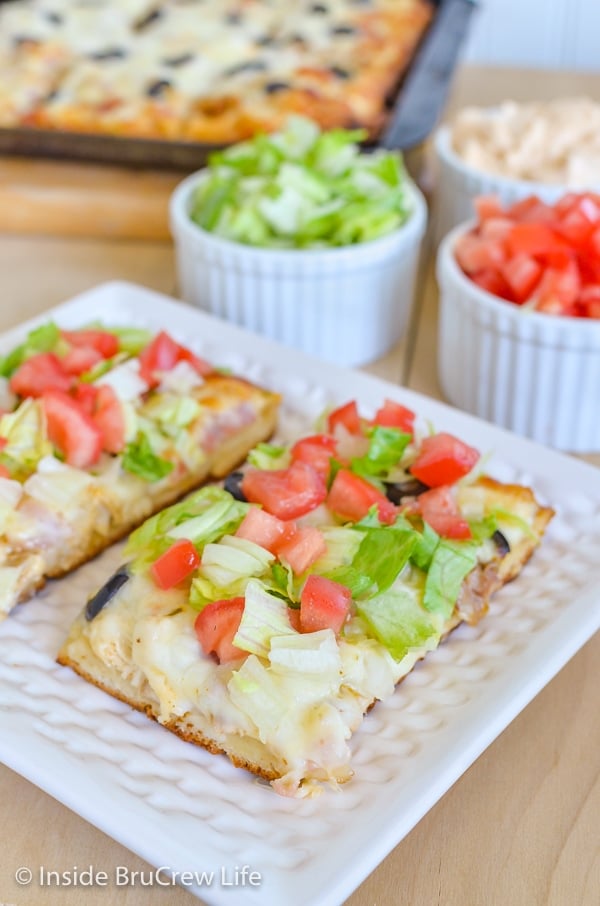 Every day around 2 p.m. I start to think about dinner. You caught what I said there, right? I "think" about dinner.
In our home, my husband makes most of our meals. He really enjoys cooking, and I am content to do all the baking. But there are those days that I wonder what I could do for dinner to help out.
I think and think and most of the time just come up with one of our usual meals. My go to meal is usually grilled chicken and BLT Zucchini Salad.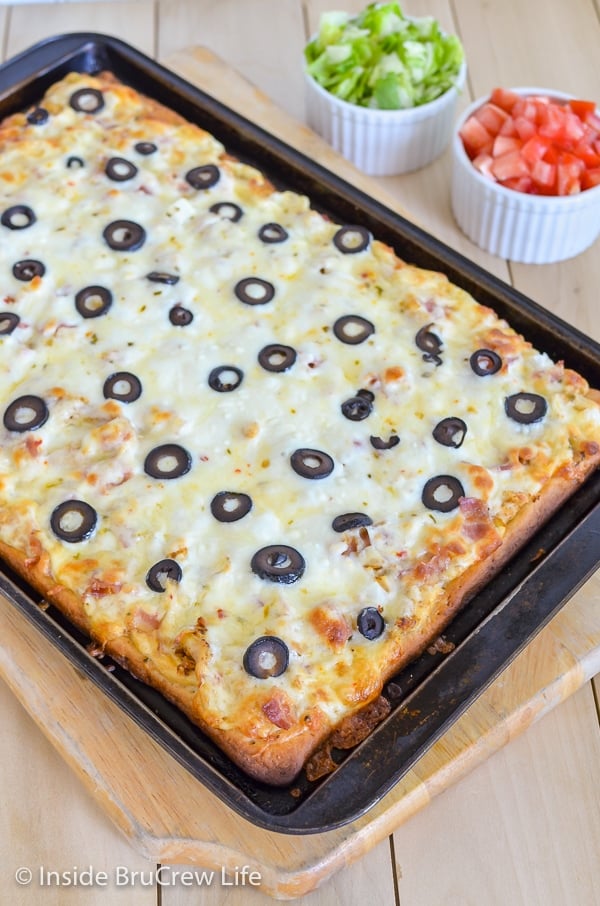 Most of the time when we have pizza we either buy it from a restaurant, or we make Homemade Pizza Dough and do our own creations.
This week I totally cheated and used a store bought pizza crust that I picked up. I was planning on making these Buffalo Chicken Pizza Rolls, but then I saw the tomatoes and lettuce in the fridge and decided to go another way.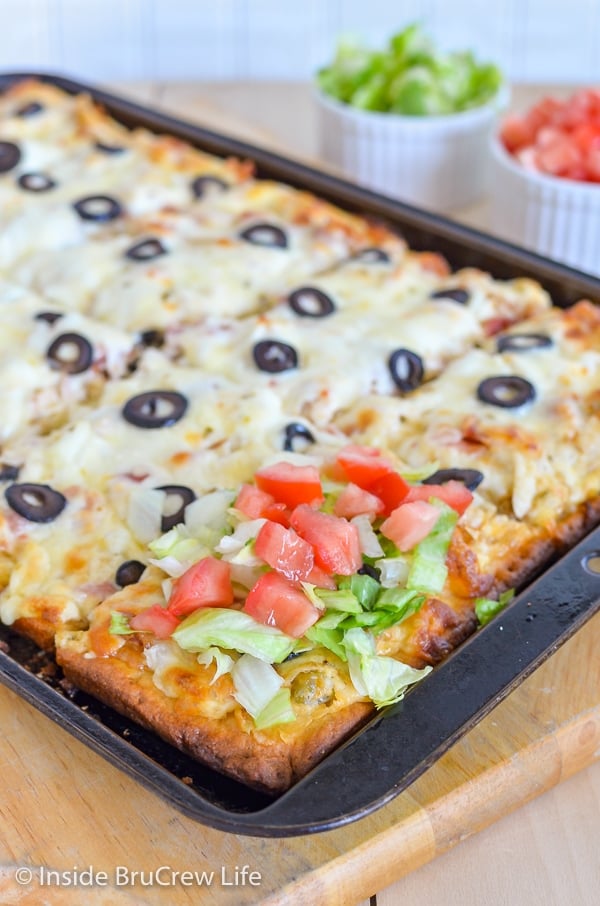 Pizza is one meal that we make almost every single week, so this week I decided to get creative and make a chicken bacon club pizza with a few shortcuts. The best part about this easy pizza recipe is that I was able to prep all the ingredients ahead of time.
I like to mix together the chicken and spices and chop the onions, lettuce, and tomatoes ahead of time; just keep them in ziplock baggies or containers in the fridge until you need them.
This made it so much easier to get the chicken pizza into the oven when our hungry kids got home from school.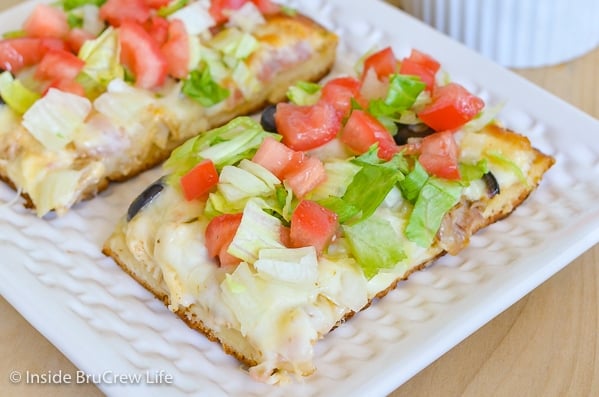 You can use any type of leftover chicken that you may have. We usually buy a rotisserie chicken from Sam's Club and keep that on hand for easy meals. Canned chicken is another easy option to get this pizza on your table faster.
How to make a Southwest Ranch Chicken Bacon Club Pizza:
Pre-bake the pizza crust for 8 minutes.
While the crust is baking, stir together the seasonings and shredded chicken.
Spread ranch dip over the partially baked crust.
Add the chicken, bacon, and onions to the top of the pizza.
Cover with cheese and olives and bake again.
PRO TIP: Right before serving, add lettuce and tomatoes to the top of the chicken bacon ranch pizza.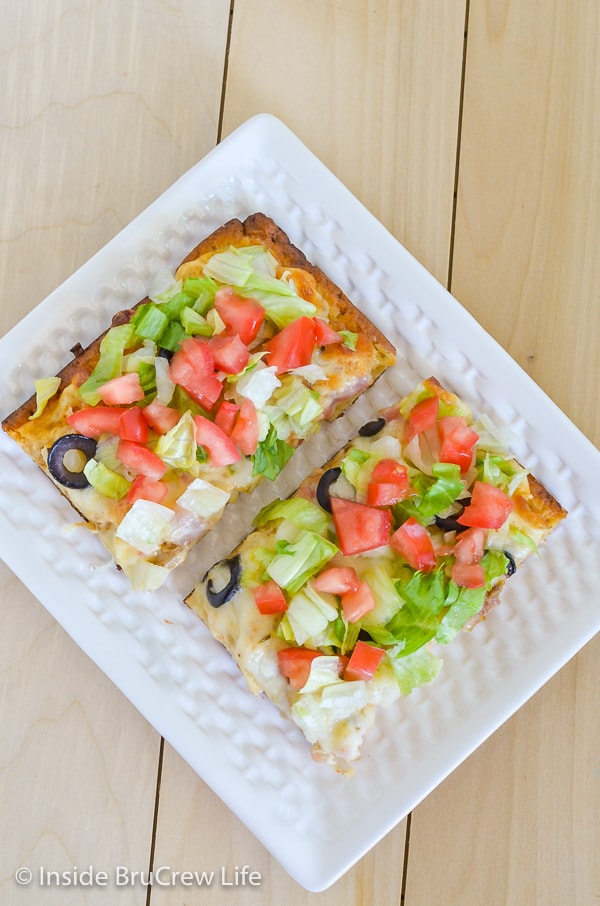 Other pizza recipes you may like: