This Pumpkin Chip French Toast Bake is a great time saver for breakfast. Make it the night before and reheat each slice in the microwave the next day.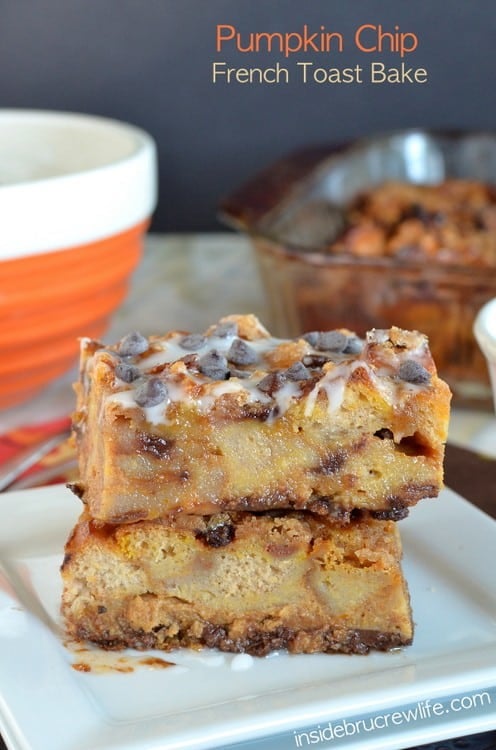 With the busy season quickly descending upon us, it is easy to not take time for breakfast. Not that I would know about that per say...wink, wink. Sometimes I just get so busy and distracted that before I know it, it is lunch time. I know, I know. Breakfast is the most important meal, and definitely helps keep you going on busy days. I tell my kids this all the time, so why don't I listen to myself.
This easy french toast bake is one that you can make up the night before and have in your refrigerator for the next morning. There is no excuse to not warm up a square of this...it only takes 30 seconds. Or if you are the morning person type, get up early and serve it fresh from the oven.
My family doesn't know what a morning person looks like, so we go the microwave route. 😉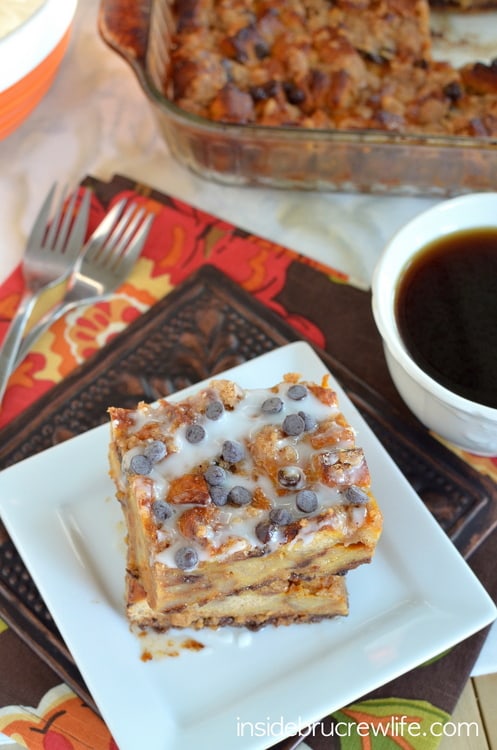 Most of the ingredients for this breakfast should be in your kitchen right now. If you don't have bagels, use bread. It is an easy substitution to do. My kids always convince me that they are going to eat bagels for breakfast, and then they sit there all lonely like. So, I have to throw them into the freezer before they go bad. When I know I am going to make a french toast casserole, I pull the frozen bagels out the day before.
I like to toast my bagels pieces before adding them to the egg mixture. The toasted pieces seem to soak up more of the egg and pumpkin.
This french toast has a sugar cinnamon coating that gets baked on top, mini chocolate chips inside and chips sprinkled on top of the glaze. This is not a breakfast for the faint of heart. Yes, it is sweet, but oh my, so good! Plus, don't you usually douse your french toast in maple syrup? Ok, then the chocolate chips and glaze doesn't seem so bad now, does it? 🙂 If you are one to count calories, leave out the chocolate chips and don't add the glaze...but I'm telling you, it's good with all that on top.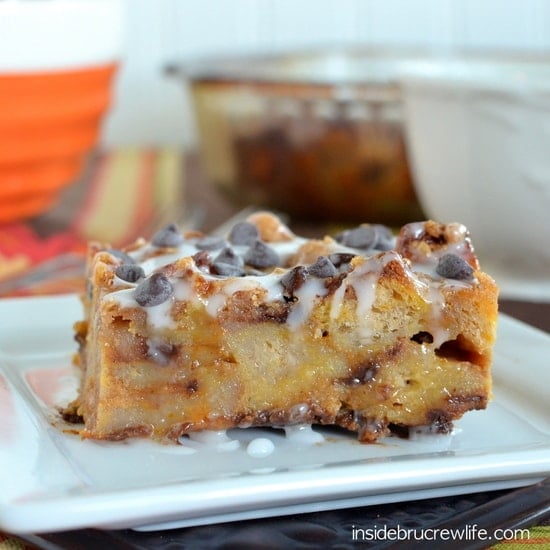 The best thing about this bake is that breakfast is ready all week long without you having to do a thing. Well, ok, you have to make it the first day, but then no work. That is until someone eats the last square, and then you will have to make another one. But that is easy to do.
Like I said, make it the night before and you will be back to easy breezy mornings.
Now all I need is a fresh cup of coffee and another square of this french toast, and I will be ready to face the day.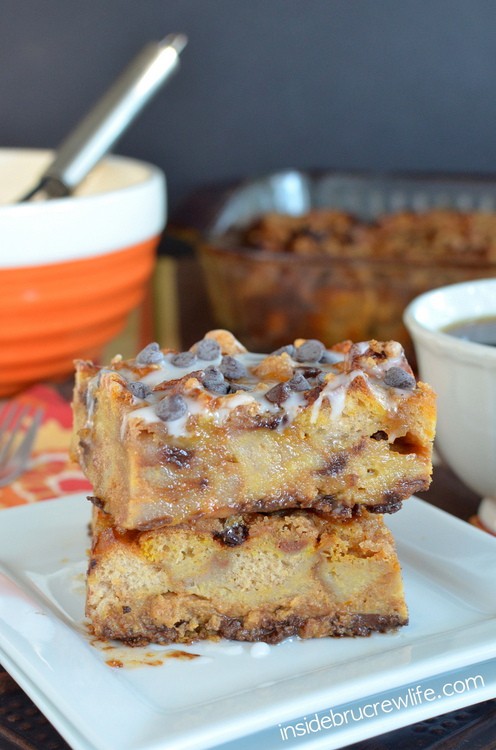 Stay up to date on all the BruCrew baking here:
FACEBOOK | PINTEREST | GOOGLE+ | TWITTER | INSTAGRAM | BLOGLOVIN
Other delicious pumpkin breakfast ideas to start your morning with: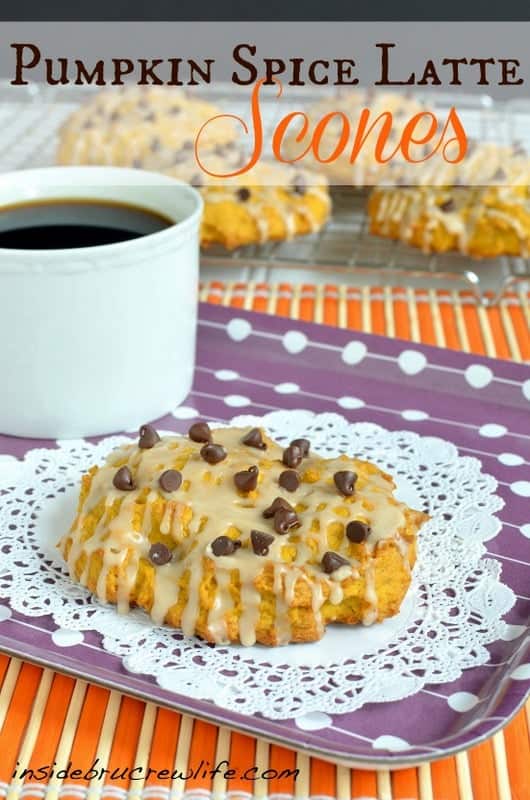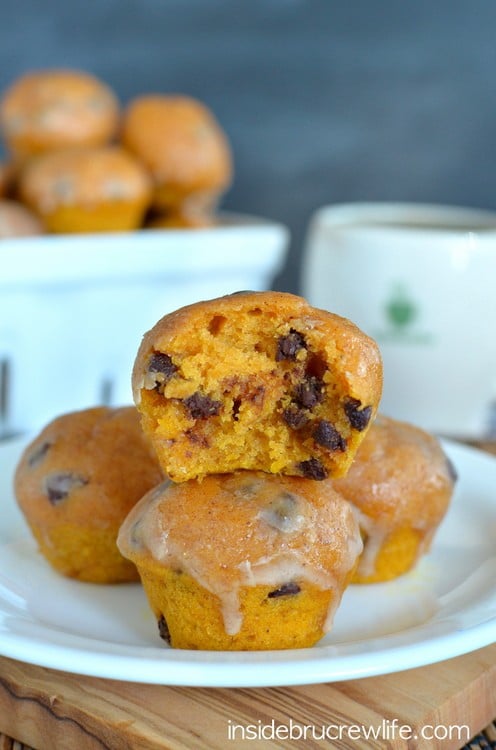 Glazed Chocolate Chip Pumpkin Muffins