These easy no yeast Pumpkin Pecan Cinnamon Rolls can be made and on the table in under an hour. Perfect for enjoying with coffee today!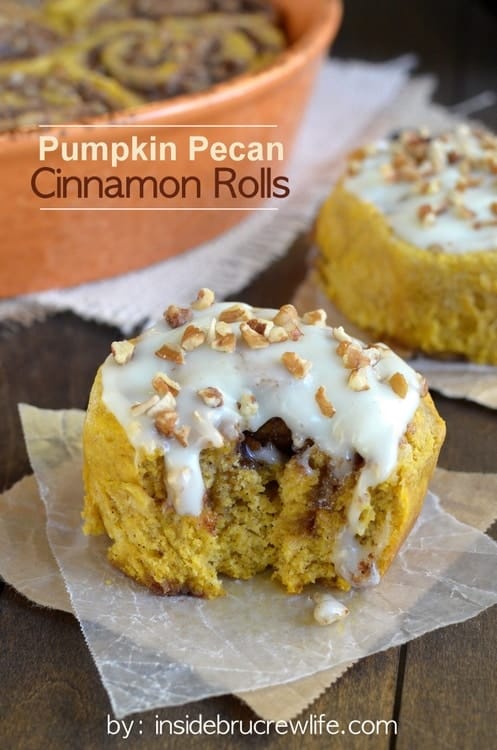 Cinnamon rolls made with no yeast are my favorite way to do rolls. I could do a yeast version, but so far I just haven't felt the need to.
I love how easy it is to make these rolls. Roughly about 25 minutes of dough making and rolling and then 16 minutes in the oven and these rolls can come to life in your kitchen. Seriously its that easy!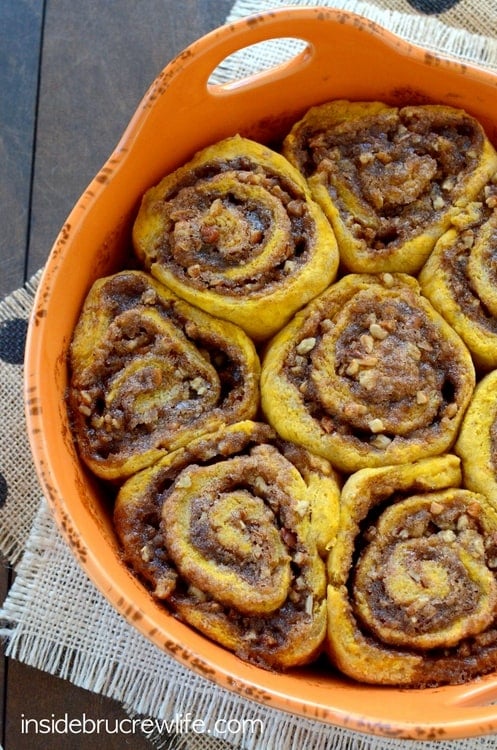 With fall being here and pumpkin everything going on in my life, I knew that I wanted to make a pumpkin version of this roll.
After all the Banana Nut Cinnamon Rolls were an amazing new version, why not add pumpkin?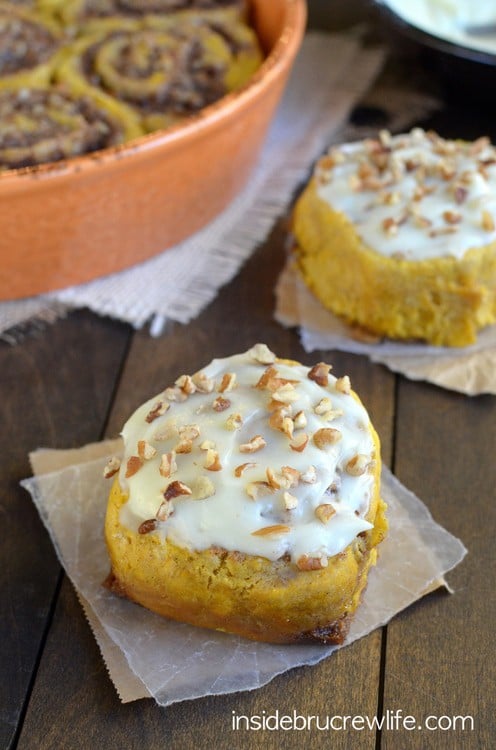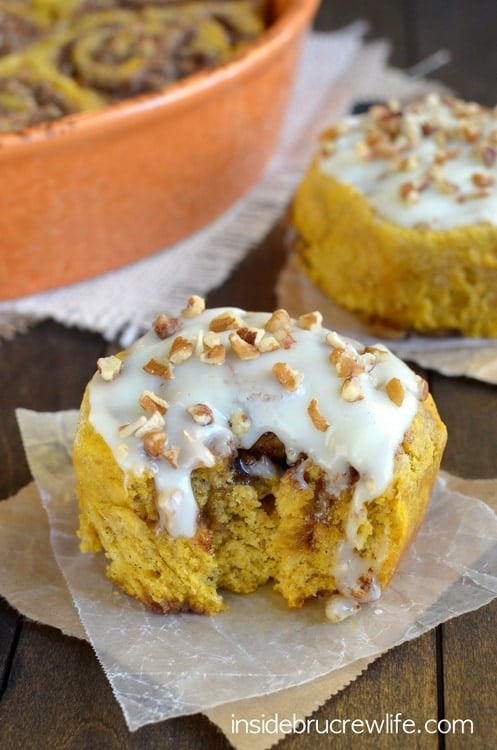 The pumpkin in the dough adds just enough pumpkin flavor and color for you to know something is different. Cinnamon in the dough and filling adds a spicy goodness and warmth.
Make sure you keep a thin layer of flour on your counter while kneading and pressing out the dough. It is slightly stickier from the pumpkin. If it does stick when you are rolling it back up, just use the edge of a butter knife to gently loosen the dough from the counter.
Spread the filling over some butter on the dough. It will look like a lot, but that's what creates the amazing center to these rolls.
These rolls bake for a short time at a high temperature. You will have just enough time to clean up the flour mess you made. As they cool, stir together the frosting.
We like to eat these rolls while they are still warm. The ooey, gooey center with the frosting melting over the top is the perfect way to start out the day. Don't you agree??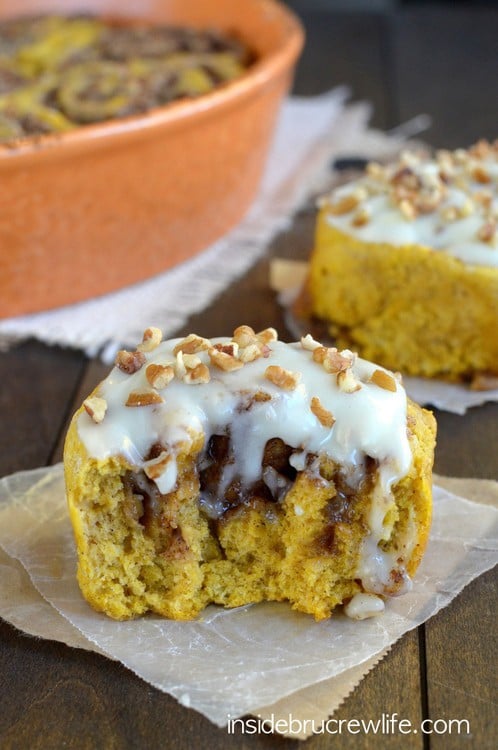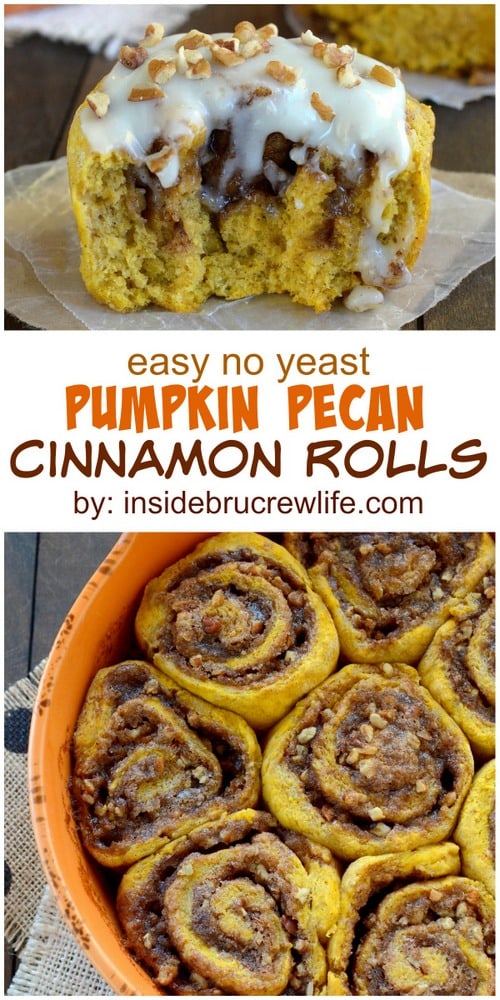 More fun and delicious ways to add pumpkin to your breakfast: