Reese's peanut butter cups and Reese's pieces turn these chocolate cake mix bars into a peanut butter lover's dream dessert. Make these Reese's Gooey Cake Bars for after dinner, and watch everyone go nuts for them.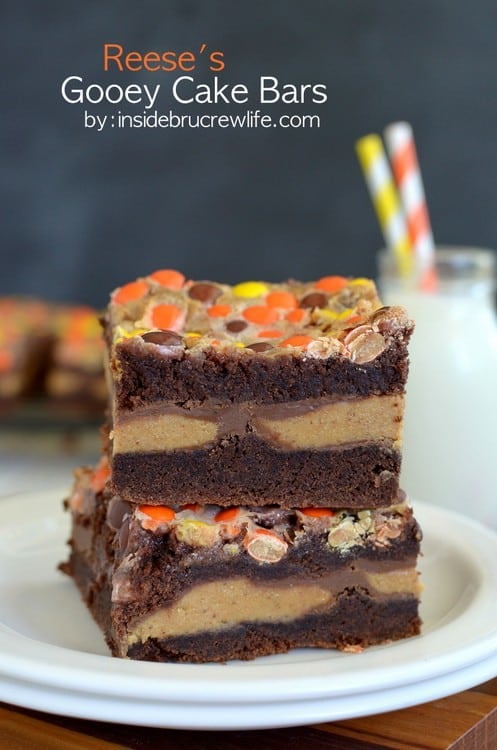 Remember a few weeks ago when I admitted HERE that I was struggling remembering any kind of 9th grade science?
Well, it's gets worse people. Now I can't even do 4th grade math. Seriously! My brain has decided to go bye bye when it comes to scholastic anything.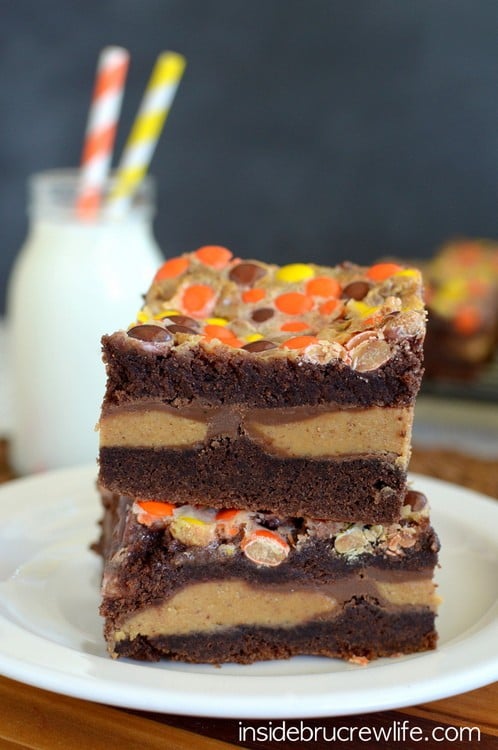 Last night our youngest was working on a math sheet after dinner. All of a sudden I hear him yelling out for me to come make sure he is doing it right. That should have been my first clue to run as far away as possible. Math is not (and never was) my strongest subject. But...I headed into the dining room to see what all the yelling was about.
He showed me a math problem, and asked if he did it right. Clue number two to turn tail and run. Do I listen? Nope! I looked it over and promptly told him, he did it wrong. Then I tried to explain why I got a different answer from him. He starts arguing with me that his teacher told him to do it this particular way. Clue number three...if the teacher told him one way, I should just run and not even try to answer a math problem. Still not paying attention to the clues...
Again, I try to reason with the 4th grader. At this time my husband comes in to see what all the commotion is about. He looks the problem over and immediately tells me how wrong I am. Apparently I really have lost all concept of math. Maybe if it was just adding and subtracting, but no they had to go and add some parentheses and multiplying and dividing to said problem.
Next time I need to see the clues and back away as fast as possible from all math questions. It never ends well for me!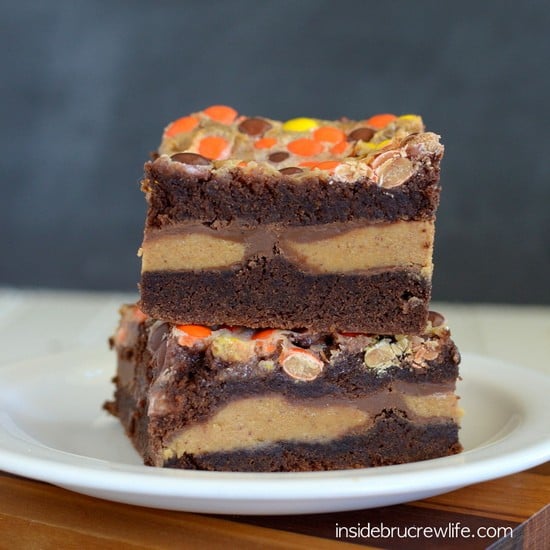 Now I have a fun math story problem for everyone:
Mom has 1 bag of Reese's peanut butter cups and 1 bag of mini Reese's pieces. She adds some of each to 1 cake mix, 1 egg, and 1 stick of butter. The bars take 30 minutes to bake, and 3 hours to cool and set. How many bars does mom share with the family that ridicules her math skills? The answer? 0!!!! Laughing family members get none, and mom eats all of them to get over her math shame.
Ok, fine I did share these gooey bars with my family. They devoured these bars as soon as I gave the okay to eat them.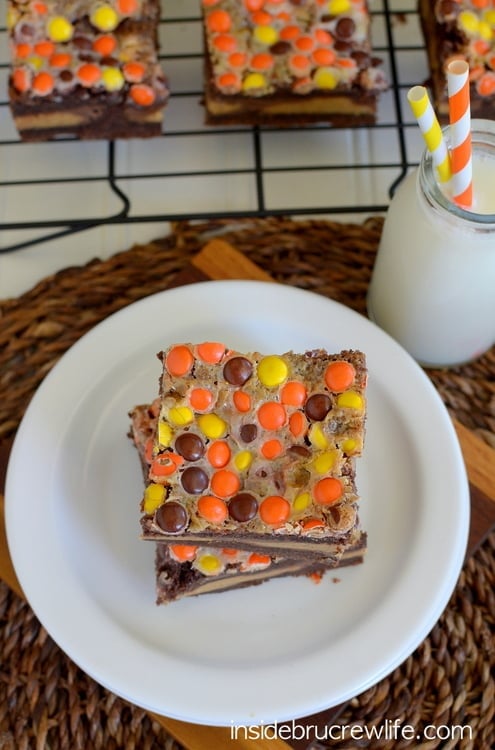 There is just something magical about sweetened condensed milk and a cake mix. It bakes up so gooey and delicious!
Adding peanut butter cups to the middle was just the thing these chocolate bars needed. Make sure you freeze the peanut butter cups first though. The first time I made them, they kind of melted into the bars. Still just as good to eat, but not quite as impressive when you cut into them. Freezing the peanut butter cups helps them not melt into the dough.
Now who wants to buy a some bags of candy and work on math problems with me?
I got it when math involves baking!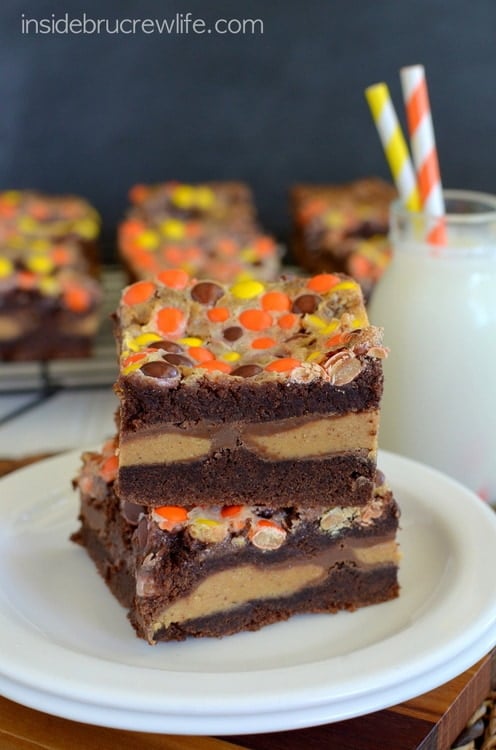 Stay up to date on all the BruCrew baking by following here:
FACEBOOK | PINTEREST | GOOGLE+ | TWITTER | INSTAGRAM | BLOGLOVIN
Other ways to enjoy Reese's that are kid approved in our house: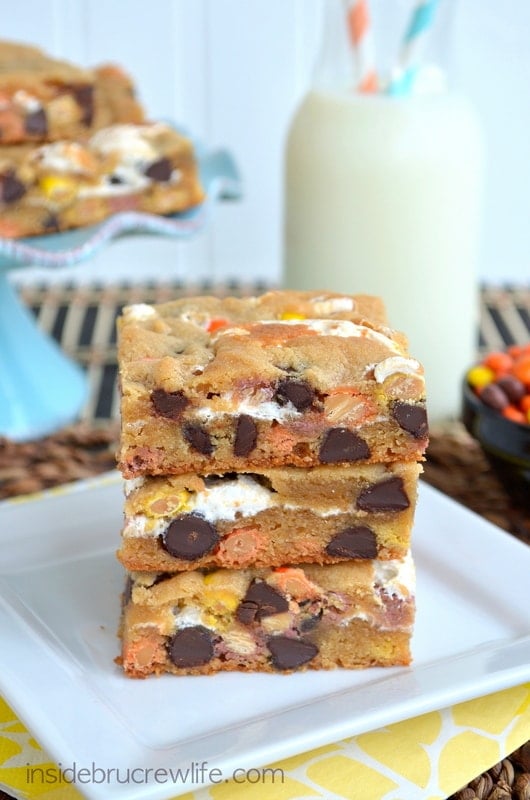 Marshmallow Reese's Blonde Brownies