These copycat Seven Layer Burritos are easy to make for dinner on busy nights. Rice, beans, veggies, and sour cream in a tortilla are so delicious together.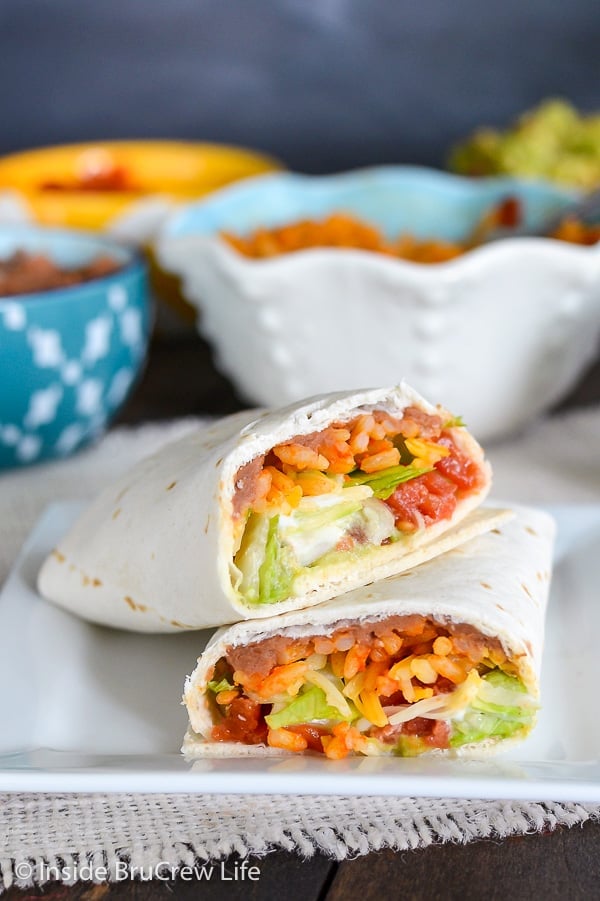 It is that time of year when everyone is trying to get back into a good routine with school, sports schedules, and dinner times. We are constantly on the go running between different soccer, volleyball, and dance practices.
With our busy schedules, we are spending more quality time in the kitchen preparing easy meals that we can enjoy together.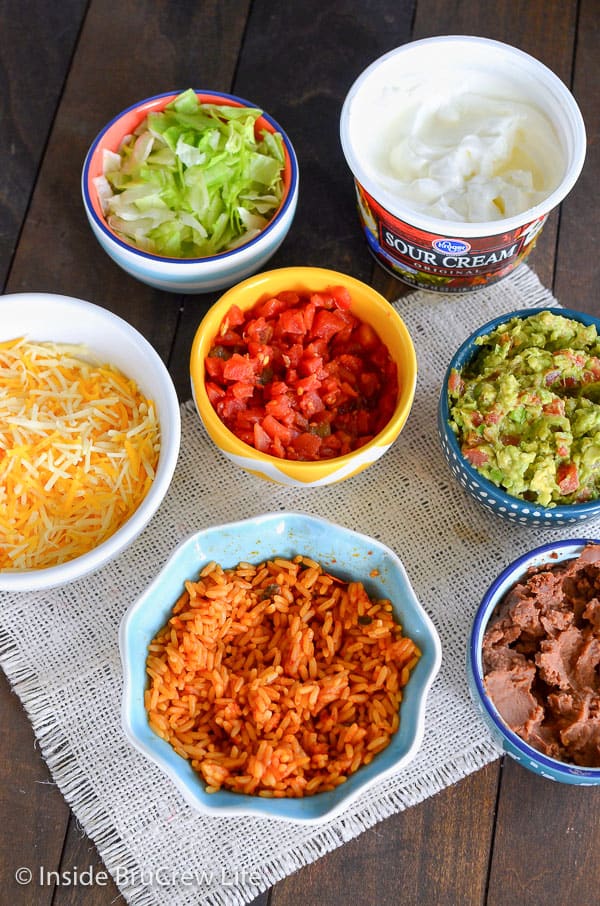 Our kids have grown up helping us in the kitchen. Did you know that studies have shown that cooking with your children teaches them to have better eating habits later in life?
Cooking can also be a fun time to catch up on the day with them too. Let them handle the little things like mashing and stirring, while you do the chopping. Then you can start asking questions about what they learned in school and who did what.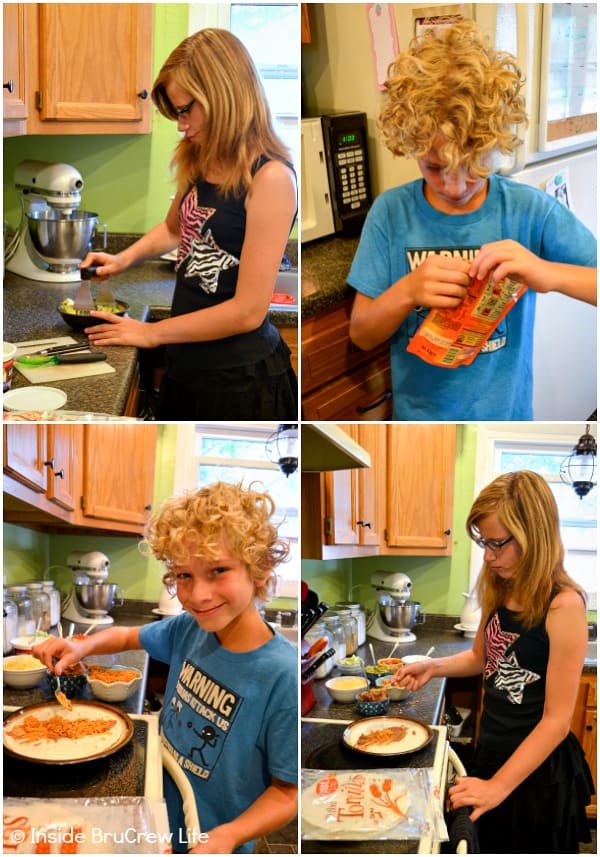 The Seven Layer Burritos from Taco Bell were always one of my favorite things to get when I was in high school. I was looking for an easy dinner that we could make in minutes, so I decided to recreate those burritos with items from our pantry.
How to make Seven Layer Burritos:
Prepare the instant Spanish rice according to package directions. (full recipe at bottom of post)
Warm the refried beans in a microwave safe bowl.
Make a batch of Spicy Guacamole.
Spread beans down the center of warmed tortillas.
Add spoonfuls of rice, cheese, guacamole, sour cream, tomatoes, and lettuce.
Roll up and serve.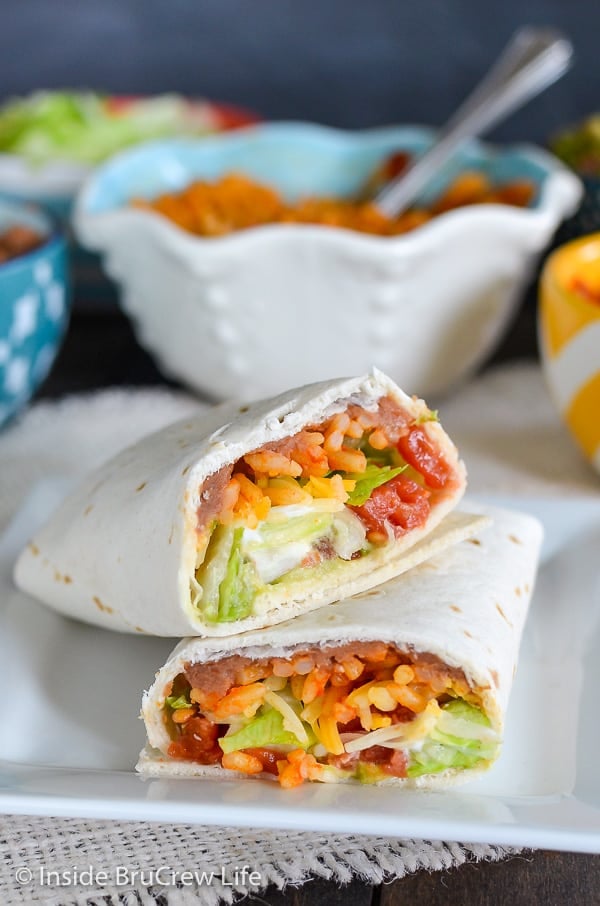 You might want to give your kids (and some adults) some guidelines on how many spoonfuls are too much for in a tortilla.
Some of the burritos our kids made ended up way too big to fold up at first, but they quickly figured out how to not over fill them.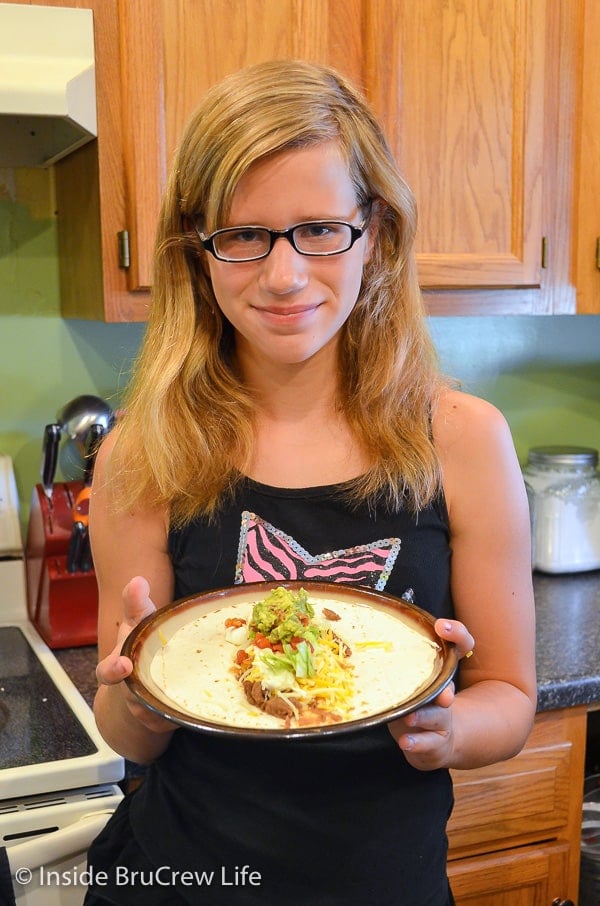 Other copycat recipes you may like: