Layers of vanilla cake, strawberry filling, and chocolate frosting make this easy Strawberry Mousse Cake a pretty and delicious dessert.
*I am partnering with Lucky Leaf this year as a blog ambassador bringing you delicious recipes using pie filling.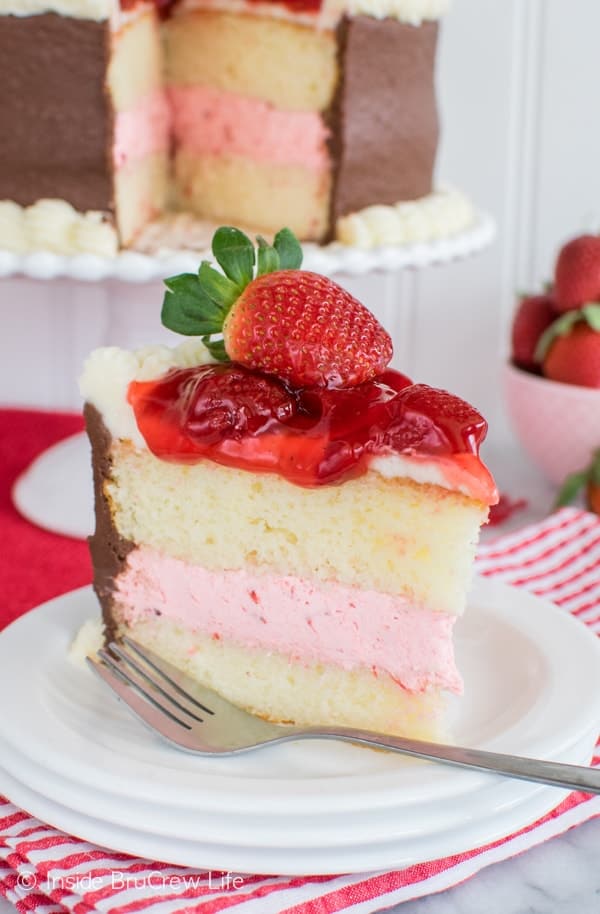 Each month I have a new flavor that I tend to go crazy for. Sometimes it coincides with a holiday or what is popular at the moment. Obviously in the fall and winter, pumpkin and peppermint get plenty of loving in my kitchen. Then usually I turn to coconut in January because I am trying to think tropical thoughts while snow is falling outside.
Since February is the love month, anything red is fair game. Right now I am gaga for strawberry everything! It might be my new go to flavor every year at this time.
Lucky for me, my family likes the red fruit in just about anything I can think of to bake. They are just happy I moved on from coconut...that one never gets as many smiles.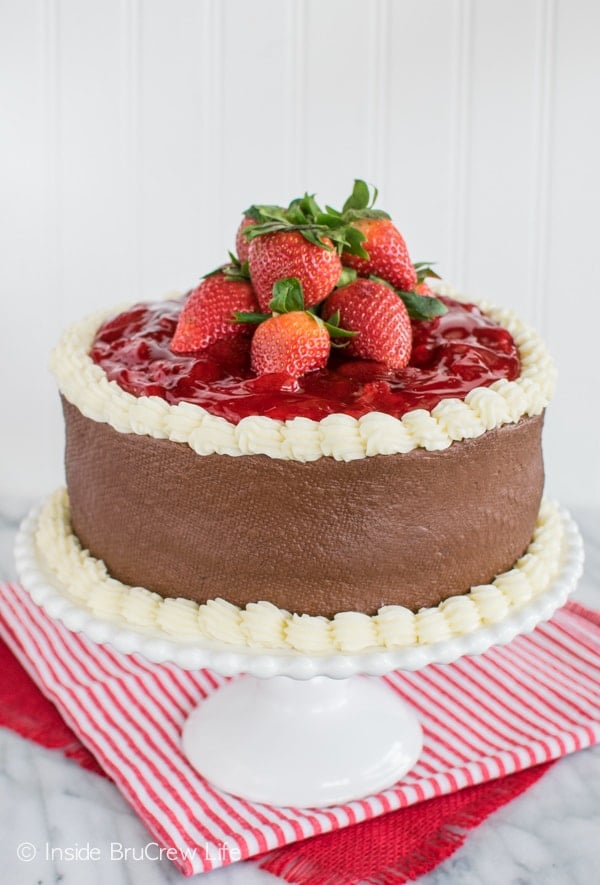 I couldn't wait to get started on some new recipes this month. As a Lucky Leaf® blog ambassador, I have cans of pie filling just waiting in my pantry for baking inspiration to hit me.
Over the year things like this banana split coffee cake and lemon cheesecake sweet rolls have been a few of my all-time favorites.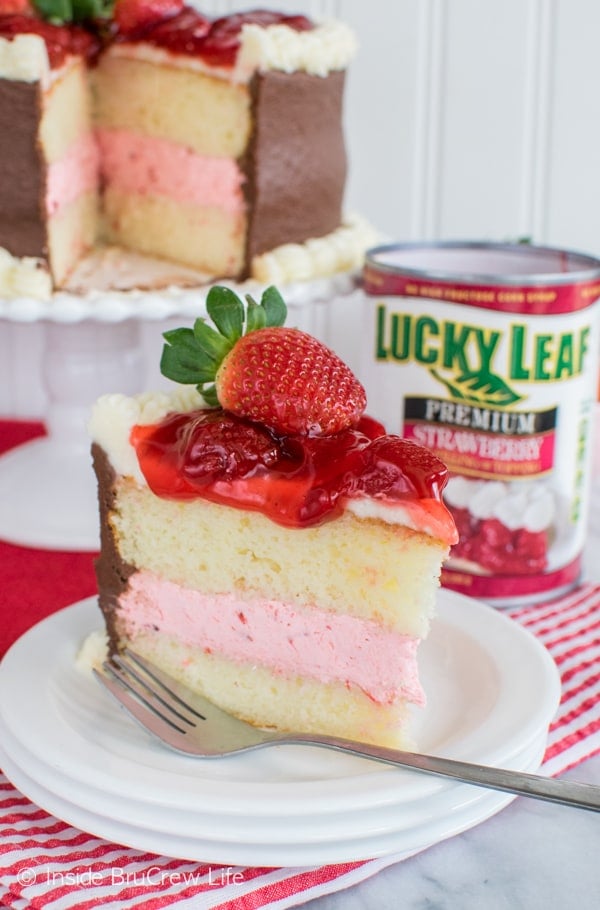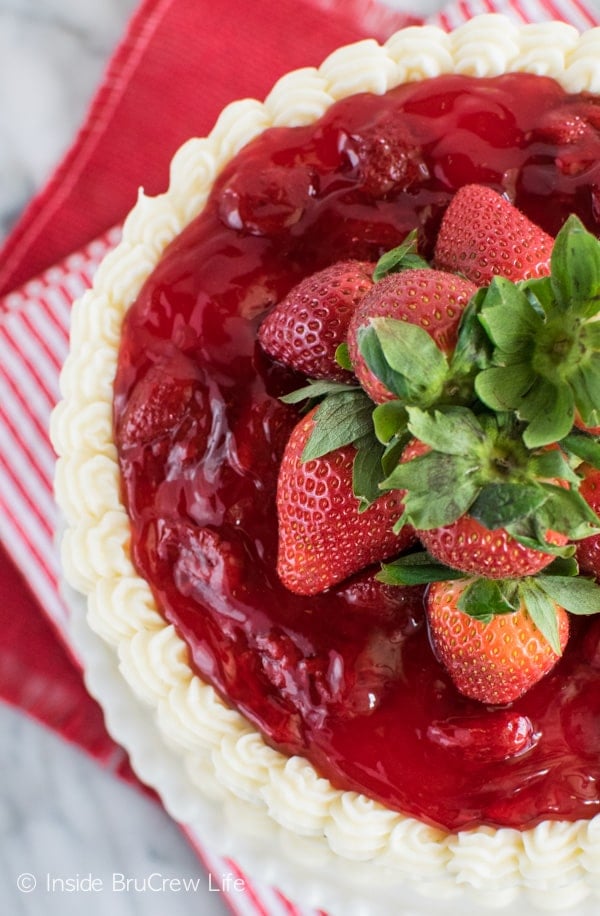 The can of strawberry pie filling kept calling my name this time. Look at that rich red filling! I love that Lucky Leaf pie fillings are made without high fructose corn syrups.
It makes me feel better about my fruit choices for the day as I'm spooning filling from the can into my mouth. Don't judge! You know you do it too!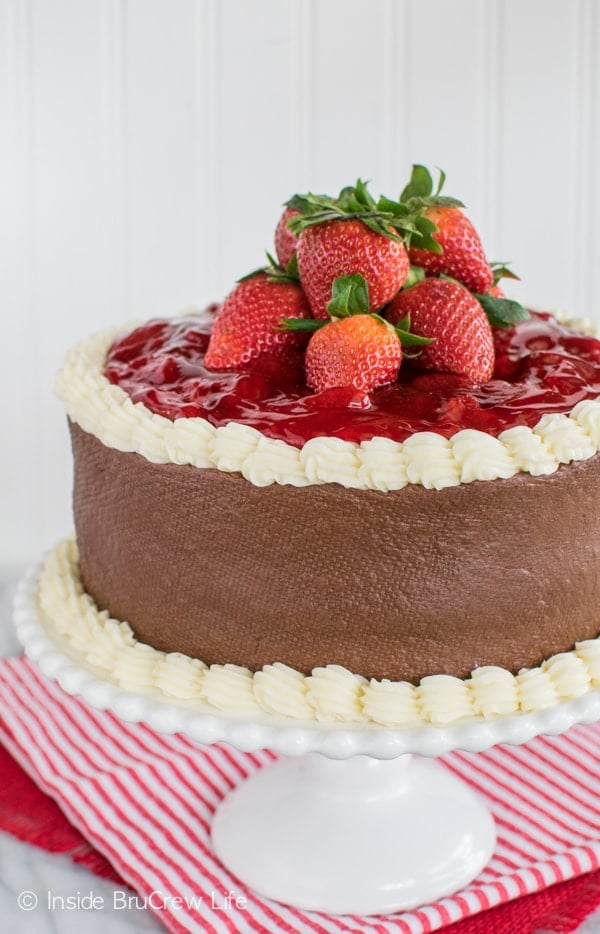 As I was staring the can of pie filling down, I kept getting a cake vision. The cake and frosting was the easy part...I just had to figure out how to incorporate all the delicious pie filling into the cake.
Since we have a love of cheesecake here, I decided to use the pie filling with some cream cheese and Cool Whip to create a light, fluffy no-bake cheesecake filling for the center of the cake. The filling does firm up in the refrigerator, so it can hold the weight of cake, frosting, and more pie filling, if you were wondering.
Now if you want to use all vanilla frosting on the cake, you can just make a double batch of that frosting. But chocolate covered strawberries are always welcome around here, so I knew that chocolate frosting needed to happen too.
Since this strawberry mousse cake didn't last long with 5 people working on it, I think the cake vision was a success!!! It would make the perfect treat to surprise your Valentine's sweeties with this week!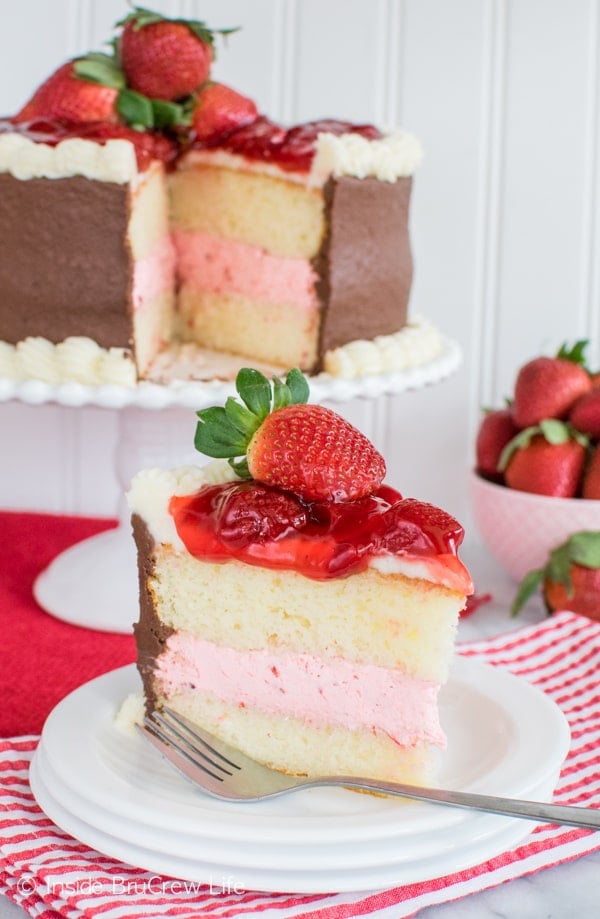 Connect more with Lucky Leaf®:
Twitter | Facebook | Pinterest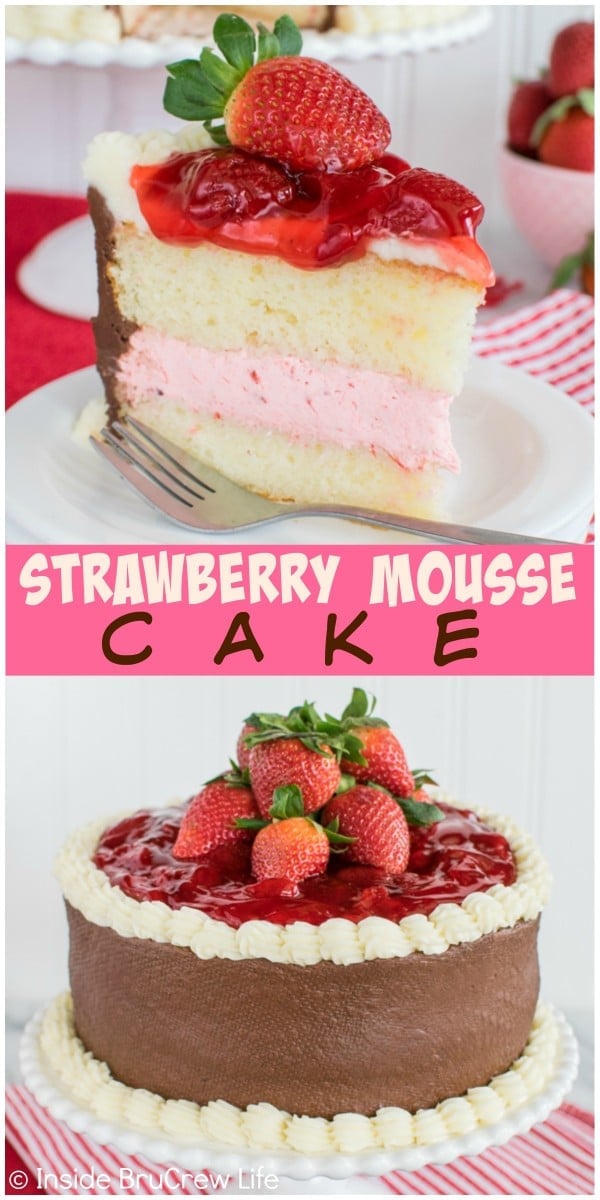 More pie filling recipes we love: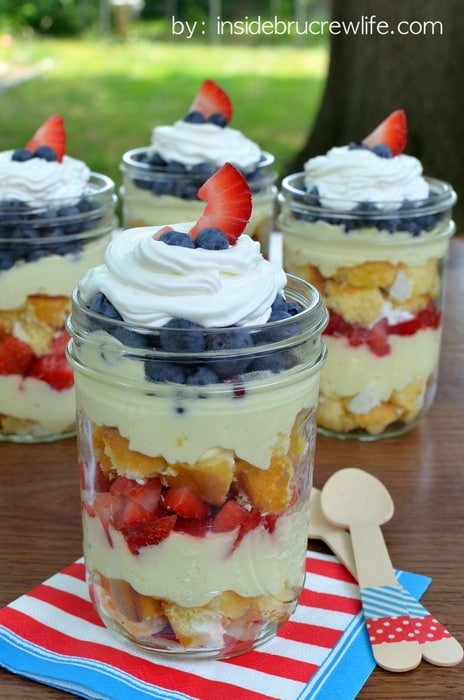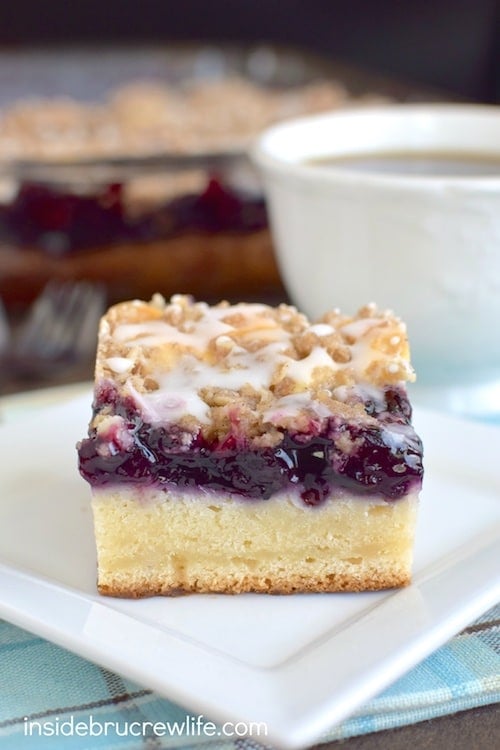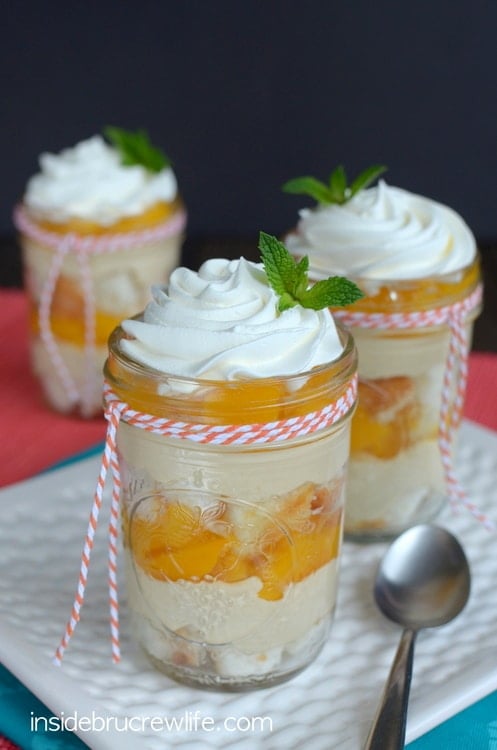 *This recipe was sponsored by Lucky Leaf. All opinions expressed are 100% my own. Thank you for letting me share products and brands we use and love. See my disclosure policy for more information.*