No bake desserts are always nice to make on warm days. These Peach Pie Cheesecake Parfaits are fancy enough for a Mother's Day brunch or a picnic at the park.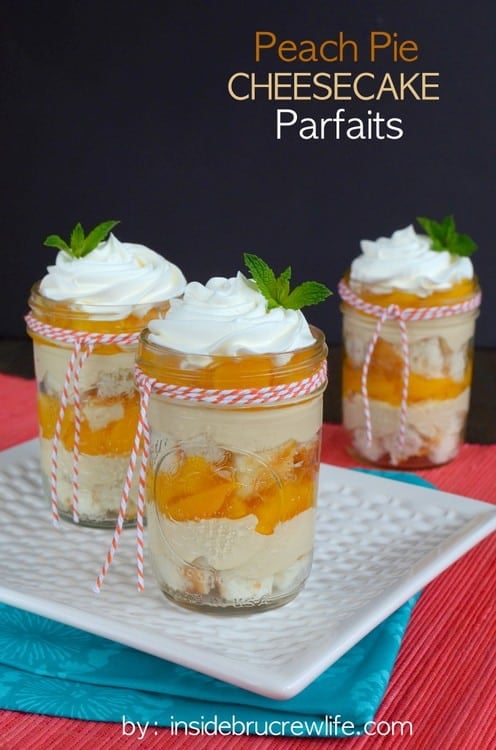 Wasn't it just the other day we were talking about how cold it was? And how we couldn't wait for summer to get here? Well, it seems that Spring pretty much bypassed us here in the Midwest.
We had a very chilly month of April, but the past few days of May here have been hot and sticky.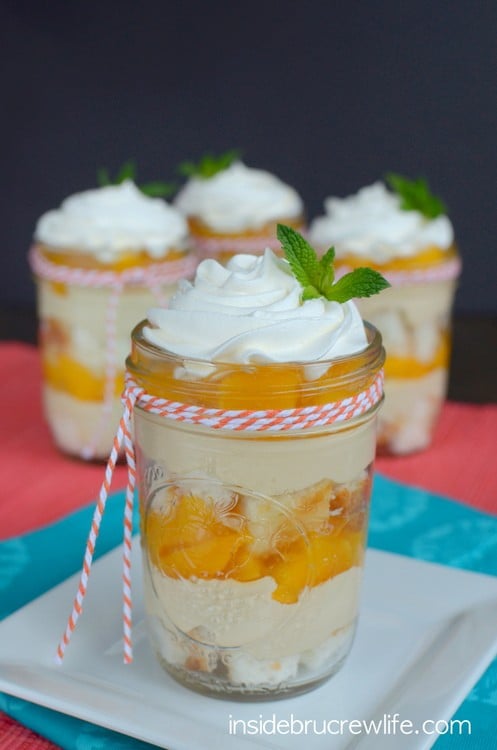 I'm not sure I am totally ready for hot sticky days...just yet. Spring can stick around a little bit more if it likes. I enjoy the fresh newness that spring brings. Flowers, birds singing, and cool air blowing through the windows are a few of my favorites.
Spring got a slight shaft here this year. Although I am seriously not complaining. I would much rather have these warm sunny days over the chilly arctic weather we endured this past winter. So warm weather it is!!!!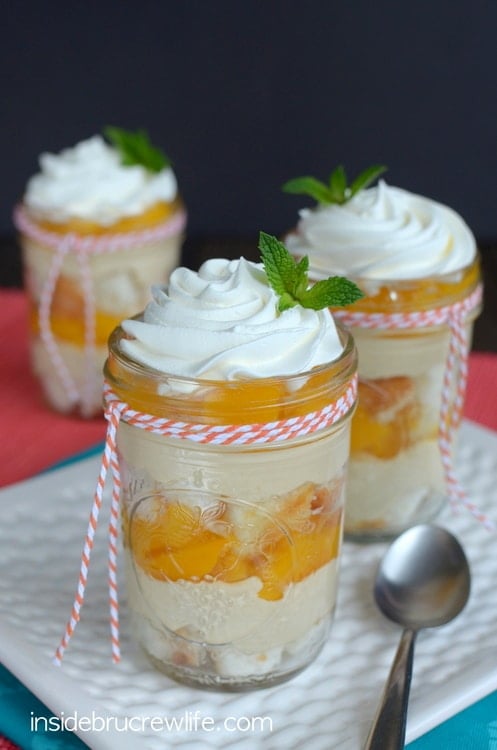 With that warm weather comes the need for easy no bake desserts. And no bake desserts that can be served in a jar are even more fun.
I know some people might be over the cute food in a jar phase, but I'm still loving it!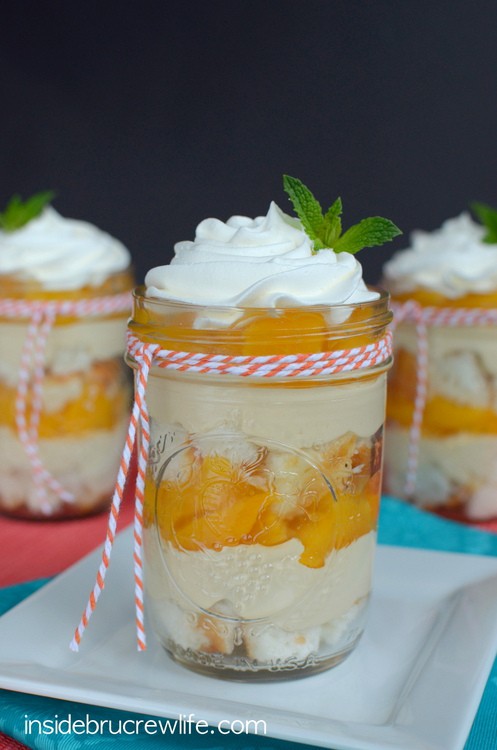 This dessert really couldn't be any easier. Pre made angel food cake, canned pie filling, and an easy no bake cheesecake that whips up in seconds.
Now if you want to be all homemade like, go ahead and bake your own cake, make your own pie filling, and be the kitchen diva. There is definitely no judgement here for how you roll in your kitchen.
I just prefer to take pre made items and give things that fancy shmancy homemade flair look. It's just what I do. Plus, you can dig into this treat within minutes of making it. Score!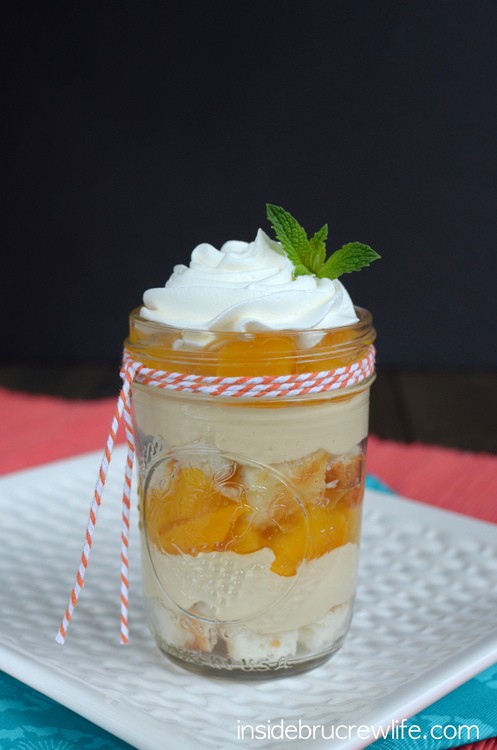 More delicious NO BAKE desserts to serve in fun jars:
No Bake Strawberry Cheesecake Cups