Hiding a chocolate candy bar inside these Triple Chocolate Cookies is always a fun surprise. Heat each cookie in the microwave to enjoy a molten chocolate center.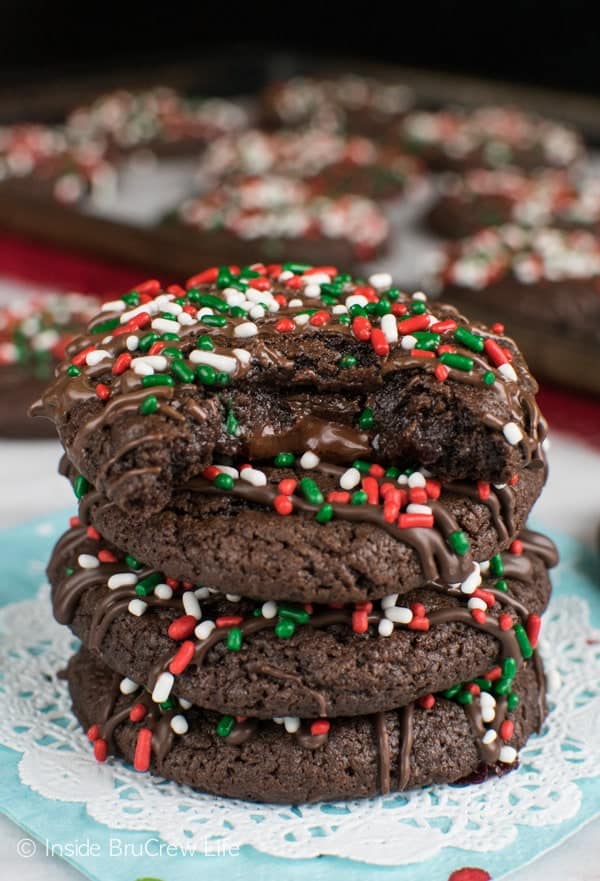 Well, we made it to the last few days before Christmas. Do you have all your shopping and decorating done? I have to confess that this year I'm a little behind. Yes, we still have to do most of our present shopping.
Yeah, I'm not looking forward to the crowds, but I usually go shopping with my husband, and we have not had time to shop together yet. If we can get all our stuff done quickly this morning, maybe tonight would be a good night to head out.
Do you have all your cookie baking done too? I sure hope not because these triple chocolate cookies are a fun and amazing cookie to bite into.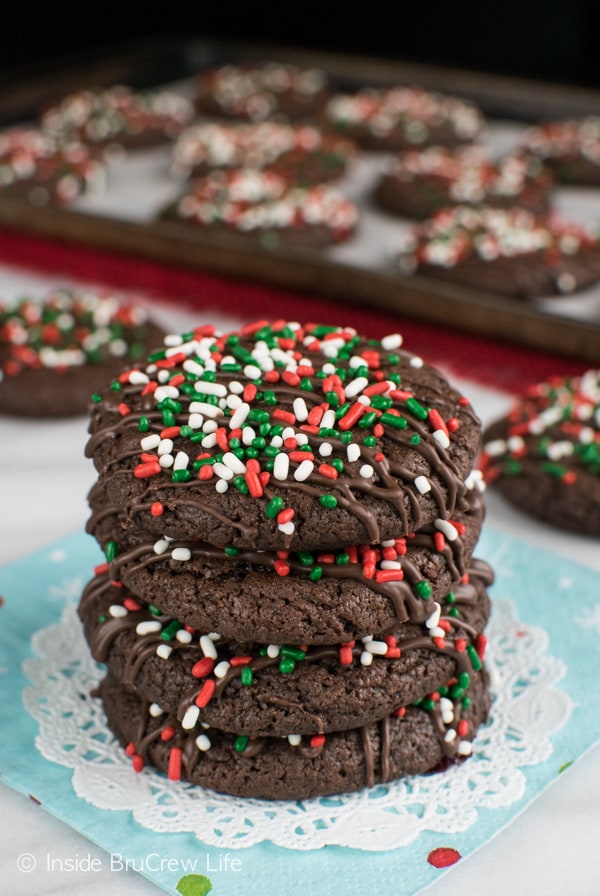 It should come as no surprise that I adore a surprise cookie. These cinnamon caramel cookies are one of my most favorite surprise inside cookies so far. In fact, I think everyone else agrees they are awesome because they are going great on Pinterest this month.
Every time I am at the store, I have to check out the candy aisle. Yes, I know that it looks the same from week to week. But each time I look I get a different idea for something fun. So walking the candy aisle has become a fun habit for me.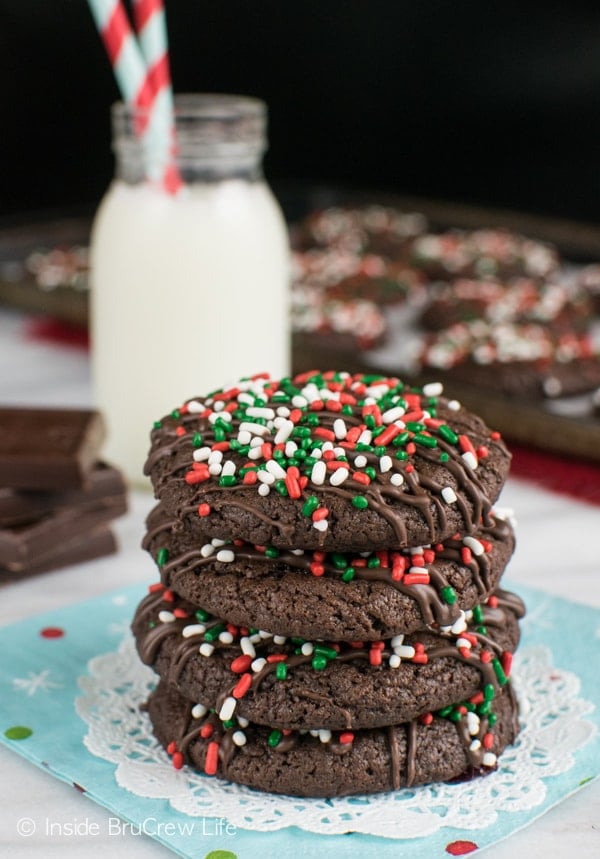 A few weeks ago I was in the candy aisle again. The past few months I have been in that aisle way more than I probably should have been. Actually I probably should have been doing some Christmas shopping each time I went in instead of candy shopping. Then I would just have wrapping left to do this week.
Anyway, I saw a bag of dark chocolate & raspberry bars. Yes, immediately I thought they would be a fun candy bar inside a dark chocolate cookie, so two bags went into the shopping cart right away.
I have a few tips for you to remember when making your cookies.
Unwrap the candy bars and place them in the freezer before starting the dough.
Mix together the dry cake mix, butter, egg, and cream cheese until a soft dough forms.
Refrigerate the dough at least 30 minutes. An hour is even better if you have the time.
Roll the dough into 24 even balls.
Cut the frozen candy bars into quarters.
Flatten a dough ball & place two candy bar pieces on top of each other in the center.
Roll the dough around the candy bars. Bake on an air bake cookie sheet.
Tap the tops of the cookies with a spatula lightly to flatten a little bit. Cool completely.
Add chocolate drizzles & sprinkles. This is optional...but really extra chocolate is really a must.
Warm the cookie in the microwave for 10 seconds for ooey, gooey chocolate goodness!!!
Get ready to enjoy one of the best candy filled triple chocolate cookies! These fun cookies would be awesome addition to your holiday cookie trays. Or just make them and hide in your closet with chocolate smeared on your face. It's your call!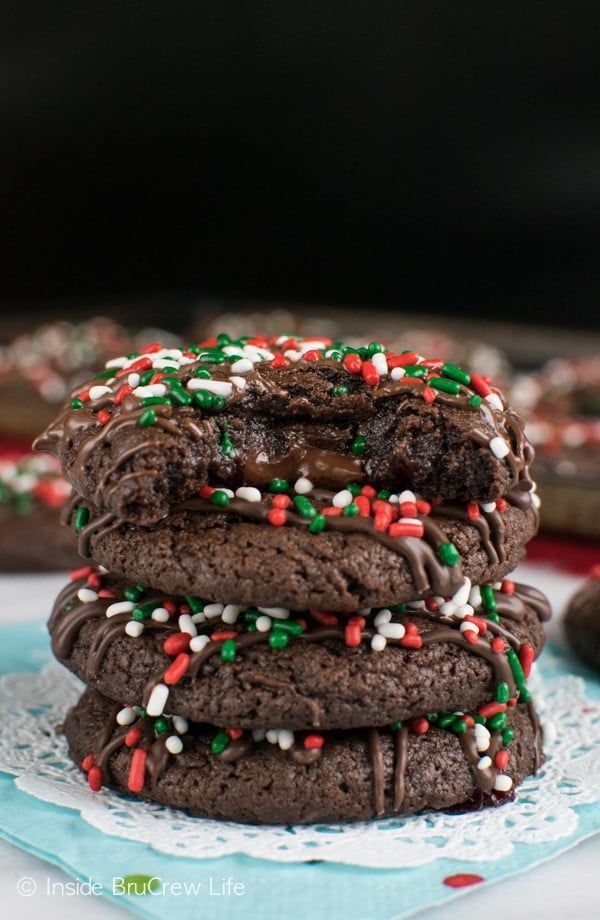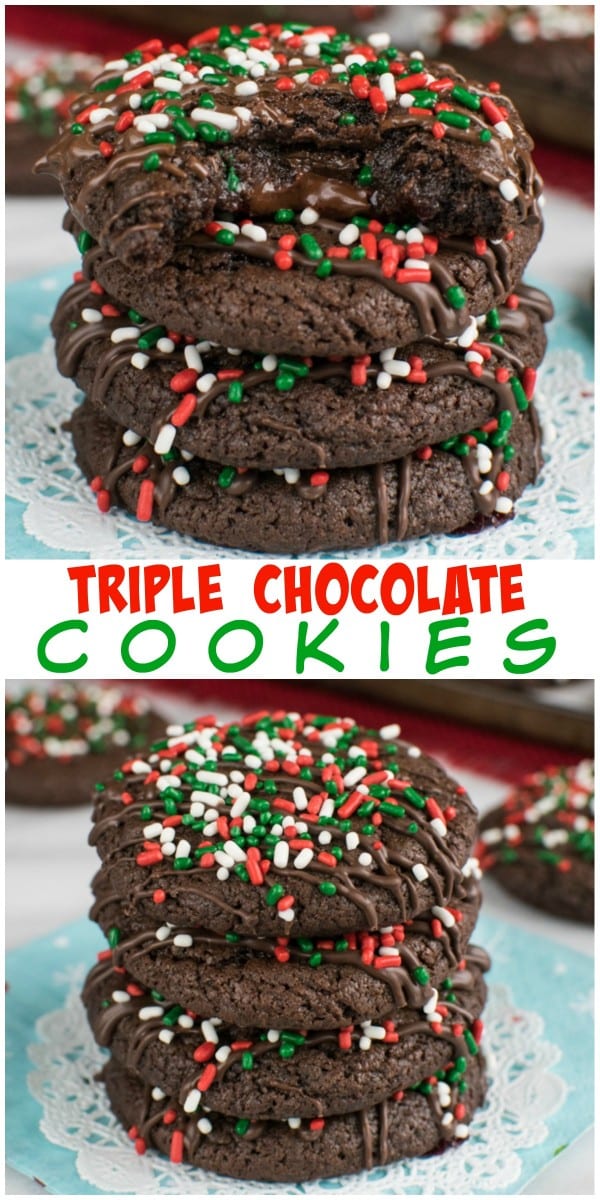 More delicious chocolate recipes that our family enjoys: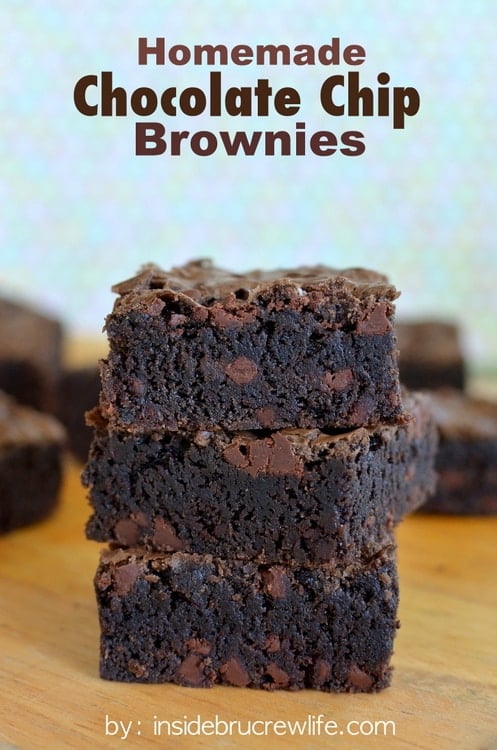 Homemade Chocolate Chip Brownies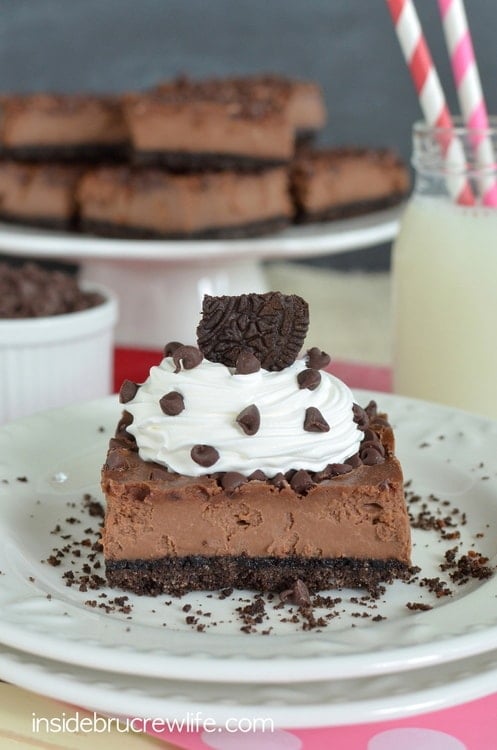 Triple Chocolate Cheesecake Bars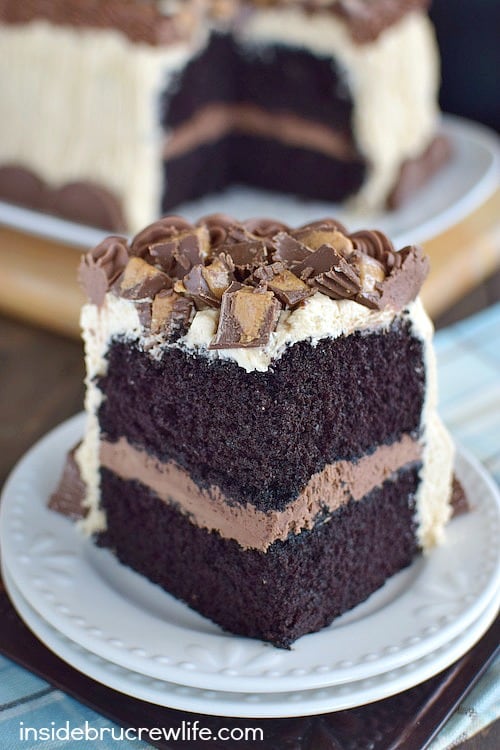 Best Chocolate Peanut Butter Cake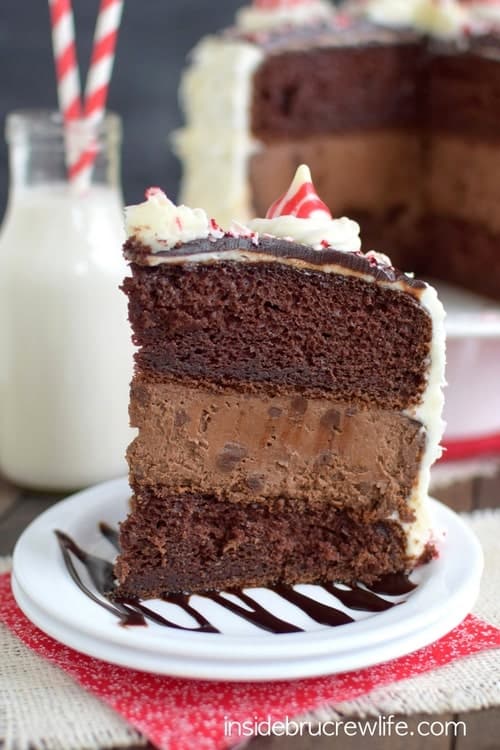 Candy Cane Chocolate Cheesecake Cake
More fun cookie recipes:
*This post contains affiliate links. BruCrew receives a very small percentage from sales made through these links. Thank you for letting me share products and brands that we love and use.