This Tropical Banana Bread is the best way to use up those ripe bananas on the counter. Adding cherries, pineapple, and coconut makes this sweet bread a favorite in our house.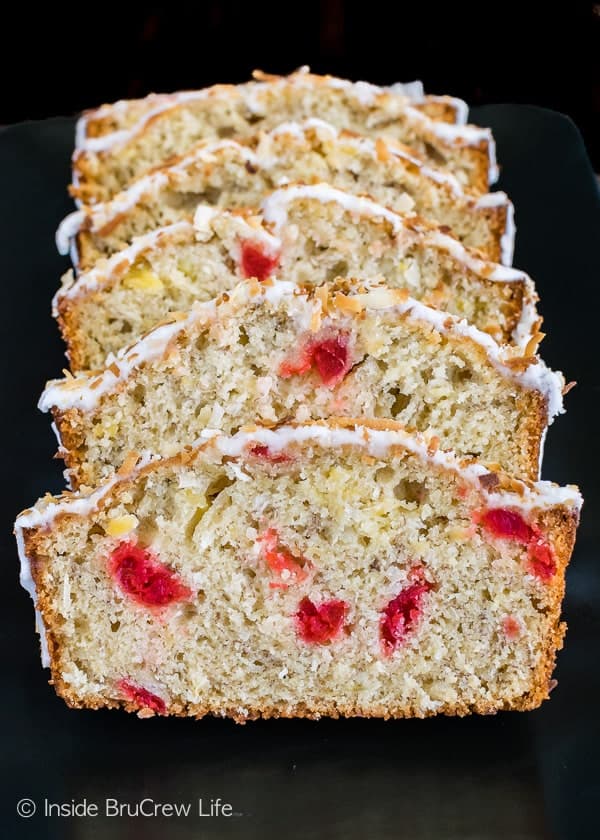 This weekend we experienced a chill in our weather. It dropped into the 30's overnight and then was extremely windy, rainy, and chilly the whole weekend. When your body is used to it being in the 80's, that is a big change.
Our youngest son had two soccer games on Sunday, so that morning he and I loaded everything up and headed out to the field. Apparently, I can't ready the team app very well though because we got there and found out the game had been cancelled. At first I was slightly annoyed that I had misread everything wrong, but then I realized that meant I didn't have to sit for an hour and half in the 45 degree weather. Thank heavens!
By the time we had to go back for the second game, the chill was out of the wind and the sun was out, so it wasn't as bad to be outside.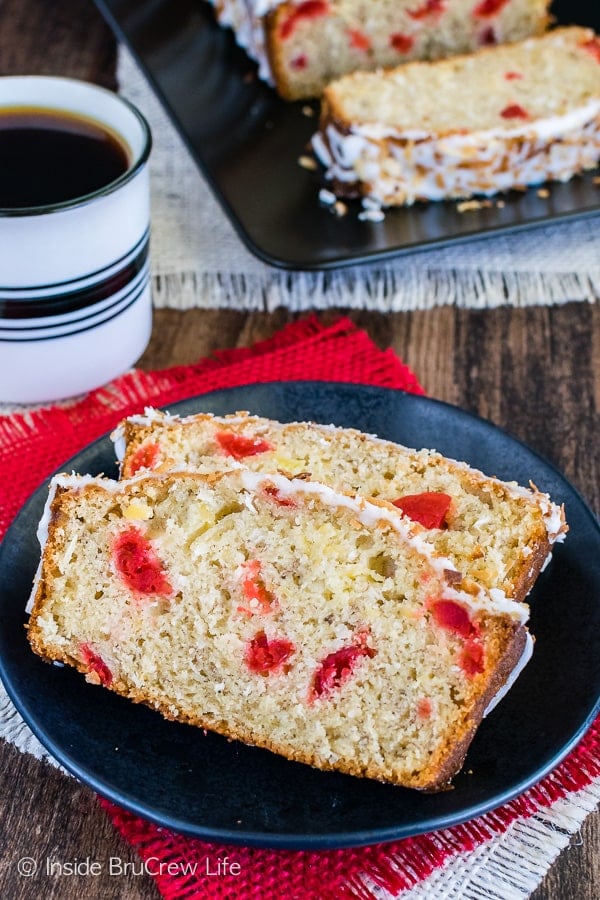 It's chilly days like that that make me crave tropical desserts! Bring on all the Pina Colada Bundt Cakes and Pineapple Orange Punch, so I can pretend that I am sitting on a sandy beach.
Bananas one of the most used ingredients in our house. Mostly because I usually buy two big bunches each week. The first bunch usually goes pretty quickly, but the second one ends up sitting there until they are brown.
No complaining here because I love to bake with bananas! Breads, cakes, cookies...they are all perfect for those brown bananas!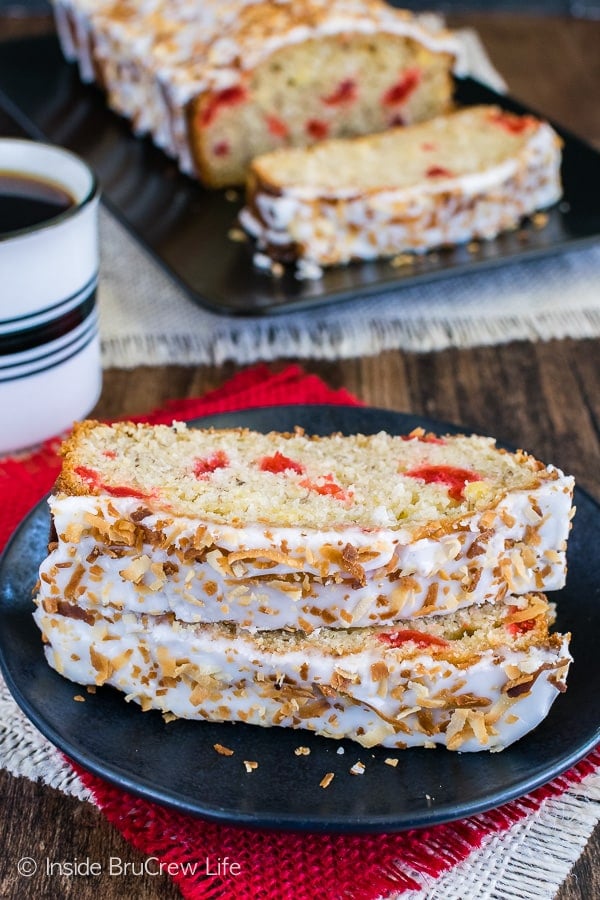 This tropical banana bread has quickly become my absolute favorite sweet bread. Well, for now anyway. Once summer gets here, I start to crave this Chocolate Chip Zucchini Bread.
To give this bread a tropical flair, I added coconut, cherries, and crushed pineapple. You guys, it is seriously so good! So good that you can't stop eating it. That's a good bread!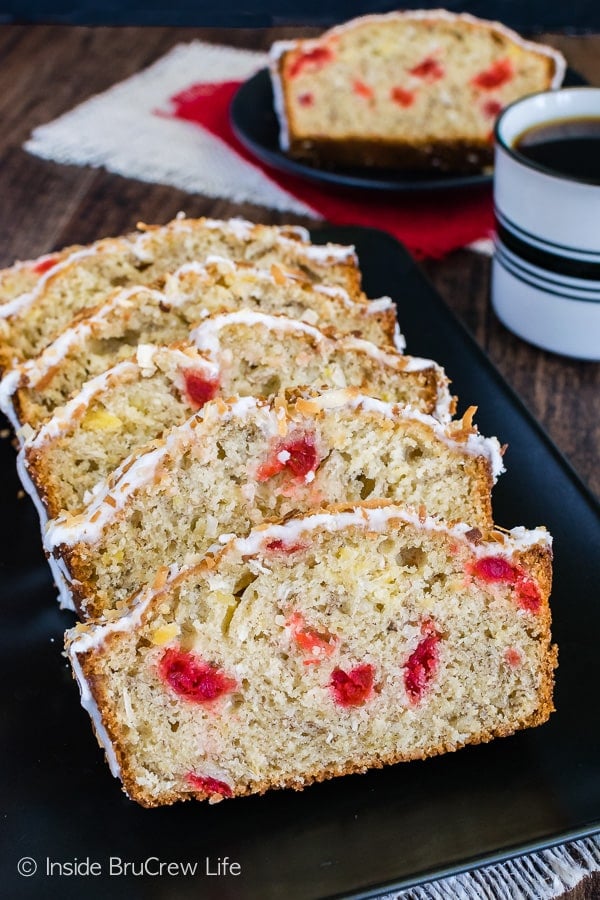 Now you could just dive into this bread as soon as it cools. With all the extras in it, it is great by itself. But this is me you are talking to. I love a glaze on top of sweet breads. Yes, I realize that makes it more of a loaf cake.
But since I made it in a bread pan, it's always going to be bread to me. To finish it off, I sprinkled some toasted coconut on top and then sat there impatiently while it was setting up.
As soon as I sliced into it and ate one slice, I knew I was a goner. This sweet bread will be one we make over and over and over again. I will never get tired of that sweet tropical taste with soft fluffy banana bread. It's amazing!!!