These easy Tropical Meatball Crescent Cups are made with just four simple ingredients. Use your favorite bbq sauce to make these delicious crescent roll cup appetizers for your next game day party.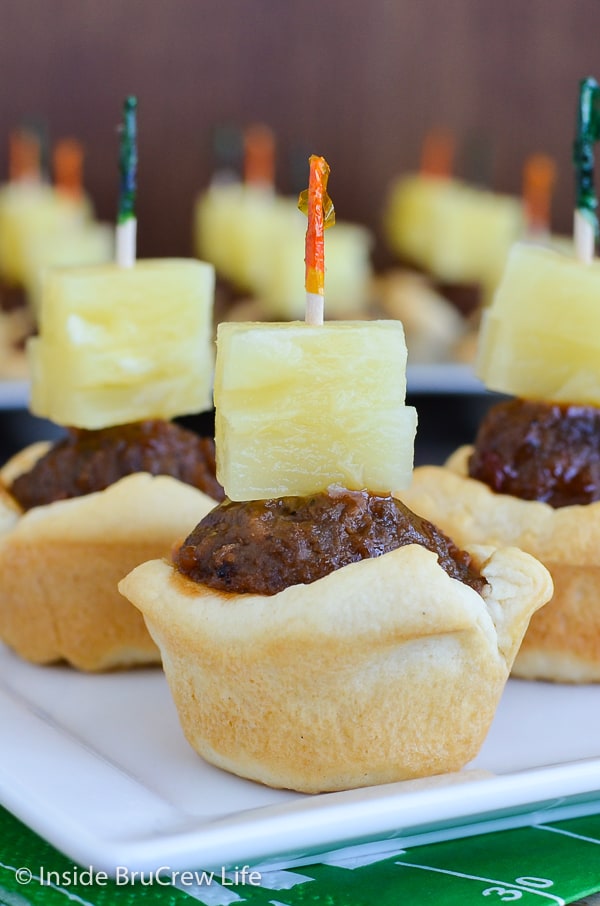 Are you ready for some football this weekend?
Honestly, I am not a big football fan, but I can get behind game day snacks and appetizers all night long. My list of "want to makes" just keeps getting longer and longer.
Is everyone else still planning out their Super Bowl menu? I just keep adding more and more to ours. Maybe I should sit down and really think about how much we can possible consume during one game.
Everything just sounds so good though...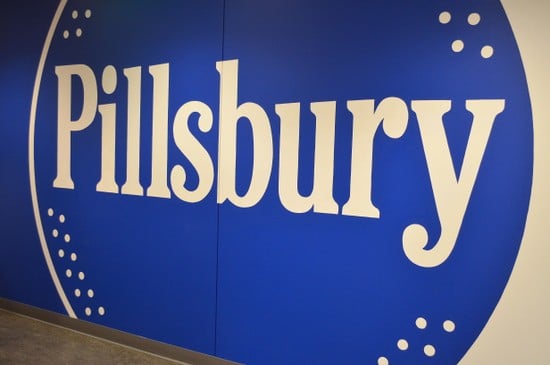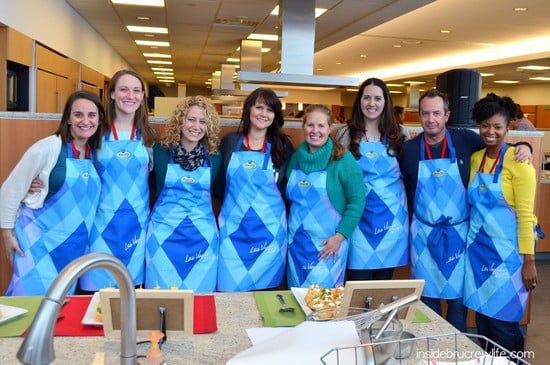 Years ago I had the opportunity to visit the Pillsbury kitchens in Minneapolis, MN. Talk about a fun weekend! The Pillsbury team was so generous and attentive to us while we were there.
I would love to bake in their kitchens all the time. It was such an amazing atmosphere to enjoy with so many great blog friends.
We split up into two teams while we were there and toured the props department, learned how to style food, watched a photographer in action, and baked in the kitchens. Dream day for sure!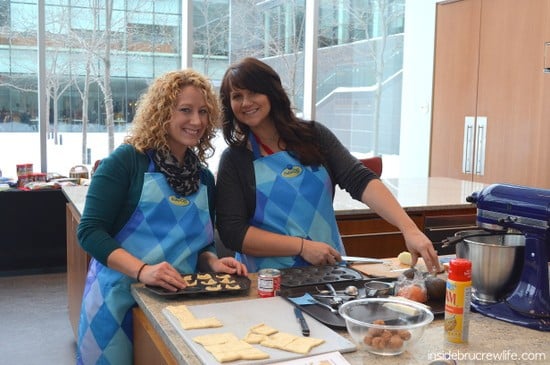 In the kitchens, Shawn and I teamed up to make our appetizer. I have had fun getting to know her through her blog this past year, so it was even more fun to chat and work together in person.
We got started right away on our crescent roll cups. The spicy meatballs, the melted cheese, and the fresh avocado paired so well in the bite sized appetizer. They were so delicious and so pretty!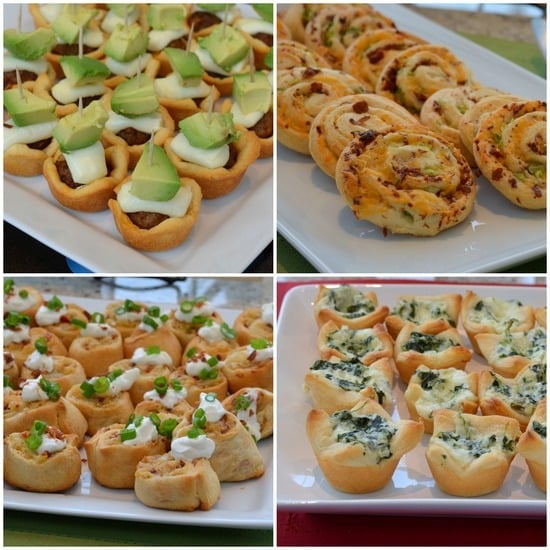 After everyone had their appetizers ready, it was time to dig in. Our team stood quiet for a minute, as we all enjoyed the party appetizers we had just made. Easy and good food has a way of doing that.
I came home with lots of game day finger foods on my brain. And of course, this time of year is the perfect time to put together easy and fun snack ideas.
I am all about simple and quick snacks that my family can enjoy during game nights or as an after school snack. Pizza Pinwheels and Stuffed Crust Pepperoni Pizza Bites are a few of our favorites to make.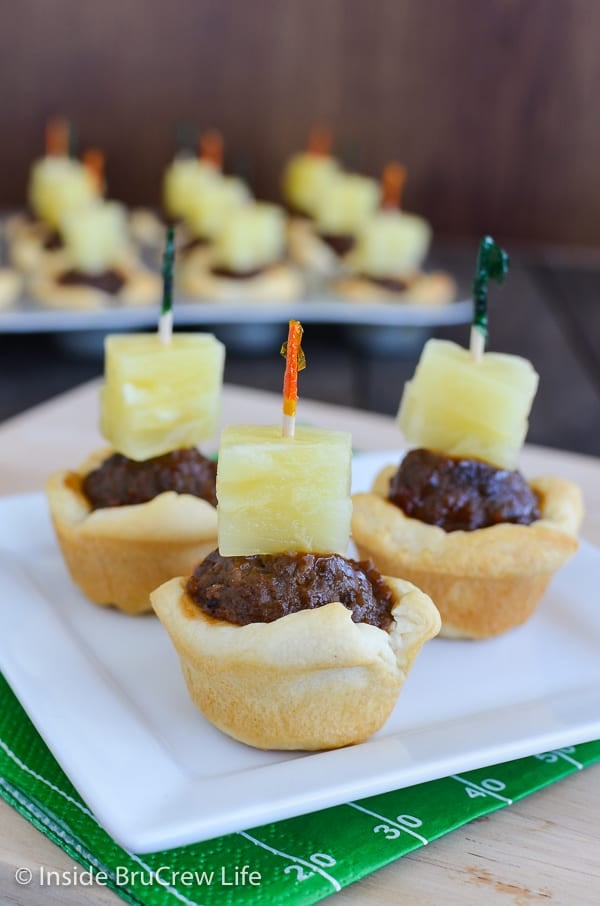 One thing that we enjoy eating are barbecue meatballs, but they can be kind of messy. Serving them in a bite sized roll helps contain some of that mess.
How to make Tropical Meatball Crescent Cups:
Unroll the crescent dough and separate it into 4 rectangles. Press together the seams.
Cut each rectangle into 6 even squares. Press each one into a greased mini muffin tin and bake.
Heat meatballs and barbecue sauce in a small sauce pan.
Remove the crescents from the oven and press in the centers. Add a meatball to each center.
Top each meatball with a toothpick and chunk of pineapple and serve immediately. (full recipe below)
Feel free to use whatever flavor or brand of barbecue sauce that you love. A chipotle flavored sauce would be great. The spicy with the sweet fruit sounds like a winner to me.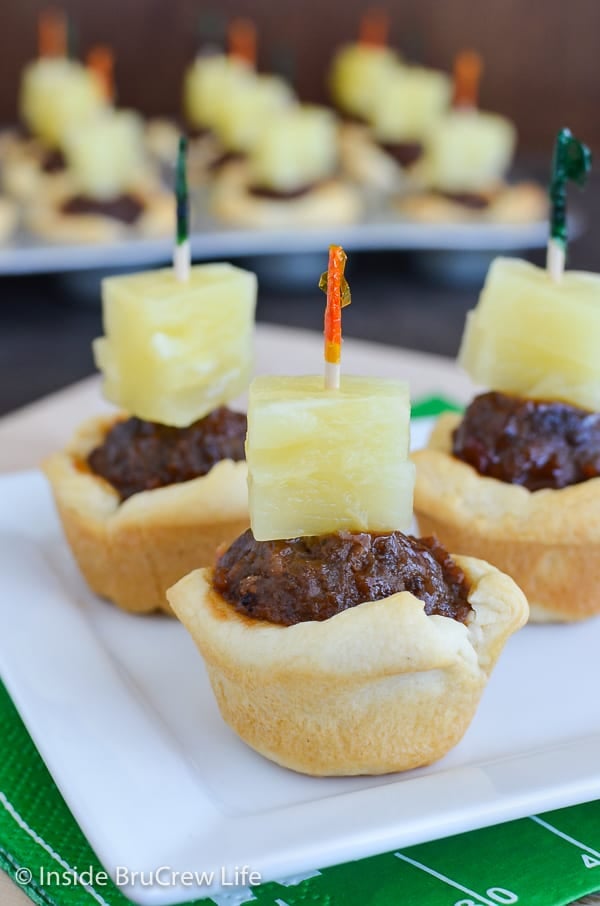 Other easy game day appetizers you may like: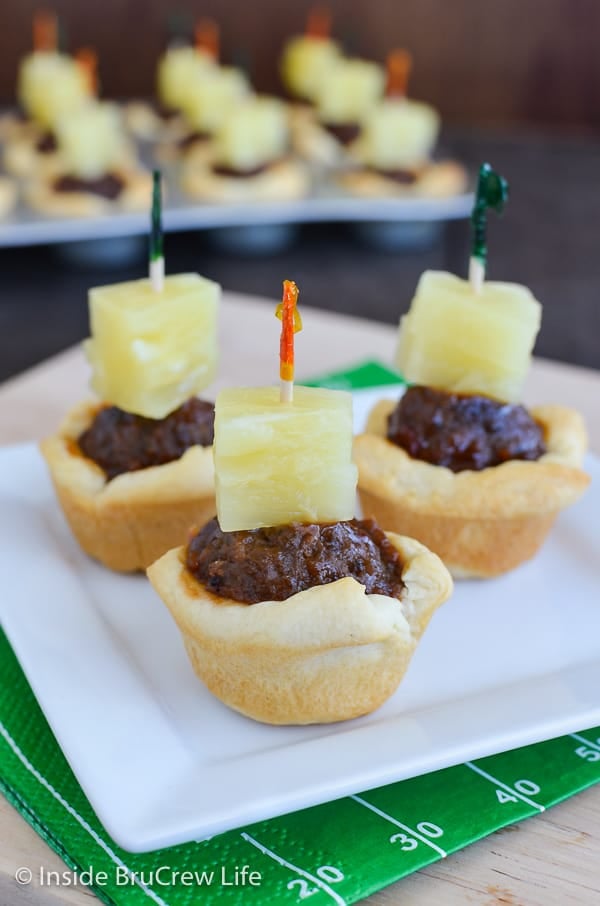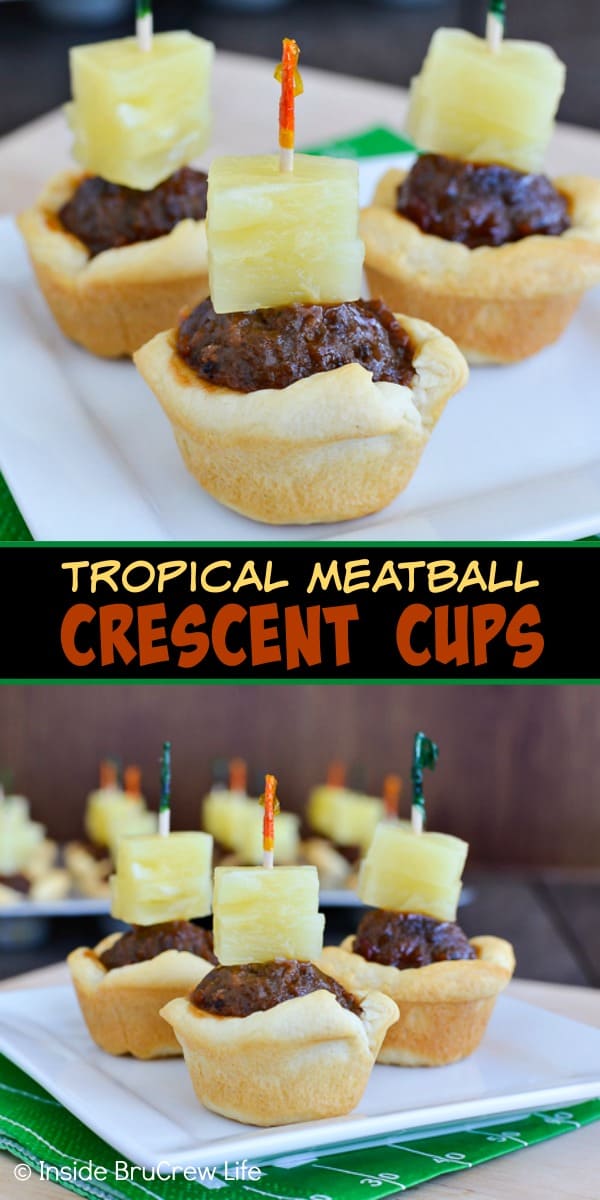 *Pillsbury provided me with a paid trip to the Pillsbury kitchens to be part of the Pillsbury Holiday Bloggers Event. All opinions expressed in this post are 100% my own.