This easy Vegan Chocolate Pudding is sweet, creamy, and so delicious. Use a blender to make this protein pudding in just 5 minutes. Enjoy it alone or add whipped cream and berries for a fancy dessert.
*This post and my trip to Iowa was sponsored by Best Food Facts and the United Soybean Board.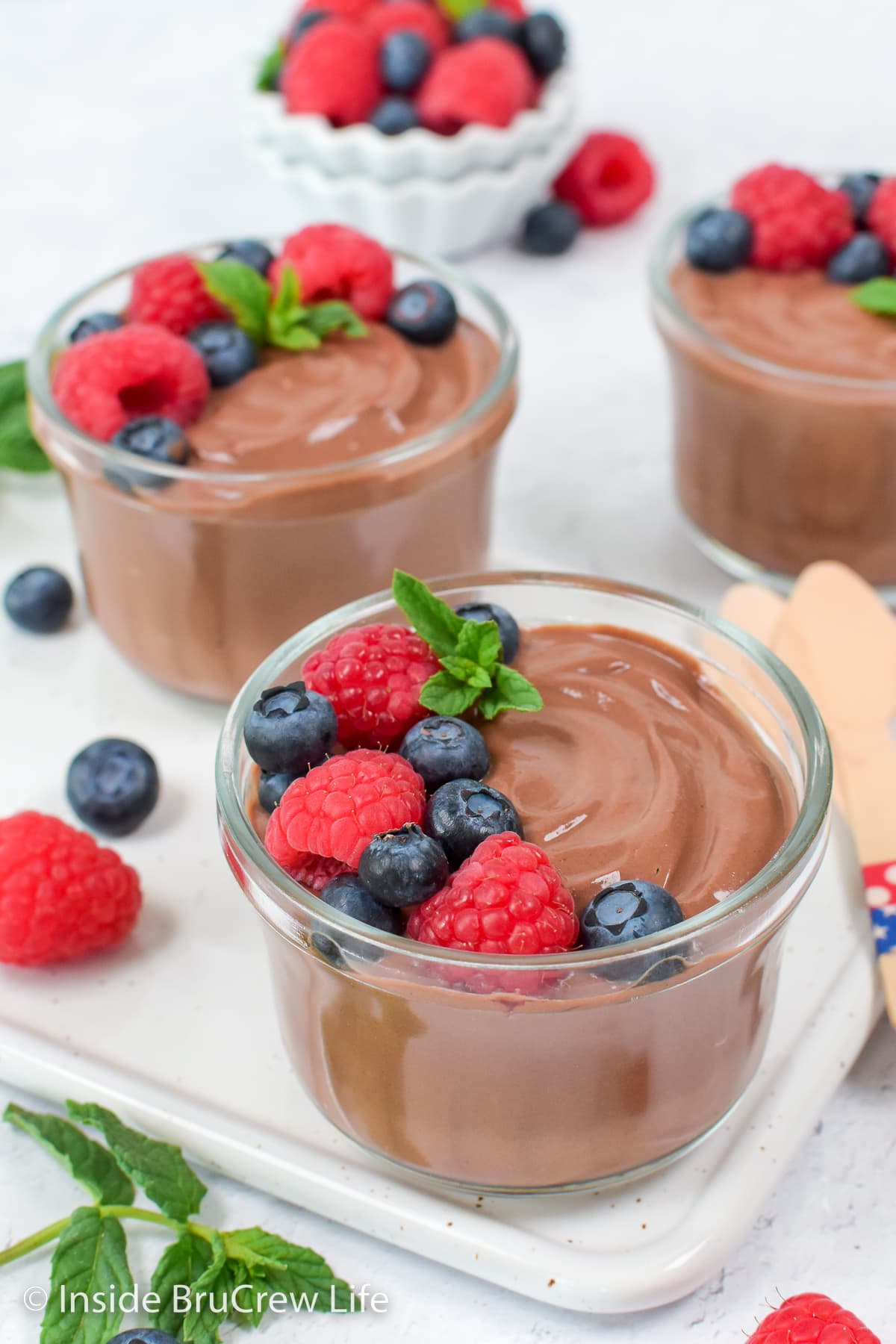 Jump to:
When I'm craving chocolate or looking for a quick nutritious snack, I like to make this tofu pudding. This treat is easy to make in minutes and satisfies my raging sweet tooth.
Pudding has always been one of my favorite desserts, but I like to make my own to boost the nutrition.
So, in my quest to find and eat better snacks, I decided to make a delicious chocolate pudding that I could indulge in guilt free.
Why You Will Love This Recipe
This vegan chocolate pudding is not only delicious, but also nutritious. The tofu dessert contains protein, making it a great snack or post workout dessert.
It is easy to make in minutes in a blender.
There are no preservatives or hard to pronounce ingredients.
Plant based pudding is a great dessert for anyone with dietary restrictions.
It is naturally dairy free, egg free, and gluten free.
This homemade pudding has a smooth, velvet texture.
Melted chocolate and cocoa powder gives it a great chocolatey taste.
This tofu pudding is delicious all by itself. But if you need a fun and special dessert add some coconut whipped cream and berries to each cup.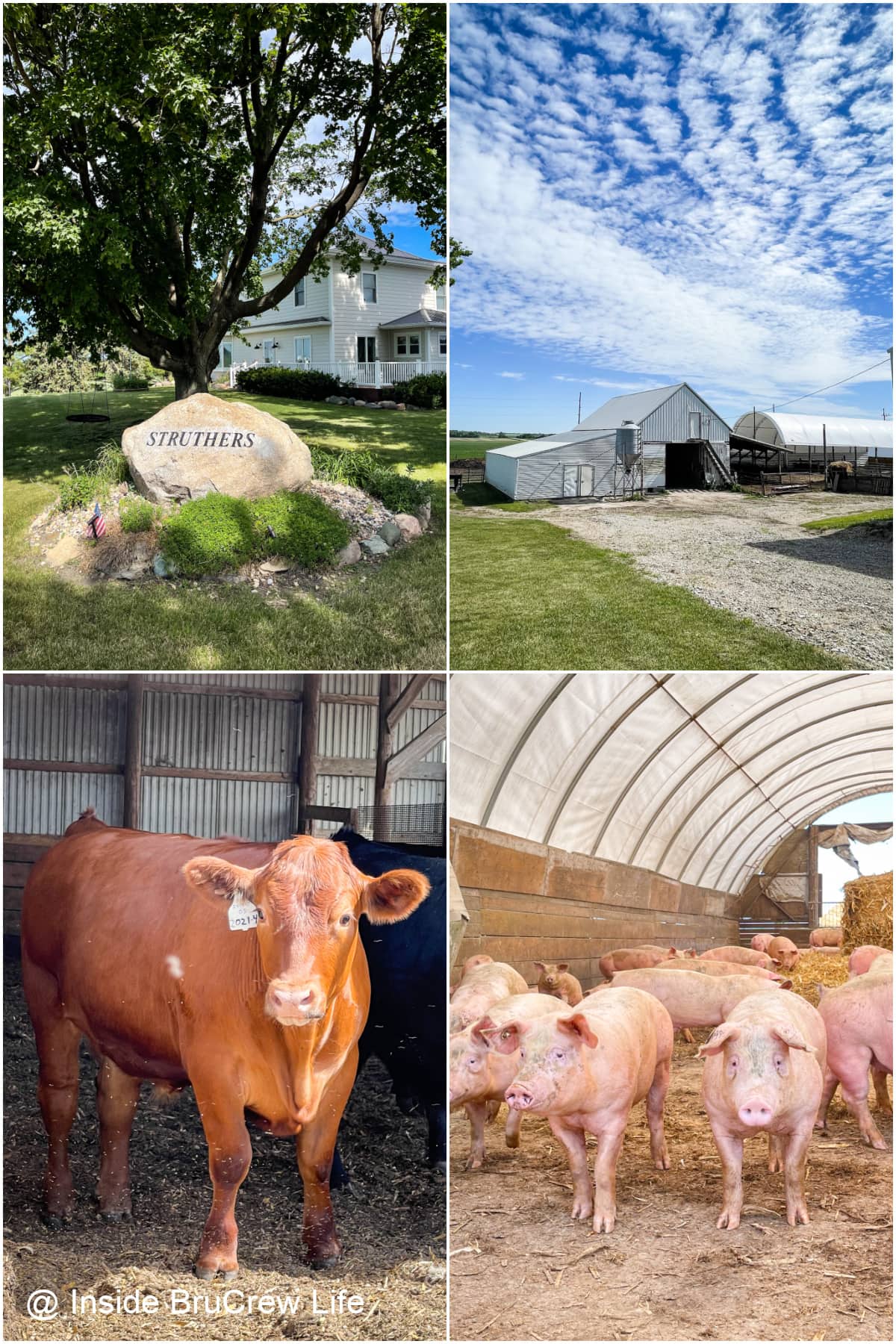 Soybean Farming
Recently, I had the opportunity to visit Iowa with Best Food Facts. There we met Dave Struthers and toured his farm. Dave shared with us that he bought this farm when he was 18, and he has been raising pigs, cattle, corn, and soybeans ever since.
As a consumer, I love visiting farms and gaining more knowledge about the farm to table process. Farmers love what they do, and it really shows when you talk to them. Their desire is to leave their land better than when they started. Being able to do more with less helps to preserve their land for future generations.
In order for most farms to be sustainable, there is a full circle that happens in the barns and fields. Most crop farmers also raise cows and pigs. They use the soybeans and corn to feed their animals.
Then they use the manure the animals produce as fertilizer for the crops. This circle is one way that farmers to do more with less.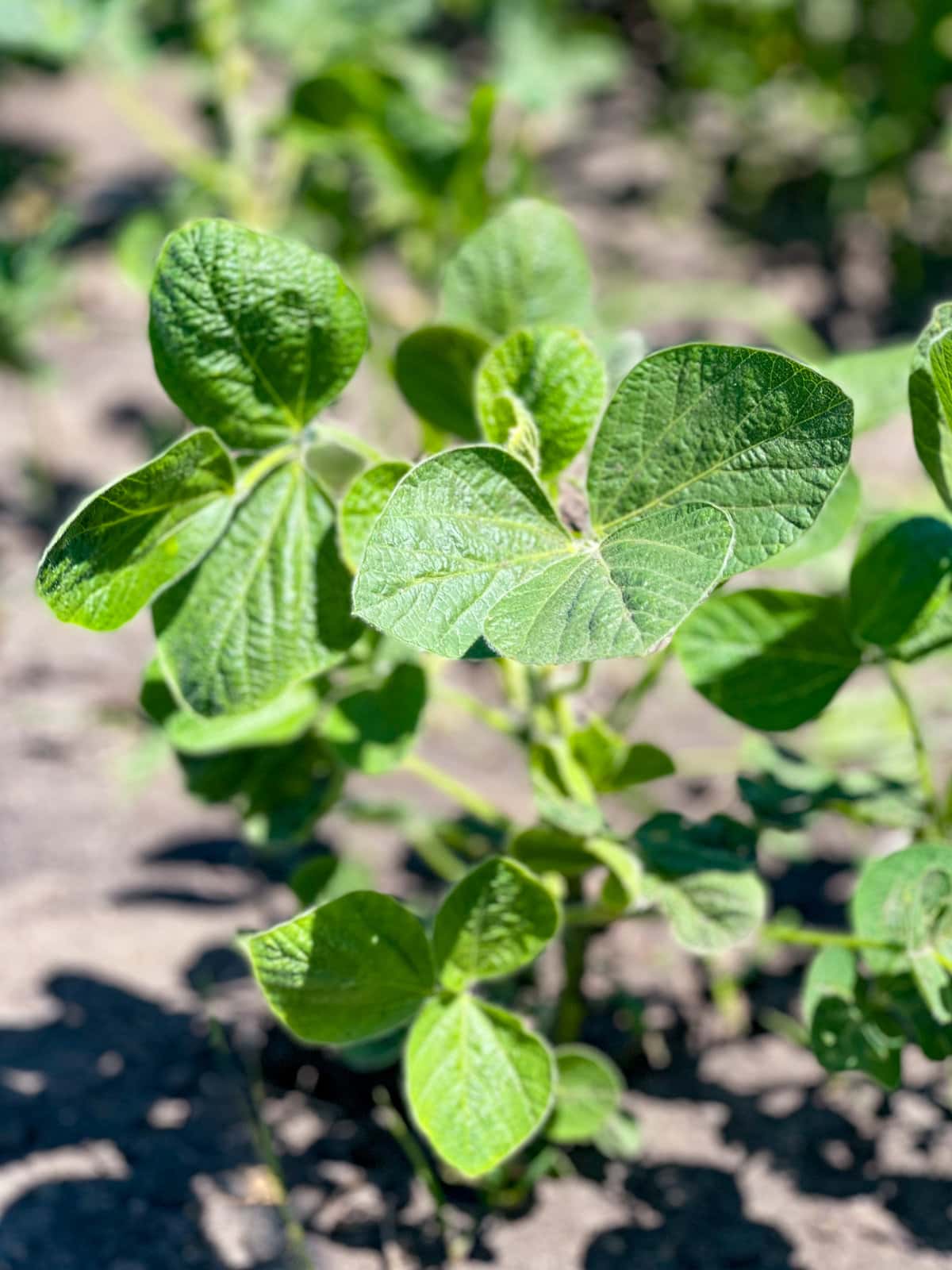 Is soy good for you?
Soy always attracts questions and concerns, and over the years false information has been spread about this green legume. On day two of our tour, we met Charlotte Rommereim, a registered dietician. She answered all our questions regarding soy and health.
Did you know that soy is an inexpensive and versatile source of protein, fiber, and calcium? Soybeans are one of the few plants that contain the 9 essential amino acids that our bodies cannot make on their own. This makes them a complete protein source.
Eating isoflavones that are found in soy may decrease the risk of breast cancer in women and may alleviate hot flashes and symptoms of menopause. For men, soy is processed in the body similar to whey supplementation and may help with gains in strength and lean tissue.
Soybeans isoflavones are a type of estrogen. Isoflavones are not the same estrogen found in the human body, and our bodies do not always utilize them.
If you have more questions, you can check out more on soy nutrition and health research. You can also find scientific studies and research, along with resources and information at the Soy Connection.
Ways to Enjoy Soy
There are so many different and delicious ways to include soy in your foods.
We enjoyed a delicious chocolate tofu pudding on our trip, so I couldn't wait to get home and make my own healthy version. Adding cocoa powder and melted chocolate chips to silken tofu gives the dessert a rich chocolate flavor that you will love.
Key Ingredients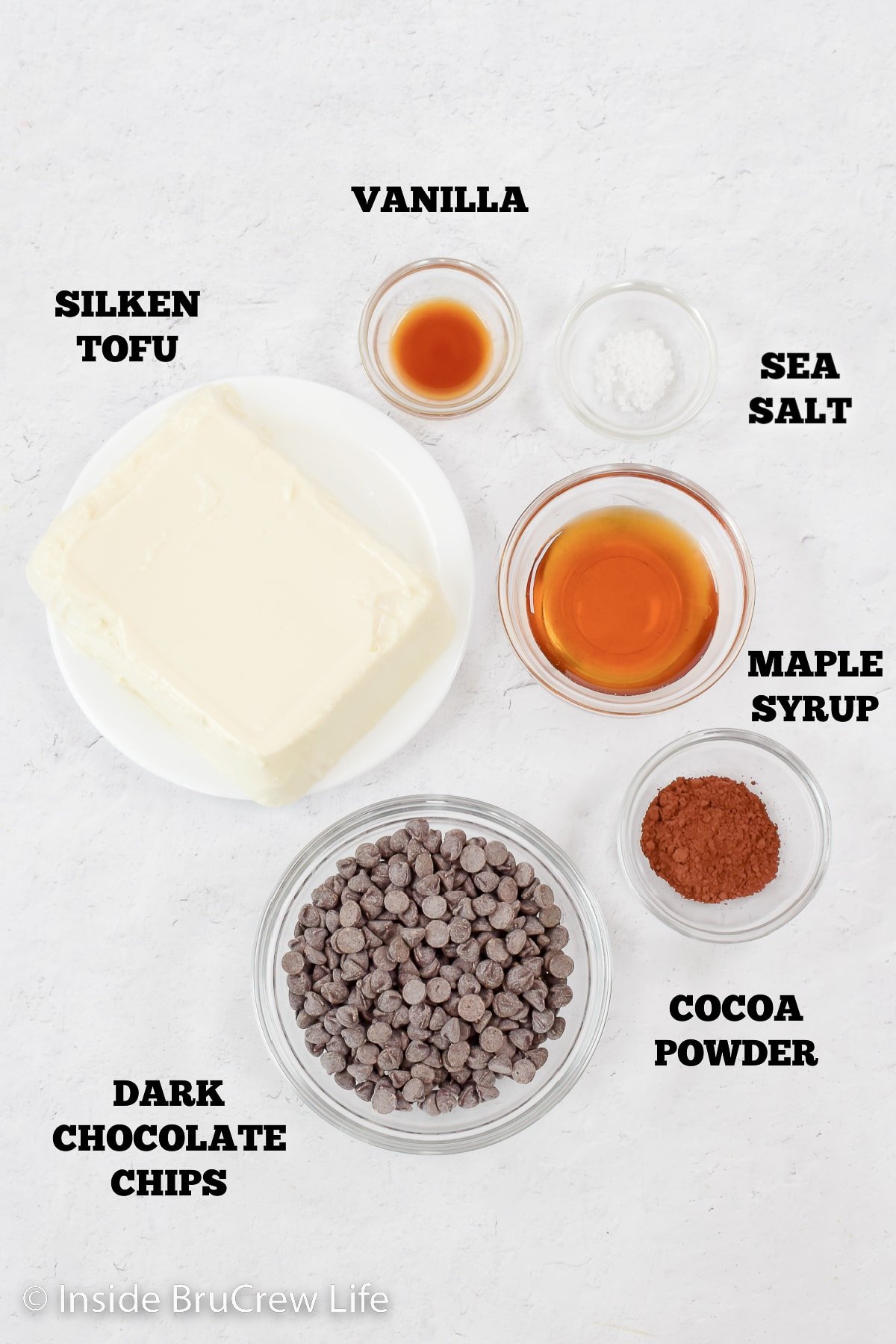 All you need to make this creamy vegan dessert is 6 simple ingredients and a blender.
Silken Tofu - In order to make a creamy silky dairy free pudding, make sure you buy a soft tofu. You can find it in the refrigerated case in the produce aisle. Shelf stable tofu can also be found in the ethnic section of grocery stores.
Maple Syrup - Sweetens the pudding. If you are not vegan honey can also be used, or any other sweetener.
Cocoa Powder - Increases the chocolate flavor and gives the tofu pudding a darker color.
Vanilla Extract - Adds a rich flavor to the pudding.
Sea Salt - Balances out the sweetness from the chocolate.
Dark Chocolate Chips - To make this vegan use sugar free dark chocolate chips. To make this dairy free and egg free, look for allergen free chocolate.
BruCrew Tip: If you want to increase the protein in this pudding, add 1-2 scoops of your favorite vegan chocolate protein powder.
How to make Protein Pudding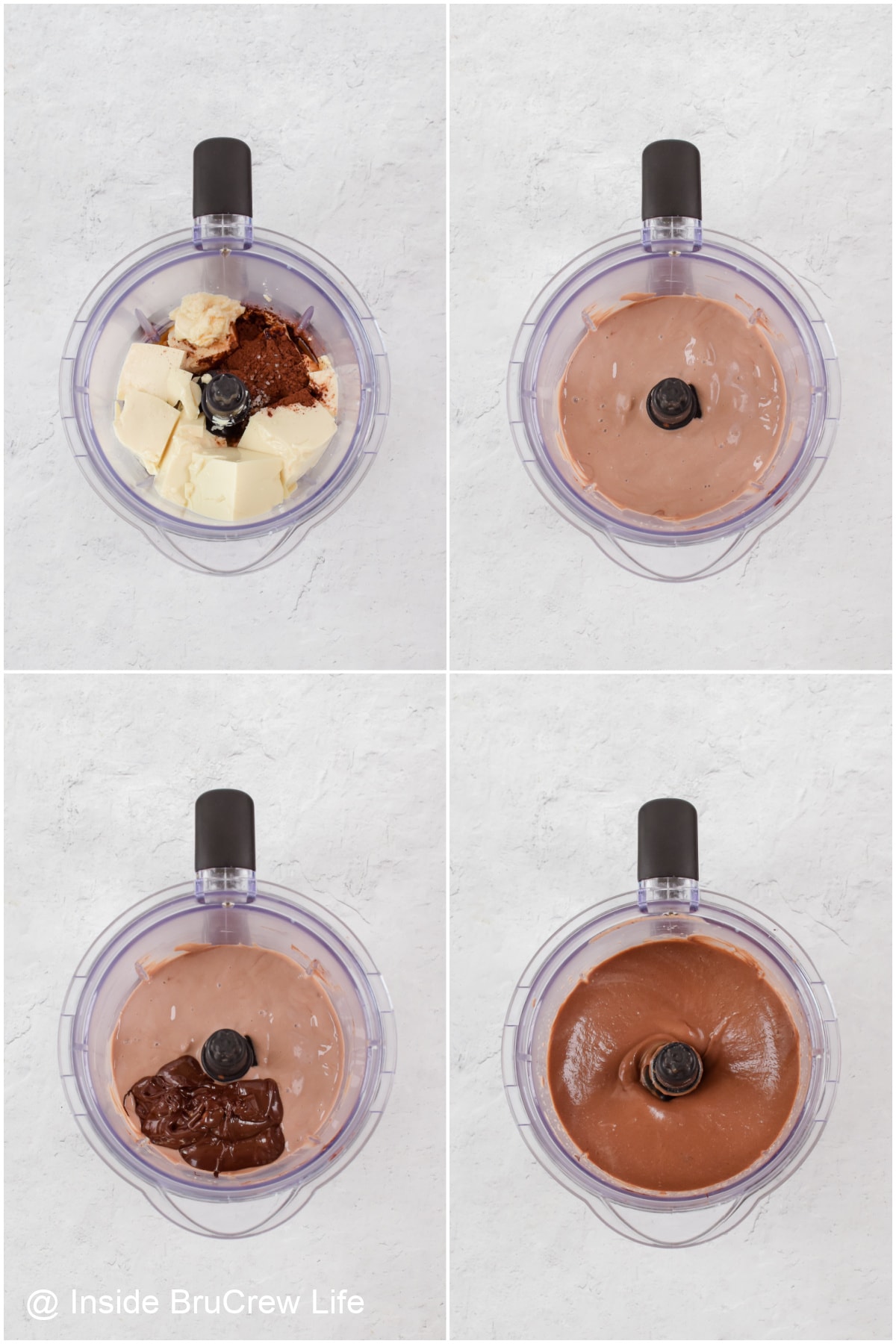 This chocolate tofu pudding recipe literally takes minutes to make. All you need is a blender and the patience to wait for it to chill in the refrigerator.
Prep the tofu. Remove the silken tofu from the refrigerator at least 30 minutes before you want to make the pudding. Open the package and drain any excess liquid. You do not need to press this tofu before using it.
Melt the chocolate chips. Place the chocolate in a small pan over low heat. Stir until melted and creamy. Remove from the heat.
Make the pudding. Place the tofu, maple syrup, cocoa powder, vanilla, and salt in a food processor. Pulse until smooth. Use a spatula to scrape the sides. Add the melted chocolate and pulse again until creamy and chocolatey.
Divide and refrigerate. Pour or spoon the tofu pudding into 5 small ramekins. Cover with plastic wrap and refrigerate for 2-3 hours or until firm and chilled.
Top and serve. Add your favorite toppings like 3 ingredient whipped cream, fresh berries, coconut flakes, nuts, or bananas.
Storage Recommendations
Store the covered pudding cups in the refrigerator. This is a great treat to make ahead of time because it keeps for 3-4 days.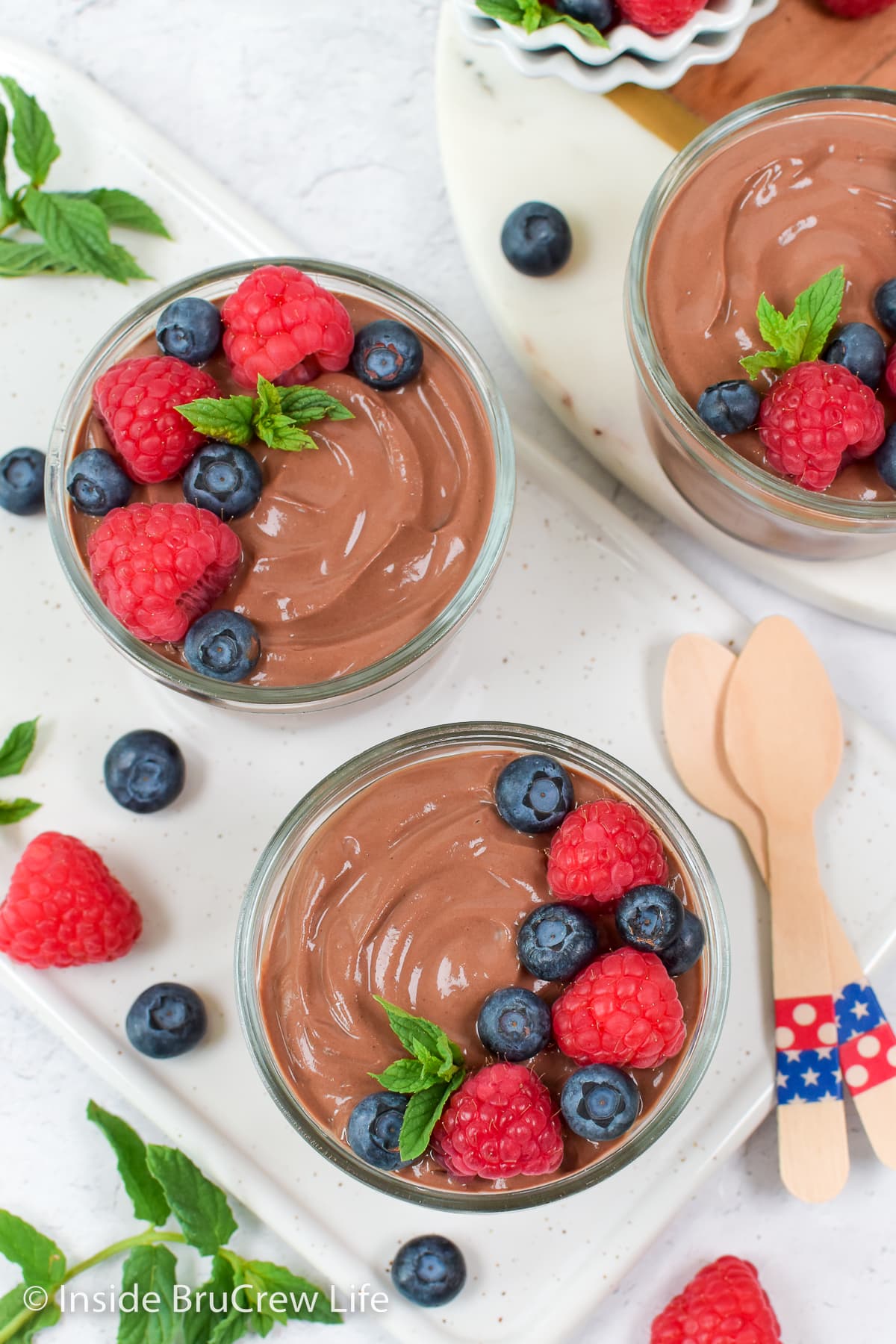 Tips and Tricks
Let the tofu come to room temperature before mixing it with the other ingredients.
Once you melt the chocolate chips, allow the chocolate to cool before mixing it in the tofu mixture.
Use a good quality chocolate for best taste. Use a brand that you enjoy the taste of.
Use vegan white chocolate chips if you want to make a white chocolate protein pudding.
Add a teaspoon of instant coffee to the tofu pudding to intensify the chocolate flavor.
FAQs
What is tofu?
Tofu or soybean curd is made by pressing the soft curds into a block. Some tofu is solid and firm, while others are soft and creamy. It has a mild, almost flavorless taste, so it is a great alternative to dairy products. Tofu can be flavored with spices, marinades, and sauces.
Is silken tofu the same as regular firm tofu?
Tofu can be purchased in different degrees of firmness. Firm tofu is dense and retains its shape when cut or crumbled. It is used for stir frying, baking, and deep-frying. Silken tofu has a much softer texture and can be used in smoothies, soups, dips, and pudding.
Can you use firm tofu in pudding?
Firm tofu can be used, but the pudding will be thicker and not as creamy. You may need to thin it down with a little bit of soy milk. Silken or soft tofu will give you the creamiest, silkiest texture.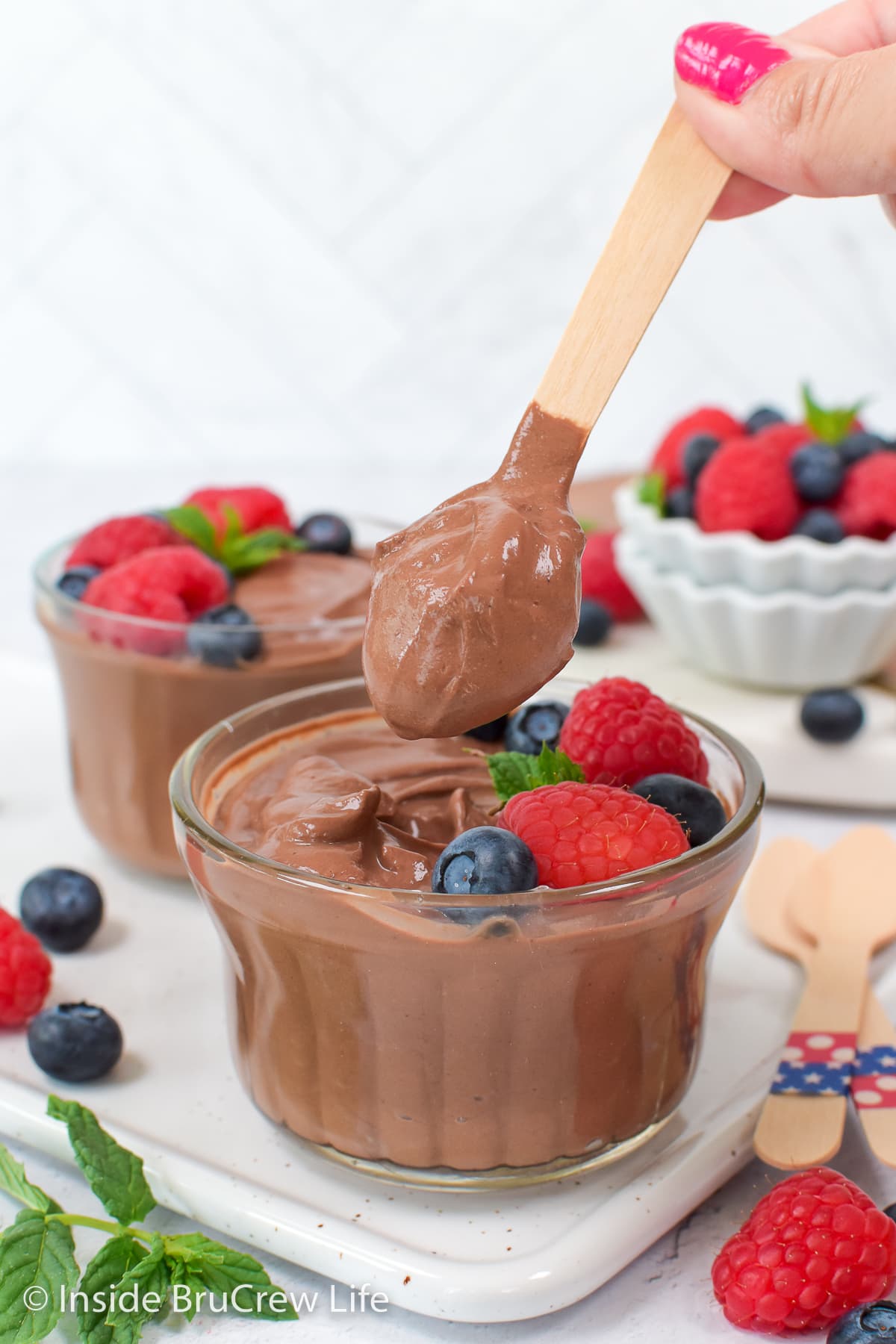 Do you love a recipe you tried from Inside BruCrew Life?
Please leave a 5-star ⭐️ rating and a review in the comments section below.
*This post has been sponsored by Best Food Facts. I was compensated for my time to travel and to write this post. All opinions are 100% my own.