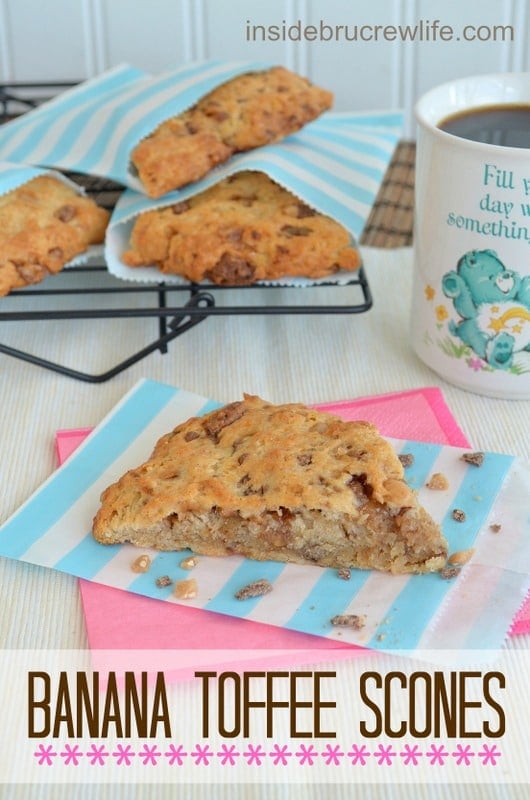 Yes, I have a banana addiction.
I can't just buy a few at a time.  But of course, they all turn brown and spotty before I can eat all of them.  I'm a green banana snob.  Ripe bananas totally gross me out.  But…that just means I can be a crazy baker for a few days.   If I can get to them before everyone else in the house that is.  I realize that this is the third recipe in a row with banana in it.  
I have made muffins and cheesecake so far in just one week.   Are you tired of the yellow fruit yet?  Please say no, please say no!  I still have a few more…like I said I buy a bunch at a time.  I  promise to wait a little bit before the next one though.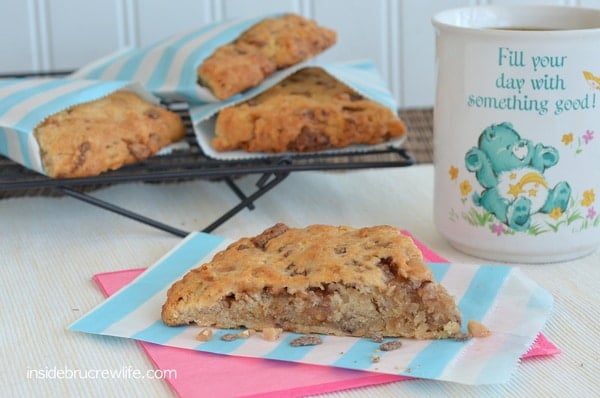 But for now, let's talk about these scones.  You need them in your life because they taste like banana bread but in a traditional scone form.  And of course I threw toffee bits into the dough because, well, because I love toffee bits.  And you guys are pretty fond of candy in baked good too.  Am I right?   Another great thing about these scones is that you only need a bowl and a fork to create the dough.  I love when I don't have to dirty 10 million pots and pans to make one thing.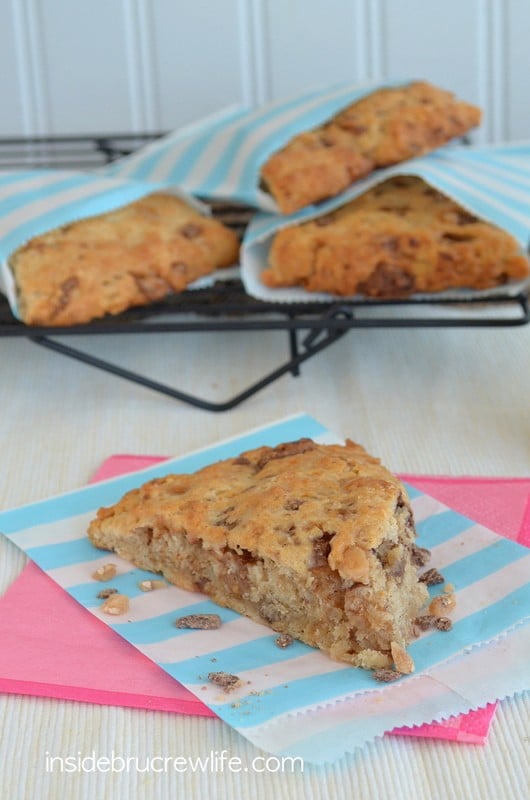 What are you waiting for?
Go bake up some scones with those bananas on your counter!!!
I told you I was addicted to bananas…
here are a few more of my favorites.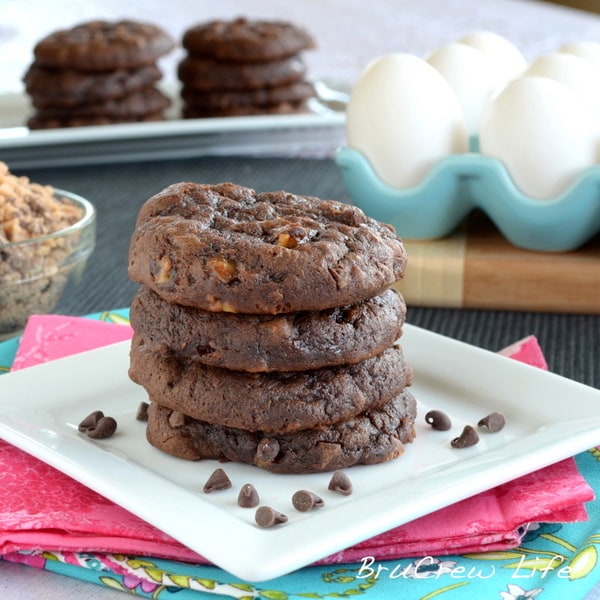 CHOCOLATE BANANA TOFFEE COOKIES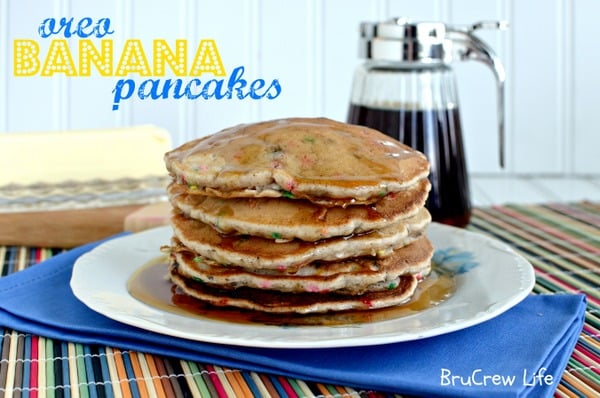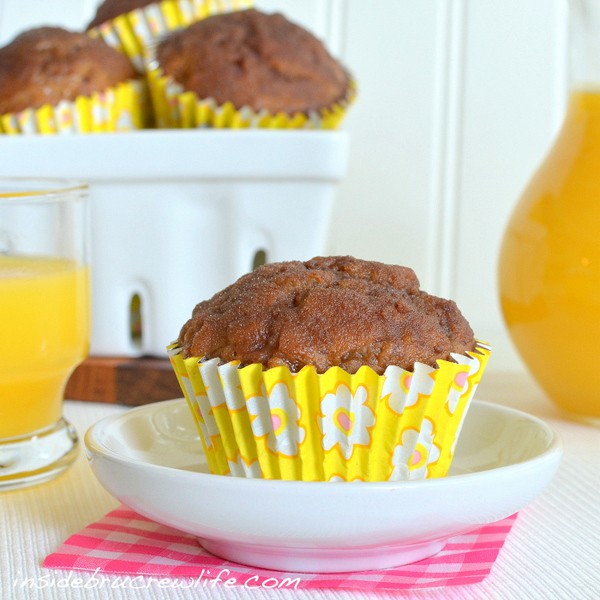 Make sure you never miss a BruCrew post:
FACEBOOK | TWITTER | PINTEREST | BLOGLOVIN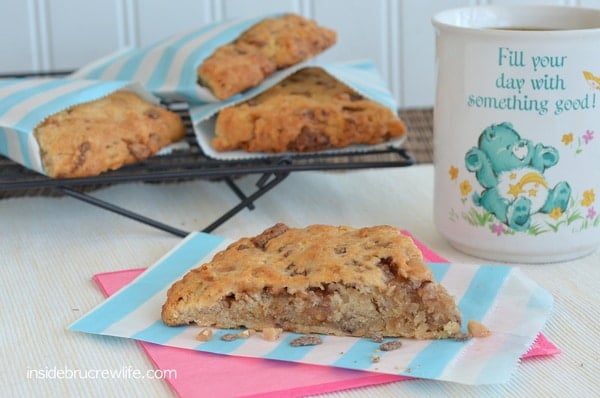 Light and flakey banana toffee scones that taste like banana bread.
Ingredients
2 cups flour
1/4 cup sugar
1 and 1/2 teaspoon baking powder
1/4 teaspoon salt
1/2 cup chocolate covered toffee bits
6 Tablespoons butter, cold
1 teaspoon cinnamon
2/3 cup buttermilk
1/3 cup smashed brown banana
1 teaspoon vanilla
Instructions
Combine all the dry ingredients in a bowl. Add the butter and cut in with a fork until well mixed. Create a well in the center and add the milk, vanilla, and bananas. Gently mix until everything is incorporated.
Place the dough on a non stick baking sheet and pat into an 8 inch circle that is about 1 inch thick. Gently score the dough into 8 scones. Bake at 400* for 20 minutes. Remove from the oven and cut through the score marks. Place back in the oven for 5 minutes. Remove and place on a wire rack until cool. Store in a sealed container for 4-5 days. Makes 8 scones.
http://insidebrucrewlife.com/2013/01/banana-toffee-scones/
Copyright Inside BruCrew Life
Shared with: What's In Your Kitchen, Wow Me, Whatsits, What's Cooking, Treasures, Chic & Crafty, Kitchen Fun, Creative Weekend, Tickled Pink,