This Apple Cranberry Turkey Salad recipe has been sponsored by King's Hawaiian.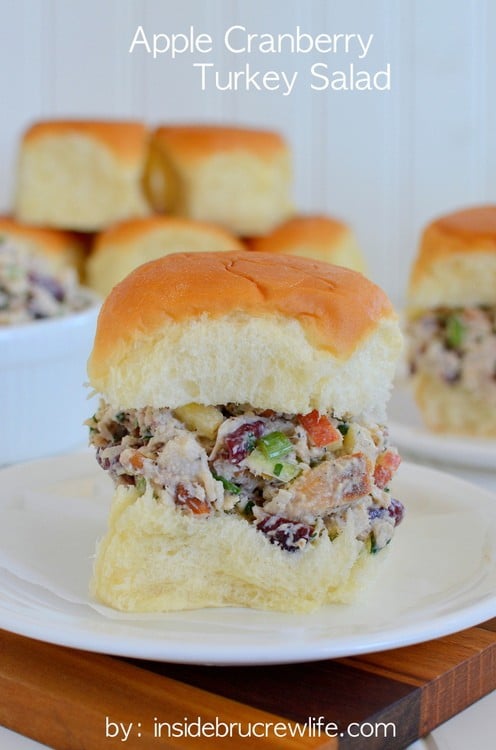 This time of year is really my favorite. The cool weather, the changing leaves, the bonfires, s'mores, and of course all the food from the holidays. Make sure you do not blink in the next few days because the holidays will be here and over if you do.
I look forward to Thanksgiving and Christmas probably the most out of any holiday. There is always plenty of good food to eat, and family and friends to spend those days with. We do not go hungry on holidays. Everyone helps out and brings their favorite dishes to share. Snacking on appetizers goes on almost all day. And of course the dessert trays are never overlooked. Everyone usually samples one or more off that tray right away.  
I actually really look forward to the day after holidays too because of all the leftovers. Because of all the snacking going on all day, we always have a refrigerator full of leftovers to deal with the next day. There is something about turkey and stuffing on the day after.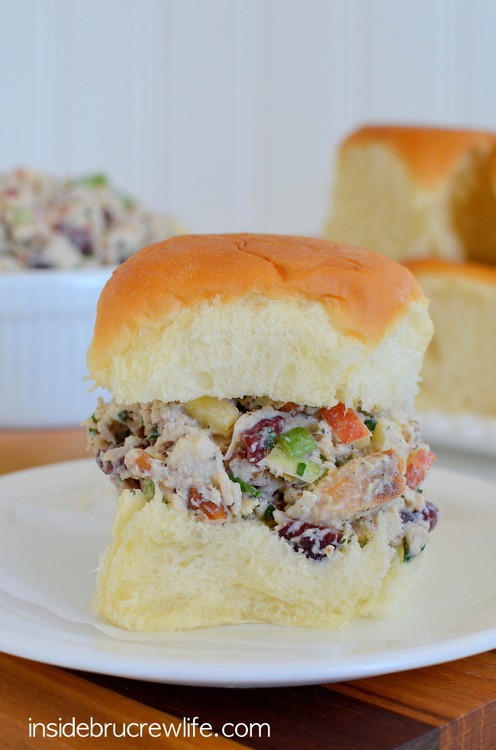 Recently King's Hawaiian® asked me to develop a recipe using their original roll. I decided to create a recipe that uses some of those holiday leftovers in a delicious sandwich that can be eaten for days. The ingredients in this turkey salad are ones that you should already have on hand for those holiday recipes. Just make sure you buy a little bit extra, so you can mix them into your leftover shredded turkey. This would be a great lunch to enjoy after getting back from scoring all those deals on Black Friday.
Go ahead and mix this salad up the night before when you are putting away the leftovers. Instead of adding a lot of extra creamy fat, use some greek yogurt mixed with mayonnaise. With all the food we will be eating over the holidays, we have to watch calories some where. With just a little dressing, you really are able to taste all the fruits and nuts.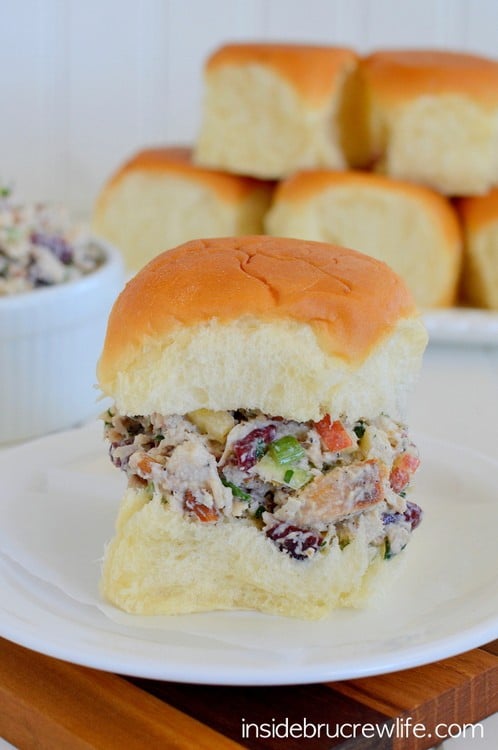 And of course what better way to eat this turkey salad then on a King's Hawaiian® dinner roll. My family absolutely loves these rolls. They are light and flaky with that sweet taste. For our family of 5 I bought two 12 packs to eat our turkey salad on. I knew that we would eat quite a few of these in just one sitting, so I wanted to be prepared.
Seeing how fast these rolls went, I'm thinking we will need to buy quite a few more packs for all those holiday dinners.
Yield: 6 cups turkey salad
Apple Cranberry Turkey Salad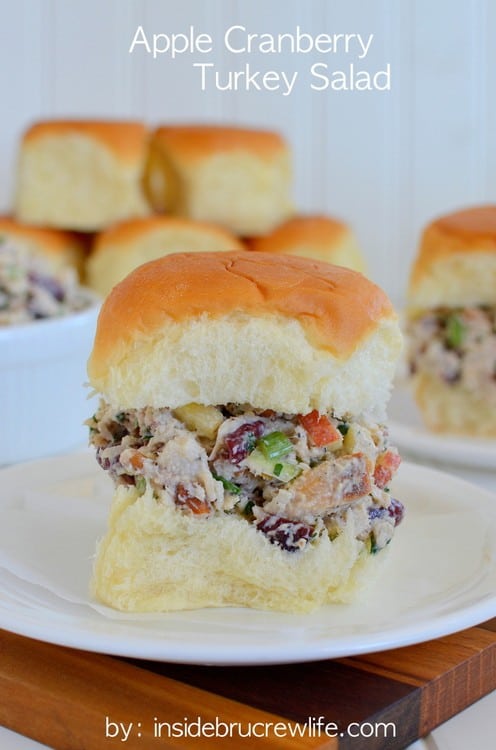 The refreshing Apple Cranberry Turkey Salad uses the leftovers from holiday dinners.
Ingredients
3 cups cooked shredded turkey
3/4 cup chopped pecans
2 celery stalks, diced
1 cup dried cranberries
1 cup diced apple chunks
1/2 cup plain greek yogurt
1/2 cup mayonnaise
1/2 cup fresh finely diced parsley
salt and pepper to taste
King's Hawaiian dinner rolls
Instructions
Combine everything together in a large bowl. Stir until mixed thoroughly.
Refrigerate for a few hours so the flavors have time to blend.
Serve the salad on the dinner rolls. Keep refrigerated.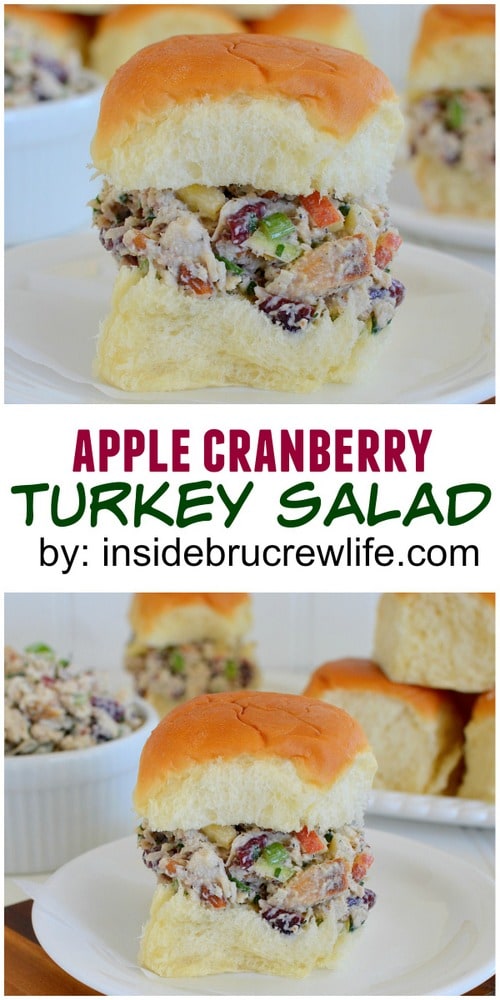 Great holiday recipes start with KING'S HAWAIIAN® Dinner Rolls! Vote for your favorite KING'S HAWAIIAN recipe here for a chance to win one of three $500 gift cards! Sweepstakes Rules.
This is a sponsored conversation written by me on behalf of King's Hawaiian®. The opinions and text are all mine.