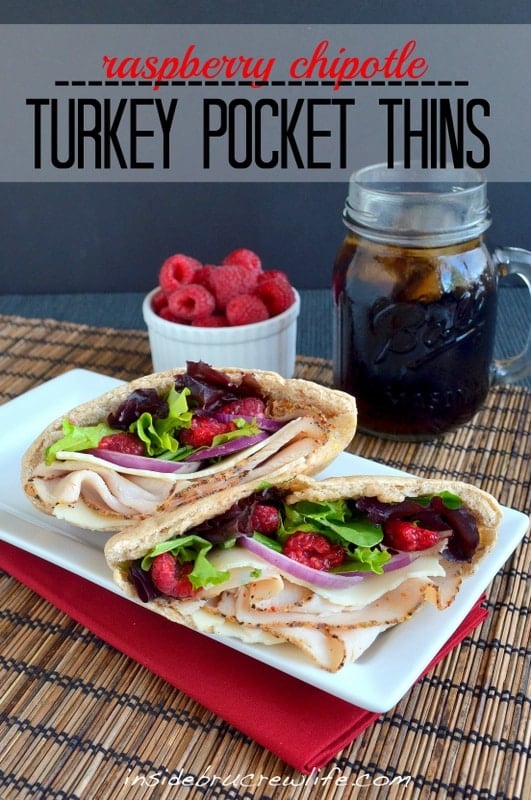 I have a new appreciation for full-time working moms.  My hat is off to those of you who run your household, work, exercise, and find time to pack your children's lunches.  In the past 6 months I have transitioned from a full time stay-at-home mom to a part-time working mom.  I am still at home, but the transition has been harder than I imagined.  My daily cleaning schedule that I used to stick to has gone out the window.  Flexibility has become my new best friend, as I allow it to become part of my life.  I am still working on developing a good routine that includes work and housework.
My laundry room now has piles of clean and dirty laundry waiting for me to attend to, and dust bunnies have taken up residence under my couches.  There are days I work right through lunch to meet deadlines, or because there is nothing good to eat in my refrigerator.  Have I mentioned that dinner is usually the last thing on my mind?  Thank goodness for a husband that loves to prepare real food, or we would be eating cookies, brownies, and cake three times a day.
Did you know that Sam's Cub has a line of private label lunch meats that are affordable and delicious?  By keeping a few of these on hand at all times, lunch can be put together in no time at all.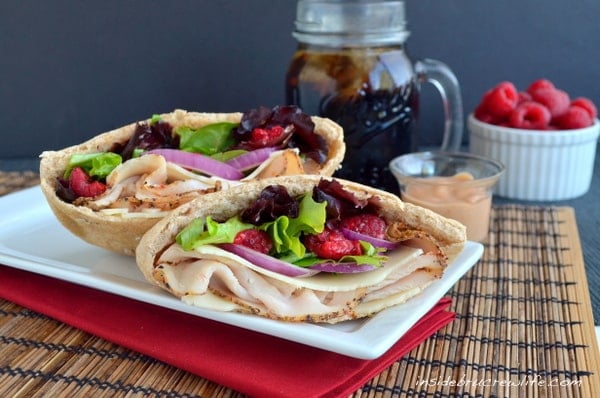 The other day, my husband and I shopped at Sam's Club to pick up some of their Castle Wood lunch meats.  I have seen it there before, but I have always passed over it because I assumed it would be pricey.  I was pleasantly surprised to see how affordable the meat really was.  They have several different meats to choose from.  There are even variety packs if you want to try more than one without buying them all.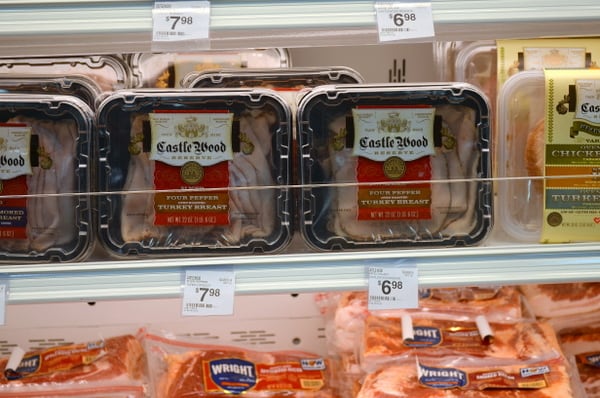 We decided on the Four Pepper Turkey Breast and some Provolone cheese.  Of course I had to try the turkey as soon as we got home.  It was absolutely delicious.  The meat is full of pepper flavor.  It is so much better than the turkey I usually buy.   I pulled a few more things from our refrigerator and got to work on a simple sauce to make the sandwich stand out.  Mayonnaise and barbecue sauce is my new favorite sauce.  The raspberry chipotle gives it the sweet and spicy kick that I love.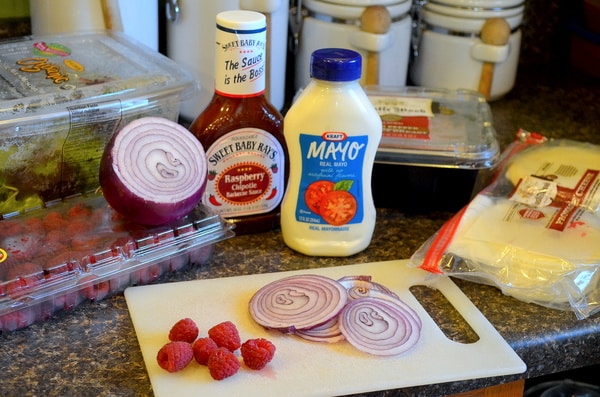 I wanted to create a quick sandwich that looked gourmet.  With a few extra items, any sandwich can be taken to new levels in a short time for little money.  The fresh spring mix, red onion, and raspberries really compliments the spicy sauce and peppered turkey.  For a fun twist, I used an 8 grain pocket thin flatbread instead of regular bread.  Any way to cut calories and carbs is a great choice for me.  I couldn't wait to sit down and enjoy every single bite of this beautiful pocket.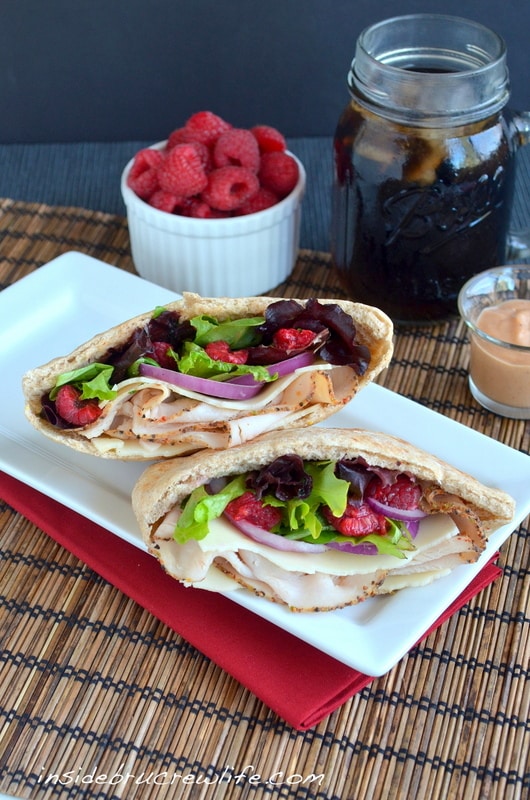 Now that I know how quickly I can put together a gourmet lunch for low prices, there is no excuse for me to work through lunch again.
This sandwich would travel well too, for those moms who are looking for meals to pack in order to save money.  Eating out each day can become costly.  It helps to have healthy, delicious meals that can save you time and money.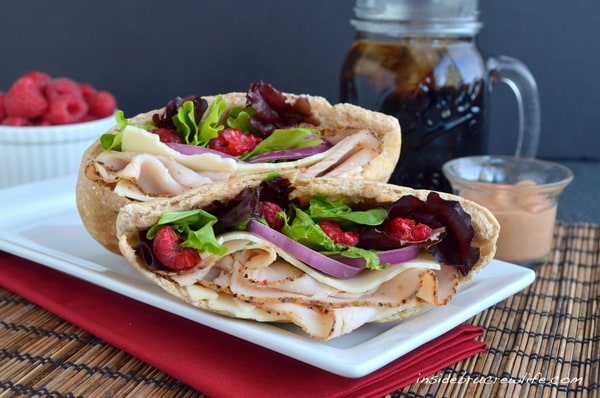 Stay up to date on  Sam's Club specials:
Sam's Club Facebook | Sam's Club Twitter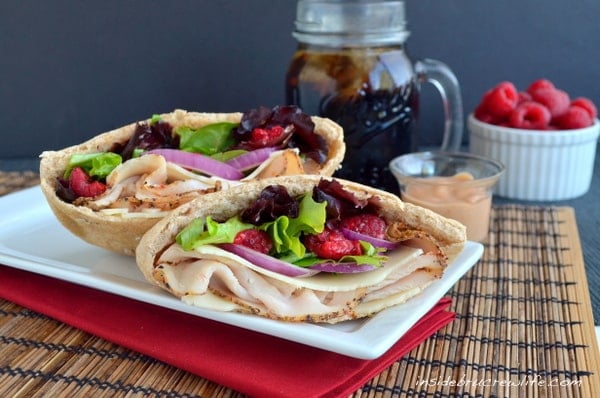 Healthy, gourmet raspberry chipotle turkey lunch meat sandwich that is affordable and tasty.
Ingredients
1/4 c. mayonnaise
2 Tbsp. Raspberry Chipotle barbecue sauce
1 Pocket Thin flatbread, broken in half
4 slices Four Pepper Turkey Breast (Castle Wood)
2 slices Provolone cheese
1/2 c. spring salad mix
6 slices red onion
4-6 fresh raspberries, halved
Instructions
In a small bowl, combine the mayonnaise and barbecue sauce. Spread a little bit of the sauce on the inside of the pocket.
Fill the 2 pockets with the rest of the ingredients.
Notes
If you are going to pack this for a later lunch, reserve the raspberries and sauce in a container. Place those on the sandwich right before eating.
https://insidebrucrewlife.com/raspberry-chipotle-turkey-pocket-thins/
Copyright Inside BruCrew Life
I am a member of the Collective Bias®  Social Fabric® Community.  This shop has been compensated as part of a social shopper insights study for Collective Bias™ and Sam's Club Private Label #CBias #SocialFabric  All thoughts, opinions, pictures, and recipe are my own.