Brownie Batter Coffee Ice Cream: swirls of brownie batter in a chocolate chip coffee ice cream makes a fun and delicious dessert to enjoy any time of year.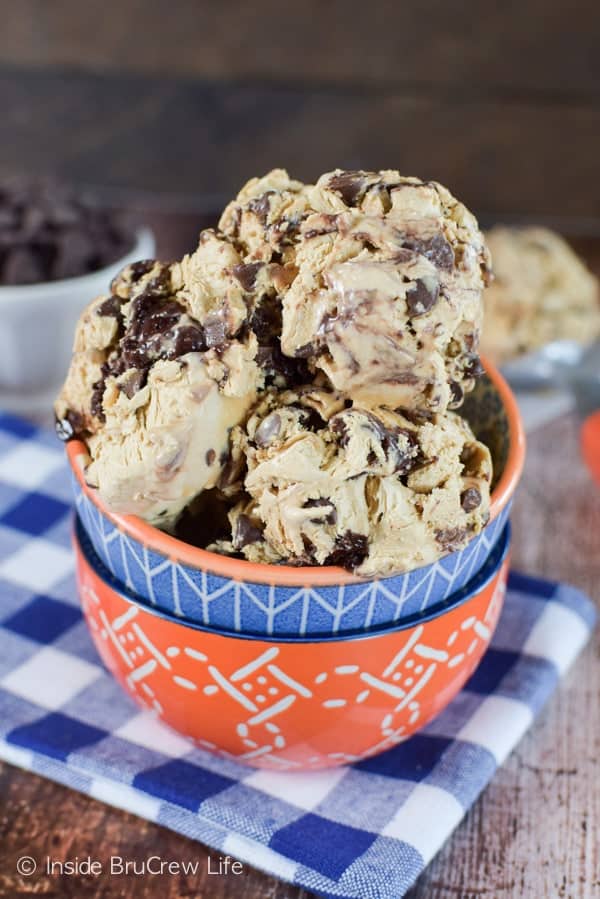 One thing that we almost always have in our freezer is ice cream. It's just a dessert that can be enjoyed any time of year. Ice cream is good when it is 90 degrees outside and you are in shorts, and it is still good when it is 30 degrees and you are wrapped in a blanket. Am I right?
Want to know something crazy? I went through a phase when I was younger...much younger...that I did not like ice cream. I know, right?
What kind of crazy kid doesn't like ice cream? I am so glad I grew out of that strange phase. I think it was the fact that it was so cold...maybe it bothered my teeth or something. Whatever the case was, it's gone now. I can down a bowl of ice cream with the rest of them.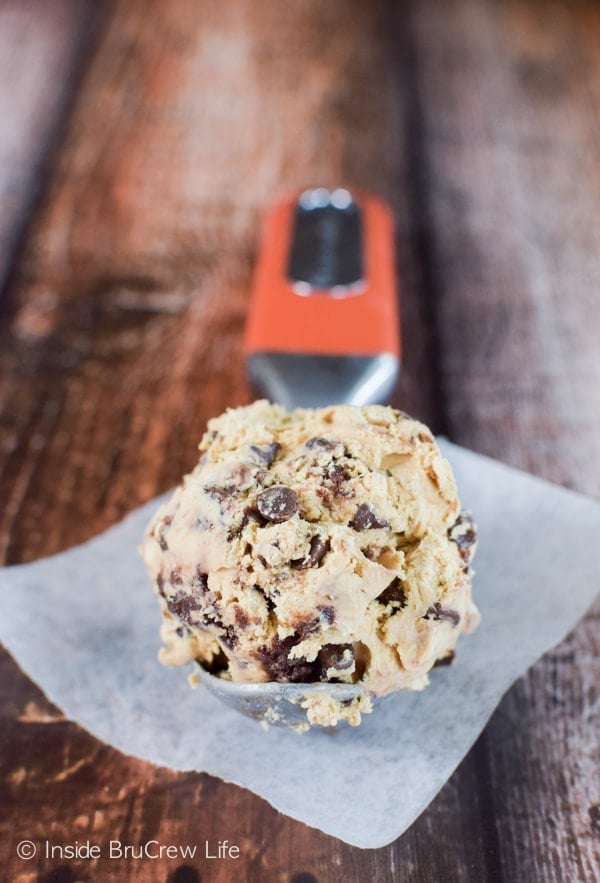 Our kids did not inherit that strange gene. They all like ice cream any time for a sweet treat. Not that we need more sweet treats in this house. I mean it is totally normal for them to come home to a pan of Peanut Butter Cup Rice Krispies or Gooey Butterfinger Brownie Bars after school.
In fact, I get stares when they come home, and I didn't make anything new. It's like they think I bake all the time or something. Ok, so maybe I do. What? It's my stress relief. That and clothes shopping...but let's just leave the clothes out of it for today.
Most of the time I just buy tubs of ice cream to hide in the freezer when it is on sale, but then there are times I like to create my own crazy combos. Like brownie batter and coffee! I mean what's not to love about that one!
Have you made the easy ice cream? Whipping cream and a can of sweetened condensed milk is all you need for the basic ice cream base. I do like to add cream cheese to mine to help it thicken better, and because I have a thing for cheesecake flavored anything.
Just make sure you give yourself enough time for the ice cream to freeze. Nothing like making ice cream for dessert and then realizing it won't be ready for that night. Not that I have ever done that before...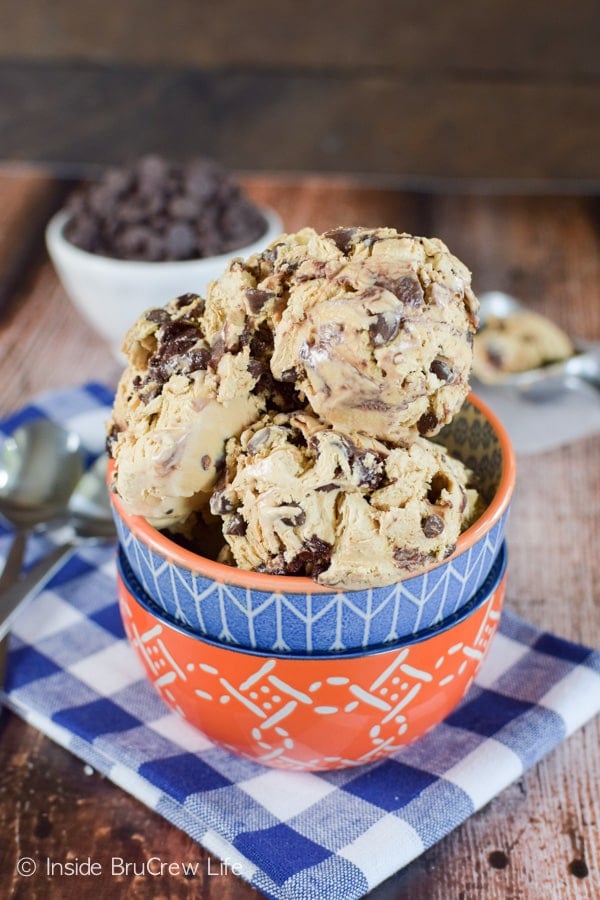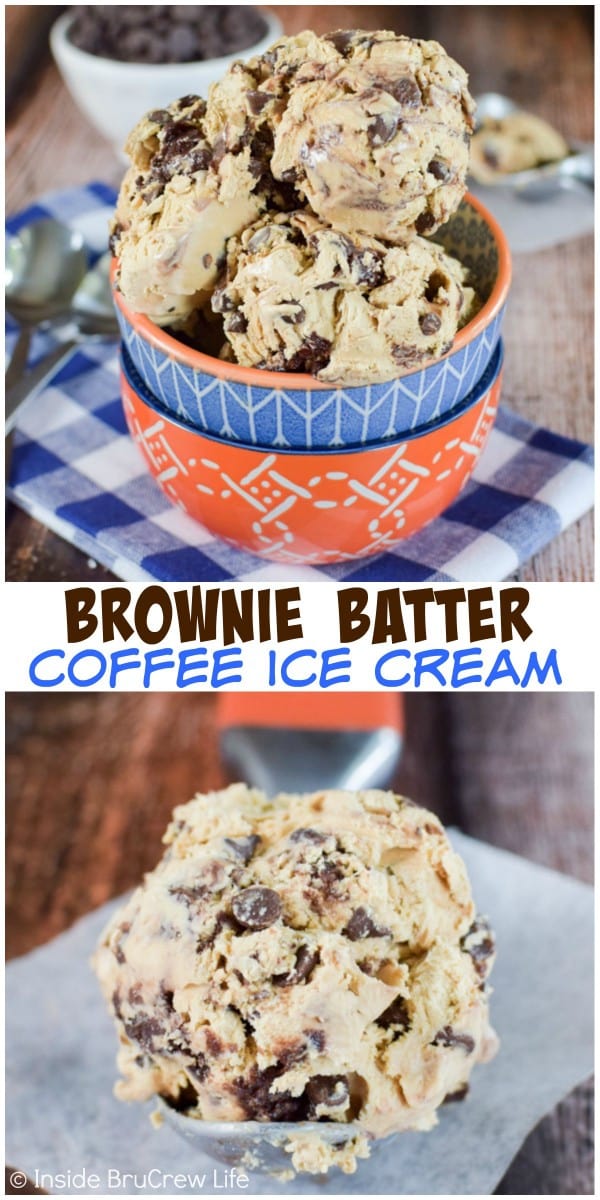 More easy no churn ice cream flavors to try: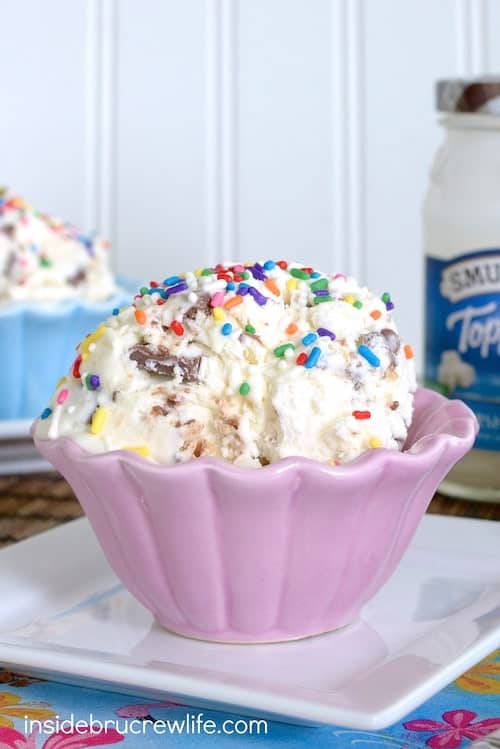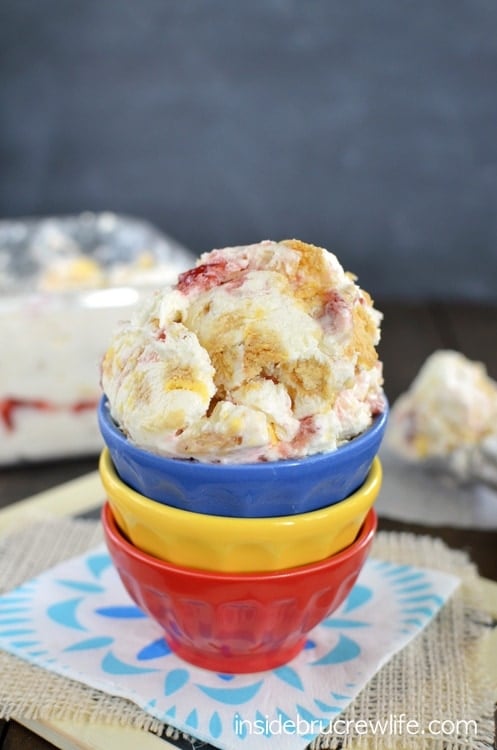 Lemon Oreo Strawberry Swirl Ice Cream