Drizzle this homemade Honey Balsamic Vinaigrette on all your veggie salads this summer. It is seriously so easy to make by shaking 5 ingredients in a Mason jar. Homemade salad dressing recipe in an instant.
This is the best salad dressing to serve with this Chicken Caprese Salad.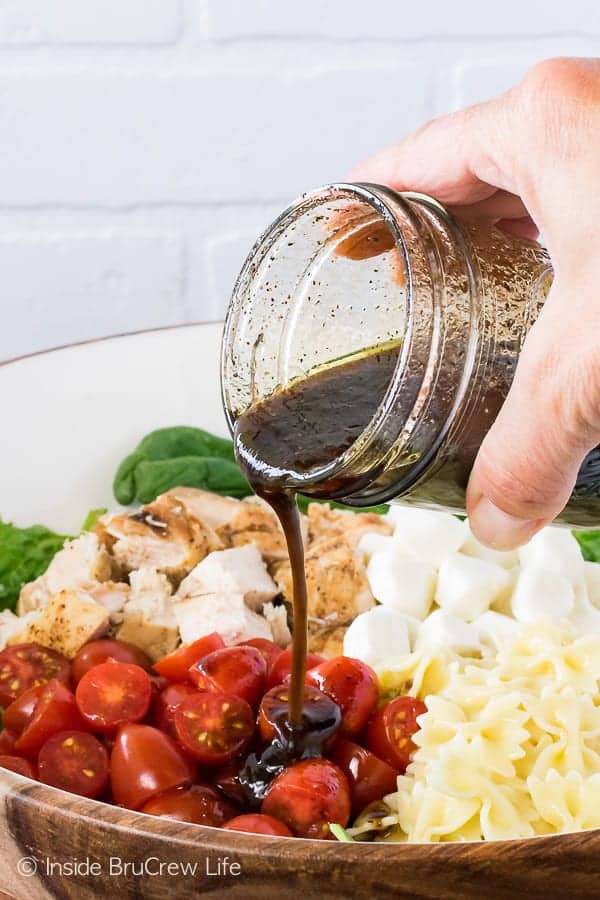 Homemade Balsamic Vinaigrette
Most of the time I just buy bottled dressing. I mean, when the store has buy one get one sales all the time, it's just easy to stock up on all the different dressings that our family enjoys. But homemade salad dressing is actually really easy to make, and it always tastes better too.
This balsamic vinaigrette can be made in about five minutes, and you probably have all the ingredients on hand to make it. I love that this vinaigrette recipe keeps for about 2 weeks.
If you are short on time for dinner, pick up a rotisserie chicken and a bag of salad from Sam's. Pull out the jar of balsamic salad dressing and give it a shake and dinner is ready.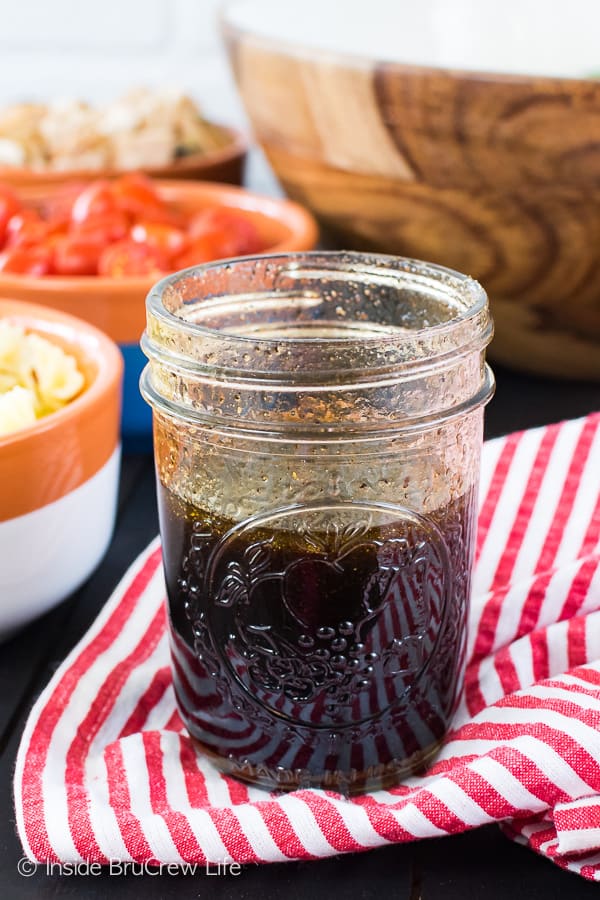 This Honey Balsamic Vinaigrette is perfect for summer salads because it is so light and refreshing. It is also delicious drizzled over cut up veggies in a bowl.
Try it on this Veggie Pasta Salad instead of using an oil and vinegar dressing.
What You'll Need
Balsamic Vinegar
Olive Oil
Minced Garlic
Honey
Salt & Pepper
How to make the Best Honey Balsamic Vinaigrette
Add all the ingredients to a mason jar.
Screw the lid on tightly and shake it until everything is mixed in.
Serve immediately with a mixed greens salad or on a Veggie Salad.
Store for 2 weeks on your counter or cupboard.
BRUCREW TIP: The recipe calls for ½ teaspoon salt and pepper, but feel free to adjust that and add more if you like. We usually double it.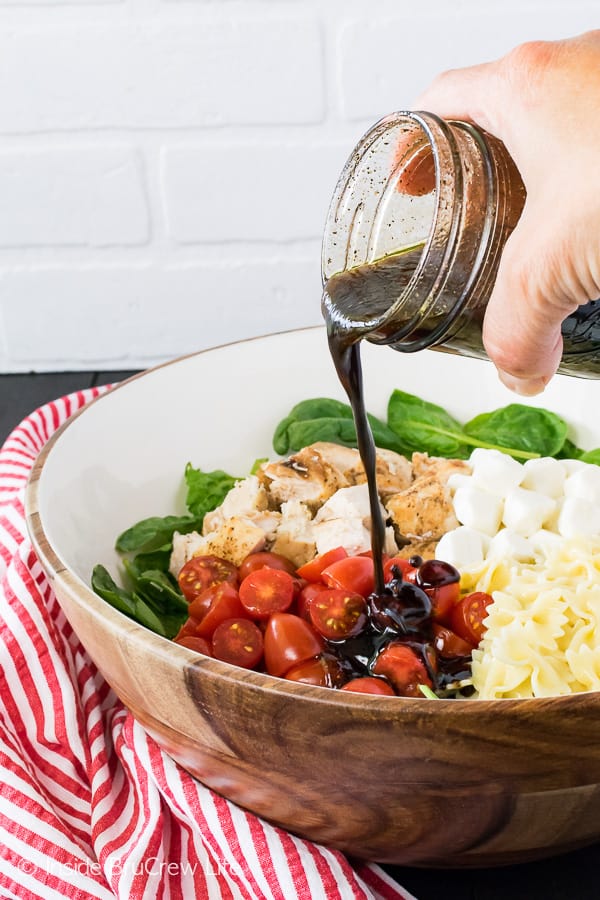 More Homemade Salad Dressings
Other Easy Salad Recipes