This Dark Chocolate Layer Cake is filled with a fluffy frosting and topped with hot fudge, pecans, and cherries. It is the perfect dessert to enjoy for any life celebration.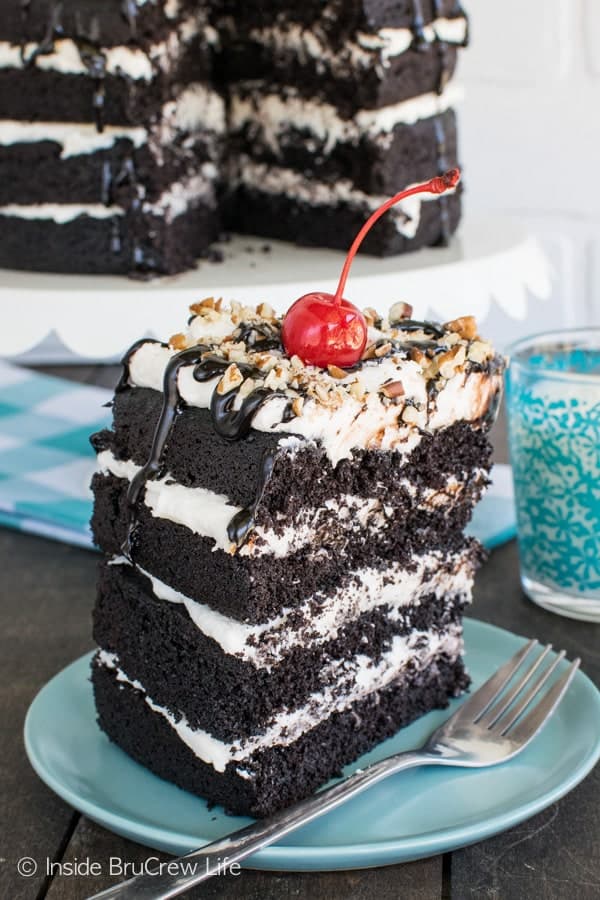 I am officially old. At least that's what our kids keep telling me over and over. I guess I remember thinking my parents were ancient when they were my age.
But honestly, I do not feel my age at all. They say 40 is the new 20, so that must be why I still feel young. Although, I have seen and been around some 20 year olds...and I don't think I want to relive those years again. 20 year olds look and act about 15 some days, so I think I'm going to start saying 40 is the new 30.
Usually by 30 you have settled down and figured out what life is all about and what you want to do with your life. You also usually realize that cake every once in a while is a pretty good thing to enjoy.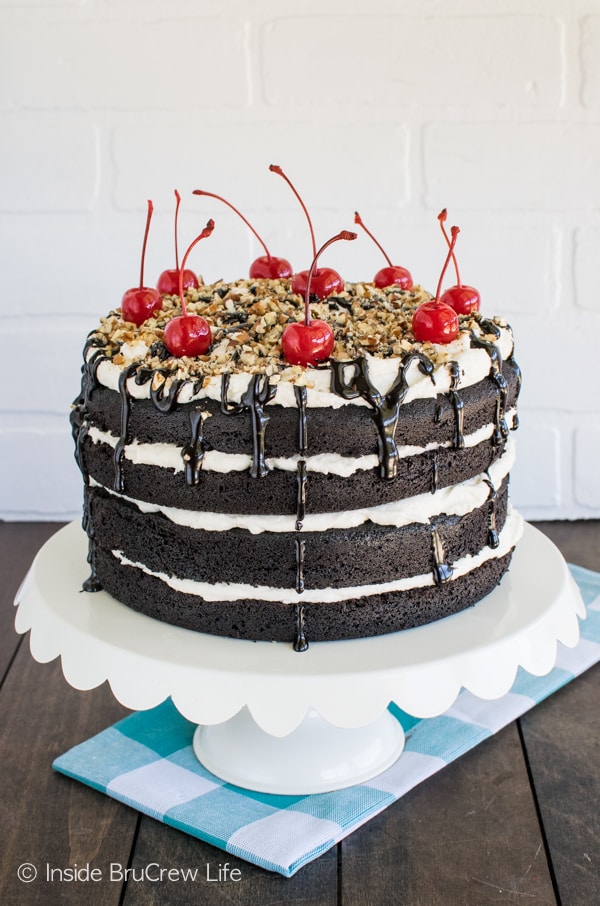 This past weekend was my 40th birthday! All morning long my daughter kept asking what we were going to do. It's so funny how when you are young, you have to have big plans and celebrations on your birthday. As you get older, it's just another day in your life...with cake, of course.
We did lunch out as a family, and then we stopped at a store to pick up some pots and cactuses. You can imagine the horrified look my daughter had when I told her that's all we were going to do for the big day. To her that was such a boring birthday!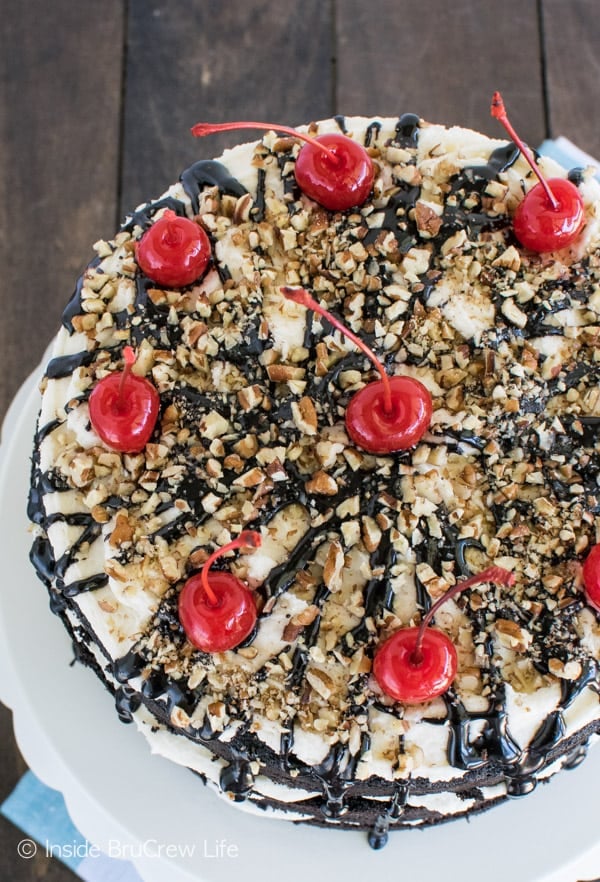 My husband offered to make me a cake...ok, he actually offered to go buy a cake for me, so that I could take the day off from baking.
But I actually love making my own cake every year...and I'm actually a big dessert snob. I have been making desserts for so many years now, that other desserts and treats do not impress me often.
So, I like to come up with fun birthday cake ideas. Making my own cake is actually enjoyable and super fun for me to do. There is no stress about it, and I can do whatever I want to it. One year I made this chocolate chip banana cake with honey peanut butter frosting and decorated the outside with a basket weave pattern. It was fun to do and tasted amazing.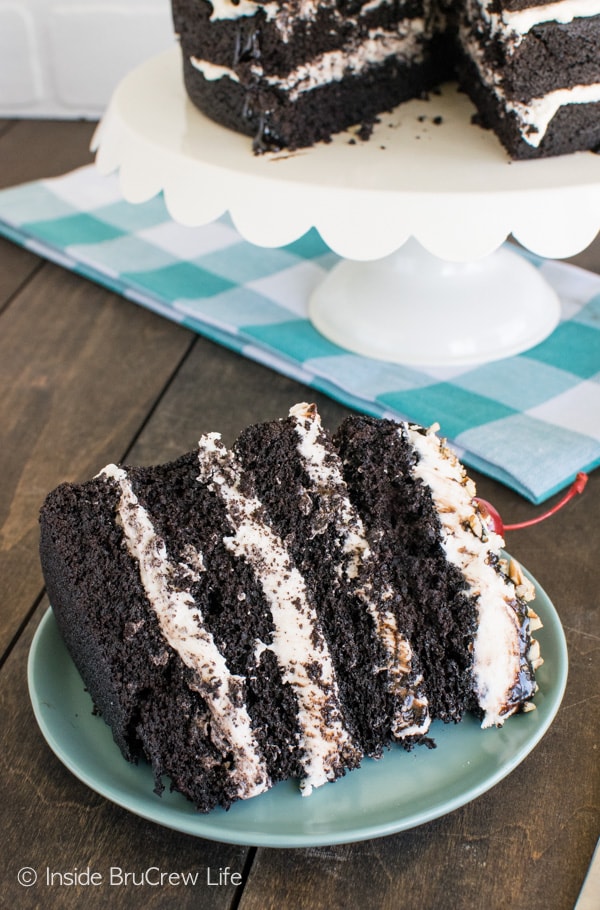 This year I had chocolate on the brain. I wanted a rich dark chocolate cake layered with fluffy frosting and topped with fudge and pecans. It just sounded like the perfect cake to celebrate hitting 4o with! 4 layers of cake to celebrate each decade of life!
I added the cherries on top at the last second because all of a sudden this dark chocolate layer cake was looking very brown and boring! Bright red cherries with stems always add a fun pop of color and fun to any dessert.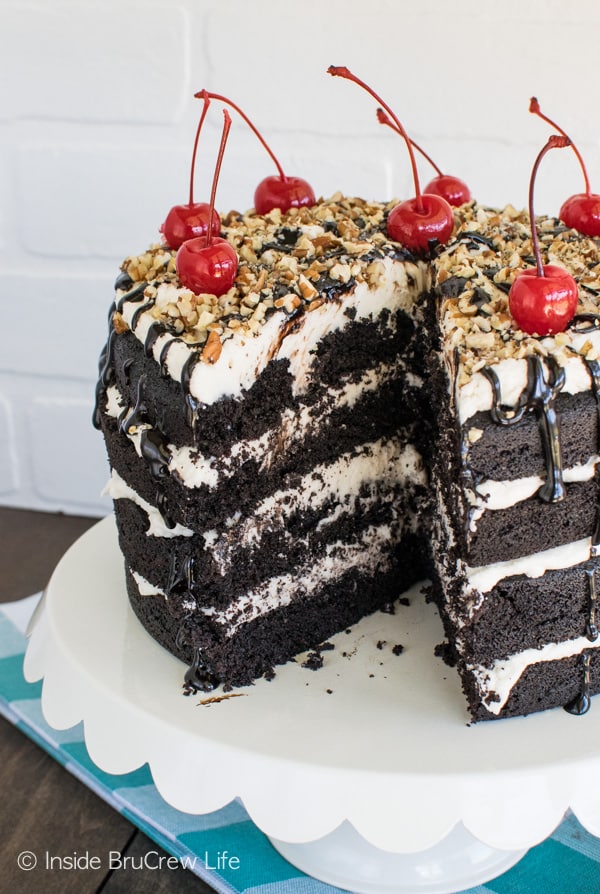 More fun cakes that are great for parties and life celebrations: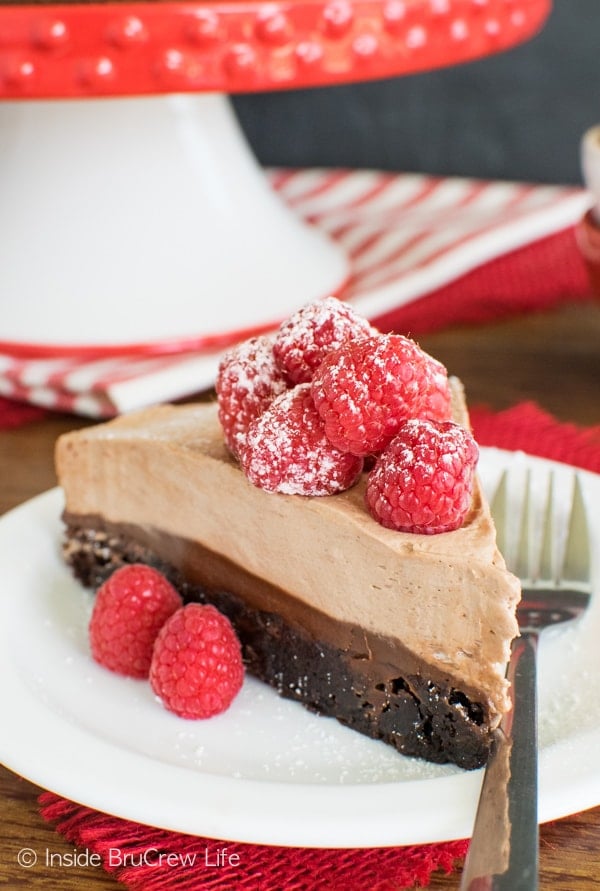 Raspberry Nutella Brownie Cake