This Easy Chocolate Pudding Recipe comes together in minutes and is so rich and creamy. It is made with just eight simple ingredients, so you can indulge in a homemade chocolate dessert any time you like.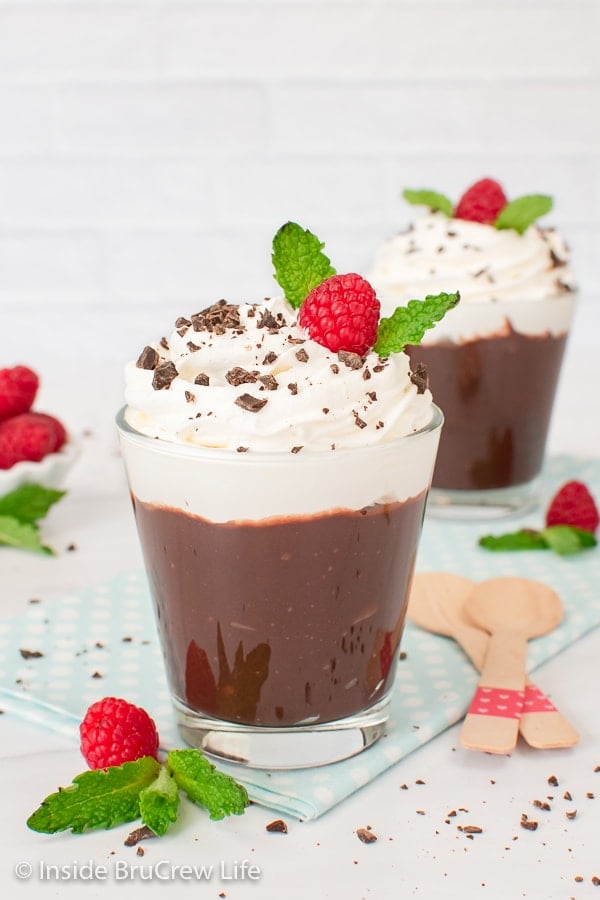 Chocolate pudding is one of those classic desserts that kids and adults love. Growing up my parents always had boxes of instant pudding in our cupboards. We loved making that quick and easy dessert on busy nights.
Did you know that it is actually quite easy to make your own homemade pudding from scratch? A few weeks ago I made and fell in love with this homemade vanilla pudding.
Now I'm on a pudding kick and want to make all the flavors. Since chocolate is my first love, I had to make homemade chocolate pudding next.
Why You Will Love This Recipe
Our easy chocolate pudding recipe is so creamy and delicious that you will never want to buy a store bought box mix or those little chocolate pudding cups from the store again.
Made with simple pantry ingredients.
Easy to make on the stovetop.
Ready in 10 minutes.
No preservatives or ingredients you can not pronounce in it.
Travels well, so it is great for potlucks or parties.
Serve cups of this homemade chocolate pudding on its own or jazz it up with whipped cream and berries for a fancy after dinner dessert.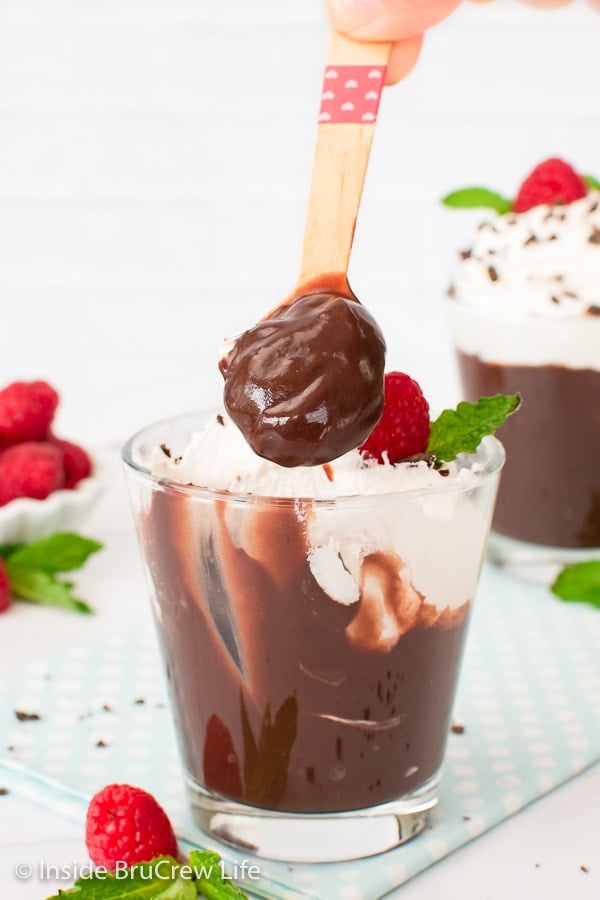 Ingredient Notes
You can use basic ingredients that you probably have in your pantry. It is so simple to make chocolate pudding from scratch, so you can enjoy it any time you want.
Milk - Whole milk gives you the creamiest pudding texture, but you can also use 1% or 2% as well.
Granulated Sugar - Sweetens the pudding. Use your favorite sweetener to make it sugar free.
Cornstarch - Thickens the pudding as it cooks.
Dark Cocoa Powder - This gives the pudding a rich dark color. We love using Hershey's special dark cocoa powder. Regular cocoa will give you a lighter color.
Egg Yolk - Gives the pudding a rich flavor and helps to thicken the mixture.
Salt & Vanilla Extract - Balances out the sweetness and adds flavor.
Butter - Adds a silky, smooth consistency to the cooked pudding.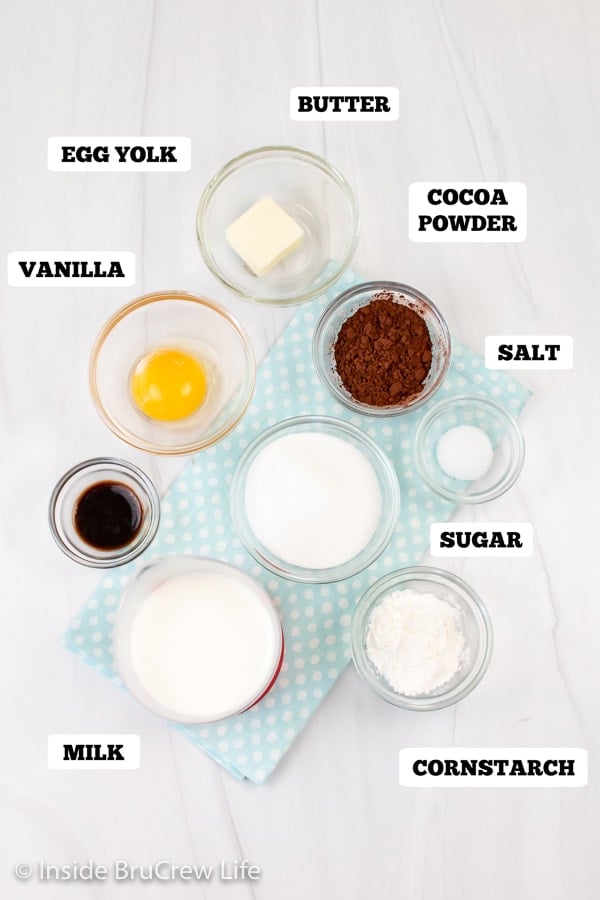 How To Make Homemade Chocolate Pudding
In just 10 minutes you can make a creamy chocolate pudding on your stovetop. Follow our simple steps to make a super easy version of your favorite childhood snack. Trus me, it tastes way better than store bought.
Mix the ingredients. Add the milk, sugar, cornstarch, cocoa powder, salt, and egg yolk in a blender. Pulse for 5-7 seconds.
Heat the pudding. Pour the mixture into a medium saucepan and place it on low-medium heat. Stir constantly until it thickens and bubbles. Reduce heat and continue cooking for 1-2 minutes. Remove from heat and stir in the butter and vanilla extract.
Cover and chill. Pour the hot chocolate pudding into a bowl. Press a piece of plastic wrap directly on top of the surface of the pudding and let it cool to room temperature. Refrigerate the pudding a few hours until chilled and thickened.
Serve and enjoy. This recipe makes two ½ cup servings.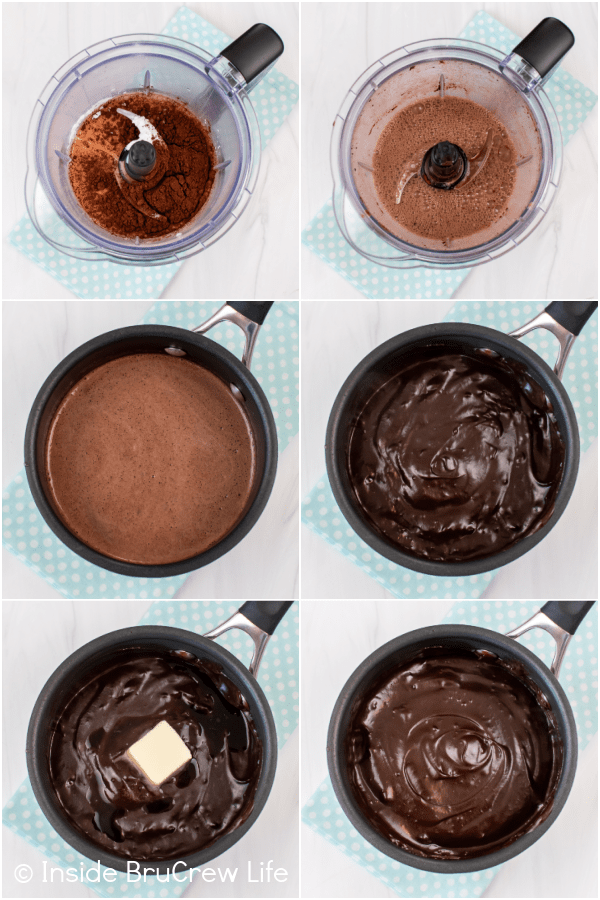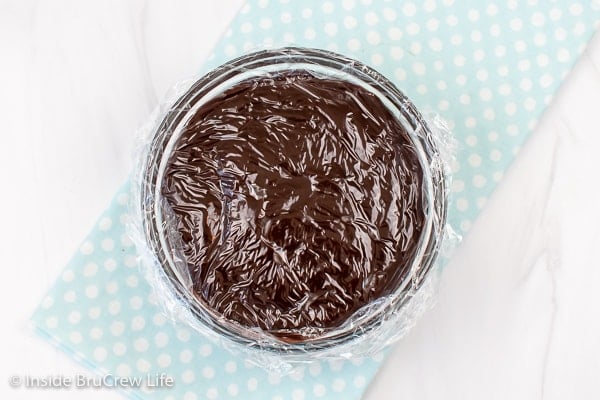 Serving Suggestions
This dark chocolate pudding is amazing all by itself, but take it over the top with homemade whip, berries, and chocolate chips. It can also be used in these recipes. No matter how you eat it, you are going to love this sweet treat.
Storage Recommendations
Store the chocolate pudding in tightly sealed container in the refrigerator for 3-4 days.
I do not recommend freezing a homemade pudding recipe because the texture is not the same once it thaws out. The one exception would be to make frozen pudding pops.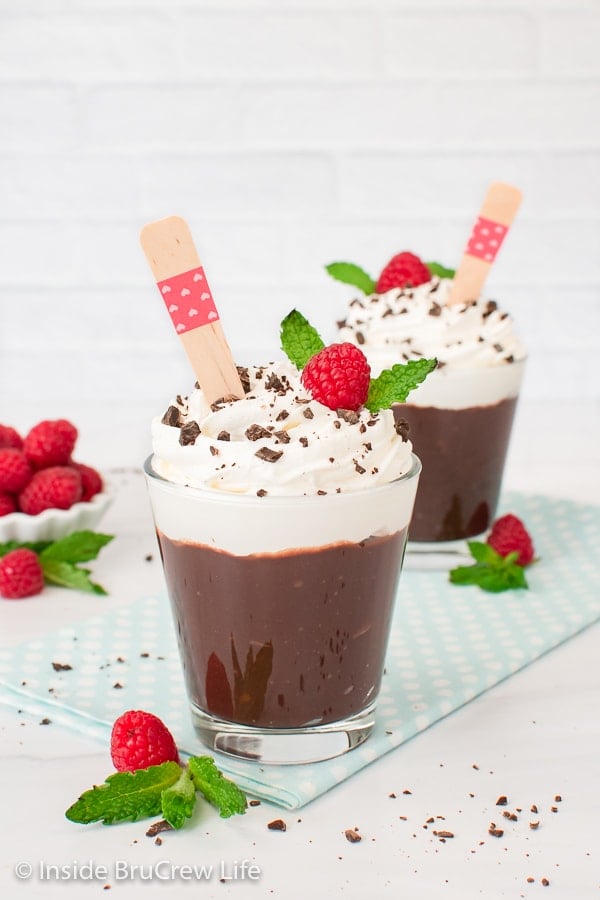 Tips and Tricks
Use whole milk for the creamiest and thickest texture. Other milks can be used but the texture may be thinner.
Heat the pudding mixture over low-medium heat, no higher. Do not try to speed up the process by using a higher heat.
Continue to whisk the mixture constantly, so the milk does not scorch or burn.
If your pudding has lumps, quickly pour the hot pudding through a wire mesh strainer.
To make it extra chocolatey, add 1 ounce chopped chocolate to the hot pudding and stir it until melted in.
Pour the pudding into one large bowl or 2 small single serving cups for a quick and easy treat.
Prevent a skin from forming on the pudding by using a piece of plastic wrap. Make sure it is directly touching the surface of the pudding.
Refrigerate the pudding for a few hours to chill and thicken it.
FAQ'S
Can you make this into a dairy free pudding?
Yes, you can use regular or canned coconut milk to make a batch of dairy free chocolate pudding. Nut milks can also be used, but they will add a different flavor to the pudding. Make sure to also use a dairy free butter or leave that ingredient out.
How do you thicken pudding?
Cornstarch and eggs help to thicken your pudding. The cornstarch mixture must be heated to at least 203° before it will begin to thicken. Make sure to continue stirring over low-medium heat until the pudding thickens.
How long does pudding last?
Homemade pudding should be refrigerated at all times. If it is kept in a covered container, it will last 3-4 days. Beyond that it may start to get watery.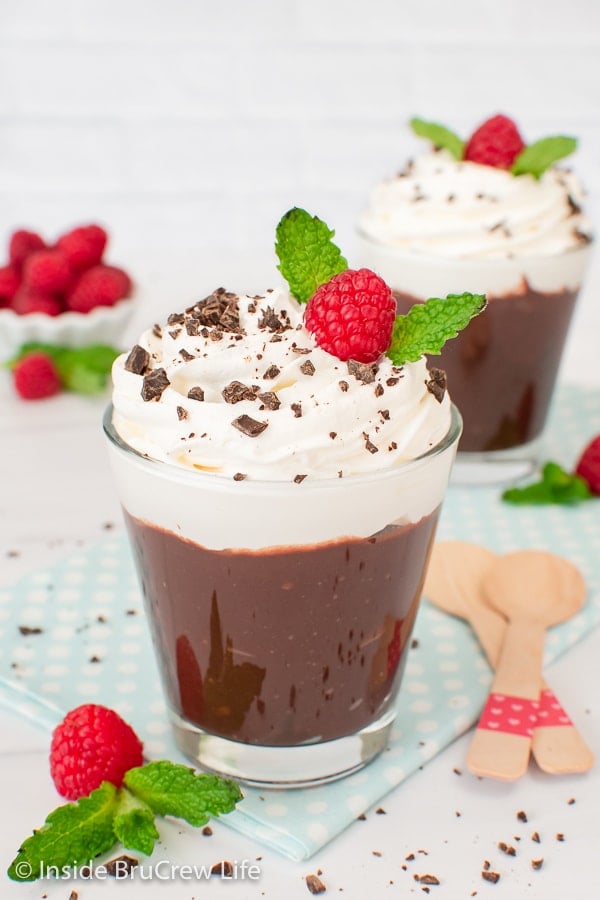 More Chocolate Desserts
Do you love a recipe you tried from Inside BruCrew Life?
Please leave a 5-star ⭐️ rating and a review in the comments section below.