This year we are a little behind in our decorating. Usually we have the tree up and decorated the weekend right after Thanksgiving.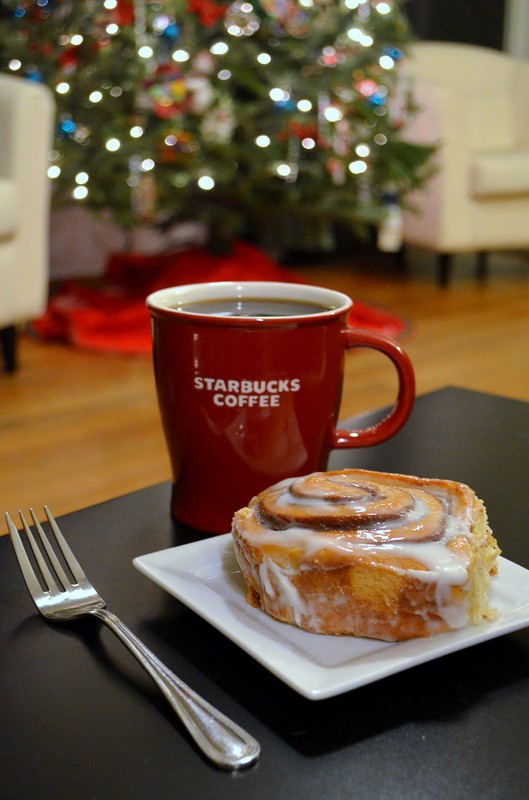 We finally got together as a family this past weekend and decorated the tree. It is a family tradition that everyone has to be home and has to help put some ornaments on the tree.
Another family tradition we have is to eat cinnamon rolls for breakfast every Christmas morning with coffee. There is something so wonderful about that combo. This year I picked up a bag of the Starbucks coffee and a pack of the cinnamon rolls to motivate my tree decorators.
I may have just started a new tradition. The kids were so excited that we were letting them drink coffee at night.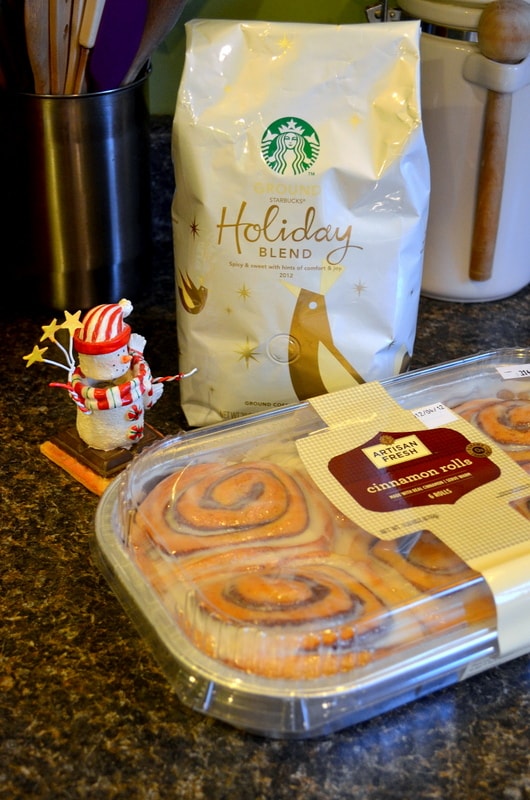 Did you know that certain kinds of coffee go better with certain foods? I had never paid attention to this before. The Starbucks Holiday Blend coffee has notes of ginger, cinnamon, and cloves. I really enjoyed smelling it as it brewed. It was the perfect blend of spicy and sweet. The coffee by itself was smooth and had that hint of spice that I love.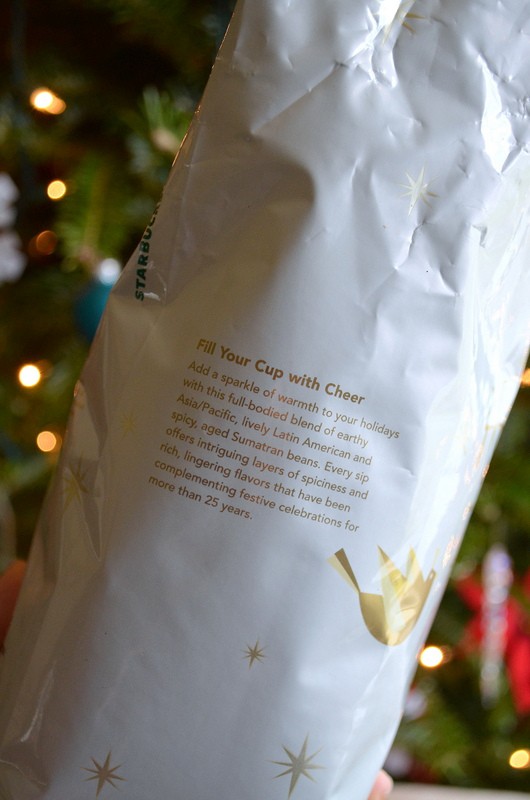 Then we tried a bite of the cinnamon rolls with the coffee. It was amazing! I couldn't believe how much more cinnamon I could taste. My family all agreed that the cinnamon rolls were so much better with the coffee. We will definitely be getting more of these rolls to enjoy with the rest of our Starbucks coffee on Christmas morning. The added bonus to that: now I don't have to bake on Christmas morning and can spend more relaxing with my family in front of the tree.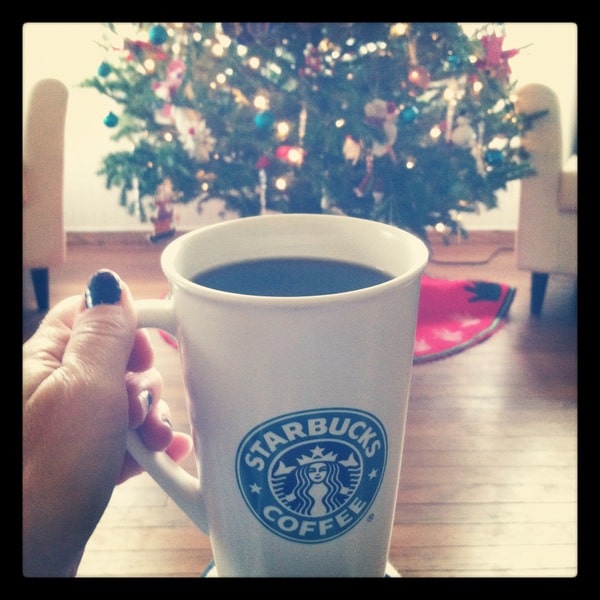 I must admit that we are big Starbucks fans, and we stop in their stores every chance we get. But this month we will be brewing our own and spending more time together as a family and playing games. We want our kids to remember these fun little traditions that we try to do every year.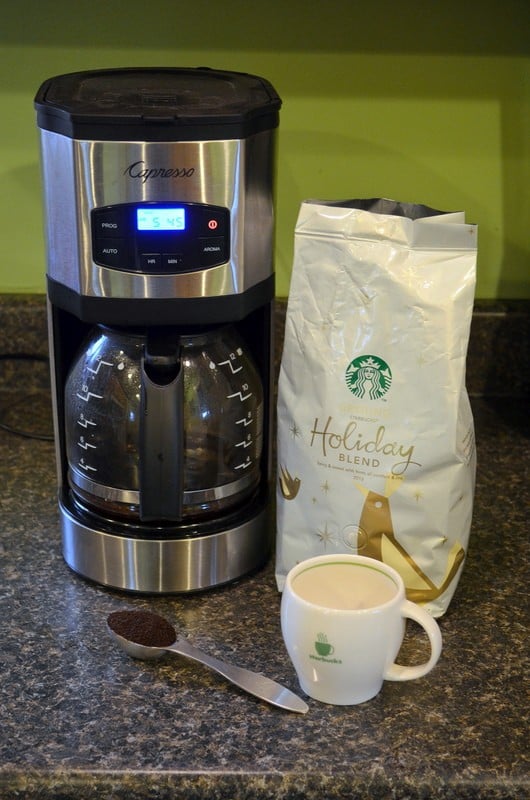 Some other traditions that we have enjoyed over the years with our kids are: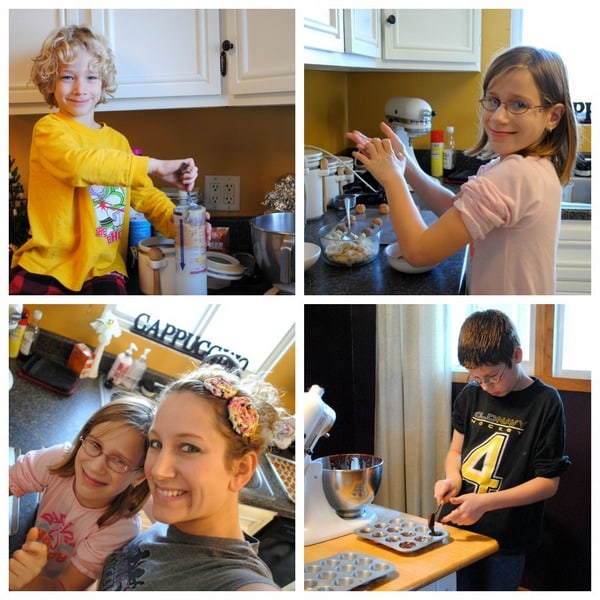 Having an entire day to bake your choice of cookies.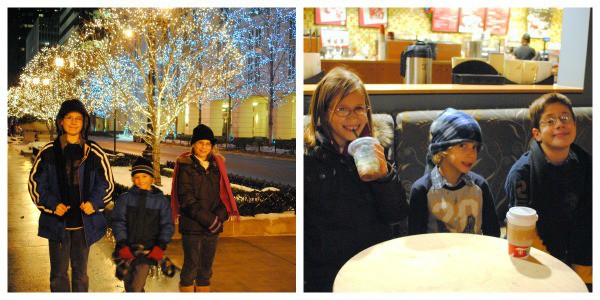 Taking a day to go see the lights in the city and stopping for coffee and hot chocolate.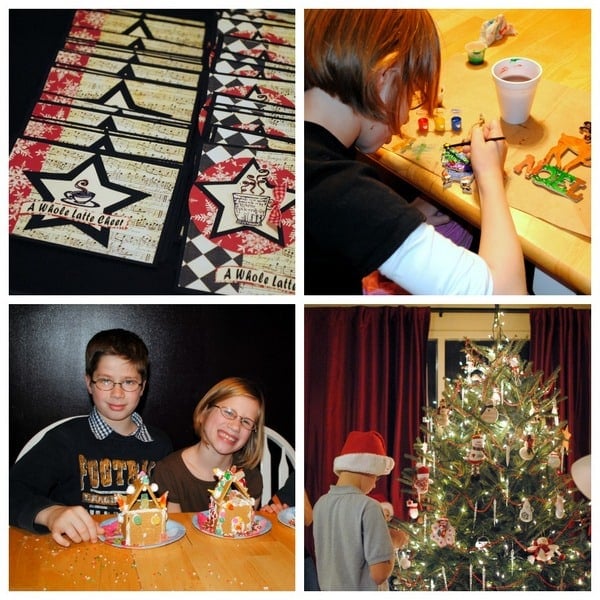 Homemade cards, painting ornaments, gingerbread houses, and decorating the tree in Santa hats.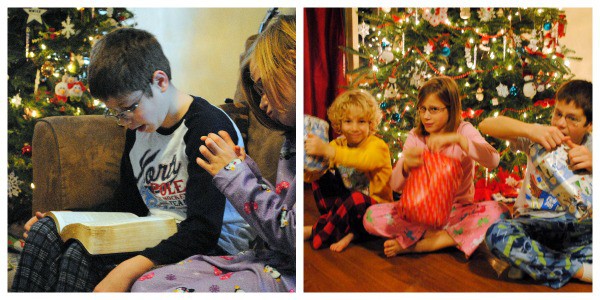 Reading the Christmas story and opening new pajamas.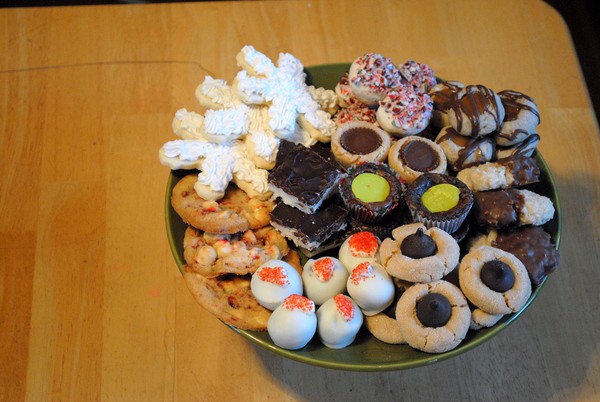 Choosing the perfect cookies to leave for Santa.
I am excited to add coffee and cinnamon rolls to our list of traditions as the kids get older and don't want to do some of the crafts we used to do when they were little.