This Low Carb Sausage Kale Soup is a healthy and comforting version of the popular Zuppa Toscana soup. Substituting cauliflower for potatoes keeps it low carb and keto-friendly.
*This post has been sponsored by the National Pork Board. I am working with them to provide you this recipe.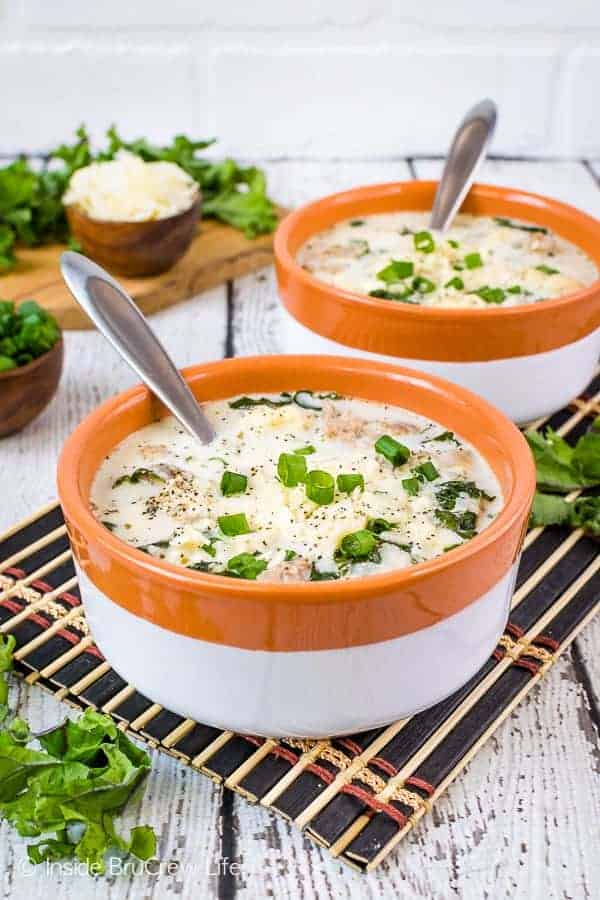 I don't know why, but right now I cannot get enough soup in my life. True story. We have made soup at least 6 times in the last 30 days. And these weren't little portions of soup. We are talking big pots full of soup goodness.
The crazy thing is that we live in Florida, so it really isn't soup season yet. Does it ever get to be soup season in warm humid states?
Hhhhmmm. I don't want to know the answer to that. My plan is to continue running the air conditioner on full blast, so I can enjoy another bowl or two of this Low Carb Sausage Kale Soup.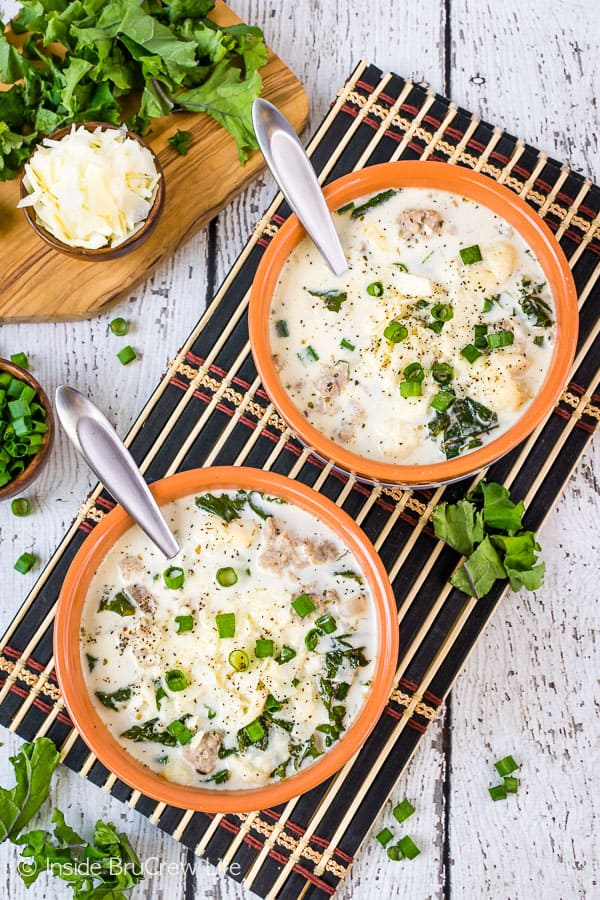 I adore a hearty, rich, and creamy soup, but my jeans and thighs don't agree on that anymore. Over the past year and a half, we have completely changed the way we eat. Zucchini and cauliflower get incorporated into so many of our lean and green meals now.
My sweet tooth is still very much alive and well though, so I have to balance all the sugar goodness with low carb meals like this Bacon Cheeseburger Stuffed Zucchini and this BLT Zucchini Salad.
We still splurge here and there and have pizza, pasta, and breads, but those meals are only every once in a while. I still enjoy them, but I have found that I actually don't feel very good after eating a heavy meal like that.
Give me all the delicious comfort food meals that are low carb and that fit with a keto lifestyle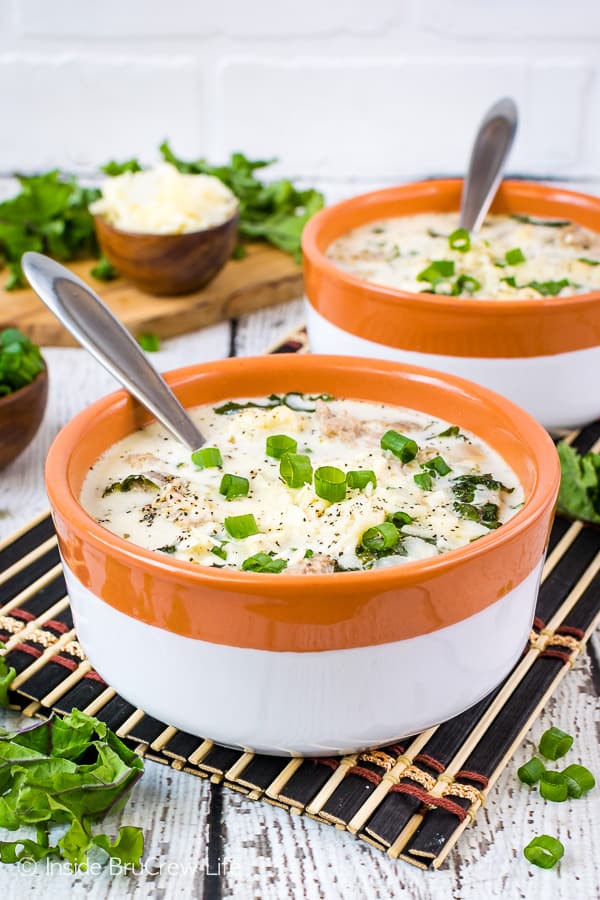 A few months ago I had the opportunity to go to Michigan and visit a few pork farms in the area. We learned all about biosecurity on the farms, animal health, and why the New Recommended Pork Cooking Temperatures were changed.
This month we have been incorporating more pork into our meals. Pork is high in protein and rich in many minerals and vitamins, so lean pork is a great addition to a healthy diet.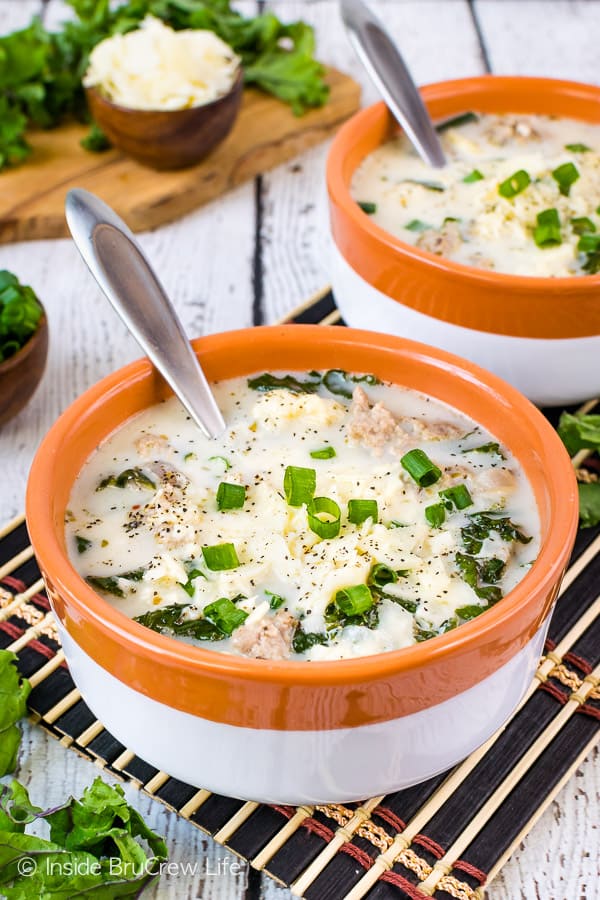 Advantages of Eating Low Carb:
Eating excess carbohydrates has a huge impact on our blood sugar and insulin levels. Restricting those carbs will keep your sugar and insulin levels lower. High blood sugar can contribute to type 2 diabetes, cancer, and cardiovascular diseases over time.
When you eat a meal that is high in carbs, your blood sugar and insulin spikes quickly. Then once it is digested, they drop and you feel that "crash".
Eating low carb keeps those spikes throughout the day to a minimum. People that eat low carb experience less cravings for and hunger pangs.
One of the biggest advantages is that individuals who consistently eat low carb lose weight, have more energy, and have a healthier relationship with food in general.
How to Eat Low Carb:
Eat plenty of proteins and and nutrient dense plant foods. Kale and arugula are some of the best dark leafy greens to choose.
Also include a variety of things like eggs, fish, nuts, dairy, fats, and healthy oils in your meals.
Be careful when choosing your vegetables become some things like spinach and avocados are low in digestible carbs meaning they will turn into sugar in your body. Eat these in moderation.
Stay away from sugar, wheat, and highly processed foods.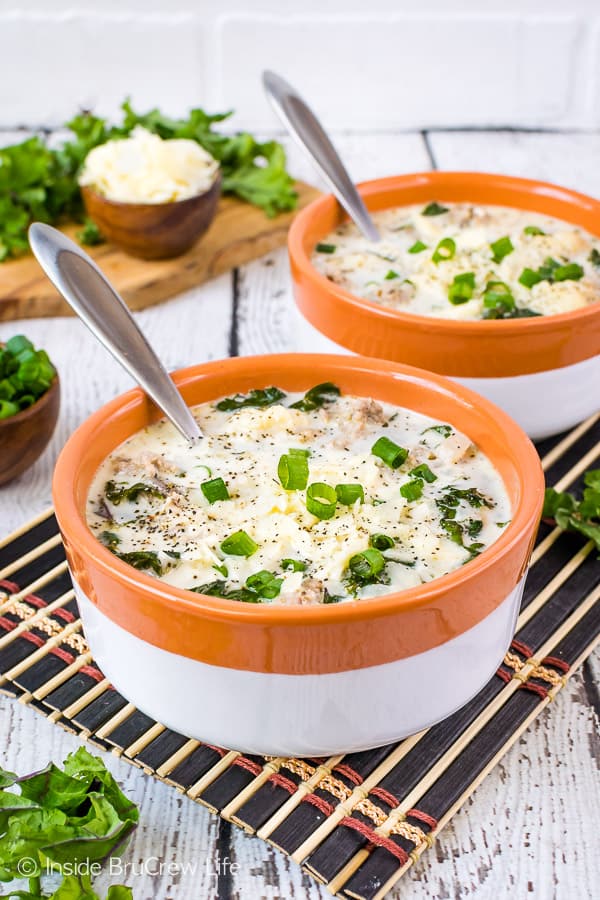 Tips and Tricks for making this Low Carb Sausage Kale Soup:
Saute the sausage and onion in a large pot. Drain any excess oil.
Chop a head of cauliflower into bite sized pieces. You want them to fit nicely on a spoon.
Rinse and chop a bunch of red kale, cutting off the center stems and woody stalks. Be sure to rinse the kale or your soup will be gritty.
Add the broth, garlic, lemon juice, oregano, and cauliflower and bring the mixture to a low boil. Reduce the heat and simmer for about 10 minutes, or until the cauliflower is tender.
Stir in the heavy cream and kale and let it sit until the kale has wilted. Season to taste with salt and pepper.
Serve the hot soup with shaved Parmesan cheese and green onions.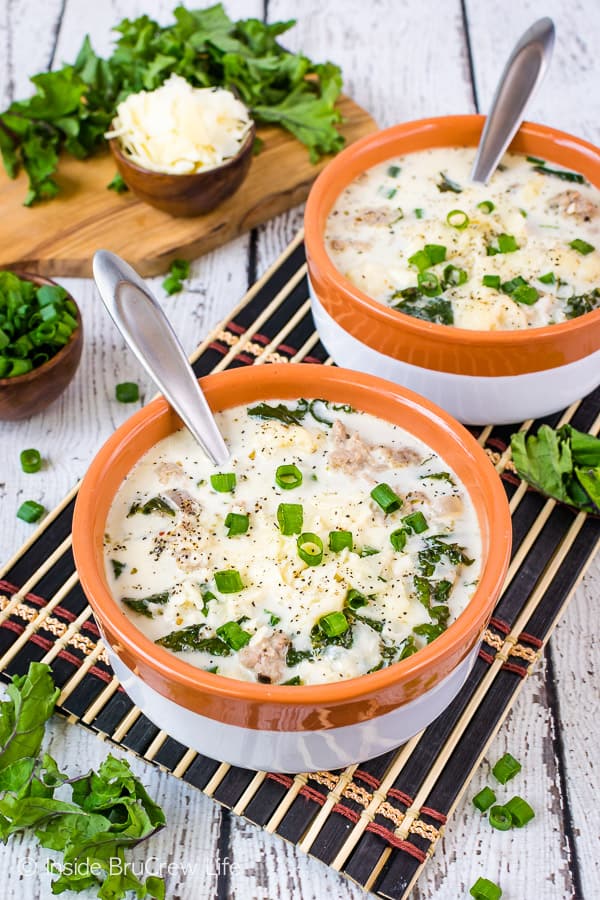 More healthy recipes you may enjoy: