This easy White Chicken Chili is a great way to warm up on a cold, snowy day. It is full of flavor and reheats well.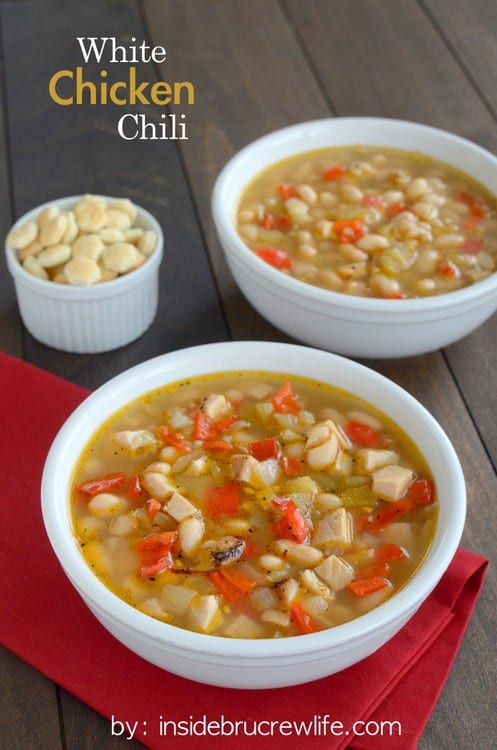 Can I be honest with you for a minute?
I seriously do not like winter. Or snow. Or being cold. Or...well, the list could go on and on about winter related things. But I feel better now just getting that off my chest today. This winter we have seen more snow than we have in the last 5 years combined. It has been crazy cold here too.
There is one thing I do like about cold, snowy days. Big bowls of steamy hot soup! Ok, ok. There are a few other things...but, they are all pretty much related to keeping warm inside. Fuzzy blankets, space heaters, hot chocolate, coffee...you get the picture, right?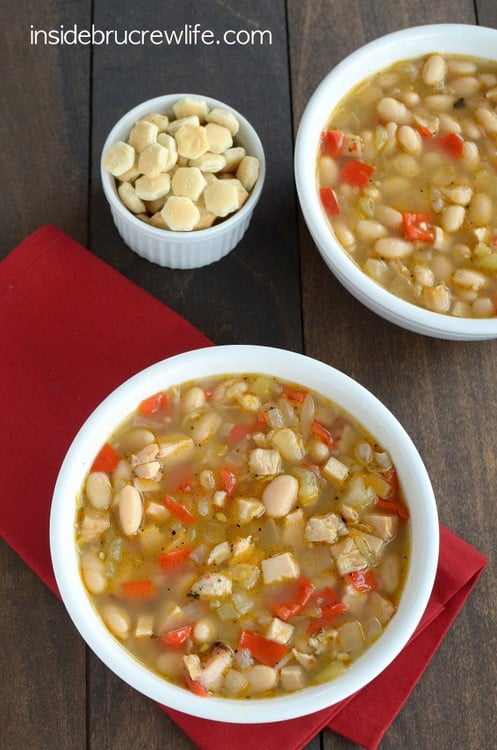 So far this year I have made 4 different soups for my family to enjoy. I know...shocker of all shockers. I am actually making REAL food! That has actually been happening a whole lot around here. My hubby is pretty shocked too.
I hope you guys are excited to see what I have been cooking up too! My goal is one savory recipe a week...give or take a week. LOL! Dessert is still my favorite, and I just have way too much fun in that area. But the humans in my house don't get as excited about brownies, cookies, and snacks all the time. They have this crazy idea that they need to eat real food each day 🙂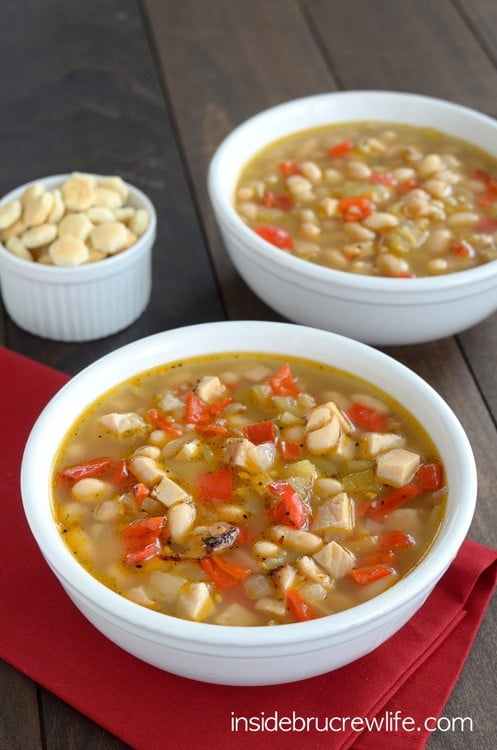 This White Chicken Chili is one soup that we love to make each year. It really isn't a chili so much because it is more broth based. But just go with me on it. One thing that you will do slightly different is to mash some of the beans into the broth. This just helps give the soup a little more body. I realize it doesn't really show in the pictures, but that's how I made it.
I also added some red peppers for more flavor and color...it kind of needed that pop of color. Best decision I have made in the soup department yet.
I think I'm kind of getting the hang of meal making, huh?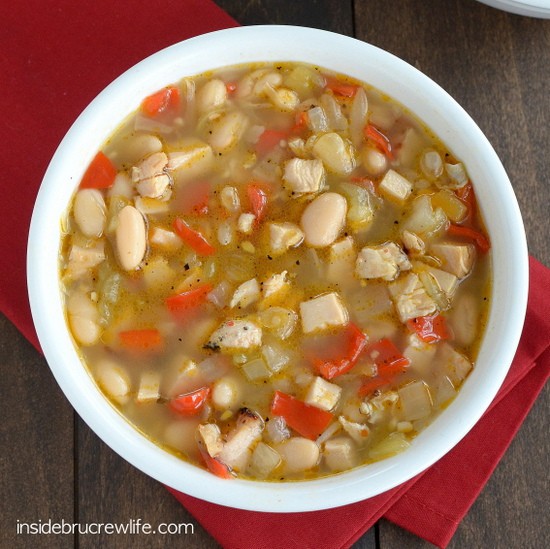 Love a recipe you tried from Inside BruCrew Life?
Please leave a 5 star ⭐️ rating and/or a review in the comments section further below.
More easy soup recipes to keep you warm this winter