A plate of Apple Nachos drizzled with peanut butter, marshmallow, caramel, and candy makes a delicious and fun after school snack.
They also make a fun dessert bar for kids to put together at fall parties.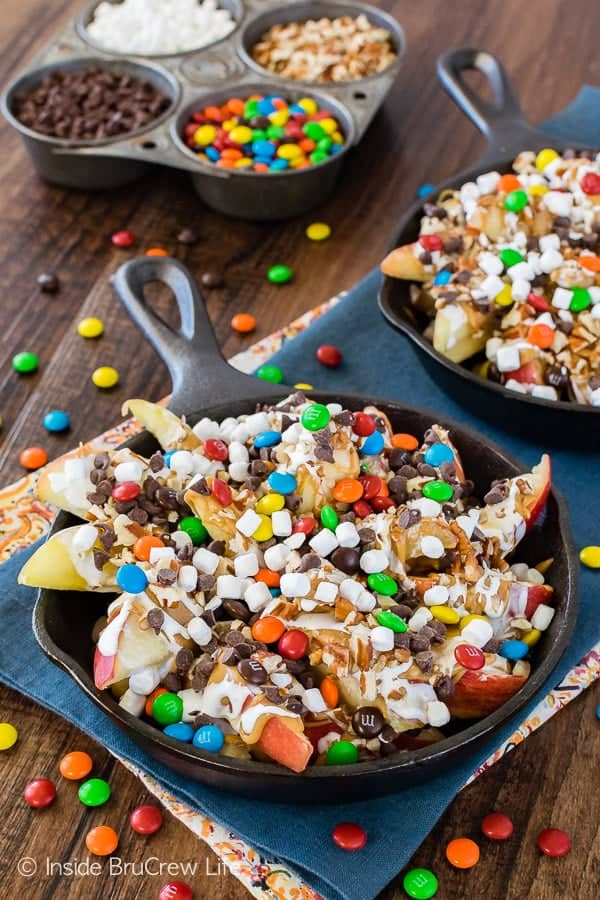 CLICK HERE TO SAVE THE RECIPE FOR LATER!
Can you take the healthy out of food?
Maybe you can't take it out, but you had hide and disguise it so much that the health factor is pretty much gone. That's so true about these apples in front of you.
Let's take perfectly good for you apples and drizzle them with so much yummy sugar that they are now cavity makers. I can see how it would play out at the at the dentist office.
"Honest Mr. Dentist, I eat lots of apples, so I have no idea why I keep getting cavities?" Wink, wink! I'm sure it had nothing to do with all the "healthy" Apple Nachos and Cinnamon Sugar Apple Donut Holes I've been eating each afternoon. LOL!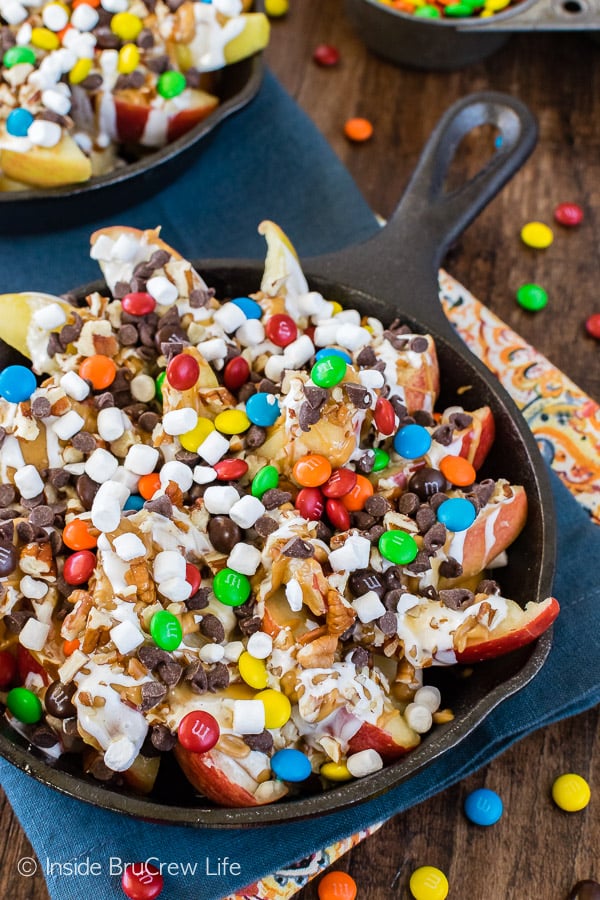 My youngest sister was telling me about these yummy loaded apple snacks that she had seen online. They are the perfect "let's rot our teeth" before bed treat. LOL!
I had a few bags of apples leftover after making another Apple Crisp Pie, so I put together a big plate for a bedtime snack . Our kiddos gobbled up this easy no bake snack so quickly. Well, two out of the three did anyway.
The third little monster threw a fit saying he didn't like apples. That is so not true because he eats them plain just fine every other day. I think he must know about the whole cavity thing.
After a crying fit, I sent him to bed without anything. I wasn't backing down because I am the Mama after all!! And because apparently that was the battle I chose to fight that day.
It's funny looking back at it years later and realizing that choosing your battles really is important, and this wasn't one I should have chosen. Hindsight is always interesting.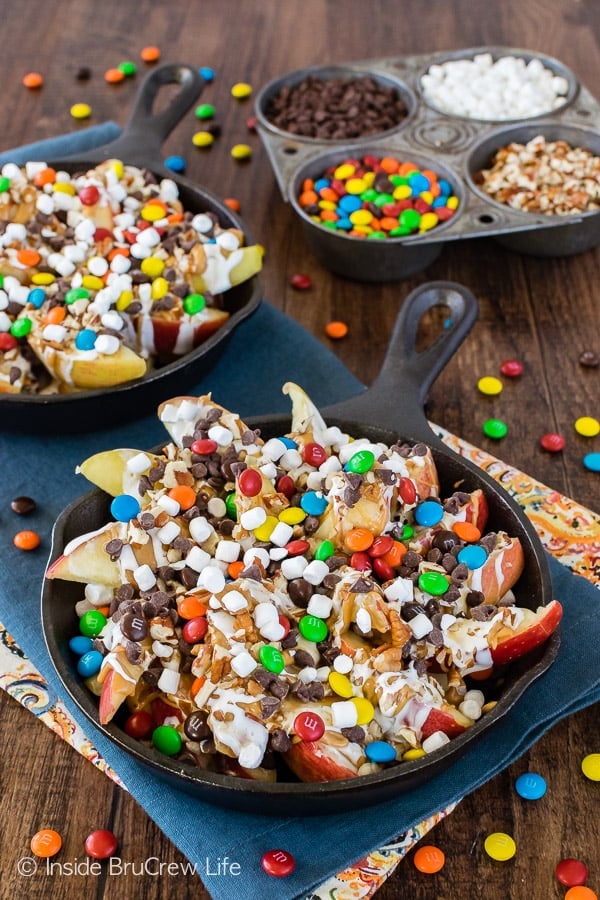 After 10 minutes of fake crying in his bed, he came up and said he was done and then apologized for throwing a fit! It makes this mama very proud to know they are learning and remembering the things we teach them day to day.
I love when they know they have done something wrong and come apologize on their own.
He then asked if he could have his plain apple. I probably shouldn't have given in because of the fit he threw, but he did apologize. Maybe next time he will be willing to try these fun Apple Nachos.
Plus, how can I tell my kid he has to eat the sugar-laden snack over healthy apple slices?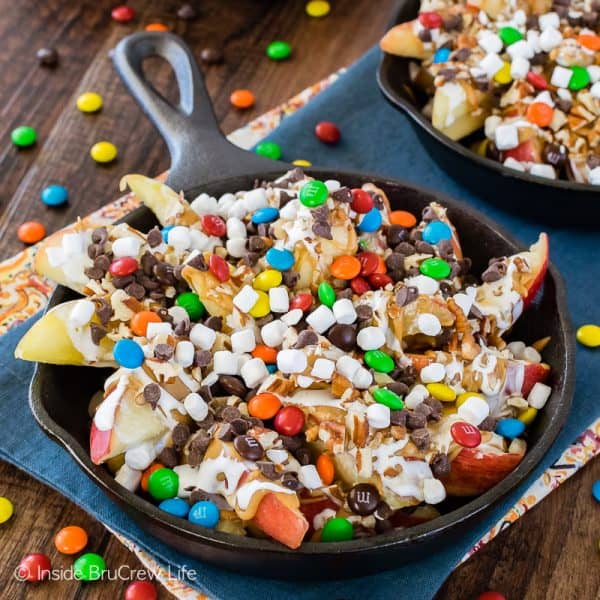 How to make Apple Nachos:
Place the apple slices on a plate or in a small skillet.
Melt the peanut butter and marshmallow cream in the microwave for a few seconds, then drizzle both toppings over the apples.
Sprinkle with candies, mini chocolate chips, nuts, and mini marshmallows.
Devour the plate of goodness in front of you.
Looking for more easy apple desserts?

Apple Nachos recipe: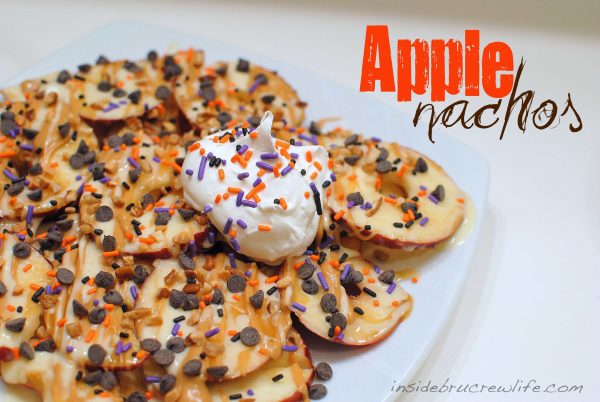 (original photo from October 2010)
*The recipe and post for Apple Nachos was originally posted on October 21, 2010. The pictures and post has been updated and republished on September 10, 2018.