No Bake Fruity Pebbles Granola Bars are the perfect fun and chewy treat that kids of all ages love. Great no bake treat to make for a quick and easy after school snack.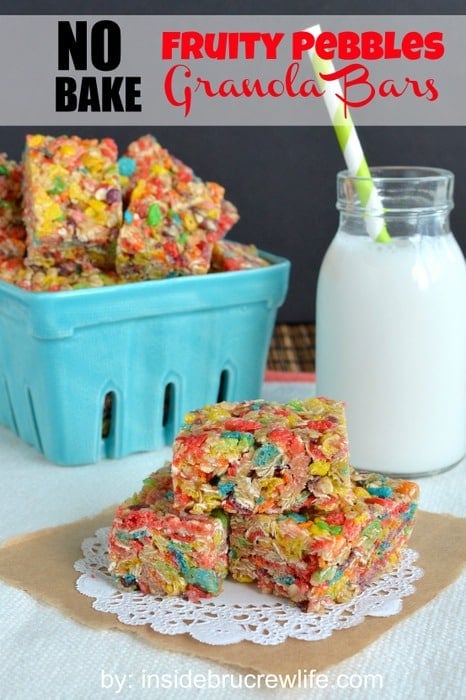 We love keeping granola bars on hand for a quick and easy treat any time of day. I have been making these No Bake M&M Granola Bars for a while now. I love how easy they are to put together.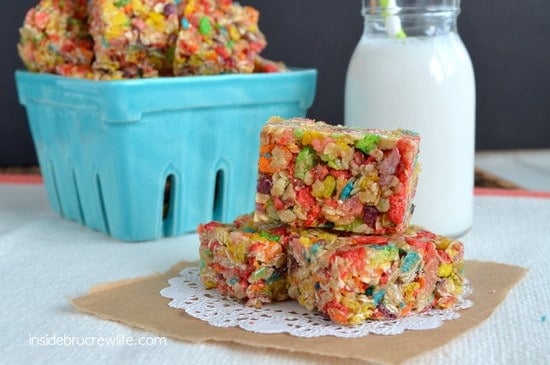 When I was at the store getting the ingredients for another batch of no bake bars, I happened to see Fruity Pebbles on sale and decided to substitute those for the rice cereal that I usually use.
It was a fun and fruity twist to the granola bars. They are so fun and colorful and have that classic Fruity Pebbles taste to them.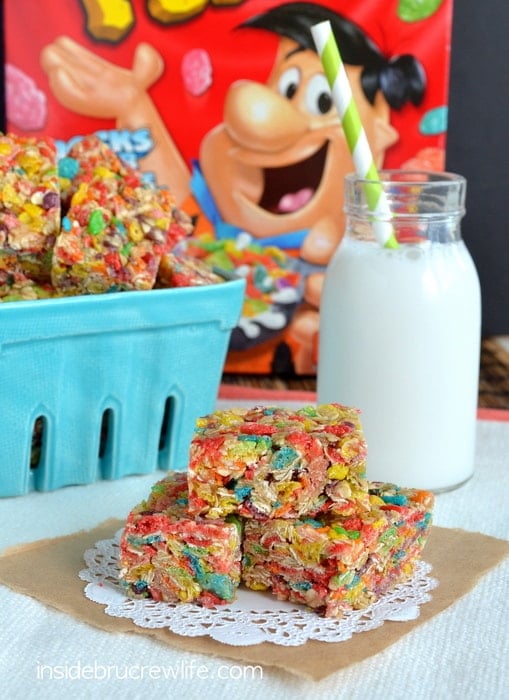 My favorite part of these bars...they are no bake. That means I can have a pan of homemade granola bars done in under 10 minutes.
Then all you have to do is wait for it to set up. A quick trick is to throw the pan in the freezer for about 10 minutes, and then you can cut them into bars. My kids had no problem munching on these after school and for breakfast the next day.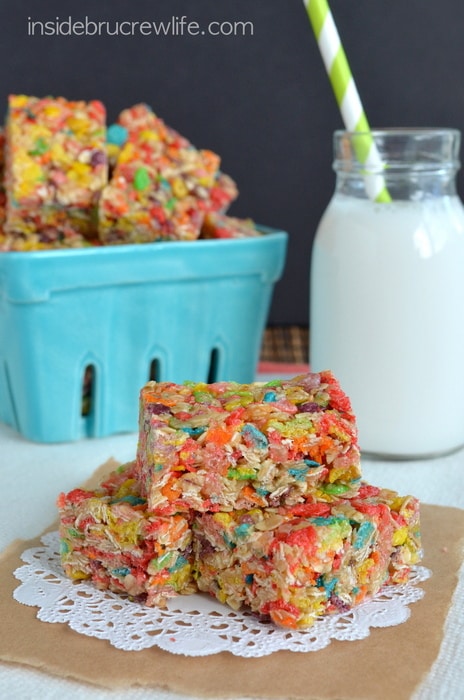 Other easy after school snacks: