Homemade granola bars are a quick and easy after school snack. These Strawberry Granola Bars were just the thing for a day full of sports practice.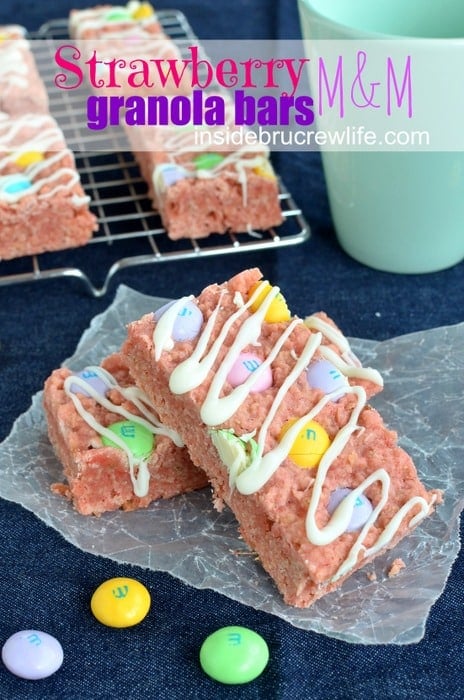 I had so many random thought going through my head this morning as I edited these pictures bright and early...
1. I love that these granola bars are one of my kids favorite treats. Even their friends ask for more granola bars.
2. Why can't I just make the same flavor twice? Apparently I have flavor issues...
3. I really should have ironed the fabric before setting up my photo shoot. That crease down the middle is driving me bonkers.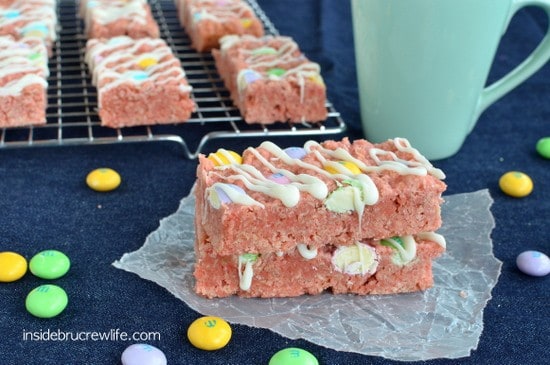 4. I like candy and chocolate. Enter a healthy breakfast/snack food and what do I do to it? Add M&M's and drizzle it with chocolate, of course.
5. Where's the milk or coffee in this picture? I must have been in a hurry to take these pictures and not realized that I never added something to the cup.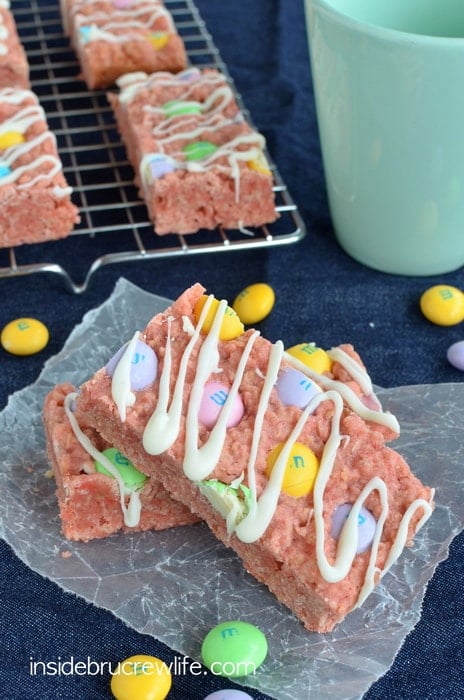 6. There were so many green and yellow M&M's in the bag that I bought. I really wish there had been more pink and purple ones...for some reason I liked eating those colors better.
7. I hope no one thinks these Strawberry M&M Granola Bars look gross. Although, I wouldn't be surprised by emails telling me how much they look like raw meat. It's pink because of the powdered milk people!!!!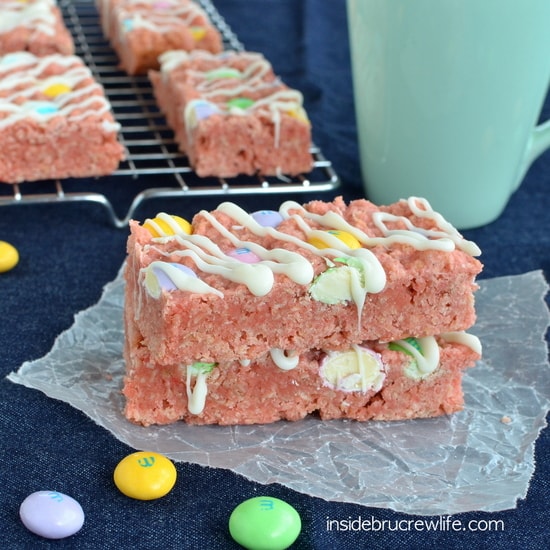 8. I really wish there were more granola bars in my kitchen today. I guess I know what I am baking later this afternoon. But which flavor?
More homemade granola bar recipes