The hidden cookie truffle in these Nutter Butter Truffle Cupcakes will make everyone smile when they bite into it. Chocolate and peanut butter shines through in every bite of this stuffed cupcake.
If you love desserts with fun hidden centers, you are going to love these Chocolate Peanut Butter Cupcakes too.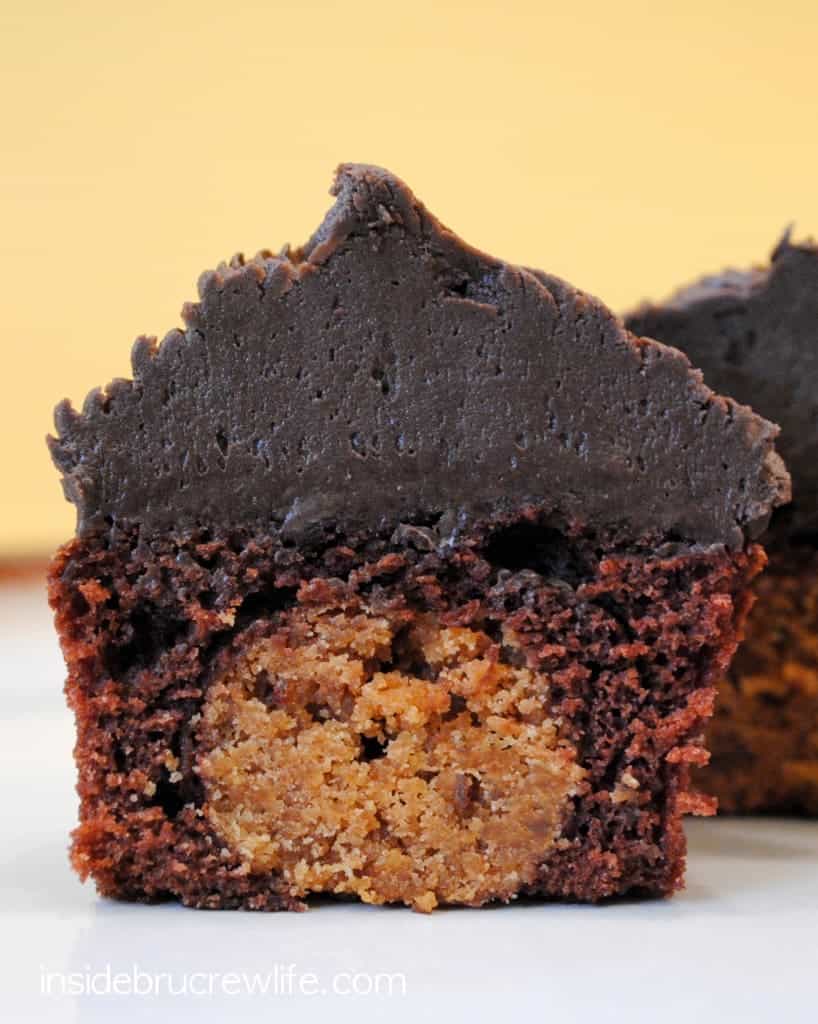 Technology and I don't exactly get along. Oh, we co-exist together. I know enough to get by. Take my old Razor phone. Remember when they came out and were cool?Well, I thought I knew everything there was to know. I mean how hard is it? I have had this same phone for 4 years. I should know it, right? Wrong! It took my oldest all of 10 seconds to find 3 more pages of symbols that you can use when texting.
Seriously??? I had all those symbols on my phone? I honestly never saw the tiny word "next" on the screen. All these years of texting, and I've never sent a smiley because I thought my phone didn't have those options. Technology and me. Well, it might just be me!!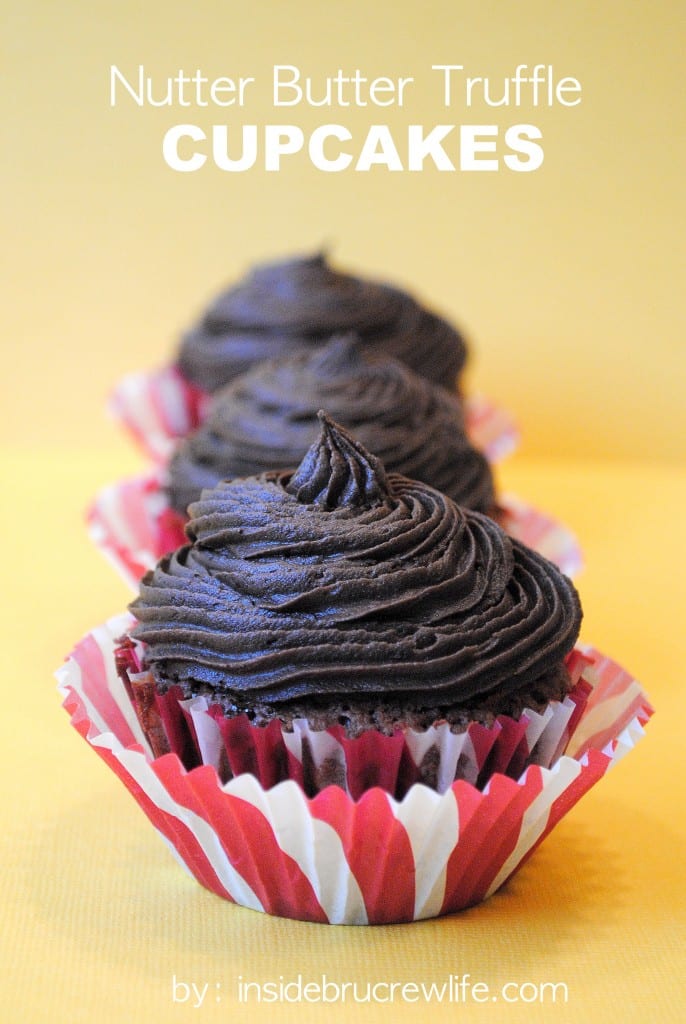 Please tell me I am not the only one. I hope it doesn't take me 4 years to learn how to use the iPhone currently in my possession. Oh, well, at least I have baking going for me!
You HAVE got to try this yummy brownie cupcake filled with the most delectable cookie truffle hidden inside! Putting things inside cupcakes shouldn't surprise you.
Remember this Oreo Truffle Surprise Cupcake? I have been plotting since then to come up with another surprise inside cupcake! Since peanut butter & chocolate is my combo choice most days, it only made sense to buy some Nutter Butter cookies and try another truffle cupcake again. You are going to love these!!!!
A brownie cupcake baked with a Nutter Butter truffle AND topped with Dark Chocolate Buttercream Frosting??? I am ALL in! Of course, you could just eat all the frosting and have plain brownies, but who would do such a thing?
How to make Nutter Butter Truffle Cupcakes:
Crush the cookies and mix them crumbs together with the softened cream cheese. Roll into 16 small balls and refrigerate for at least an hour.
Make your box brownie mix following the 3 egg directions. We want cake brownies not fudge brownies for this recipe.
Spoon 2 teaspoons of the brownie batter into 16 cupcake liner. Place a cookie truffle in the center of each liner and cover with the remaining brownie batter.
Bake and cool completely.
Use a piping bag and icing tip 1M to swirl the chocolate frosting on top.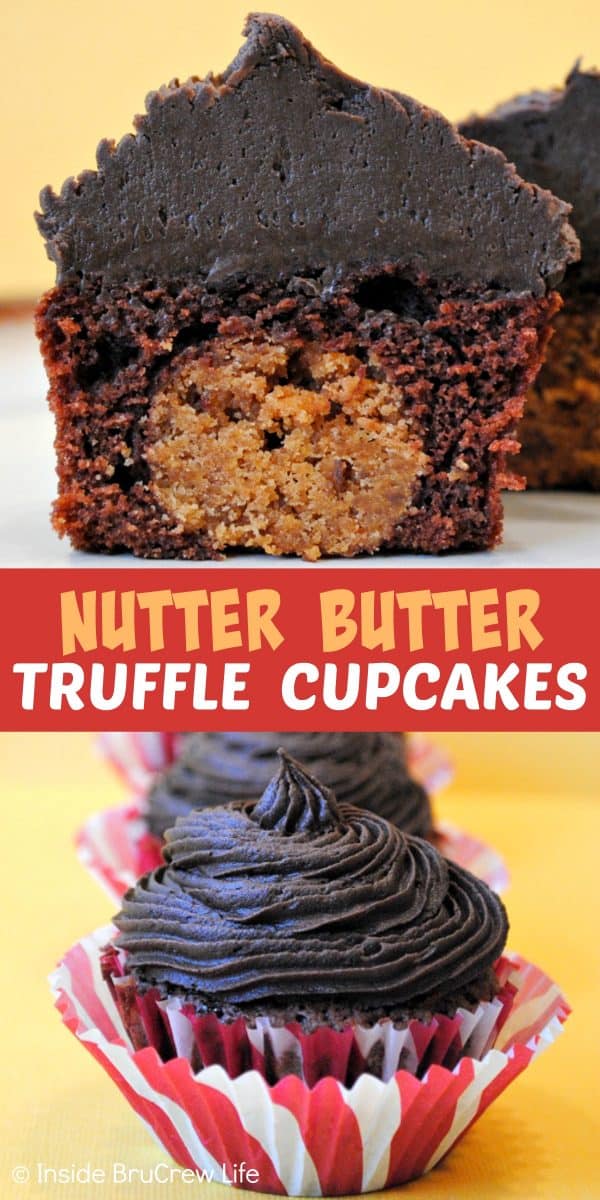 More Surprise Inside Desserts:
Nutter Butter Truffle Cupcakes Recipe: