Coffee, chocolate, and peppermint make these Peppermint Mocha Scones a delicious breakfast or afternoon treat.  Grab a cup of coffee and take some time to enjoy one or two this afternoon.
*Be sure to sign up for the BruCrew Life email to get these delicious recipes delivered to your inbox each day.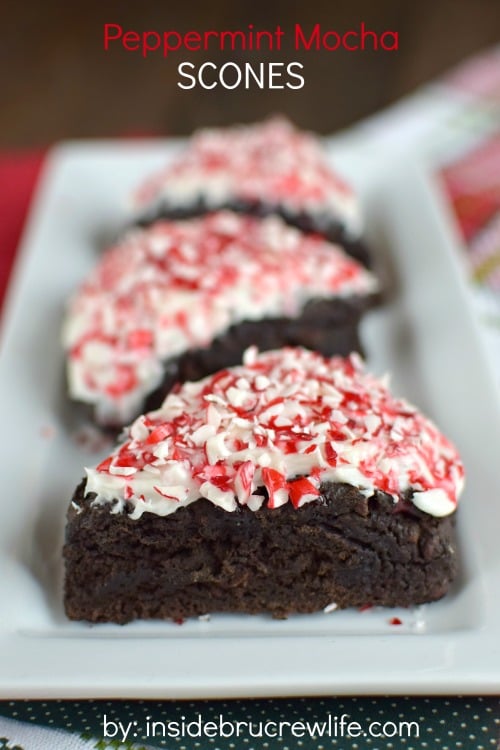 This time of year I go a little bit over board with the peppermint treats. Is anyone else with me?
I look for every single way I can get that peppermint goodness into my baking. Fudge, cookies, and popcorn have been given the peppermint treatment in our kitchen this month.   And so far, there is no end in sight for my peppermint cravings. Those stretchy pants are not going anywhere right now.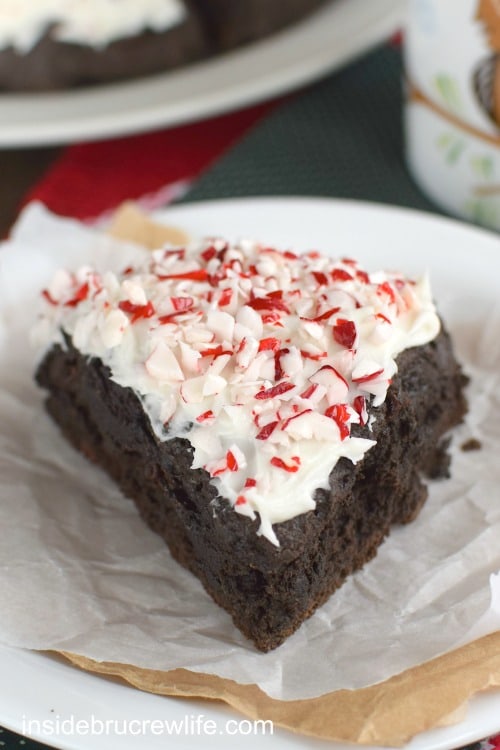 Up until now breakfast had been the one meal that had been safe from my peppermint addiction.  
But…I found a way to eat peppermint for breakfast. You see, peppermint mochas are one of the favorite coffee drinks around here, so I took those flavors and added them to these Triple Chocolate Scones.
My kids love when they get to eat chocolate for breakfast. (Yes, I'm totally cool with chocolate for breakfast here and there!) They were especially excited to eat a chocolate breakfast that had frosting and candy on it. My daughter has been putting one in the microwave each morning to get it all warm and gooey again. She did say to tell you that 30 seconds is a little too long because your frosting will all melt.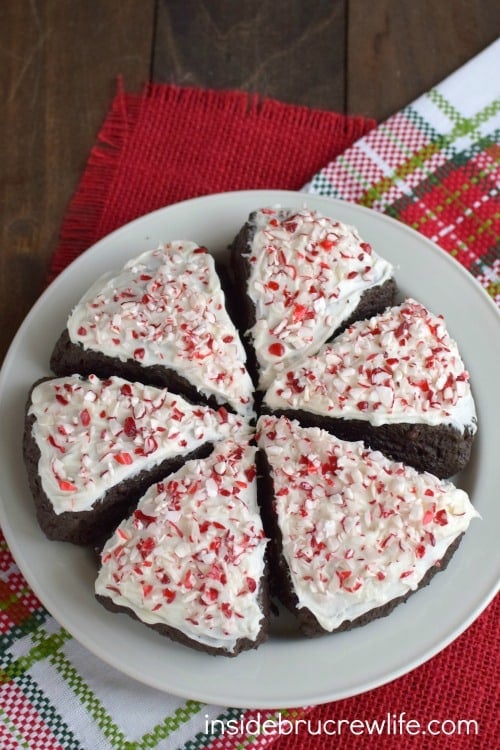 For these scones I mixed a little bit of coffee and some coffee creamer with the cold butter and the chocolate flour mixture. It makes these scones a decadent treat to wake up to in the morning.  The great thing is that I used the Peppermint Mocha creamer, and that is usually in the grocery stores year round.  So yay for these scones happening in April and July too!!!
Now you could make these the day you need them, but the best thing about these scones is that you can make them the day before. Any way to save time in the morning gets my vote. These would be the perfect breakfast to have all ready for Christmas morning.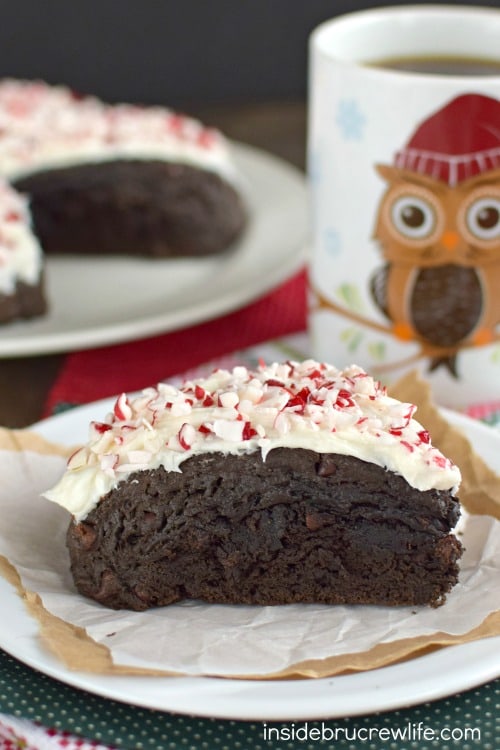 Quick tip though…if you make them early, wait to add the frosting and candy canes until you actually serve them.
We got a good laugh at our scones the next day because candy canes tend to melt when added to frosting. Anyone else think Walking Dead scones when they see that melty mess in the next picture?
It didn't change the taste at all, but they were slightly different looking.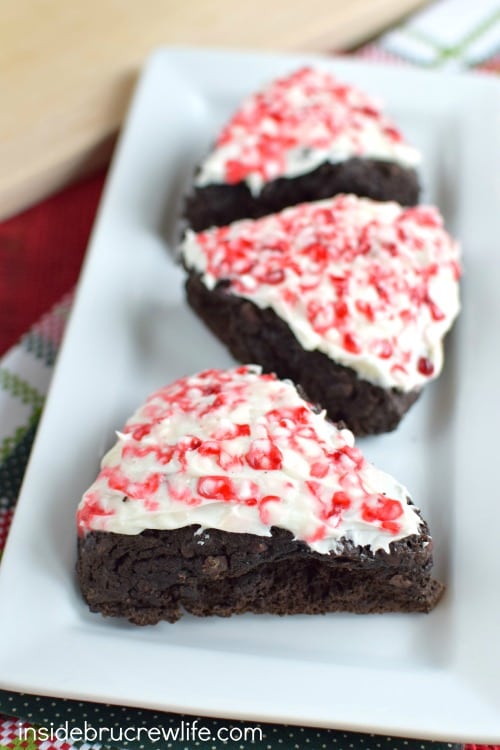 You can either grab a knife and swirl the melty candy canes into the frosting, or just top it with more crushed candy cane pieces.  Either one works.  Although I must say the extra bit of candy cane on these was how we rolled with the melty goodness.
Head over to Food Fanatic to see this Peppermint Mocha Scones recipe.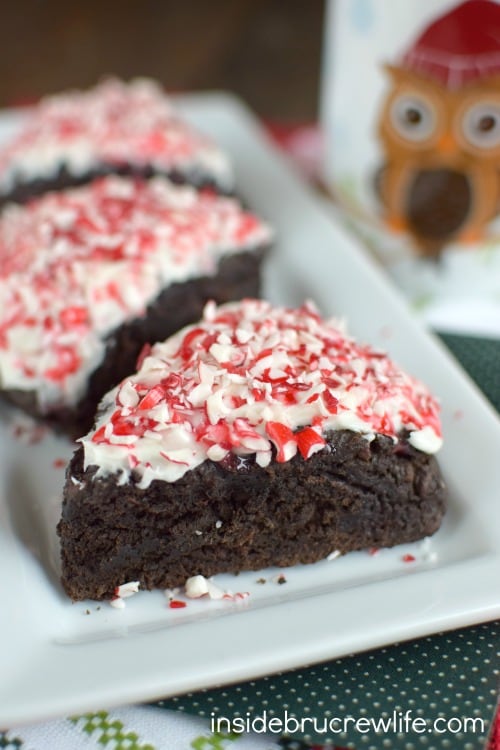 Stay up to date on all the BruCrew baking here:
FACEBOOK | PINTEREST | GOOGLE+ | TWITTER | INSTAGRAM | BLOGLOVIN
 Sign up to receive an email in your inbox for each new recipe:
EMAIL SUBSCRIPTION