This White Chocolate Peppermint Cheesecake Dip is an easy no bake dessert to bring to holiday parties. Use Christmas cookies, sweet crackers, and pretzels to scoop up the creamy goodness.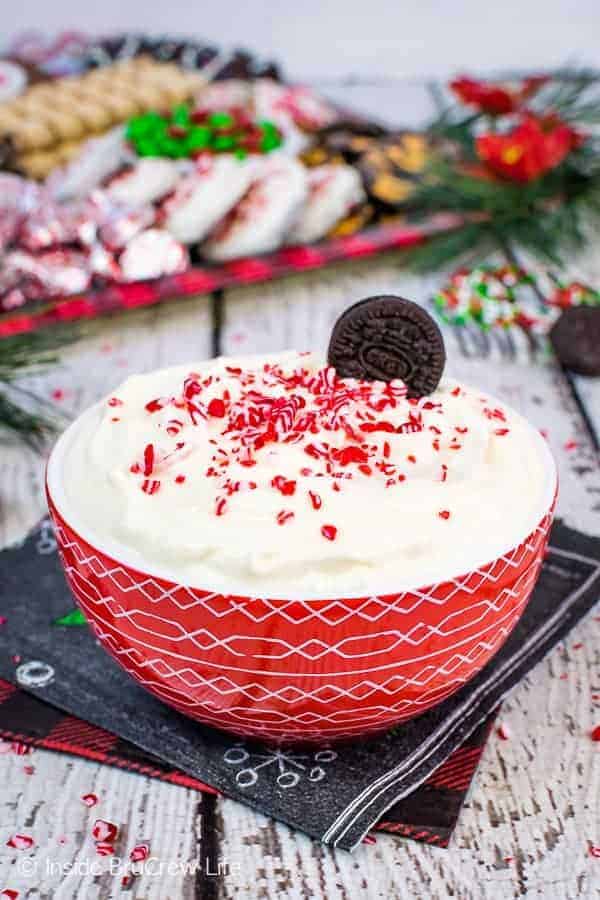 I feel like we are on the downward slope of the holiday month. Lights have been hung, trees have been decorated, and choir concerts have been attended. Now all we need to do is finish buying a few gifts for our kiddos and plan out our Christmas day menu.
The beginning of December always seems to start off busier as everyone tries to plan parties and school events along with all the traditions that each family does.
One of our favorite holiday traditions is decorating our tree on Black Friday. While everyone else is out fighting the crowds, we spend the day in our jammies, drinking Peppermint Mocha Hot Chocolate, eating snacks, and putting lights and ornaments on the trees.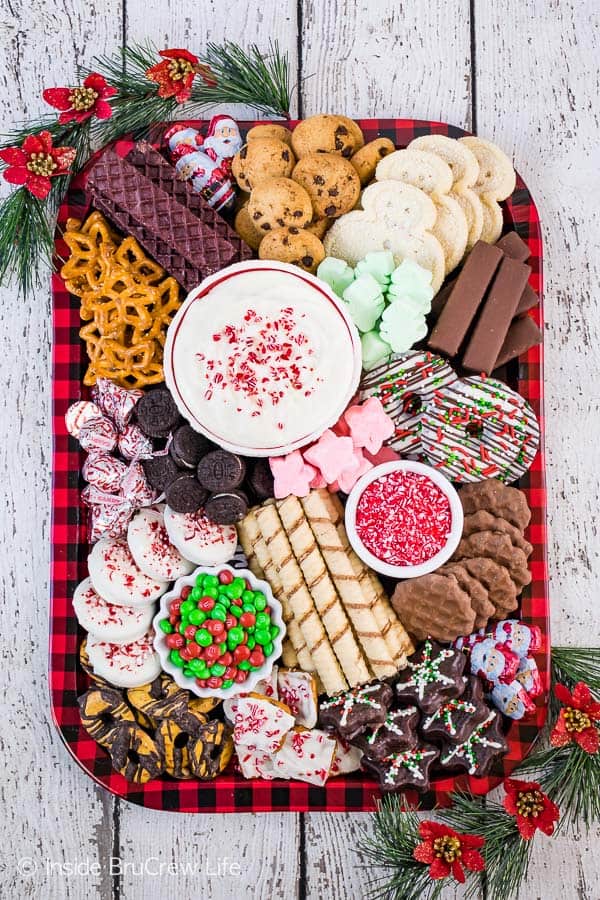 One of our holiday traditions that has kind of been slacking is making ten different cookie recipes together. When the kids were younger we would plan out our list of cookies to bake and divide up the recipes and tasks for each of the kids.
As they have gotten to be teenagers, they are not as excited to help mom in the kitchen baking cookies. Although, they still find ways to sneak in and steal candies when I'm doing the baking.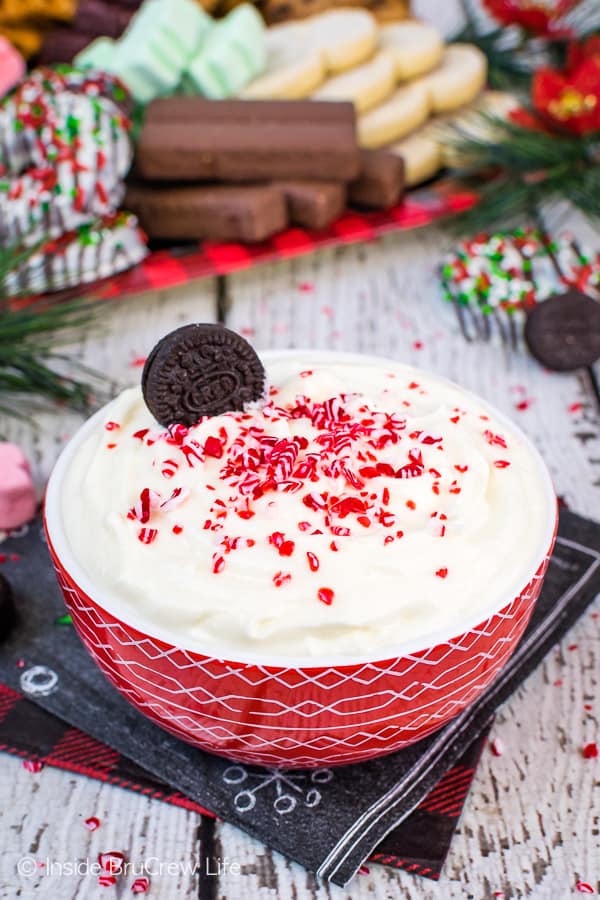 This year I am partnering with American Dairy Association Mideast to bring you a fun holiday dessert made with dairy and to share some holiday dairy tips.
Tips for Holiday Cooking with Dairy
Swap out browned butter in place of melted butter to add a delicious flavor to your favorite recipes. The aroma and nutty taste from the browned butter will make your favorite dish taste even better. You can see how I used browned butter in this Brown Butter Pumpkin Streusel Coffee Cake or these Brown Butter Blackberry Crumble Bars.
Cooking with milk is an easy and delicious way to add calcium and other essential nutrients to your favorite holiday dishes.
Using milk in cookies and pie crusts adds a bit of sweetness and also encourages browning reactions in the oven.
Lighten up your holiday dishes by using Greek yogurt. Greek yogurt is high in protein, adds a creaminess and tang to recipes, and lightens heavy dips and sauces.
When you are making hot chocolate or lattes this month, swap out the water for milk. The milk will give the warm drink a boat of calcium and protein. One of our favorite holiday drinks is this Nutella Hot Chocolate made with milk and heavy cream.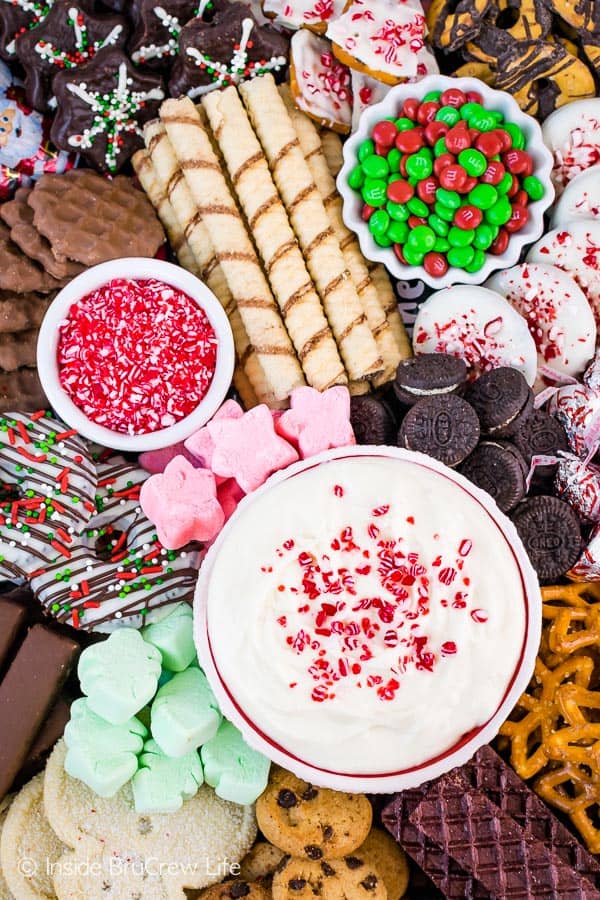 As I was deciding what dairy recipe to make and share this month, I kept coming back to this Hot Chocolate Cheesecake Dip that I made a few years ago. A sweet dip is the perfect dessert when you are too busy to bake.
I decided to change up the flavors and use white chocolate and peppermint for a new and delicious creamy dessert dip. It was the perfect addition to a fun cookie charcuterie board that we put together.
How to make this Cheesecake Dip
Set out the cream cheese ahead of time. It is much easier to beat the cream cheese into a smooth dip when it is a little bit warmer. If you forget, unwrap the cream cheese and place it on a plate. Microwave the block for 20 seconds.
Place the white chocolate chunks in a microwave safe bowl and heat for 30 seconds. Stir and heat again for 15-20 seconds. Stir until completely melted and creamy.
Beat the cream cheese and marshmallow fluff until nice and creamy. Pour in the melted chocolate and beat again. Make sure to use a spatula to scrape down the sides of the bowl a few times.
Slowly add the heavy whipping cream as you are beating the no bake cheesecake mixture. After all the cream has been slowly mixed in, increase the speed of your mixer and beat it on high for a few minutes or until light and fluffy.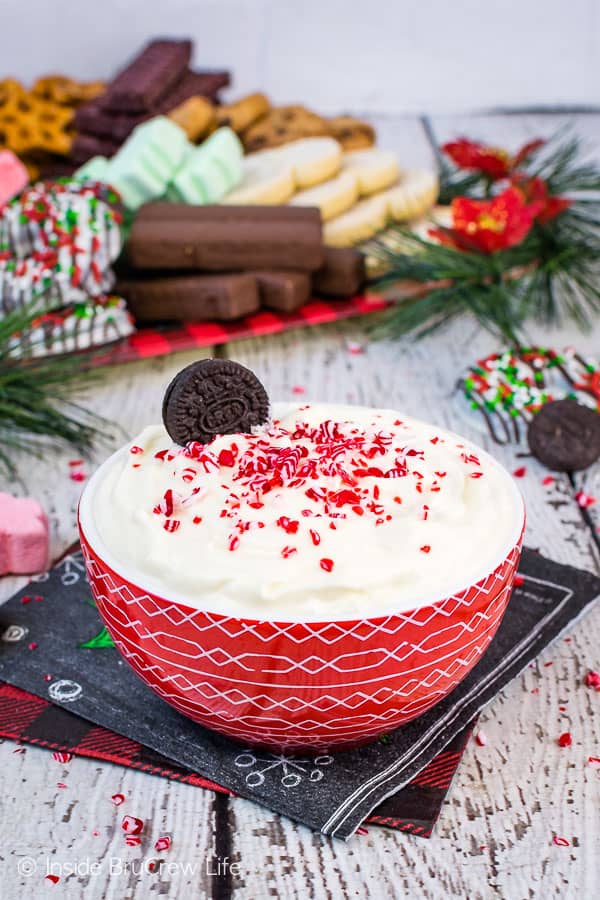 Serve the White Chocolate Peppermint Cheesecake Dip with an assortment of different cookies, sweet crackers, and chocolates.
Things to serve with Peppermint Cheesecake Dip
Rolled Wafer Cookies
Pretzels
Fudge Cream Wafers
Holiday-shaped Marshmallows
M&M's
York Peppermint Patties
Mini Chips Ahoy Cookies
Hershey Kisses
Do not feel limited to this list of cookies. There are so many other cookies at the grocery store that would be delicious with this cheesecake dip, or go ahead and make a few of your favorite homemade cookies to add to the tray.
If you do not have time to bake cookies, Decorating Store Bought Cookies is an easy way to add some extra sparkle to your holiday cookie trays.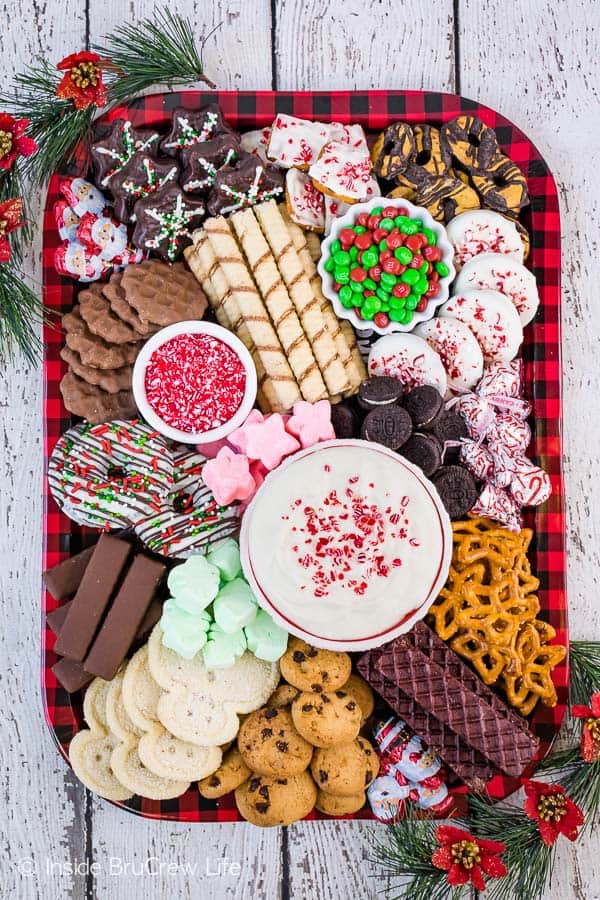 Other Peppermint recipes you may enjoy
CLICK HERE TO PIN THIS RECIPE FOR LATER!